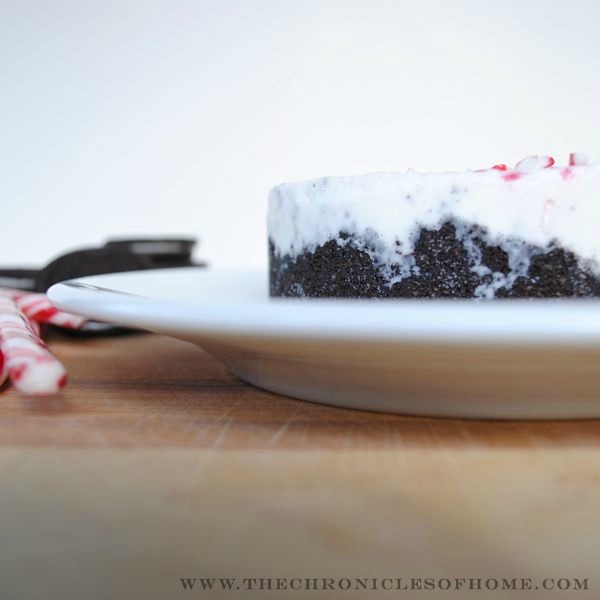 Here's one last sweet temptation for you and then I'm signing off for the rest of the week to spend some time with my family.  We arrived at my parents' house near Philadelphia last night and will be here for the week.  Even as an adult with my own house and own children, there's something about being here in the house where I grew up that really makes it feel like Christmas.
I wanted to share this super easy ice cream cake with you before Christmas in case you're looking for a quick dessert to serve houseguests post-holiday.  I made two of these in miniature for my daughters' weekday birthdays two weeks ago.  We'd already been eating cake and cupcakes for days around their parties (
coconut cupcakes
,
chocolate cake with buttercream frosting
, and
salted caramel chocolate cake
) so I wanted something easy and a little different than what we'd already had.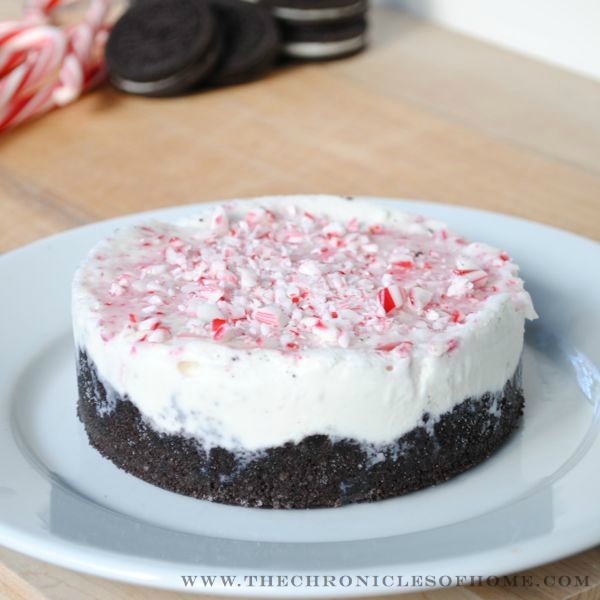 You'll need a 9″ springform pan to make this cake.  To make in miniature, split the recipe below in half and divide between two small springform pans.  I used the ones
here
.
There are three parts to this simple ice cream cake: a no-bake chocolate cookie crust, vanilla ice cream, and crushed candy canes.  It goes together in five or ten minutes, which is perfect when you're looking to throw together something quick.  And let's face it, ice cream cake is a crowd pleaser.  Sometimes the simplest things are the best.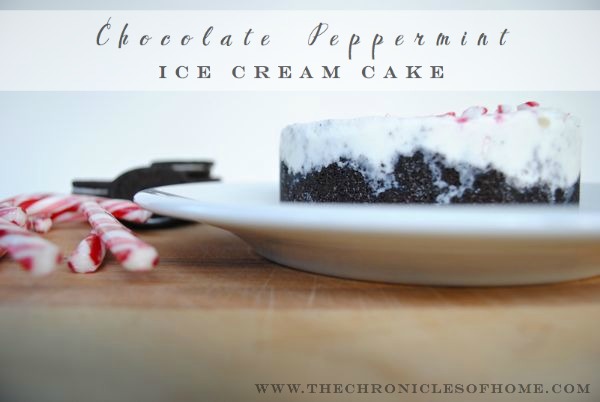 Chocolate Peppermint Ice Cream Cake
12 candy canes
24 chocolate sandwich cookies (I used Whole Foods' 365 brand cookies)
1/4 c. unsalted butter, melted
half gallon vanilla ice cream, slightly softened
Place candy canes in a ziptop bag and crush with a meat mallet.
Put the cookies in a food processor and process until they turn to crumbs.  Add the melted butter and pulse until the mixture starts to come together.  Pour into a springform pan and press onto bottom and partway up sides.
Spoon vanilla ice cream into crust and smooth the top.  Sprinkle crushed candy canes on top and put in freezer for at least several hours before serving.
To serve, remove sides of springform pan and slip cake off the base.  Cut into wedges and serve immediately.