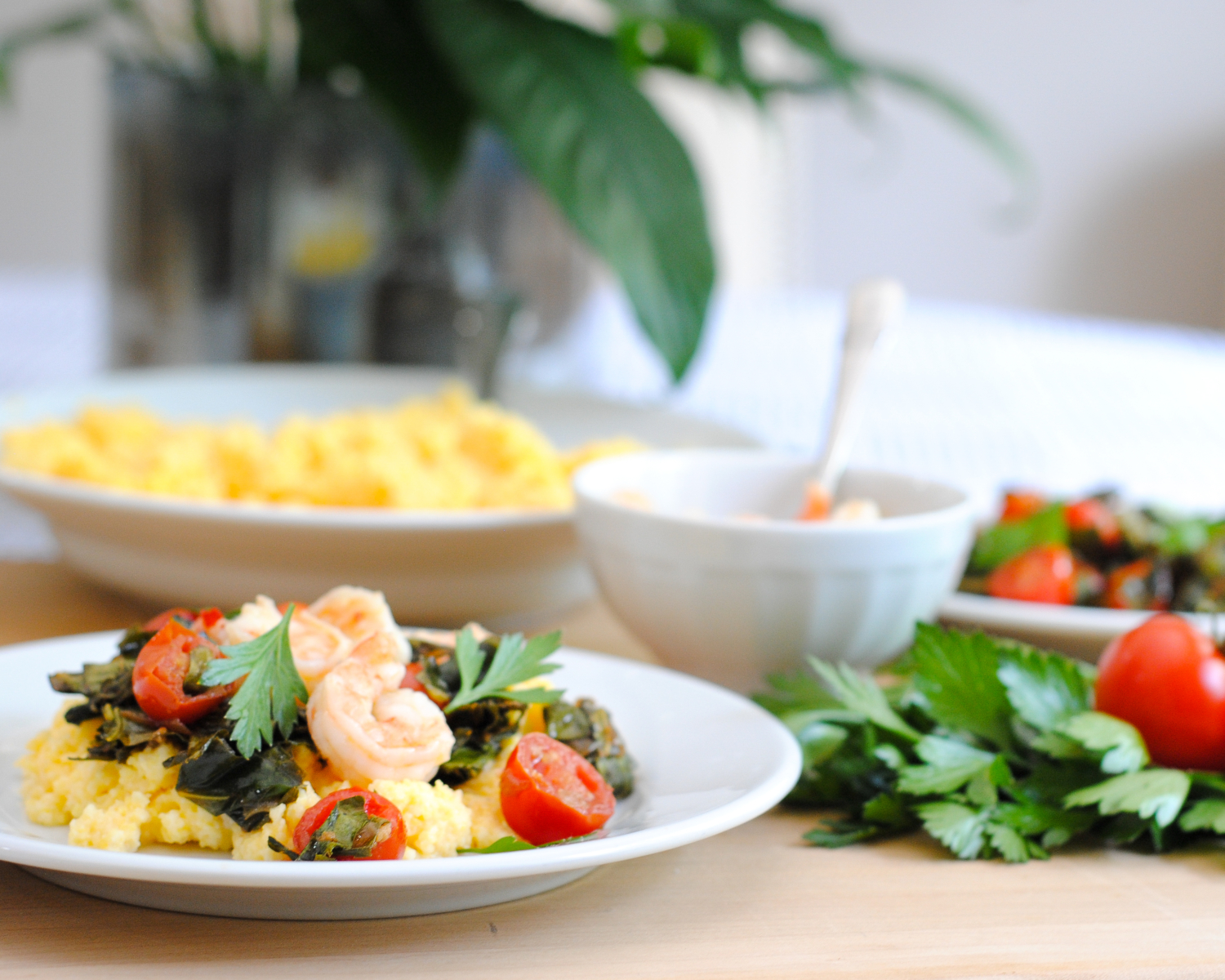 Shrimp and grits is classic southern comfort food, though not usually considered too great for you with its typical abundance of butter and bacon. Delicious, but not exactly health food. To make a healthy shrimp and grits recipe here (or at least healthiER!) I cooked the grits without butter and added some sharp cheddar cheese for richness instead. I also top the grits with lots of veggies. I think collard greens are a very underrated green vegetable. They have a pleasant chewiness to them when cooked and don't wilt down as much as a lot of other leafy greens. This healthy shrimp and grits meal goes together in about a half hour so it's perfect for weeknights, plus it is totally delicious!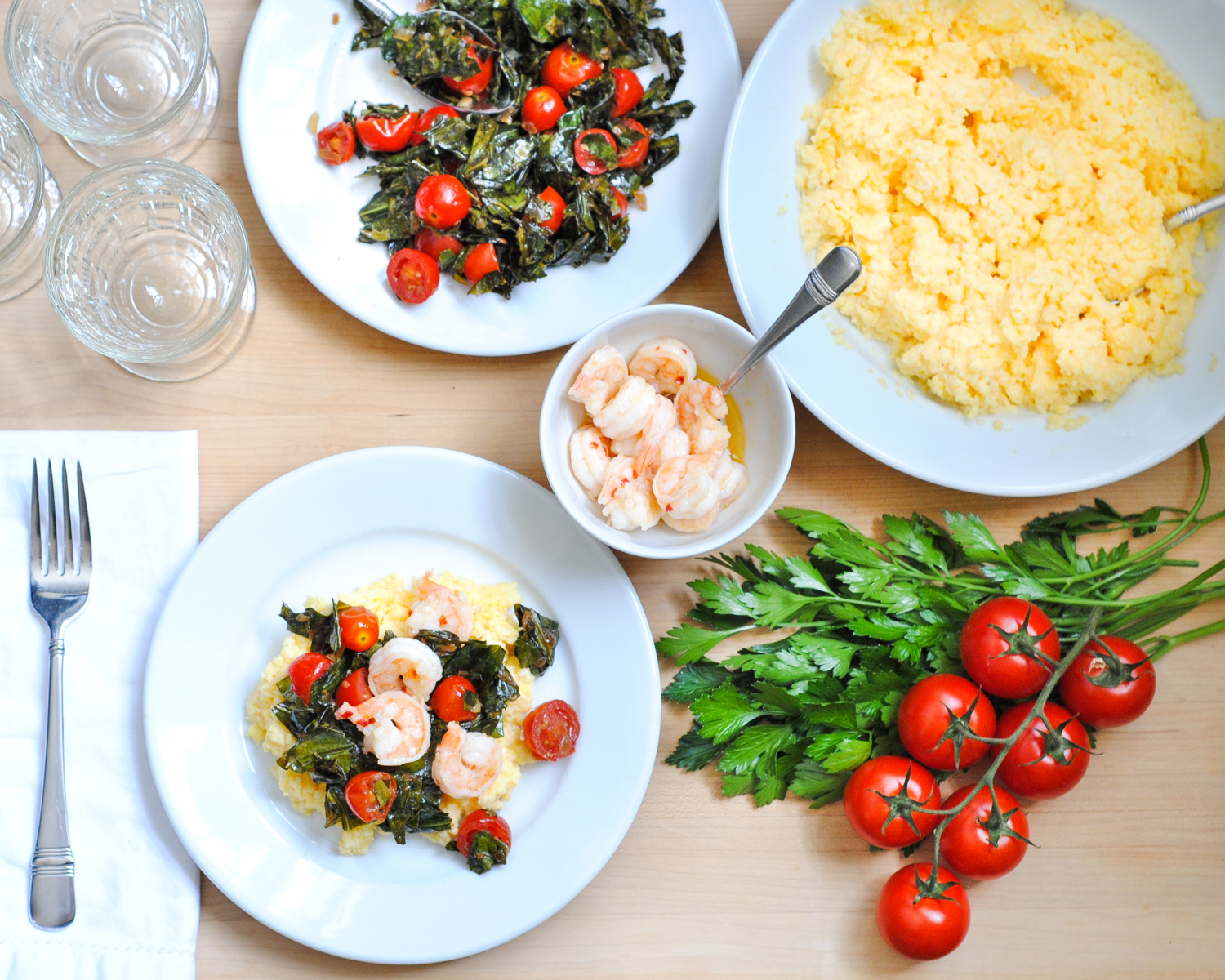 Shrimp and Grits with Collard Greens
A healthier twist on classic Southern shrimp and grits with all the delicious flavor you love!
Ingredients
2 c. water
1 c. milk
large pinch of salt
1 c. corn grits
1 c. sharp cheddar cheese
3 tbsp. olive oil, divided
1 small yellow onion, diced
2 cloves garlic, minced
1 large bunch collard greens, center ribs removed, chopped
1 pint grape tomatoes, halved
1 lb. shrimp, shelled and deveined
pinch red pepper flakes
Instructions
Stir water, milk, and salt in a medium-large saucepan and bring to a boil over high heat. Add the grits, stir, and let the mixture return to a boil, then lower the heat and simmer until tender and creamy, about 15 minutes.
Meanwhile, heat 2 tbsp. of the olive oil in a sauté pan over medium heat. Add the onion and cook until translucent, about 5 minutes. Add the garlic and cook for another minute. Stir in the collard greens and sauté until wilted and starting to char a bit at the edges, about 10 minutes. Add the tomatoes and cook another 5 minutes, until the tomatoes have started to soften.
Heat the remaining tablespoon of olive oil in a medium frying pan. Add the shrimp and red pepper flakes and cook, stirring occasionally, until pink, about 5 minutes.
To serve, spoon a puddle of grits onto each plate, top with the collard greens and tomatoes, and then the shrimp.