Hi there! Halloween is over and you know what that means online and in stores…it's time to start thinking about decorating for the holidays! Even if you're not ready to bust out your Christmas tree yet, it's never too soon to start thinking about how you'd like to decorate this year. I'm thrilled to be partnering with The Home Depot again on a Virtual Party celebrating their upcoming DIY Workshop teaching how to build a Holiday Stocking Post. Here's a look at the project and how The Home Depot has styled the stocking post.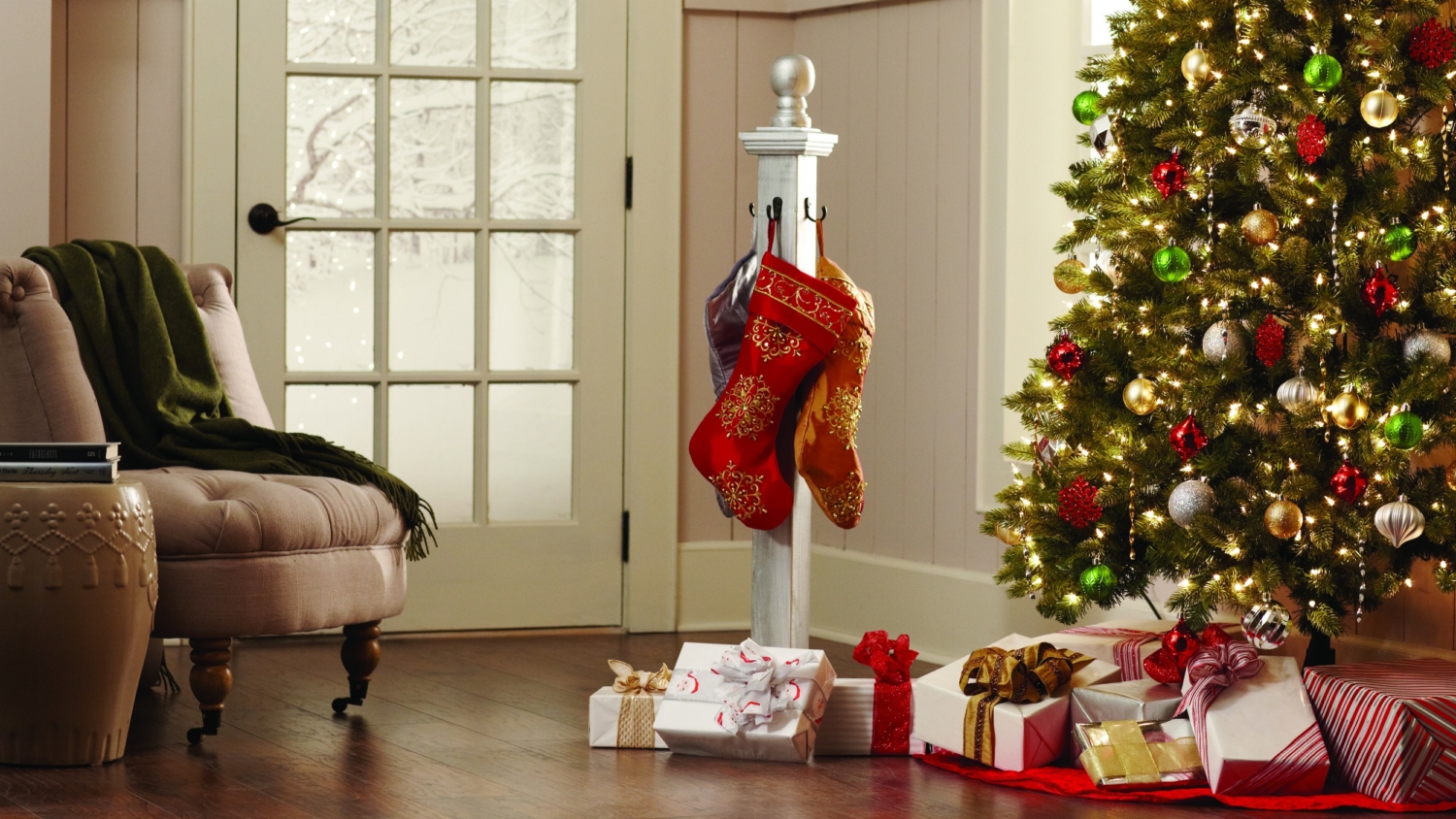 What a great option if you don't have a mantle or just want to hang some festive stockings somewhere else in your house this holiday. I'm already underway making my own version of this stocking holder and next Monday, November 14th I'll be back to share my project along with the other bloggers participating in the virtual party.
You don't have to wait until next week to sign up to make your own though – click HERE to search and sign up for a Workshop in your local Home Depot store so you can learn how to make this yourself. The Home Depot offers Workshops at all of their locations for do-it-yourselfers of all ages and experience levels. There are three types of Workshops offered – Do-It-Yourself (DIY), Do-It-Herself (DIH) and Kids. You can learn how to build décor projects, how to make easy home repairs, and how to operate tools through demonstrations and step-by-step instructions. All Workshops are 100% FREE too, so you have nothing to lose and LOTS of amazing skills to gain. Talk about win-win.
I'll see you back here next Monday for the reveal of the stocking posts!