Are you one of those people who finds yourself wanting a little sweet something at the end of the day? Because I am most definitely one of those people. It doesn't have to be a big something, in fact I mostly prefer a small something. And if that small something is actually healthy and good for me and it satisfies my sweet cravings, well, even better. I realized recently that I have a few healthy dessert ideas I turn to over and over, and thought I would share them here so you too can enjoy a little dessert while still sticking with overall healthy eating habits. Because dessert does not have to mean you abandon your health!
Sejoyia Coco-Roons
These Sejoyia Coco-Roons are the only store-bought of my healthy dessert ideas, because more often than not packaged desserts are super high in sugar and kind of lose any health factor. These cookies, however, are seriously the Holy Grail of cookies. My only issue with them is how to not put down an entire bag in one sitting because I just want to keep eating them. Though, actually, they're such a healthy cookie I probably could gobble up the whole bag and not feel too bad about it but, you know, moderation. I grabbed these recently when I saw them in the gluten-free set at Walmart, and in addition to being gluten free, they're also organic, vegan, paleo, and non-GMO. That is one stellar list of labels, is it not? So I thought I would give them a try. I've bought healthy macaroon cookies before but have always found them to be a little dry and just kind of ho-hum. Ummmmm…one bite and I knew Coco-Roons are the absolute opposite of ho-hum. They're moist and flavorful, and perfectly sweet without overdoing it.  I tried both the brownie flavor (tastes like a rich coconut brownie) and the lemon pie (VERY reminiscent of key lime pie) and both are straight amazing. I will keep these cookies on hand for sweet treat snack attacks forever from now on. Consider me obsessed. OBSESSED. You can take advantage of a $0.75 off ibotta offer when you purchase 1 Sejoyia Coco-Roons at Walmart, while supplies last! Also, get an additional $.50 for redeeming the rebate on 3 different shopping trips! Click HERE for the coupon.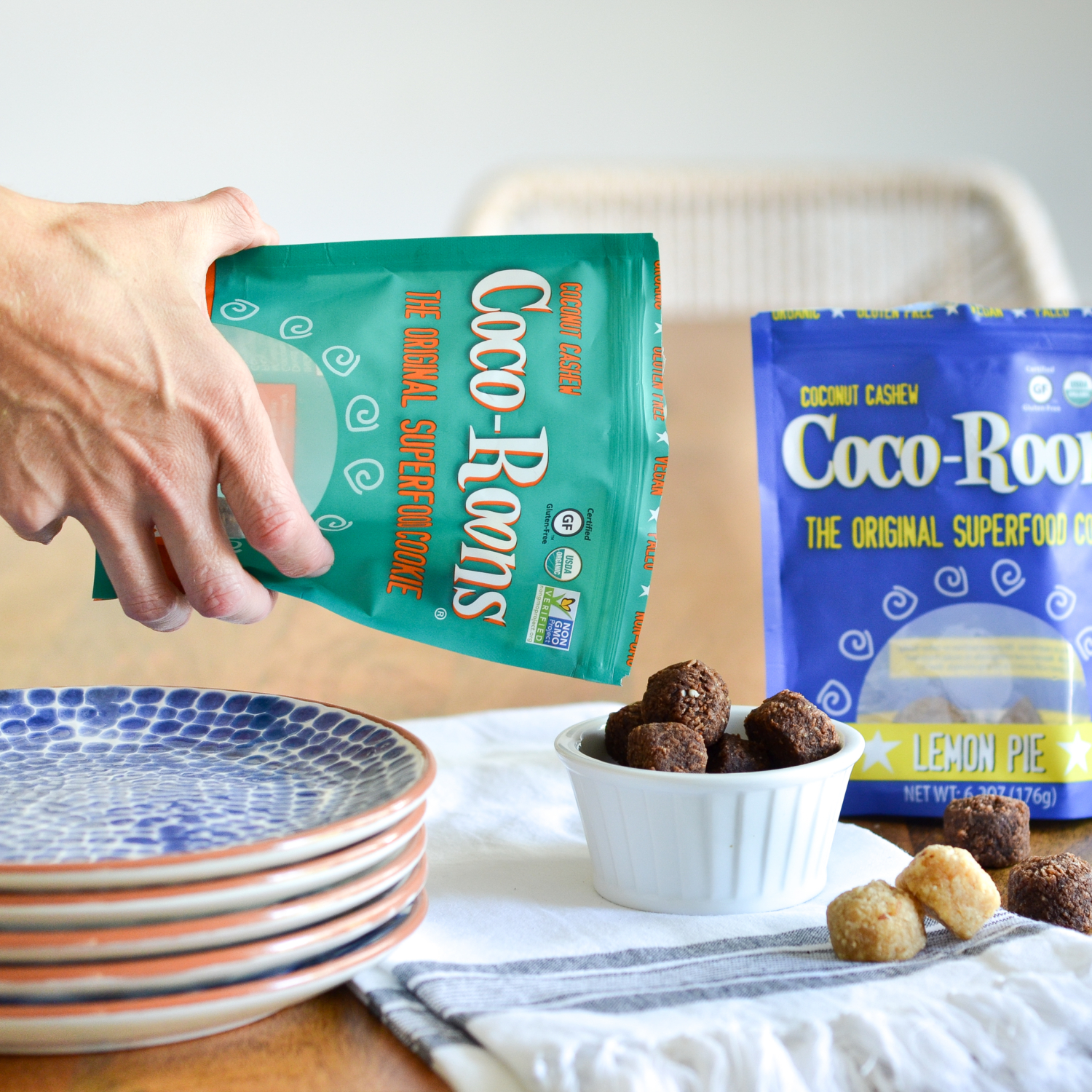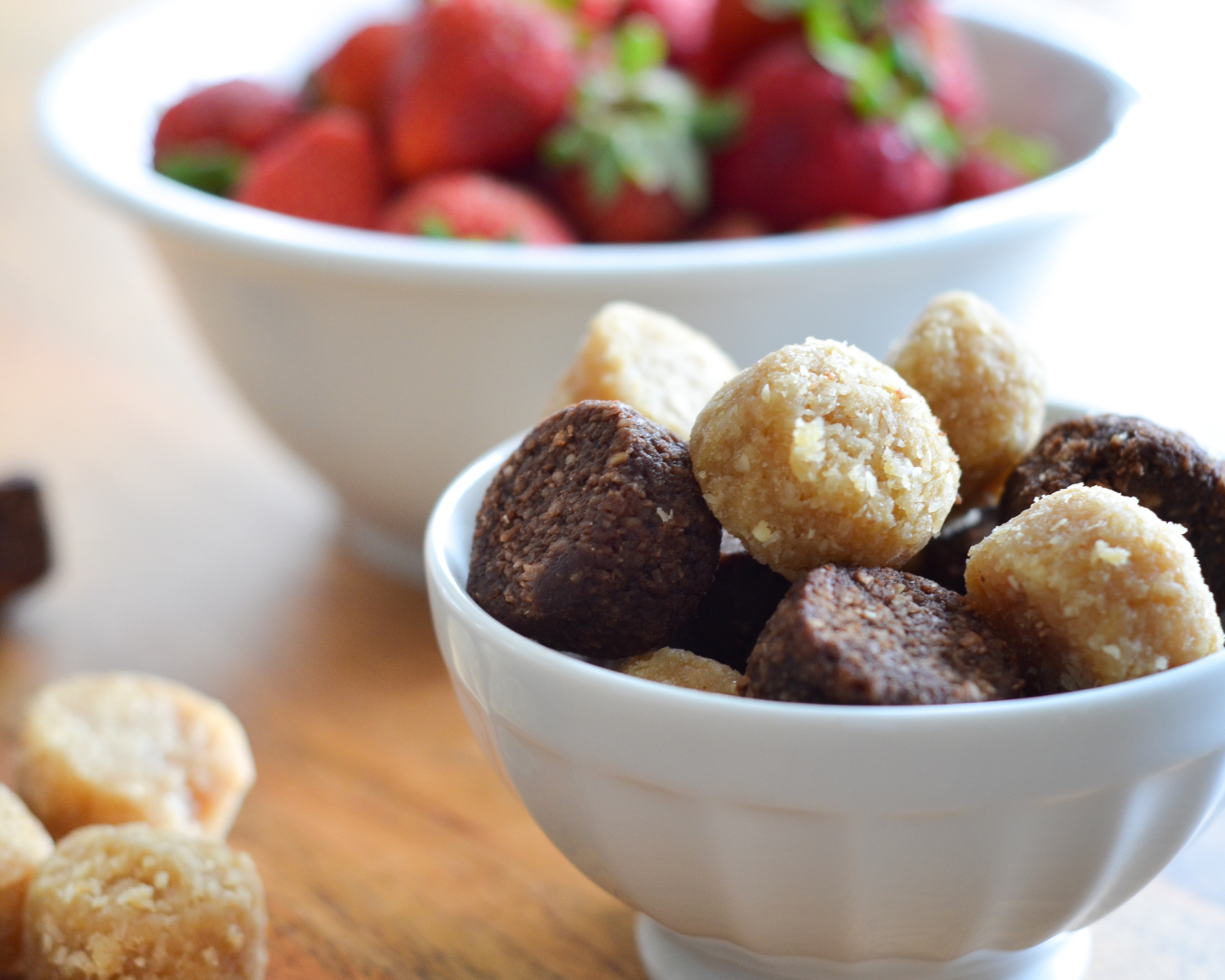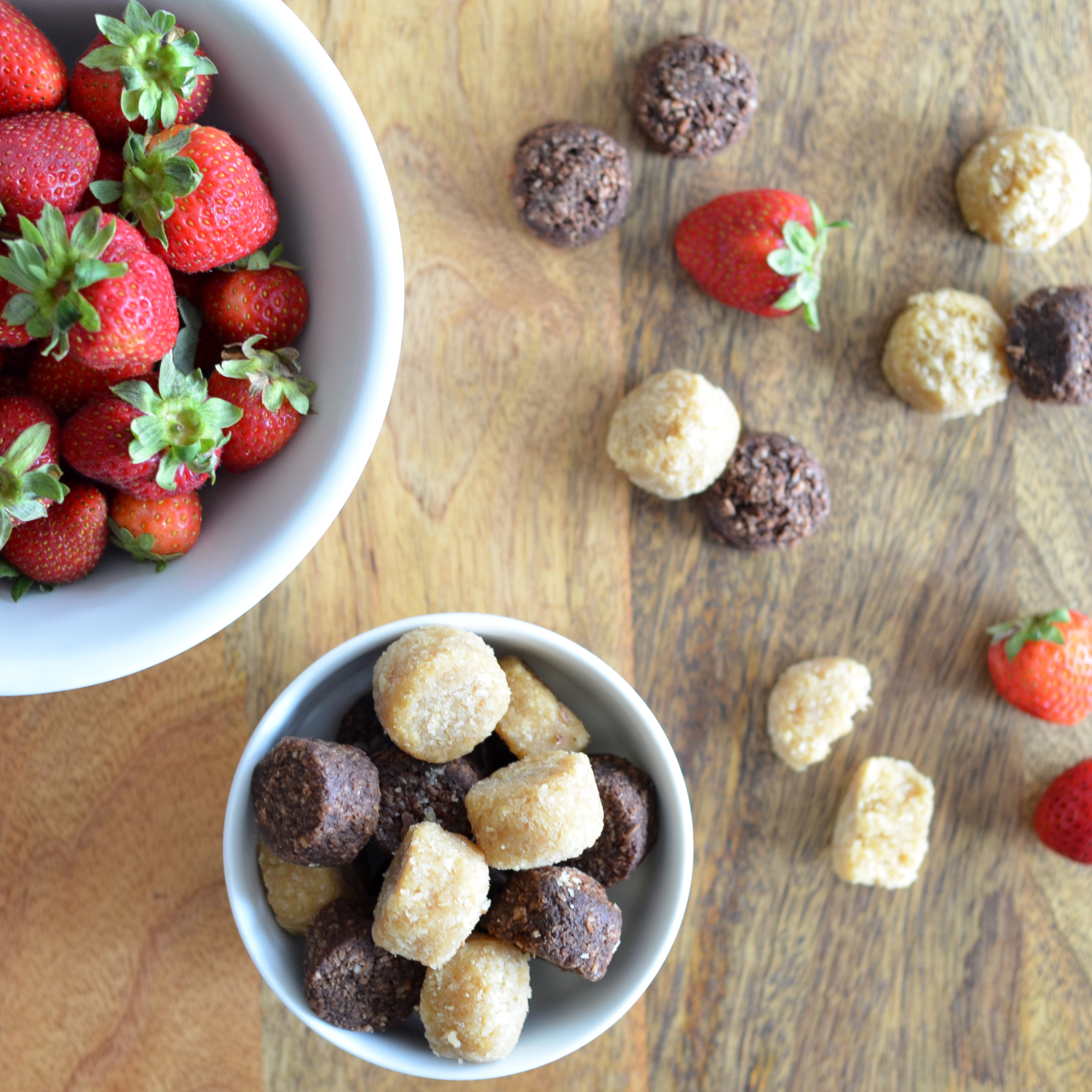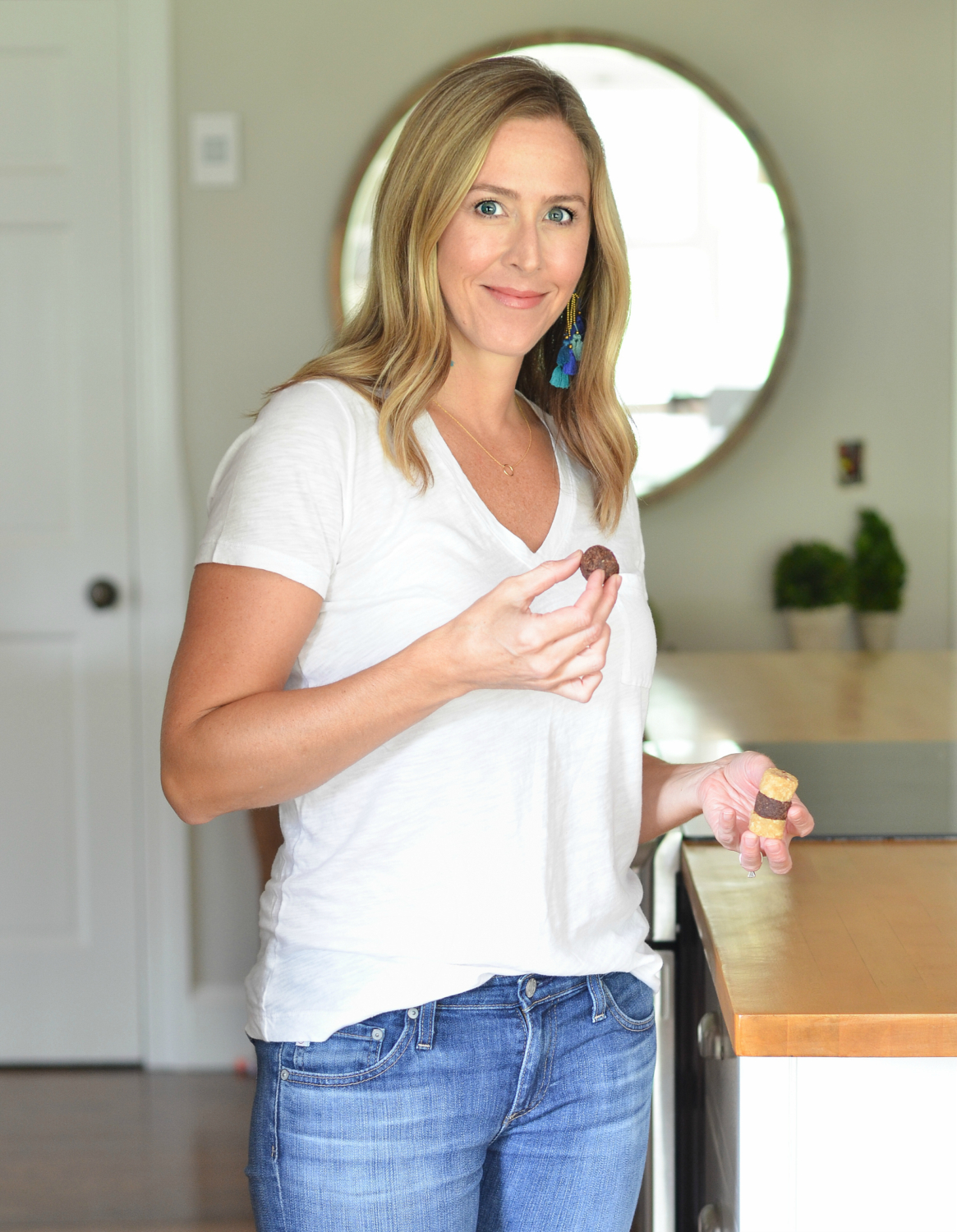 Strawberries, Nut Butter, and Coconut
When I did Whole30 a couple years ago this was one of my go-to desserts. The almond butter (or mixed nut butter, which is my absolute favorite right now) is rich and filling and just works so well with the sweet-tart strawberries and sweet nuttiness of flaked coconut. It might sound like an odd combination, but trust me, it tastes amazing and is such a satisfying treat, especially when you're trying to stay within healthy dessert ideas.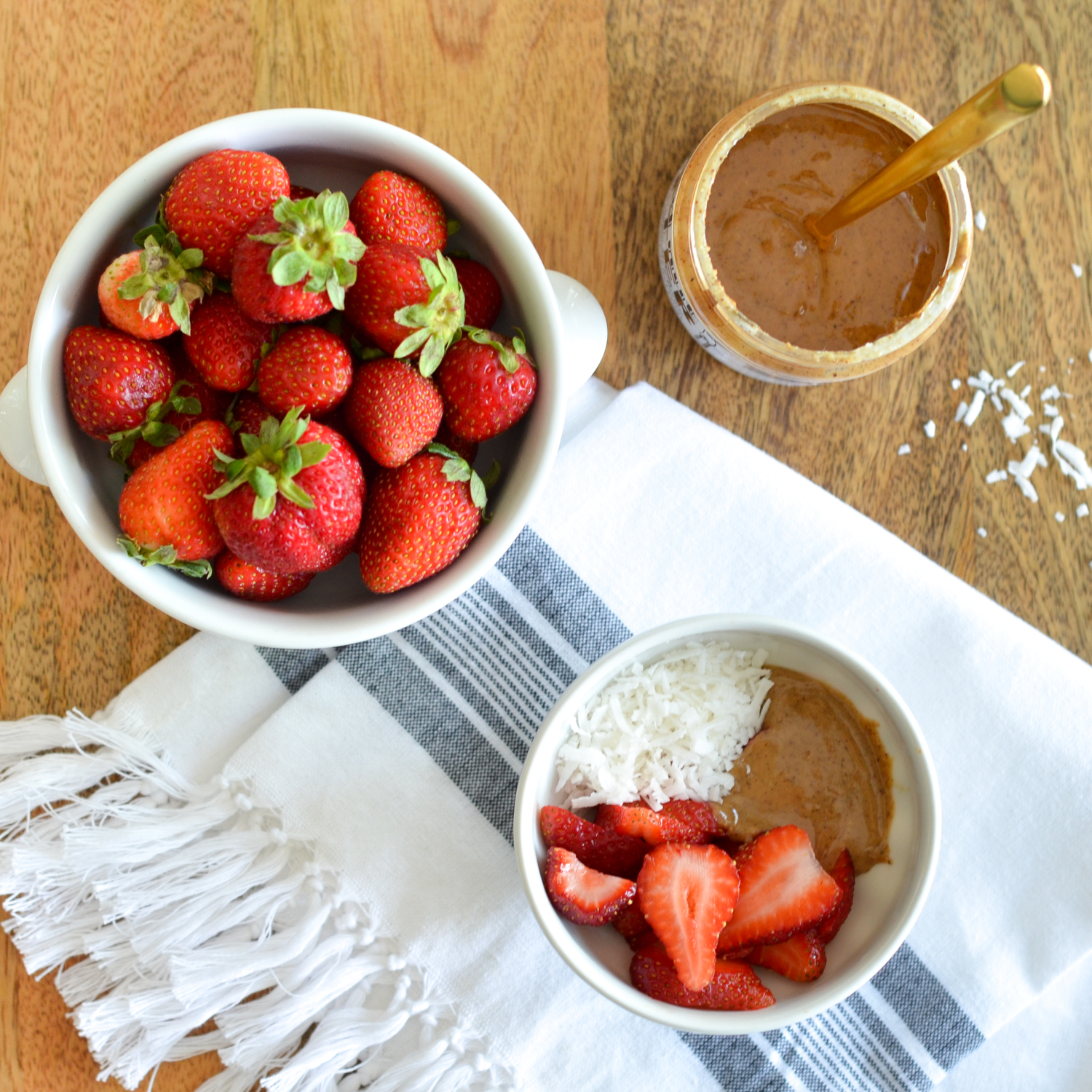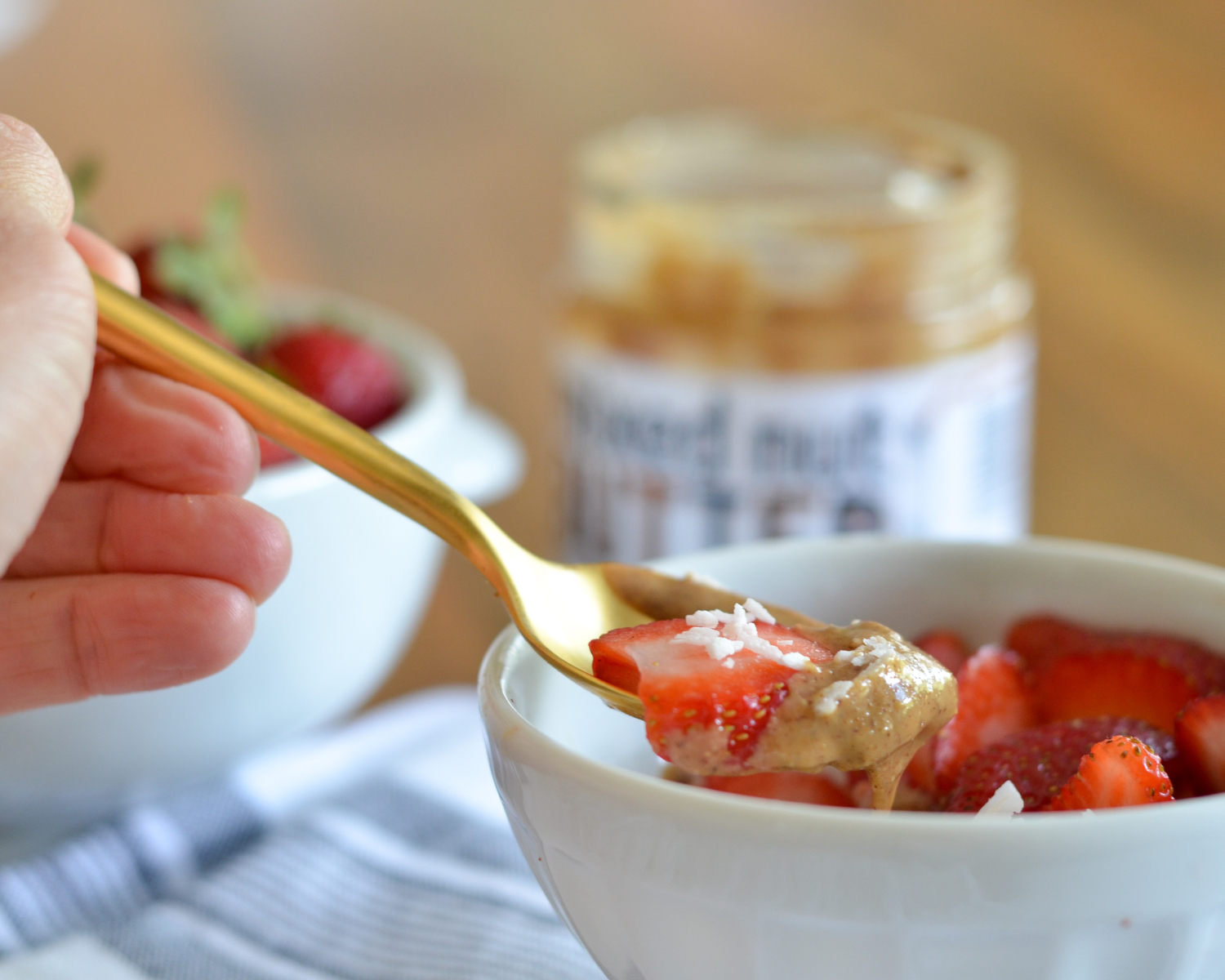 Brown Rice Cake, Nut Butter, and Peaches
Peaches are on their way out (NOOOOOOOOOOO) but while their season lasts, I keep this at the top of my list when I'm looking for healthy dessert ideas. Spread some nut butter on a brown rice cake and then pile fresh peaches on top with abandon. Or if you don't want to have juice dripping all down your chin like a toddler, you can be dainty and layer a few slices on top and then eat the remaining peach slices in a more civilized manner. But either way, this tastes SO good with juicy, fresh peaches. You can sprinkle some coconut or cocoa nibs on top for an added layer of flavor if you like.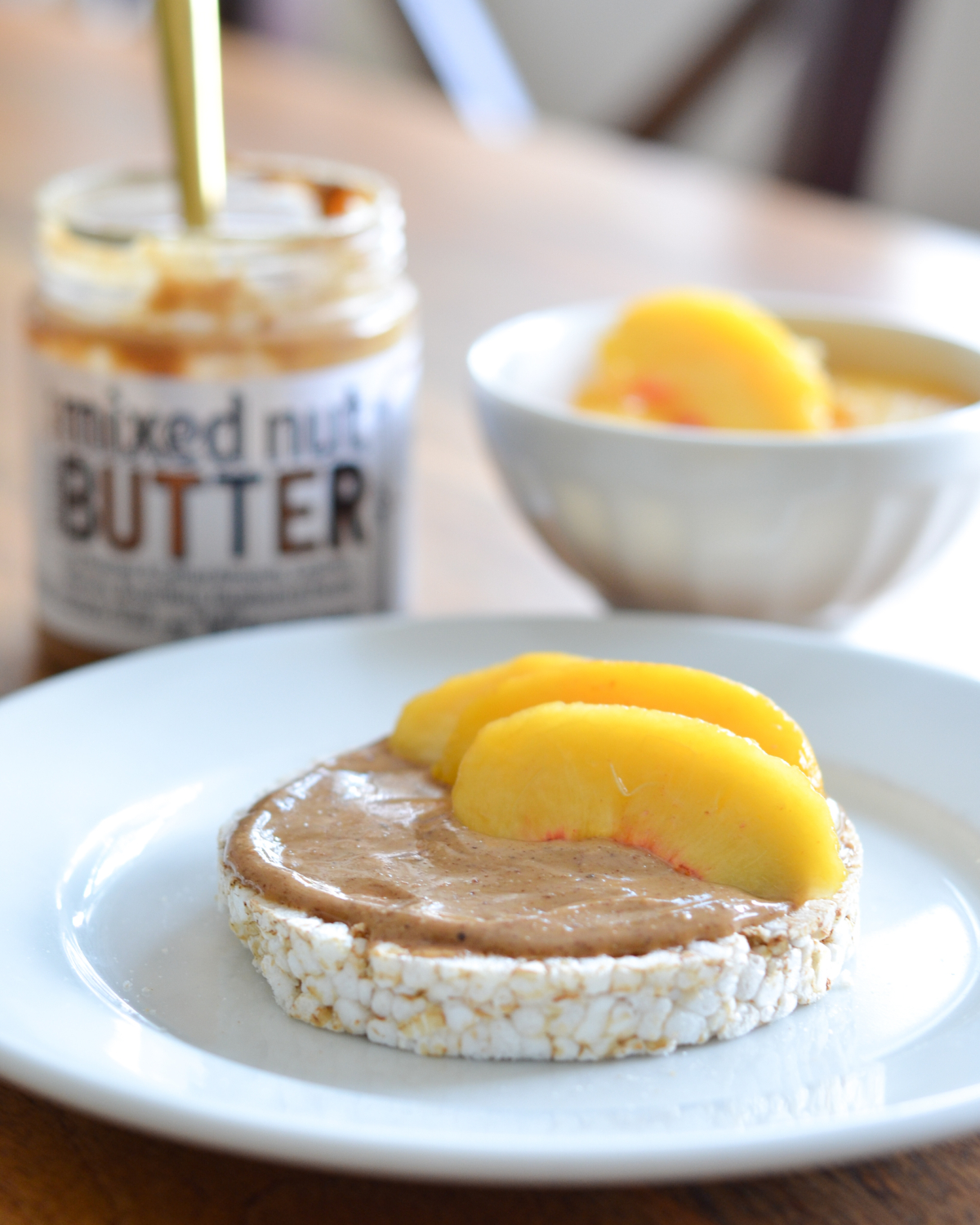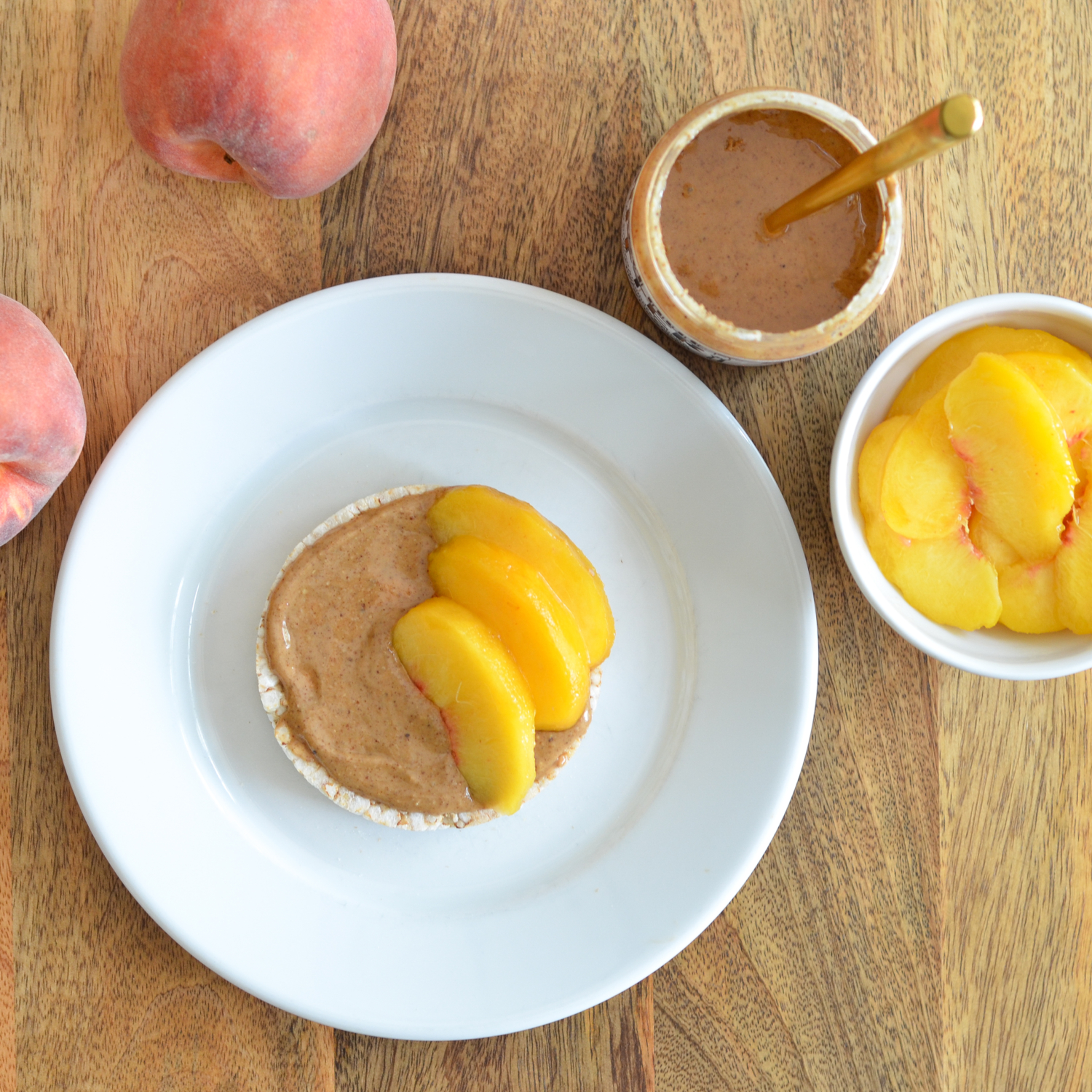 Plain Yogurt, Maple Syrup, Berries, and Cocoa Nibs
I often eat this for breakfast (honestly, you could eat any of these for breakfast and feel pretty good about it) but just as frequently this yummy combo makes an appearance when I'm looking for healthy dessert ideas. Drizzle maple syrup over plain yogurt (mix it in, if you like) and top with berries like blackberries, raspberries, or blueberries then finish with a sprinkle of cocoa nibs. They add an irresistible crunch and while they're not sweetened on their own (they're just pure roasted cocoa bean pieces), when you eat them with the maple-sweetened yogurt they seem to take on a sweet, chocolately flavor. Sometimes I add a dash of vanilla extract to my yogurt too. This combo is sooooo good.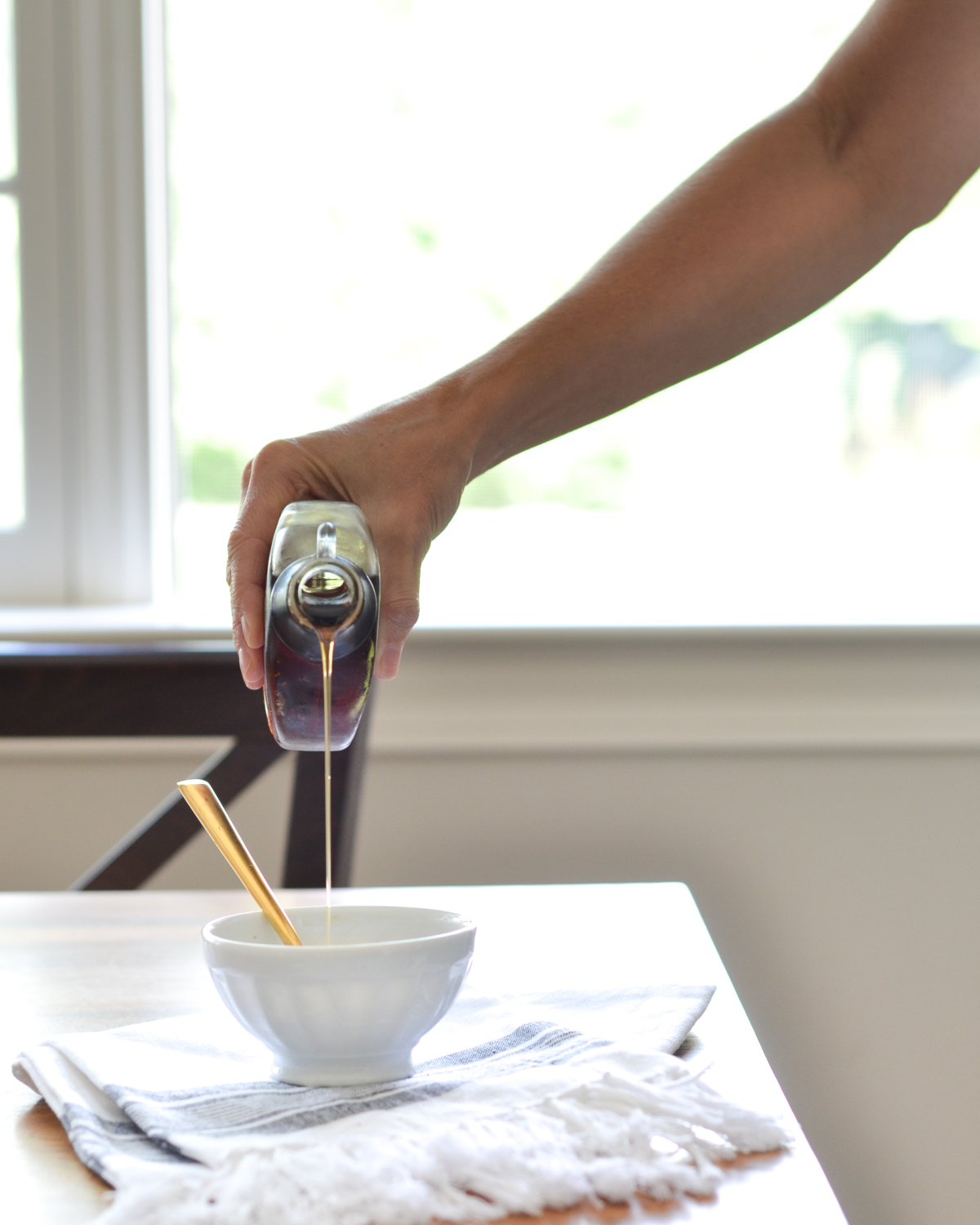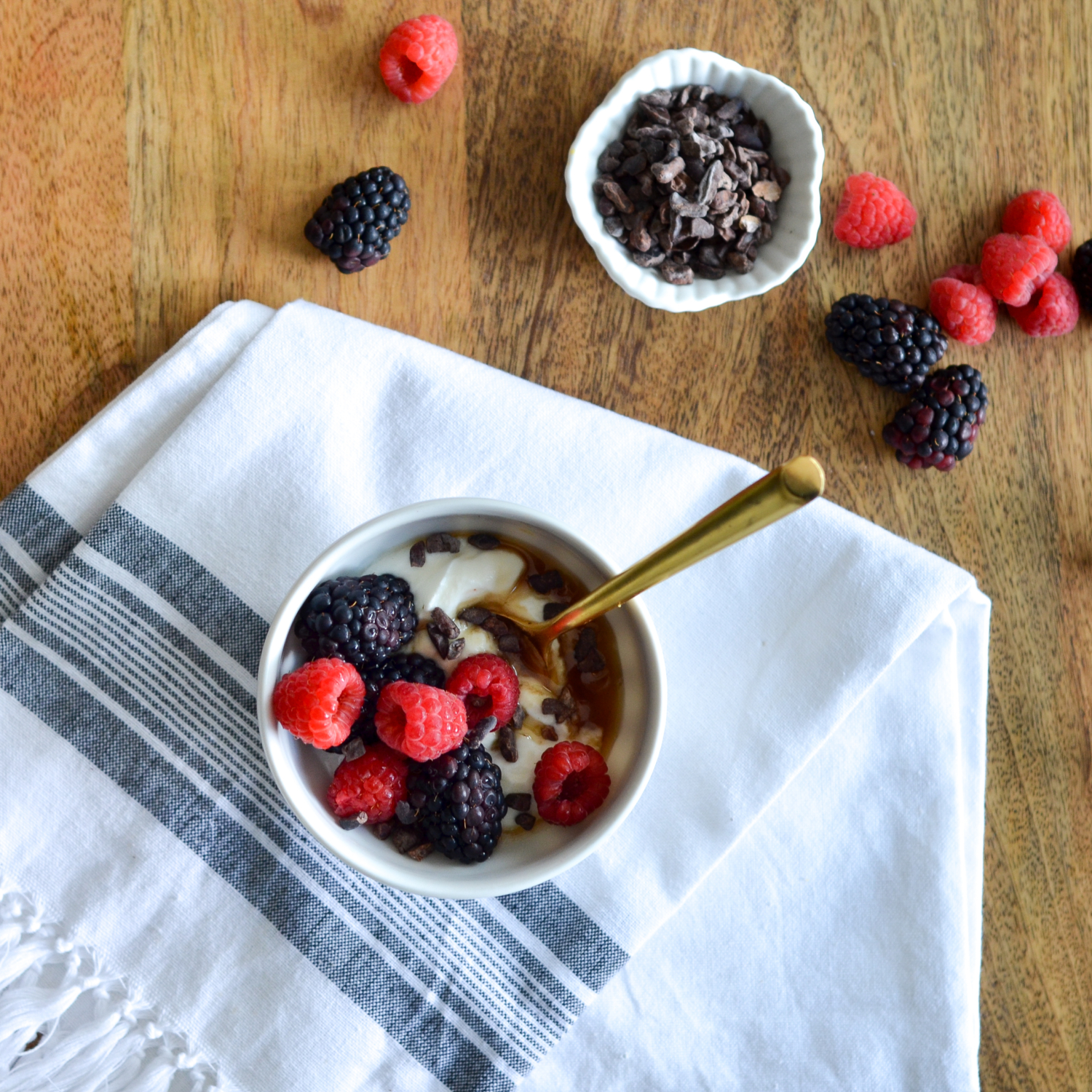 Nuts and Seeds with Raw Honey
This combo is actually one of my daughters' favorite after-school snacks but I've added it to my list of favorite healthy dessert ideas. My favorite nuts to use are raw almonds and raw pecans and my favorite seeds are raw pumpkin seeds but truly any nuts or seeds you can dip would be amazing here. The raw honey is kind of the key. Regular honey is runnier and I find it has a sharper taste than raw honey, which is thick, creamy, and has a beautiful pure, sweet flavor.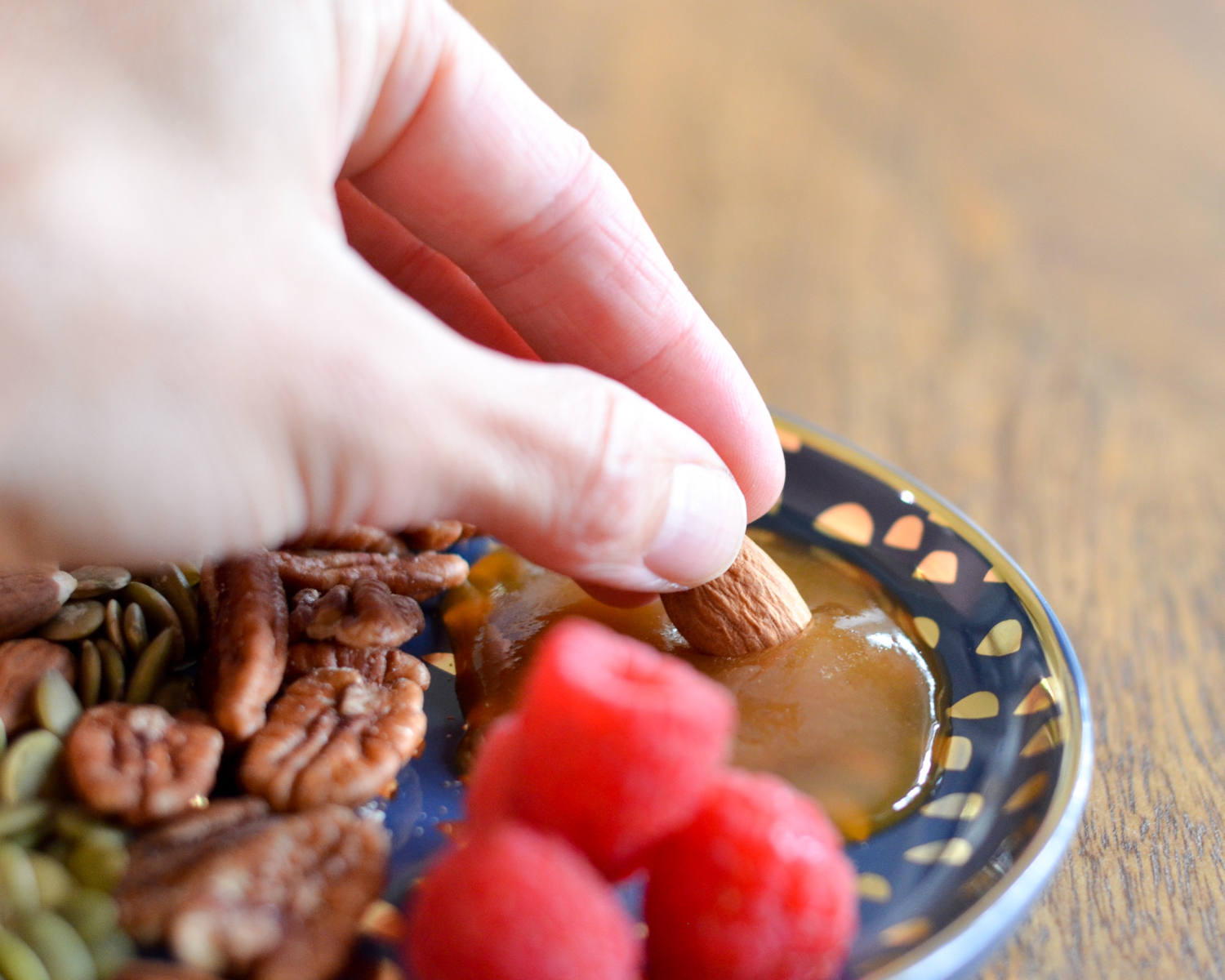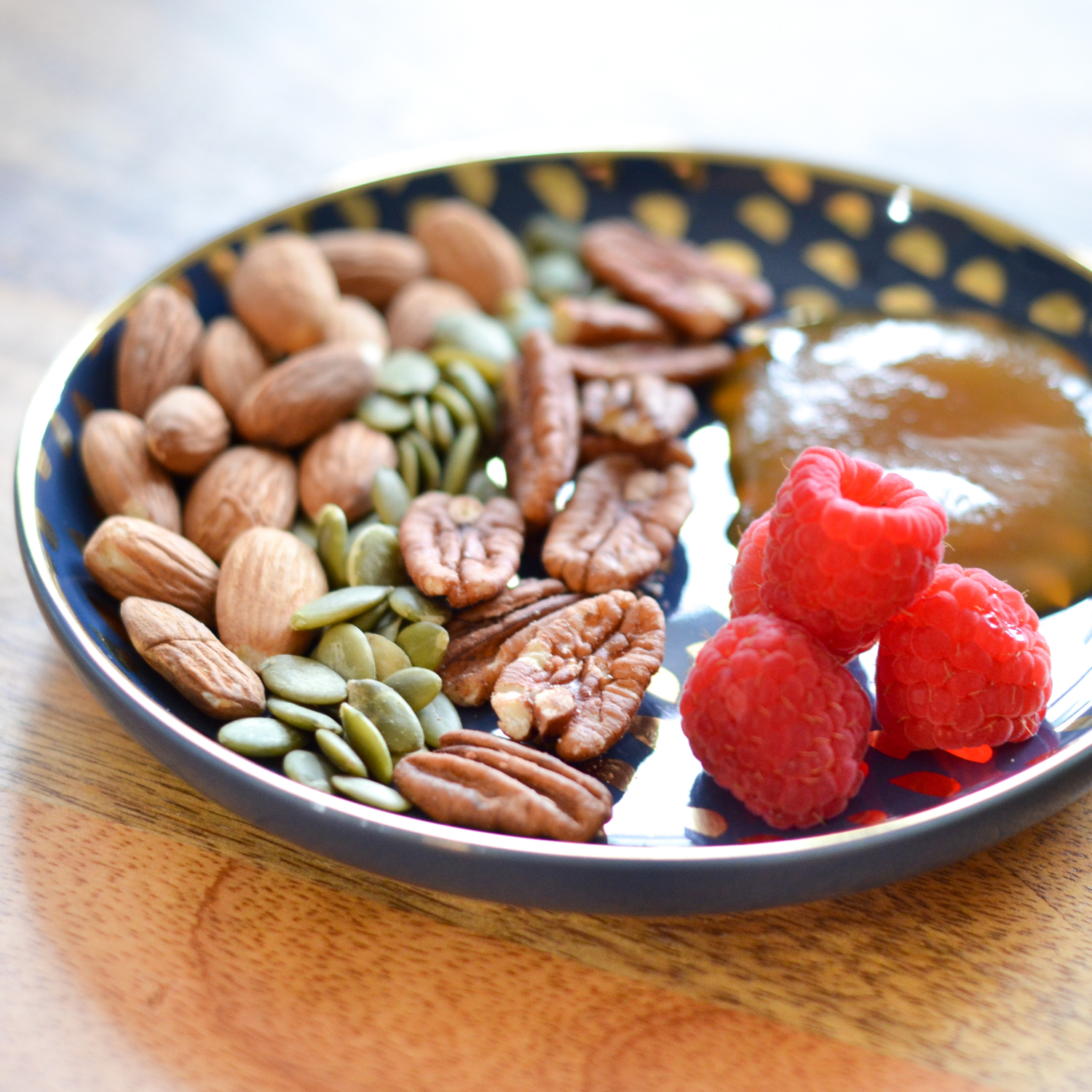 I'm always looking for new healthy dessert ideas – do you have any to share? If so, add them in the comments so we can all band together as happy, healthy dessert eaters!


This post is part of a social shopper marketing insight campaign with Pollinate Media Group® and Sejoyia, but all my opinions are my own. #pmedia #CocoRoonsAtWalmart  http://my-disclosur.es/OBsstV