It would appear that I'm just crazy behind on everything because this is now the second time in two weeks that I've basically said, "Whoops, I meant to share this with you ages ago and then I didn't!" Last week I was talking about the DIY chunky farmhouse table I built last summer and today I'm talking about how to install a laminate floor in a basement, which is a project I've had in process for approximately three hundred years. Perhaps slightly less. But it feels like it's been going on forrrreverrrrr. I'll spare you all the details on why and instead focus on the positive. The basement floor is done!!!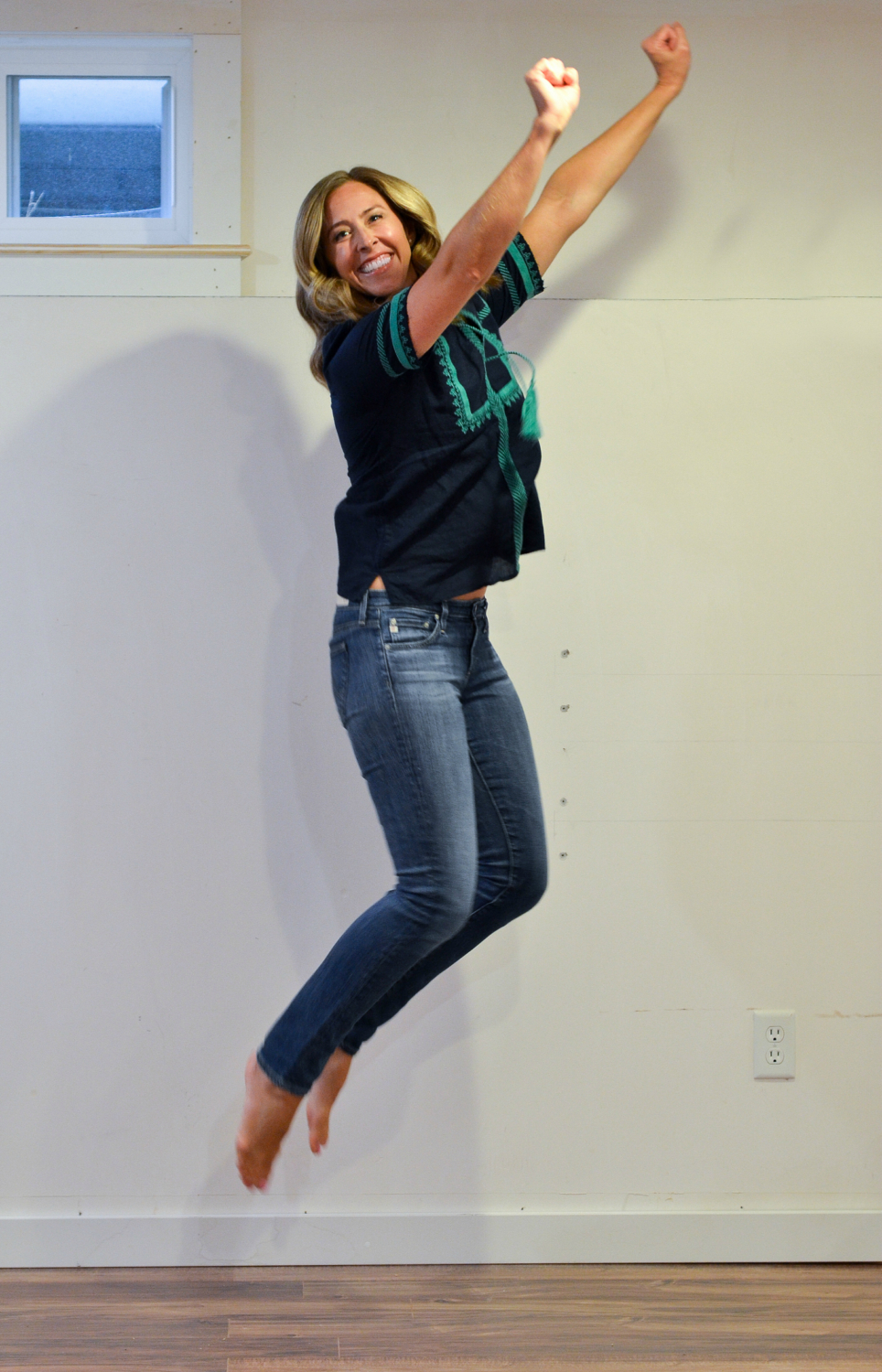 Despite my absurd snail's pace on this project, it's actually a really easy DIY project to complete yourself. I did a little research on how to install a laminate floor before I started and once the bumps in the road were behind me (they had nothing to do with the flooring itself or the process of installing it) it went pretty quickly. I worked with Lumber Liquidators on this flooring project and decided to use this Natural Acacia laminate flooring, which was appropriate for below-grade installation (in a basement). The whole experience of working with Lumber Liquidators was such a pleasure and I am super impressed with the product. This particular laminate flooring is so beautiful and looks a lot like real wood. But it's not wood, which is way better for a basement where, of course, things tend to be bit damp.
I made a video to go over all the details on what you need and how to install a laminate floor yourself. I've included a materials list in the video, but here's a clickable one if you want to see any of the products in more detail.
And here's the video with all the details on how to install a laminate floor yourself! I'm not ready to share full pictures of the basement yet but it is looking so much better already with just the floor updated. I've started to work on some built-ins and am thinking about wall treatments, both of which will be next steps in the process.
If you're in the market for laminate or hardwood flooring for any room in your house, not just your basement, you should definitely check out
Lumber Liquidators
. They had a huge selection of gorgeous flooring options and their prices were amazing!