Thank you Alpine Valley Bakery for sponsoring this post about open faced sandwiches. Check out Alpine Valley Bakery's high quality, organic, and delicious products for taste you can trust!
One of my new year's resolutions (which I pretty much never make) almost a year ago now was to eat better lunches. I always put so much effort into packing my daughters balanced and healthy lunches but I had gotten into such a rut of bad habits when it came time for me to eat lunch. A handful of pretzels here, a cup of ramen there, a cheese stick, maybe a piece of fruit. I never really got enough protein or nutrients to feel full, so I was always grazing, and also feeling kind of unfocused because my brain wasn't being fed…and I was distracted by always wanting a snack! I've really stuck with my resolve to eat better midday and it's amazing how much more I accomplish and how much better I feel with a good meal under my belt at lunchtime. A beautiful, nutritious lunch does not have to be complicated though, and one of my favorite things to make are open faced sandwiches. You can top a slice of bread with a whole load of awesome stuff and it suddenly feels like a meal. I put together three of my favorite open faced sandwiches for you to give you a jumping off point for making yourself awesome lunches. You are sooooo worth it :)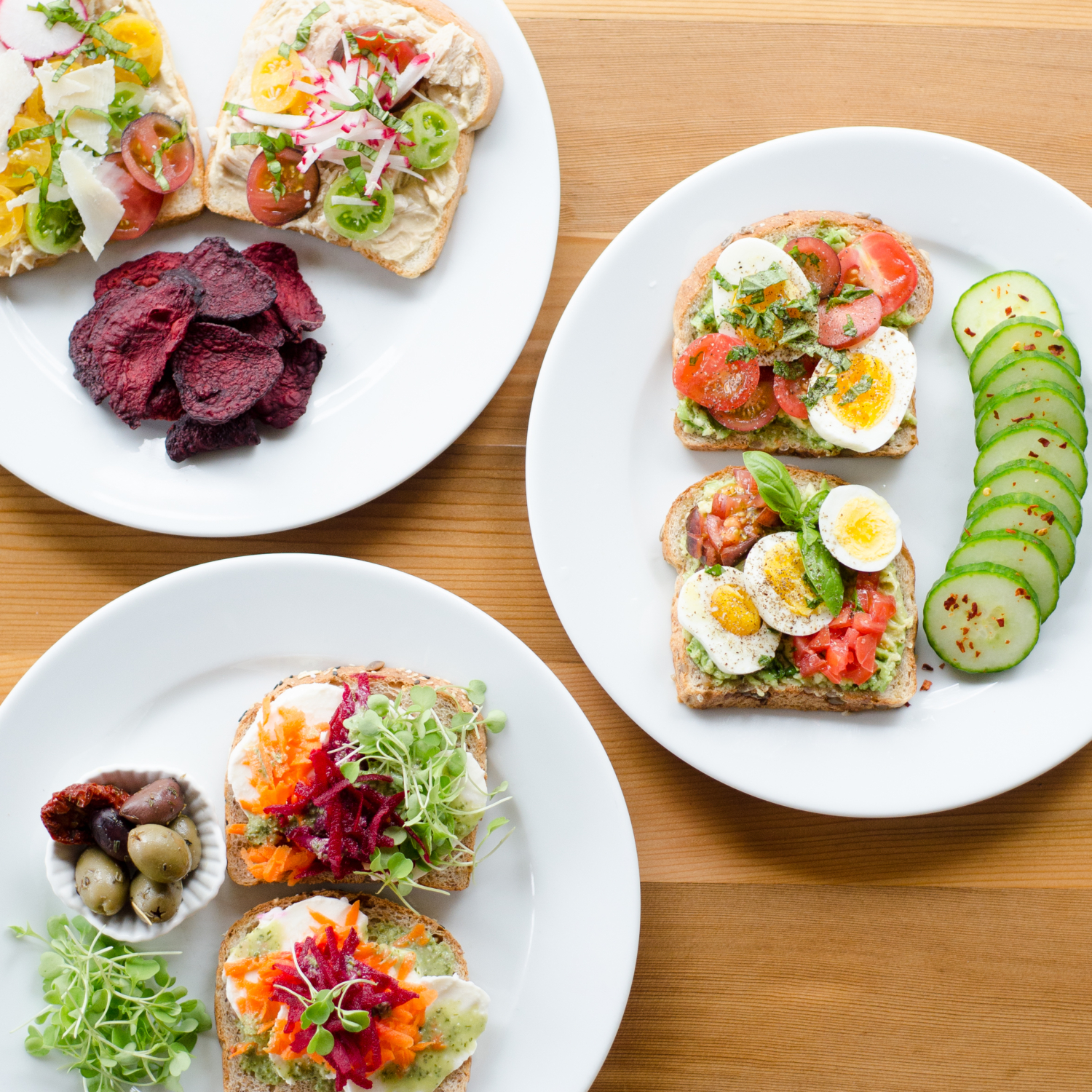 Of course, with open faced sandwiches (or any sandwiches for that matter), your sandwich is going to be made that much better if you start with great bread. I used Alpine Valley Bakery breads for all of my open faced sandwiches here. Their breads offer whole-grain nutrition and have a substantial heartiness to them while still remaining soft and super tasty. All of Alpine Valley's breads are certified organic, Non-GMO Project Verified, and Whole Grain Council-approved. I'm always focused on nutritious food choices for my family and these breads certainly fit that bill, but I also wouldn't waste my money on something my kids won't eat, and the soft texture of the breads is a big hit with them.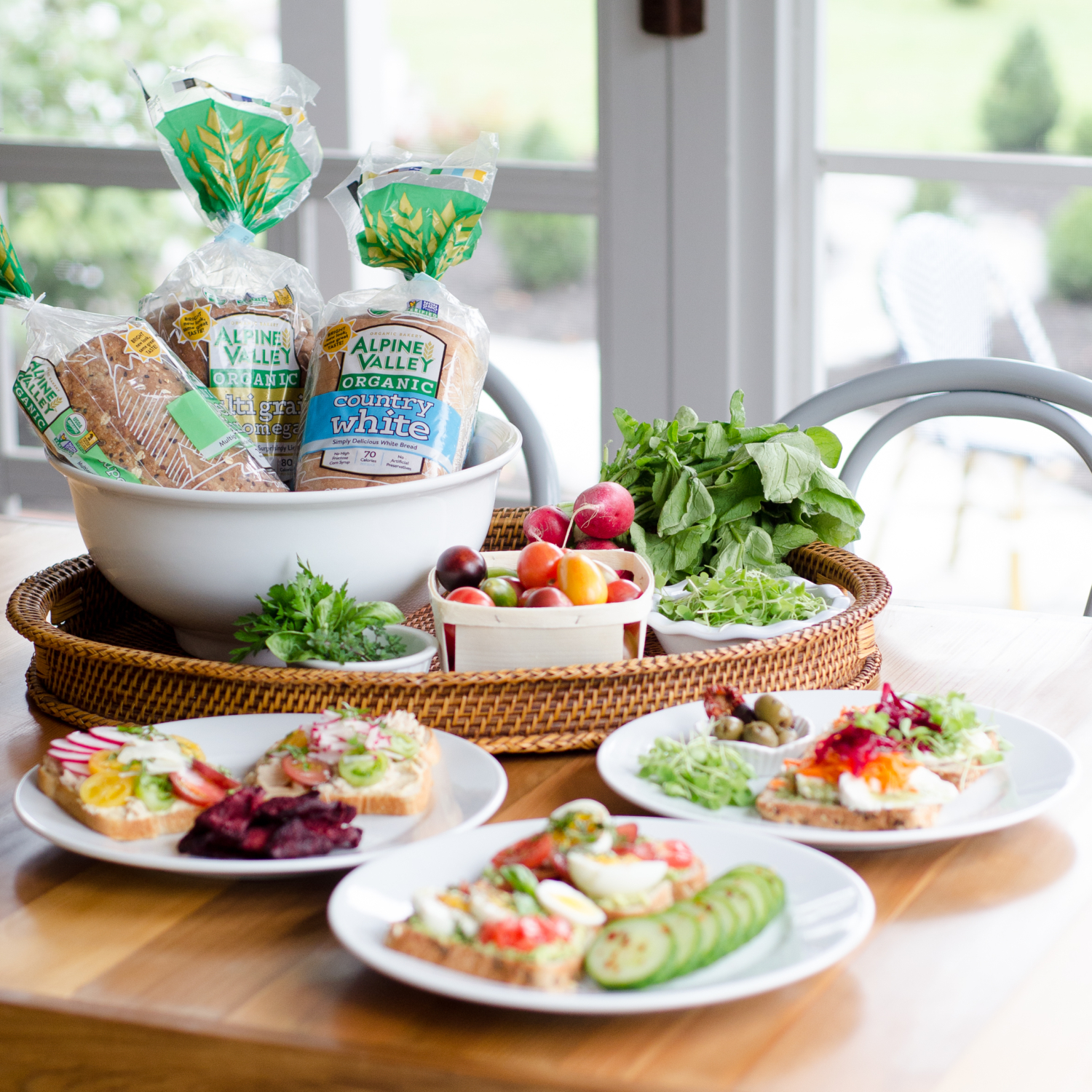 But these open faced sandwiches aren't really for our kids…they're for us. So let's take a closer look at how you can make yourself an amazing healthy lunch in no time at all, huh?! I like these best when the bread is lightly toasted.
Open Faced Sandwiches
Avocado, Tomato, and Egg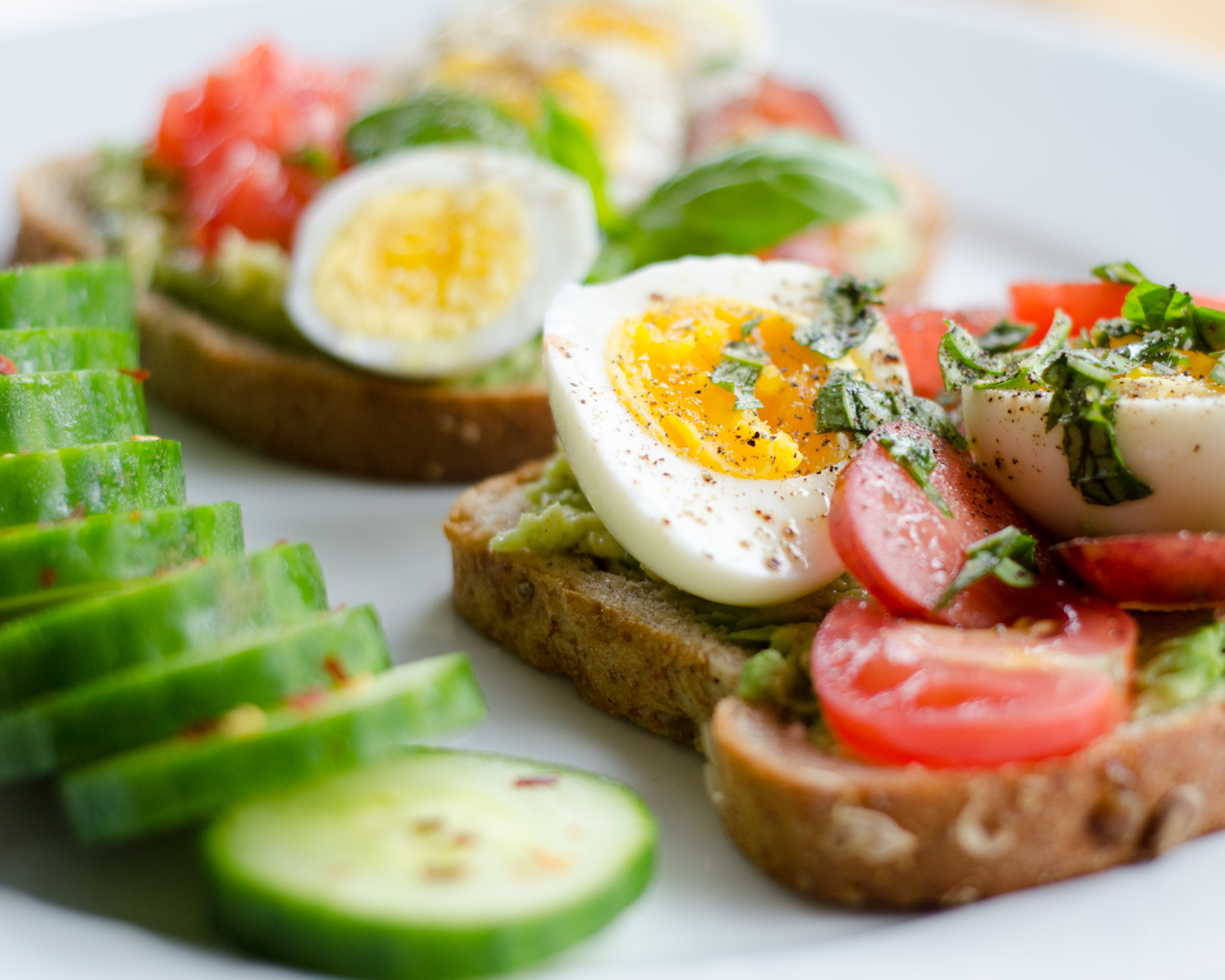 What you need
Alpine Valley Bakery Multi Grain with Omega 3 bread, a ripe avocado, sliced tomatoes, hard boiled eggs, sliced fresh basil, extra virgin olive oil, salt, and pepper.
What to do
Smash the avocado on a slice of the bread. Layer on sliced tomatoes and top with eggs slices or halves. Drizzle with olive oil and sprinkle generously with basil, salt, and pepper. Eat with a knife and fork and try not to die of deliciousness.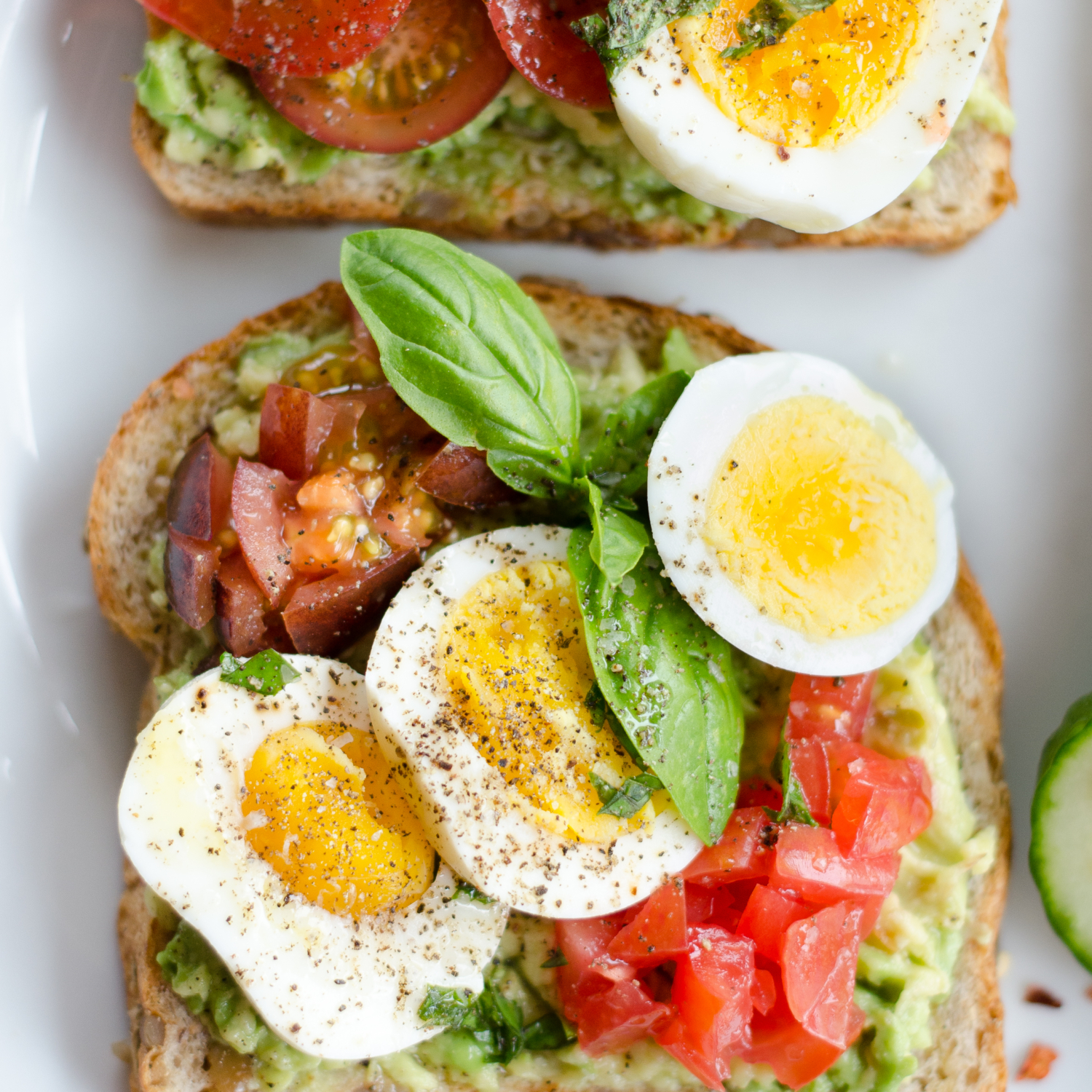 Fresh Mozzarella, Carrots, Beets, and Microgreens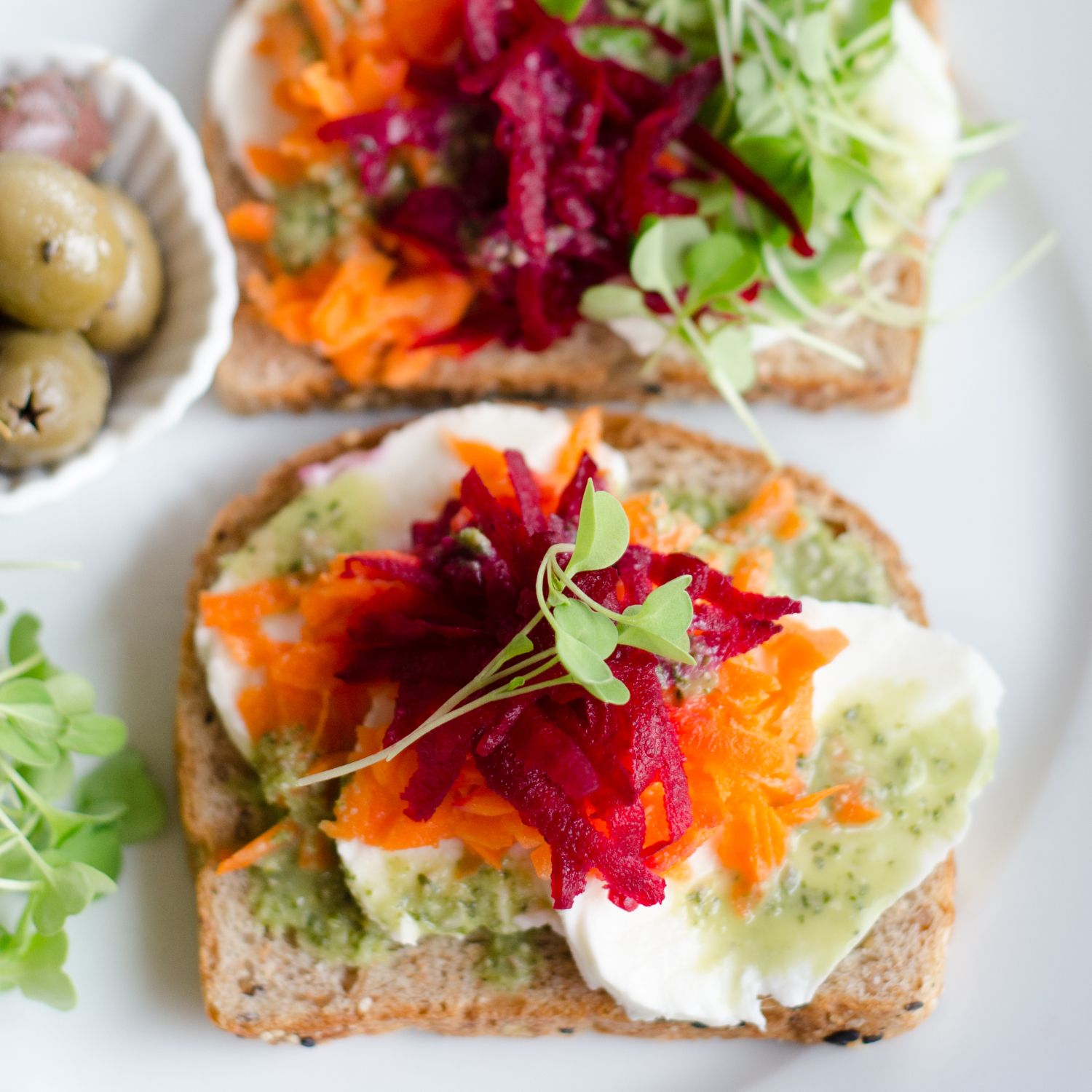 What you need
Alpine Valley Bakery Super Grains bread, sliced fresh mozzarella (or burrata, YUM), microgreens (or arugula if you can't find them), shredded carrots, shredded beets (they're so good raw!), green salad dressing (any kind you like – green goddess, basil, cilantro, etc.), salt, and pepper.
What to do
Cover a piece of bread with sliced fresh mozzarella. Top with generous mounds of microgreens and shredded carrots and beets. Drizzle with green dressing and sprinkle with salt and pepper. Try to eat just one.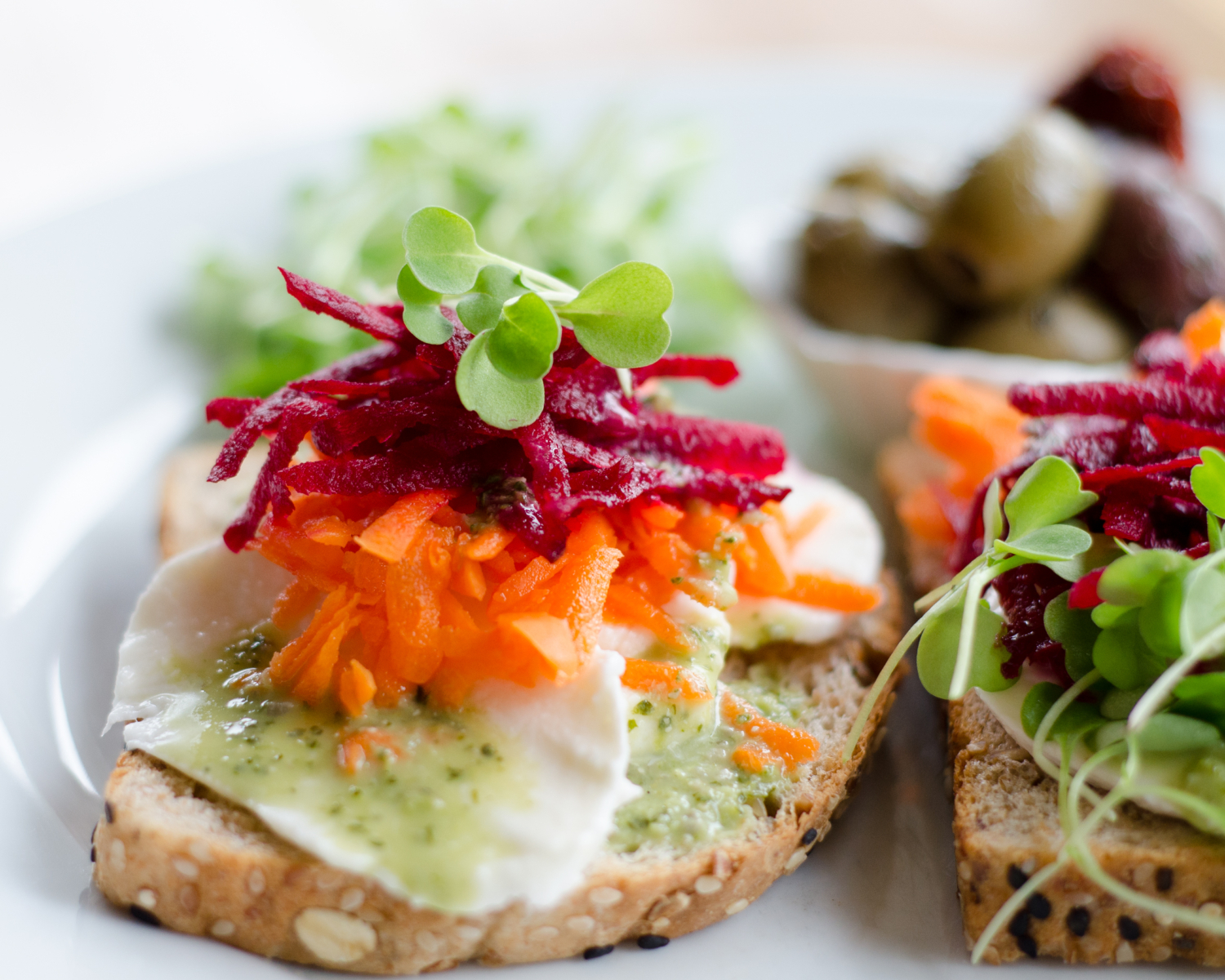 Hummus, Tuna, Tomato, and Radish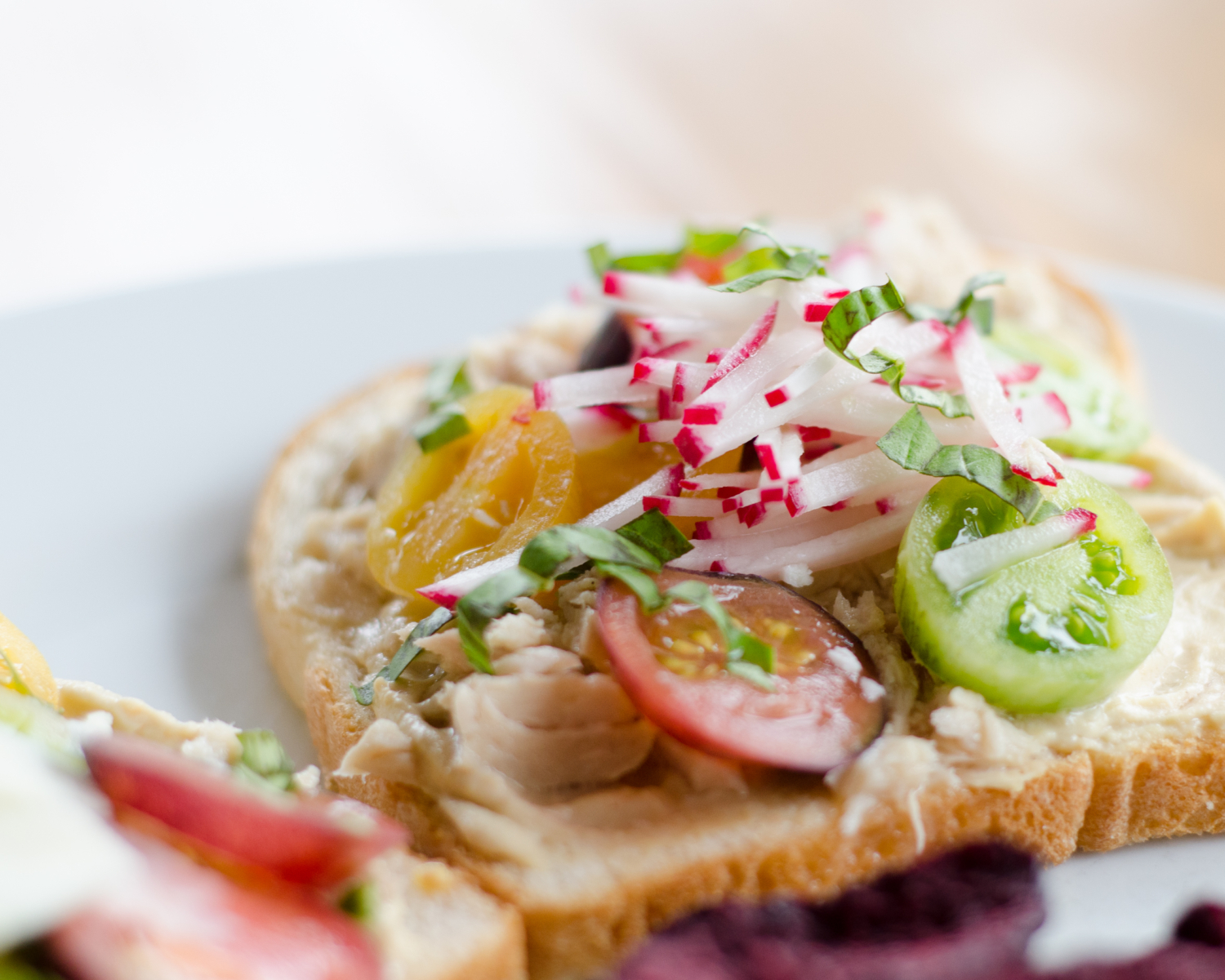 What you need
Alpine Valley Bakery Country White bread, hummus, canned tuna in olive oil (lightly drained), sliced tomato, thinly sliced radishes, sliced basil, parmesan cheese, salt, and pepper.
What to do
Spread a hearty layer of hummus on a slice of bread. Top with chunks of tuna and layer tomatoes and radishes on top. Add some sliced basil and parmesan shavings then sprinkle everything with salt and pepper. Take a bite and swoon just a little.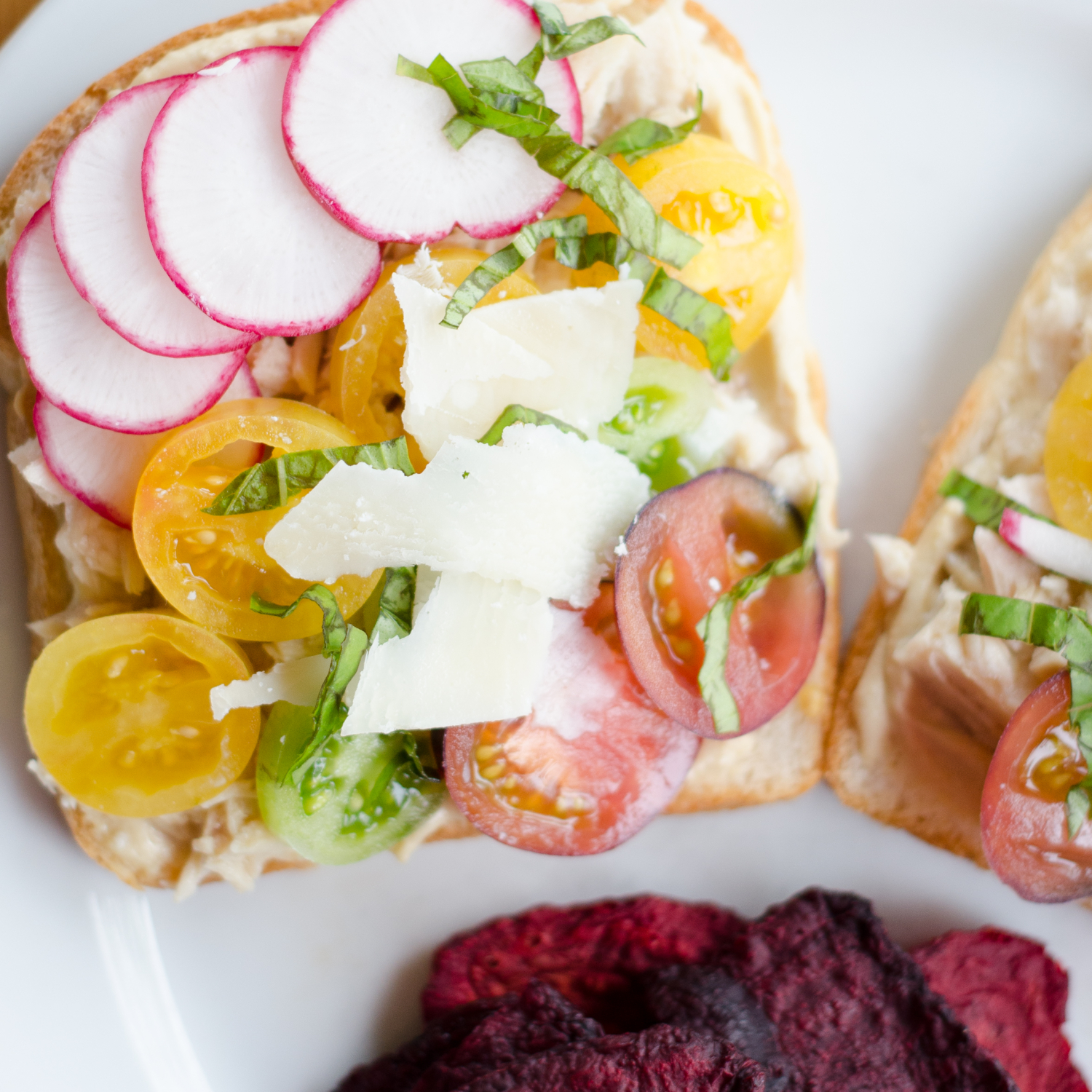 If you keep ingredients on hand all of these open faced sandwiches go together in minutes and you can be sitting down to an amazing lunch before you know it! Here's a list of what you'll want to grab at the store if you want to give these a try (assuming you have olive oil, salt, and pepper in your house already).
Shopping list
Alpine Valley Bakery breads
avocado
tomatoes
microgreens or other baby lettuces
carrots
beets
radishes
basil
bottled green salad dressing
hummus
eggs
fresh mozzarella or burrata
parmesan cheese
canned tuna in olive oil
If you've been stuck in a lunch rut, make yourself a priority and give these open faced sandwiches a try!! They're so quick and easy, taste amazing, pack an awesome nutritious punch, and will keep you full and give you energy the rest of the afternoon.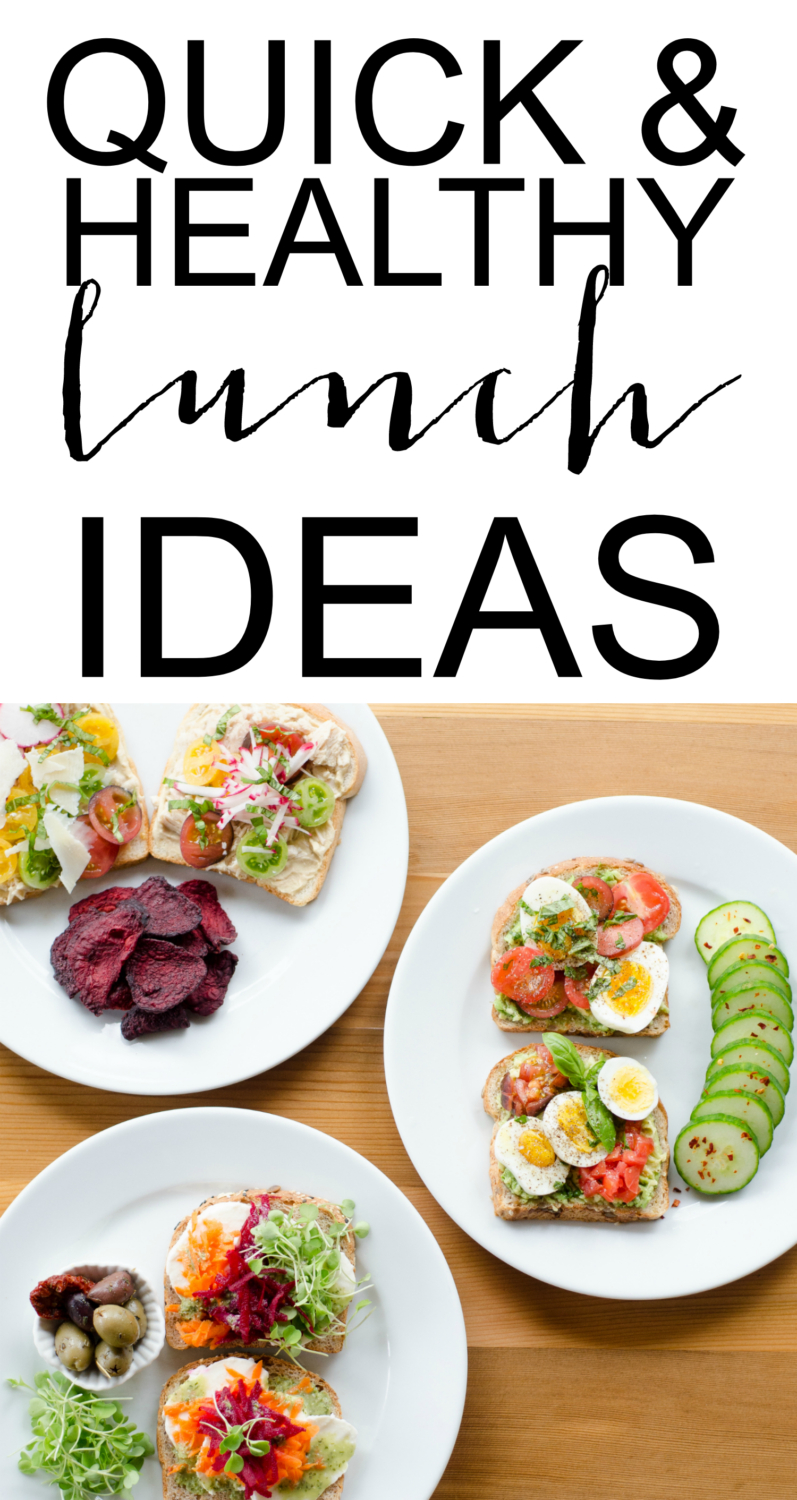 I was selected for this opportunity as a member of CLEVER and the content and opinions expressed here are all my own.