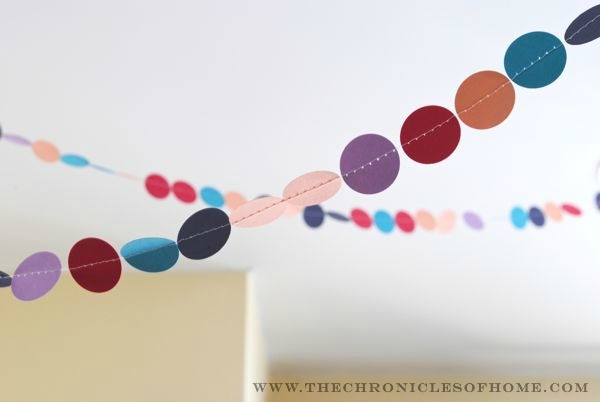 I saw the adorable circle garland pictured below over at Natty By Design a month or two ago and figured if her young daughters could make it, well then I sure as heck should be able to too!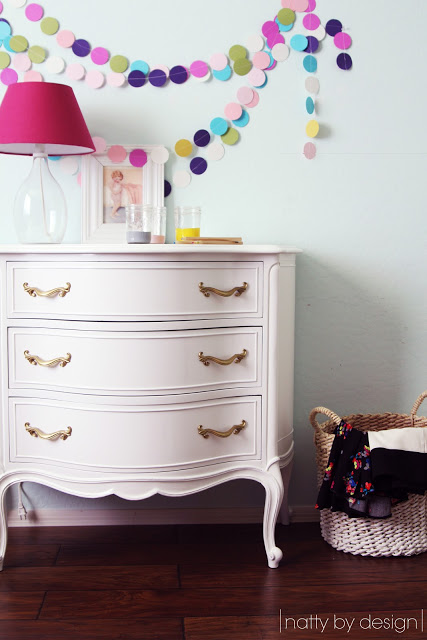 I love how Natty used it here, in staging a piece of furniture she refinished, but I thought it would make a great, festive decoration for Ada's
Bakery Birthday Party
too, which is what finally got me moving to actually make one myself.
The process is pretty simple. I used a 1″ punch from the Martha Stewart collection at Michaels to punch out lots (and lots and lots) of circles from colored cardstock.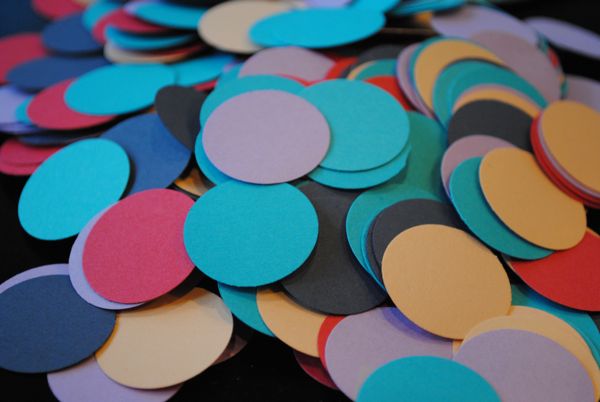 I piled them up on the table next to my sewing machine, threaded with white all purpose thread, and then grabbed a handful of circles and started feeding them through the machine one-by-one.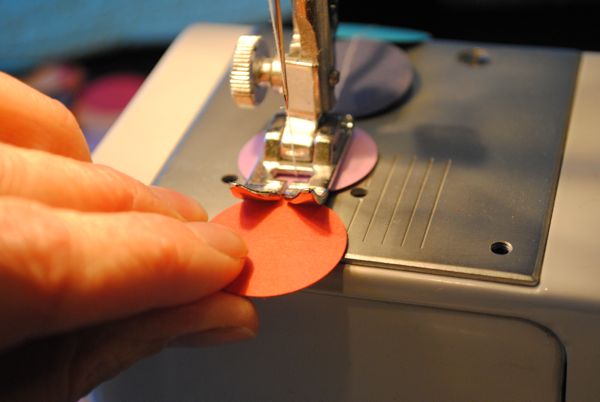 If you are quick as a cat you can probably do this without having to pause your machine much, but I found I had sort of an off/on rhythm going as I fed the circles through. The presser foot really does all the work of feeding the circles, you're just kind of popping them in place under the front of the foot. It sounds tedious, and it is a little, but I was really surprised at how quickly it went. I don't think the whole sewing process took me more than 20 minutes.
I expect I'll be using this garland for some furniture staging down the line but it was a really fun addition to the decorations for Ada's party mixed with the gorgeous paper snowflakes I bought on Etsy last year (see the shop
here
).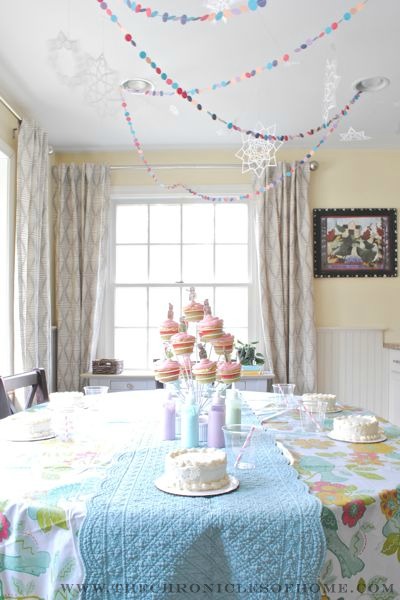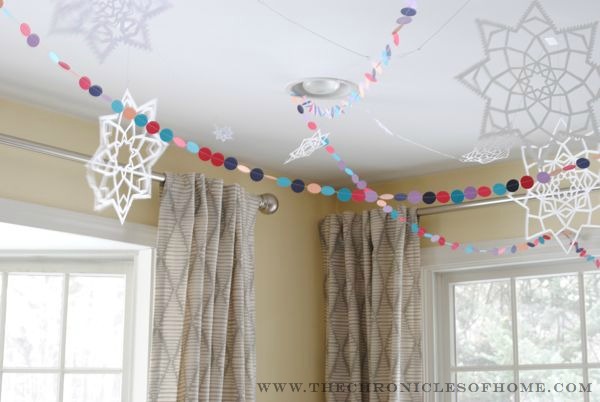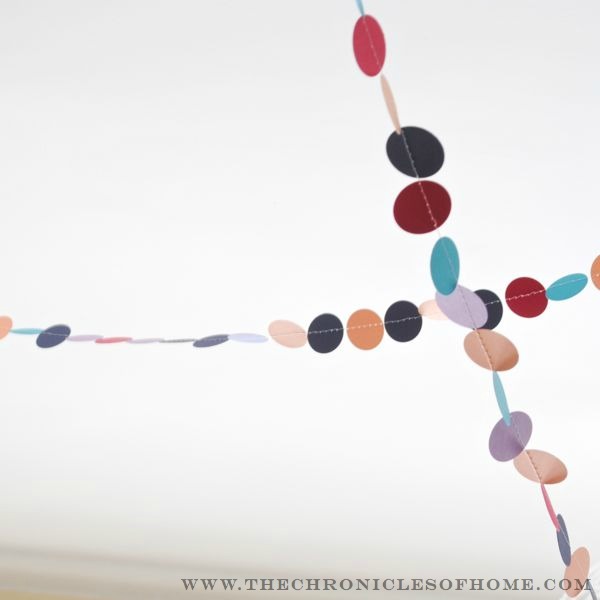 I'm already thinking of all the fun uses for this technique – holiday garlands for the tree and banister, kids' bedrooms, playrooms. Don't be surprised if you see more of these kinds of garlands popping up in my house. I'm planning a little something with wax paper soon…