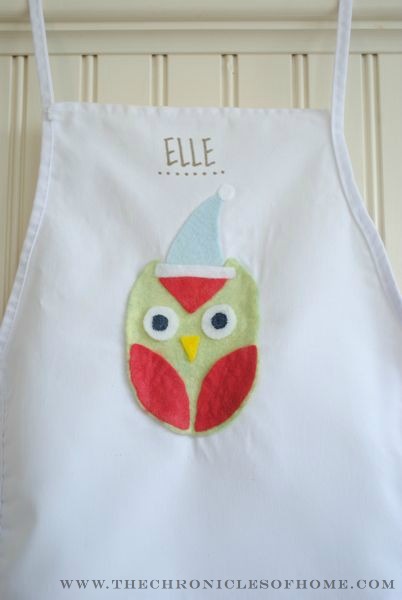 Do I have to swallow my words that I'm not much of a crafter? I don't think of myself as a crafter yet in the past couple weeks I've made two kinds of Christmas ornaments (here and here), a paper garland, and these aprons for my daughter's birthday party. Maybe I'm a little craftier than I give myself credit for…
I wanted to have an activity to occupy the ten preschoolers at Ada's party and thought these aprons would be fun for them to assemble, practical to wear while decorating their cakes, and something they could take home and use as smocks for art projects or helping in the kitchen.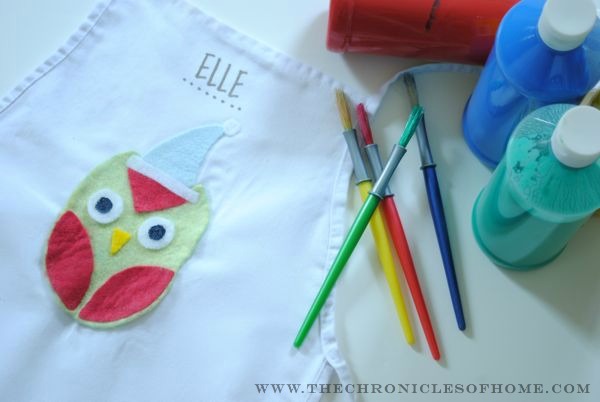 I will warn you, the cutting of felt shapes was a little labor intensive and my hand was pretty sore after wielding scissors for an hour. Nothing a night of sleep didn't heal though.
I bought a set of twelve white canvas aprons here for around $20. I made templates by tracing shapes onto cardstock-weight paper. Nothing fancy here to aid in the tracing – kitchen bowls, a ruler, and a quarter were my main tools. Then I traced eleven of each shape onto the felt colors I wanted to use and cut them out. I stamped the irises onto the owl eyes using a round stencil brush and craft paint.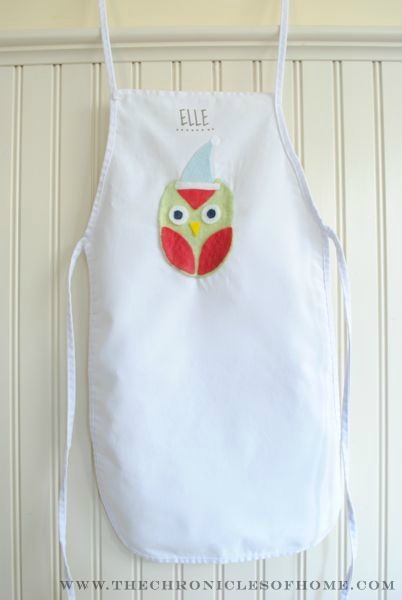 One thing I would have done differently is buy shapes for the really small pieces – maybe little sequins for the irises and puffy white balls for the tops of the hats. I was cutting these shapes out at about 11 p.m. the night before the party so had no time to gather extra supplies!
I put sets of shapes into baggies and when the kids got here they each got a baggie and an apron and the other moms and I helped them glue the shapes to their aprons using Fabri-Tac permanent adhesive.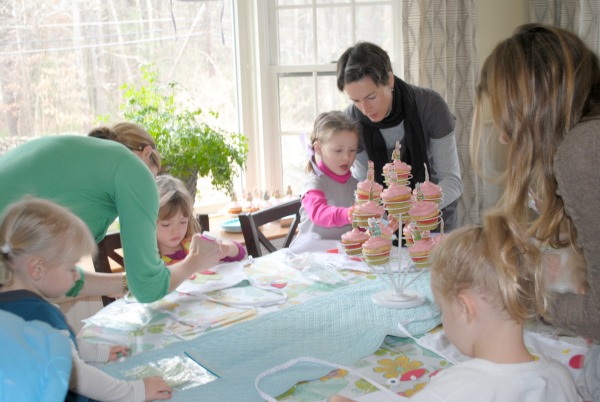 The kids looked adorable running around in their winter owl aprons. Ellie put hers to use immediately as a bib while she sampled all the fruit.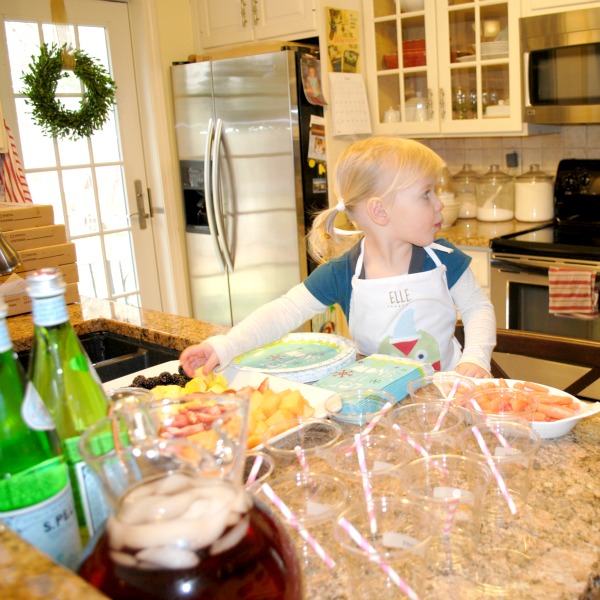 And speaking of my baby, well, she's not much of a baby anymore – as of 1:50 this morning Ellie is two years old. I loved celebrating with my two December birthday girls this past weekend. Sometimes I swear my chest actually hurts a little I love them so much.