We're just finishing up a week in Chatham, a charming town on Cape Cod. My in-laws rented a house for ten days and offered to have us stay with them this week. The weather has been cool, and we had one rainy day, but we've still enjoyed time on the beach, a boat ride, walks around town, fried seafood, and a little rainy day bowling. My girls seem to have decided that 5 a.m. is the perfect time to wake while on vacation, but that's been about the only downside to what has been an otherwise lovely little getaway for us.
An after-dinner walk on the beach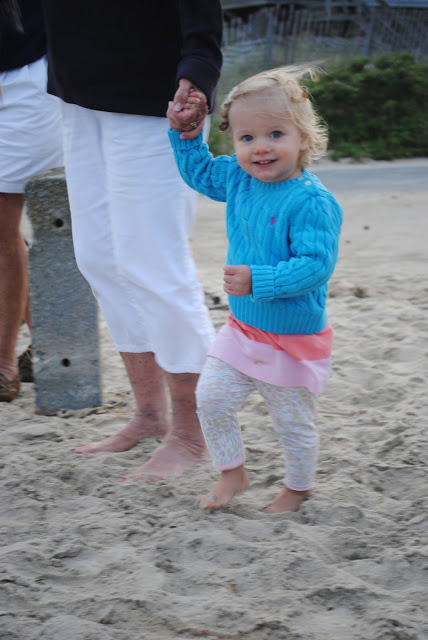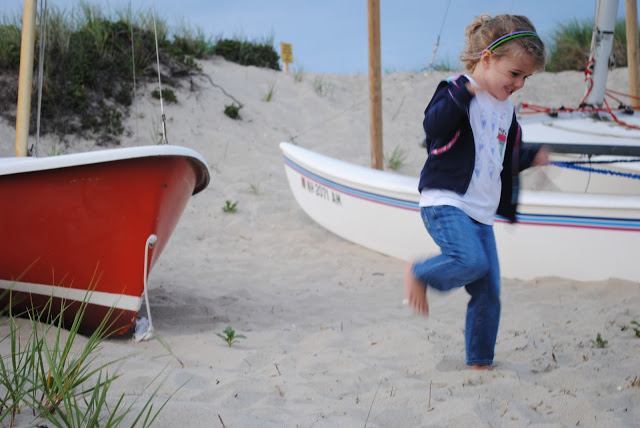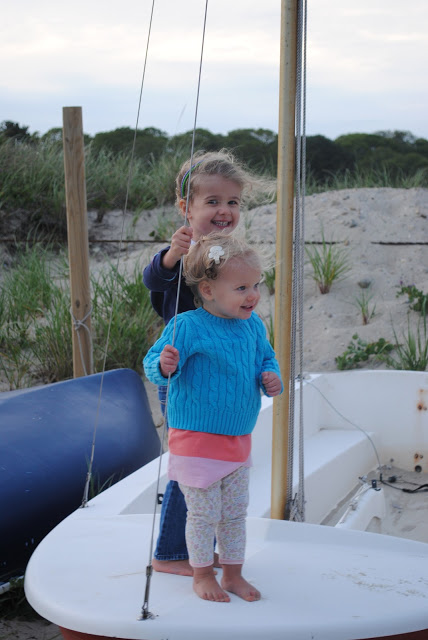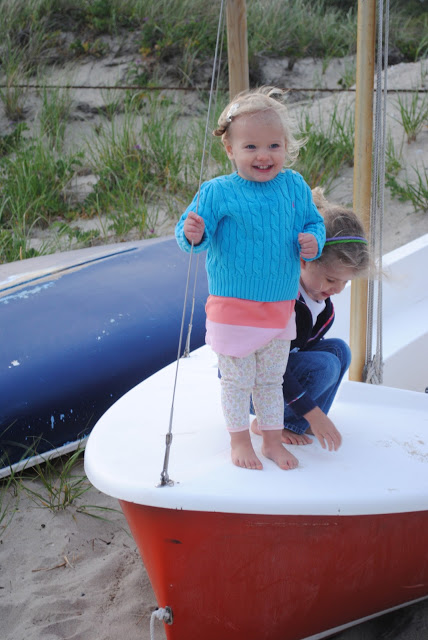 Scott catching Ellie after a toss in the air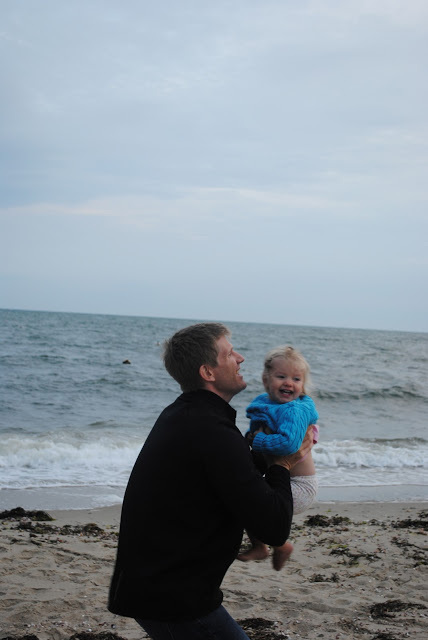 Ada took candlepin bowling very seriously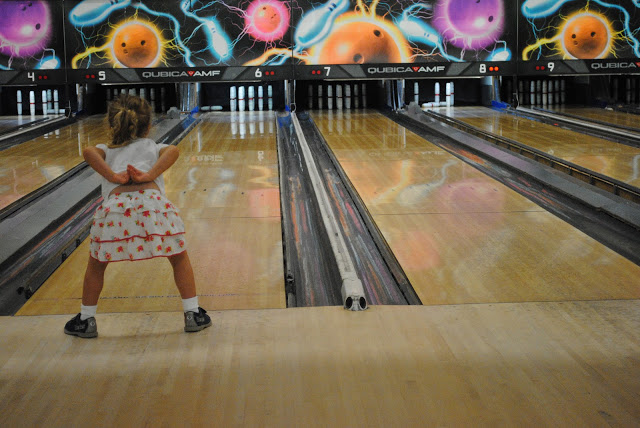 The girls' first ride on a speedboat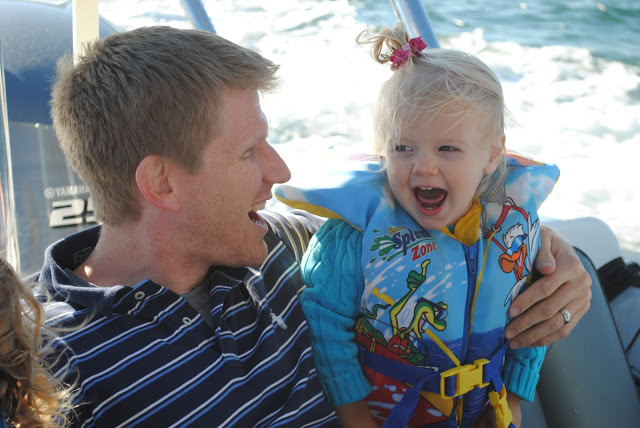 Ada generously let me borrow her green headband on the boat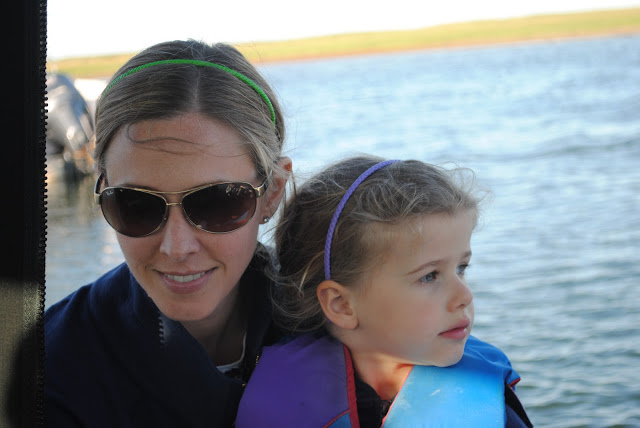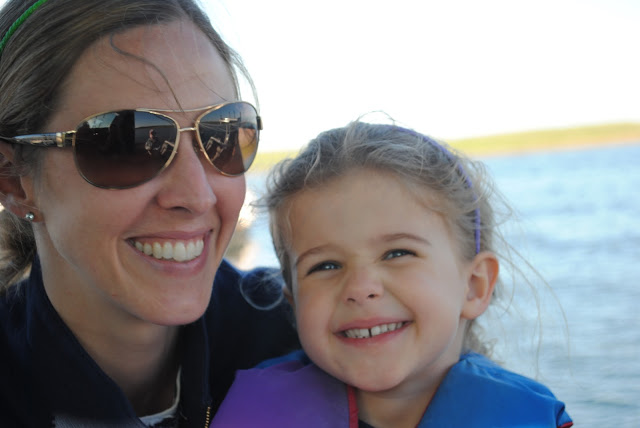 Hope everyone enjoys the weekend and don't forget to spoil the special fathers in your life!