Bethany Beach is this adorable little gem of a beach town in Delaware. My parents bought a vacation home here nine years ago and we love traveling down to spend a week with them each summer.
Bethany calls itself "The Quiet Resort." And it is quiet, family-friendly, and quaint but it's also brimming with summer energy and liveliness.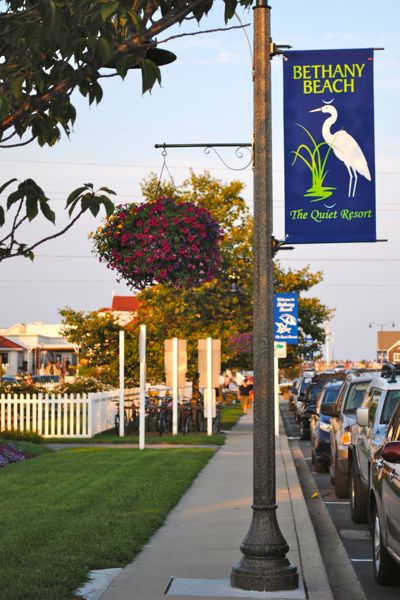 The dune-backed beaches fill with umbrellas and beach chairs every day and children, including mine, run from the crashing waves with screaming delight under the watchful eye of impossibly tanned and fit lifeguards (seriously…think Baywatch). Dolphins regularly swim by and every now and again make arcing leaps out of the water like a Sea World show. The soft sand is perfect for digging, sitting, rolling, and sometimes eating by a certain 20 month old who still hasn't learned better.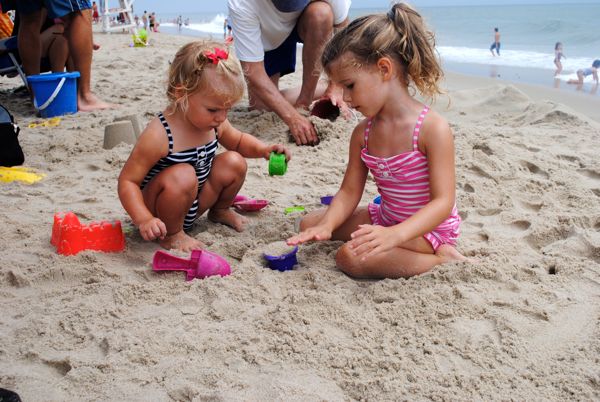 A boardwalk runs behind the beach in the middle of town. I think this stately clock that stands tall above the dunes is so beautiful.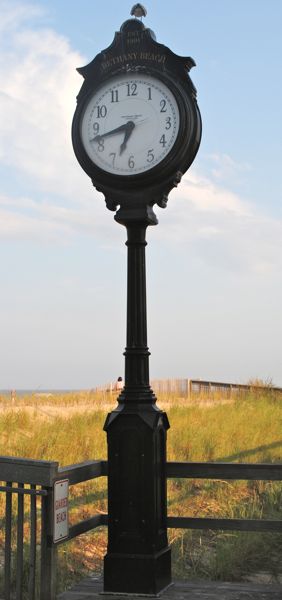 The boardwalk and downtown area are full of surf shops, ice cream parlours, and other beach town staples.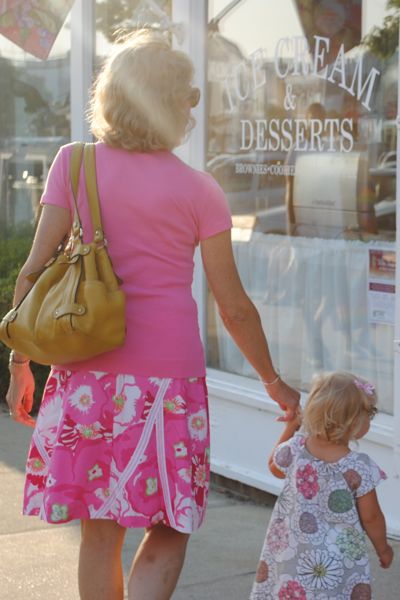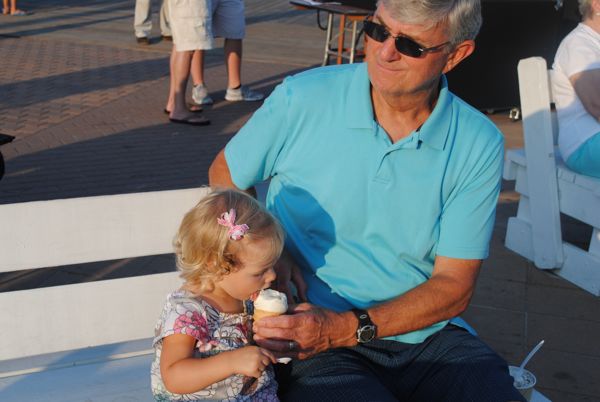 On Friday, Saturday, and Sunday nights they have live music in a gazebo on the boardwalk. We stayed for some classic rock and oldies on Sunday night, then hopped down for a quick (toddler-style) run on the beach before bed.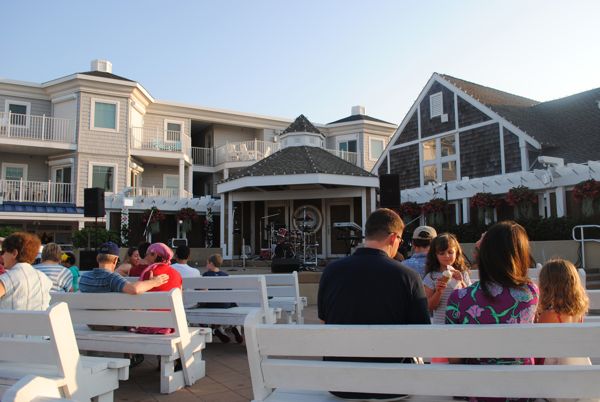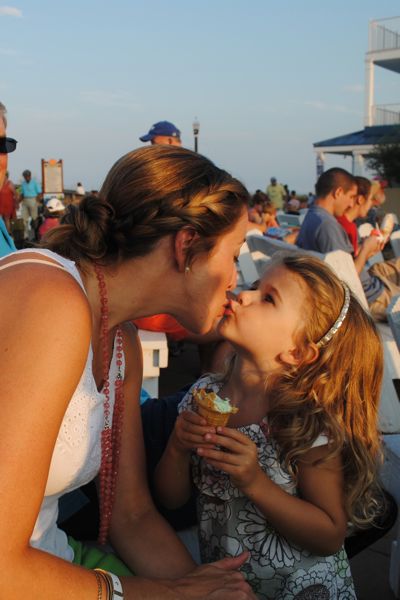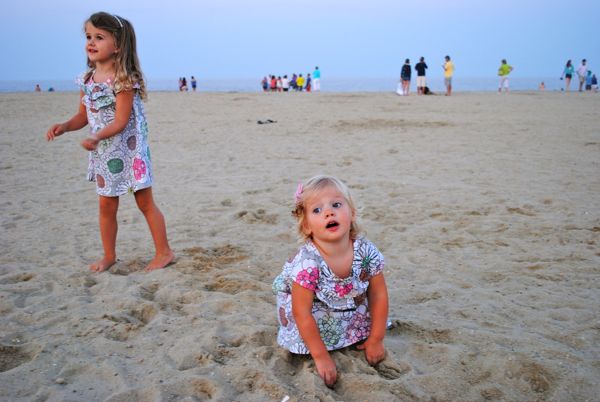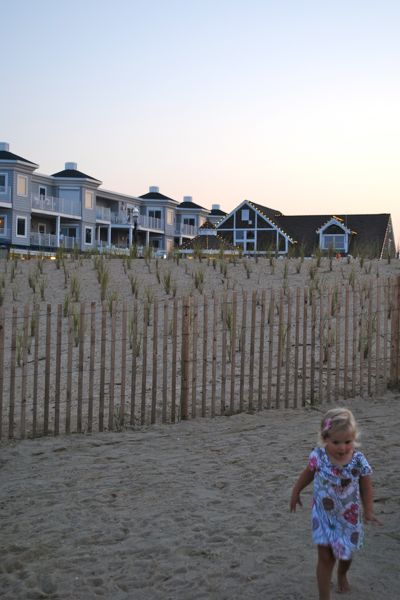 The town is kept meticulously clean and the flowers that fill the downtown area are always bright and abundant and gorgeous.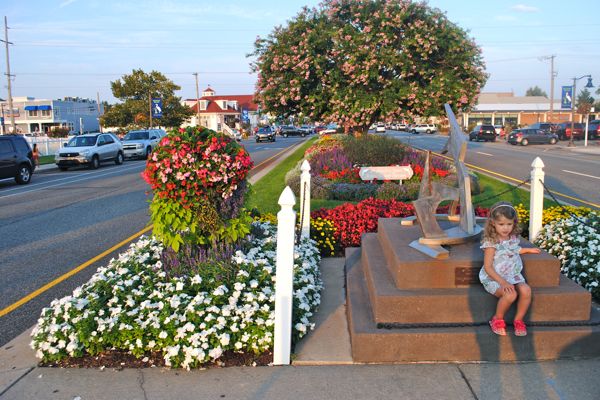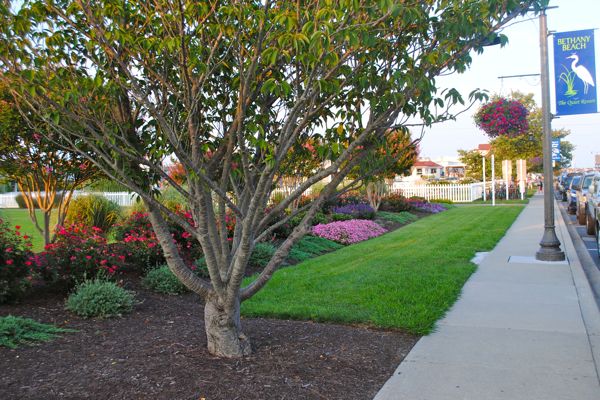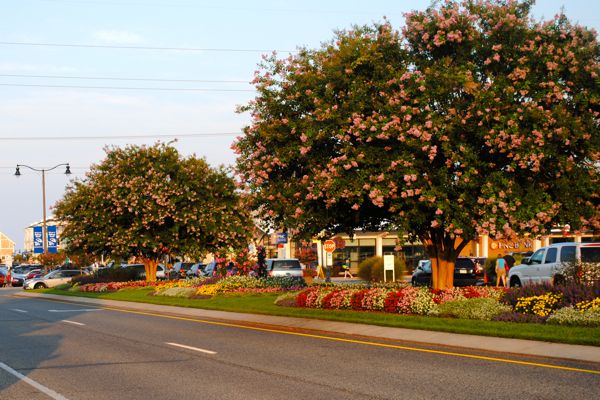 It's such a special little place and we so look forward to our visit each summer. A week never feels like quite enough time!