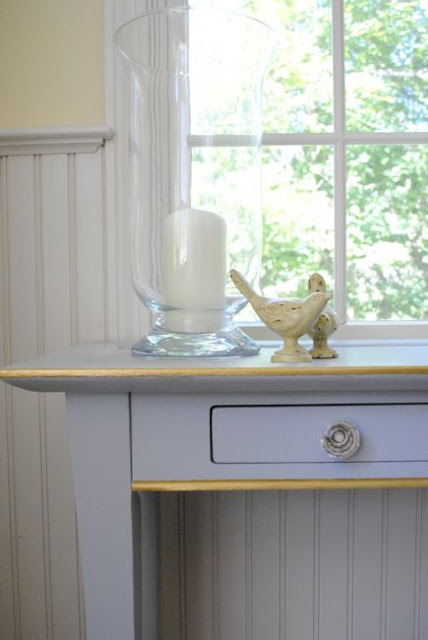 Back in May I shared a furniture refinish I did on a wooden console table in my kitchen.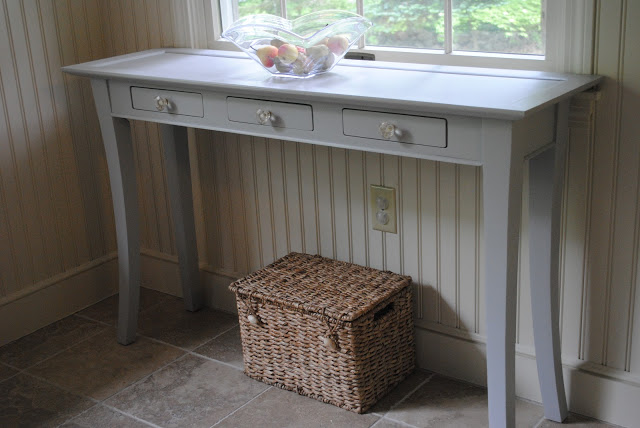 I've loved the pale grey and glass knobs on the table and never really felt like it was missing anything… until…I came across this pale grey desk with gilded detail by Cassie last week.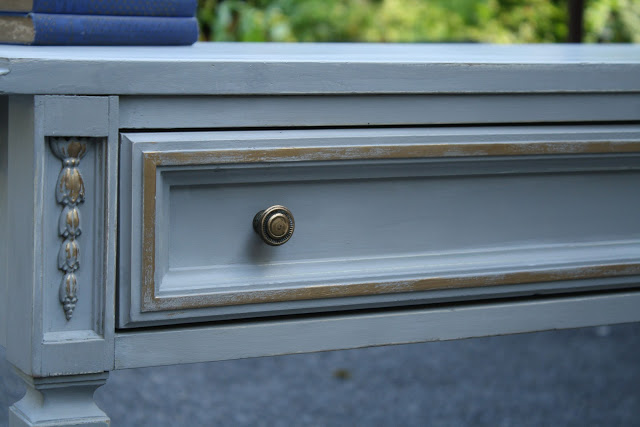 I instantly loved the way the gold and grey complemented each other. I had some gold acrylic paint on hand…soooooo…what did I have to lose? Worst case, I'd not like the results and could quickly paint over the gold.
I taped off the sections I wanted to paint – the top edge and the bottom moulding piece.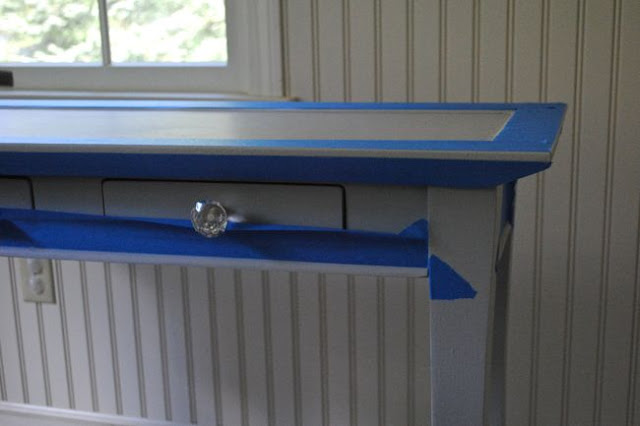 Using a small paintbrush I applied the gold acrylic paint and let it dry a few hours before giving it a second coat. I let the second coat dry a bit and then carefully removed the tape. I found running a razor blade along the seam between the paint and the tape helped the paint to stay put on the table and not get pulled off with the tape.
I totally love the way the gold warms the soft grey and picks up on the gold flecks in the glass knobs.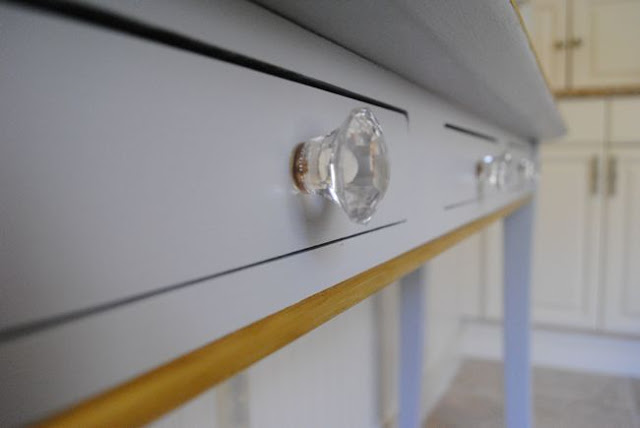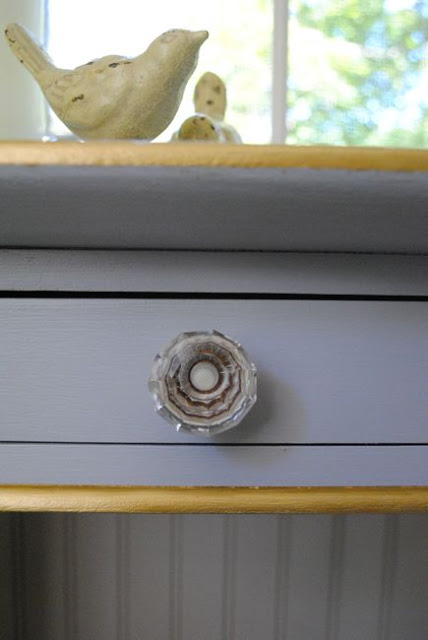 I took a few colorful cookbooks from my shelf and stacked them under the bowl of pears.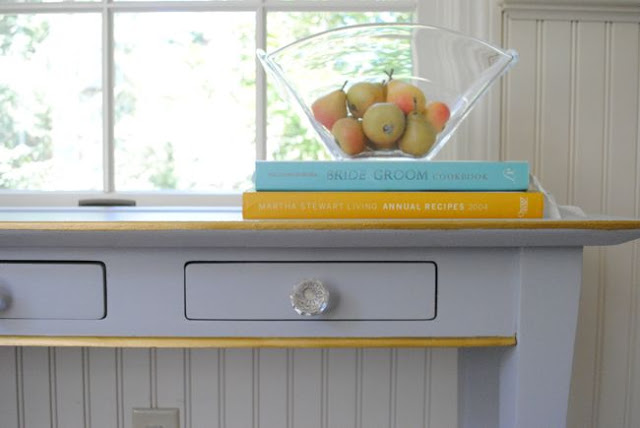 I also added a glass hurricane and borrowed the birds from our screened porch for the other end of the table.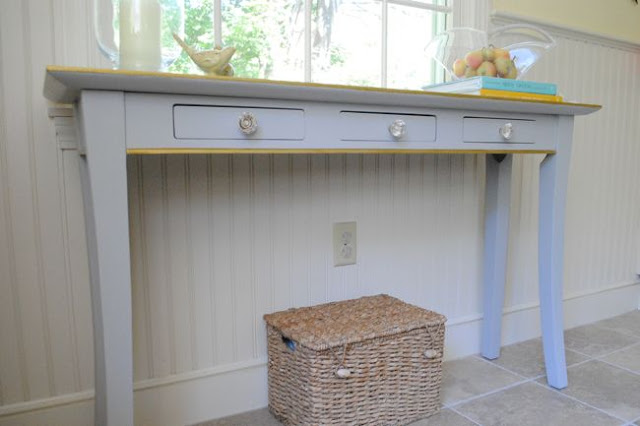 I'm so happy with the results plus this was a super quick project. I'd guess an hour to do the taping, both coats of paint, and the tape removal.
And here's a sneak peek at a project I'm currently working on…new drapes for the kitchen. I have one panel done and three to go!