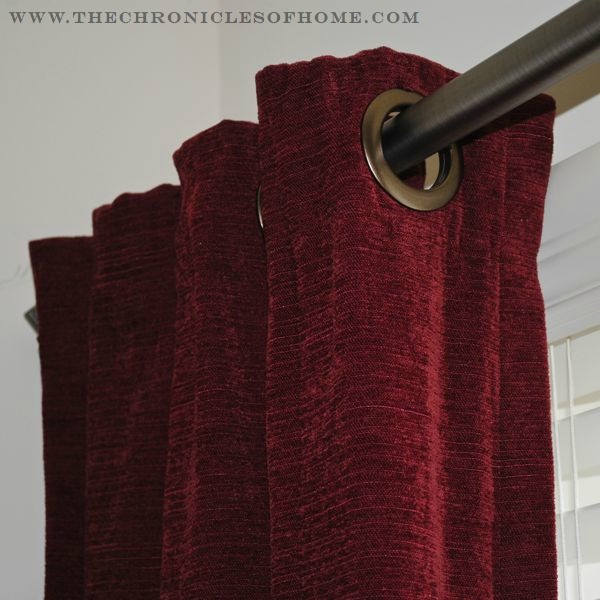 For whatever reason, I'm not crazy about a straight-up pole pocket drape.  Something about the way it bunches and tends to hang sort of skinny on top and full on the bottom.  I like when drapes hang about the same width at the top as at the bottom and have some graceful curves.  And the two hanging solutions that tend to give you this look are drapes with tabbed backs for drapery hooks or drapes with grommets.
I only recently discovered how easy it is to convert a plain pole-pocket drape into a grommeted drape.  You can buy grommets in a variety of finishes at most fabric and craft stores (I've seen them at JoAnn and Michaels).
In
my friend's sons' bedroom
, I wanted to keep the existing blackout drapes but convert them to grommeted drapes.  I bought a couple packages of the grommets, pulled the drapes down, and took out the template that comes with the grommets.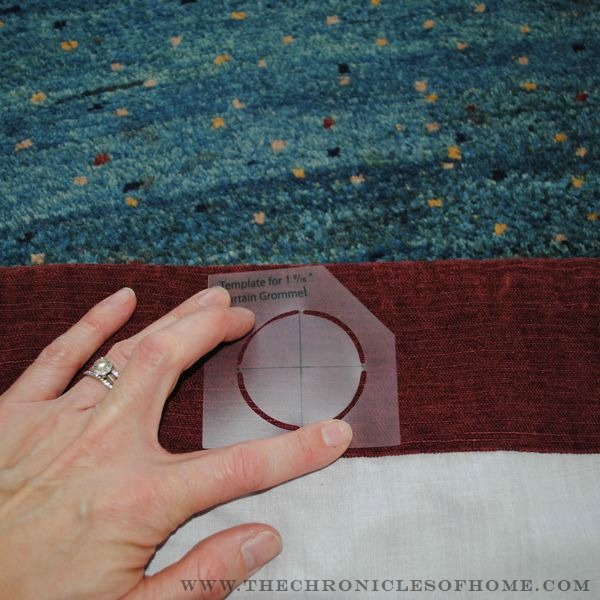 I marked even intervals where the grommets would go across the top of the drape panel, right on top of the pole pocket, then used the template to trace a circle at each location.  I used sharp scissors to cut out the circles.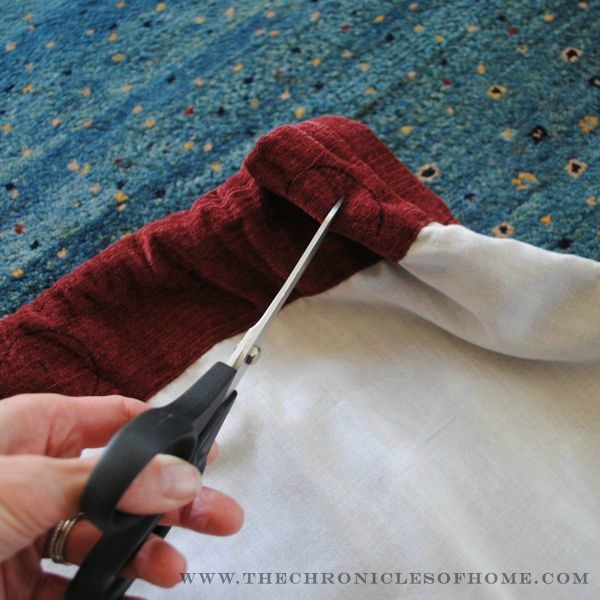 To apply the grommets, you place one side of the grommet underneath the panel, centered on the hole, and the other side of the grommet on the other side of the fabric centered on the hole and snap them together.  Sometimes this takes a little muscle…I found the easiest way was to squeeze one point together and then kind of step on the grommet on the other side to snap them together.  Very technical.
Don't the newly grommeted drapes have such nice, clean lines?
Before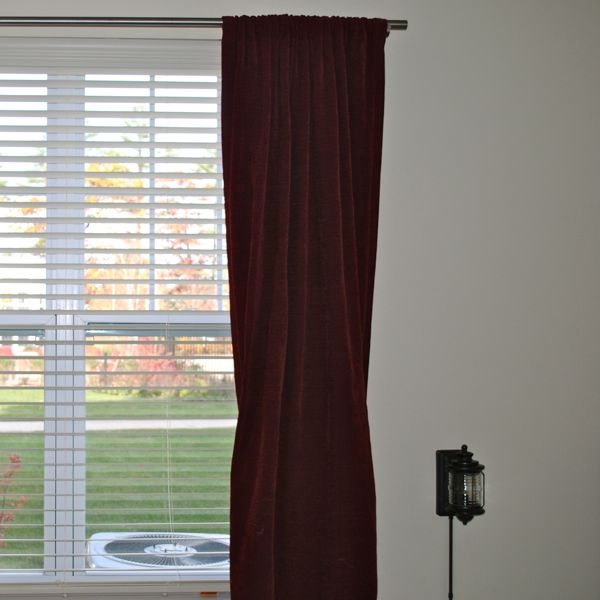 After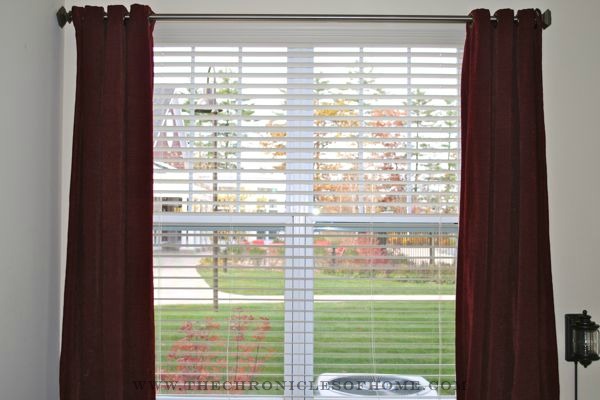 And an added bonus, especially for a bedroom where the drapes are going to be opened and closed a good bit, is that they slide so much more easily across the curtain rod this way.  Win-win!
We are housebound today, watching the trees surrounding our house sway perilously under the hurricane winds.  I'm simultaneously holding my breath and crossing my fingers that anything big falls away from us.  Hope all you fellow east-coasters are faring well.