I recently made this glittery playdough for Ada's and Ellie's birthday party with our family. There were going to be far fewer kids than at Ada's
Bakery Party
with her preschool friends so I didn't feel like I needed to have quite as much going on – just a little something for the kids to do in addition to playing with the toys in our house.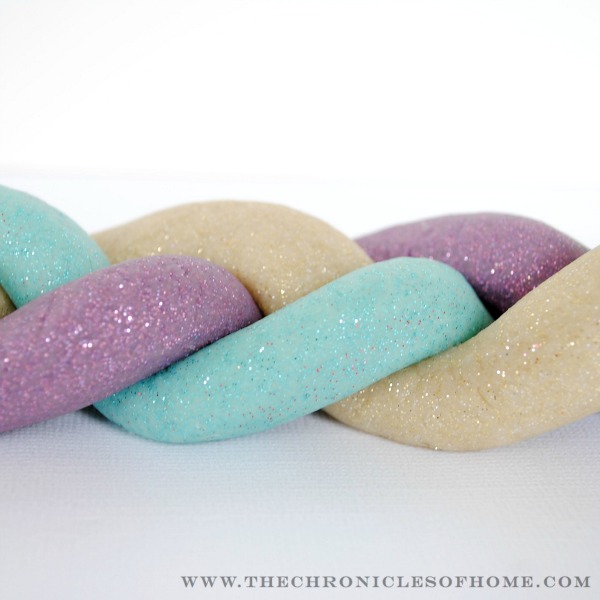 It was so easy to make and the "ooohs" and "aaahs" from the kids were super sweet to hear. The sparkles really make it look like something extra special and the kids were so excited to play with it.
I set a big bowl full of cookie cutters, rolling pins, plastic knives, and other playdough accessories in the middle of the table and let the kiddies have their fun.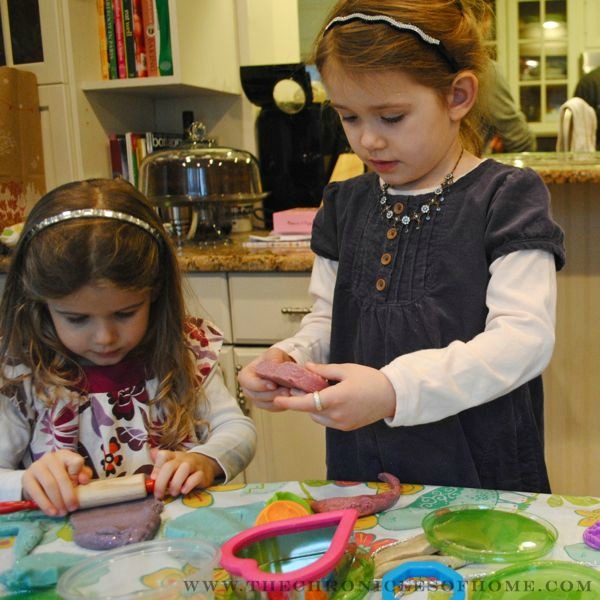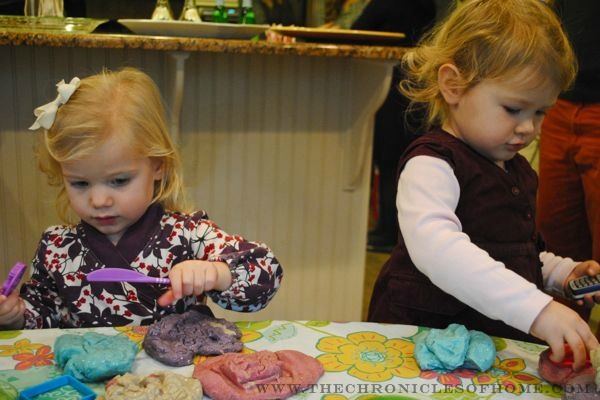 They all look so serious here, don't they?
I used a combination of Kool Aid and craft glitter to color the playdough. Food coloring would work fine in place of the Kool Aid but the Kool Aid is cheap, vibrantly colored, and smells nice. For each Kool Aid color I used a coordinating craft glitter color: aqua Kool Aid + aqua glitter, red Kool Aid + red glitter, purple Kool Aid + purple glitter, and for the gold just plain gold glitter and no Kool Aid. You could add a splash of vanilla extract if you like the idea of each color having a scent.
I bought a bunch of small food storage containers at Dollar Tree to store the glitter playdough. So the kids could take the sparkly fun home with them as party favors, I packaged a set of each color in a clear party bag and tied at the top with silver rope.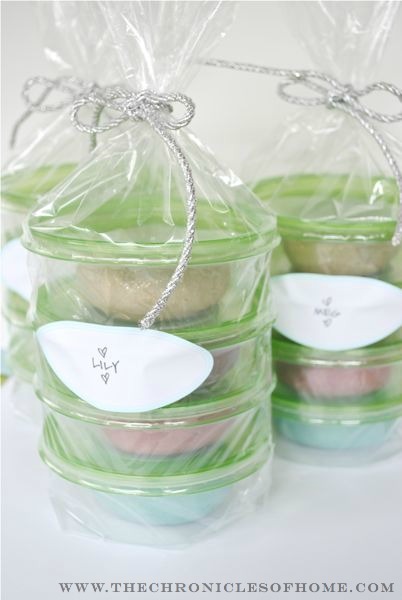 And now for the "recipe!"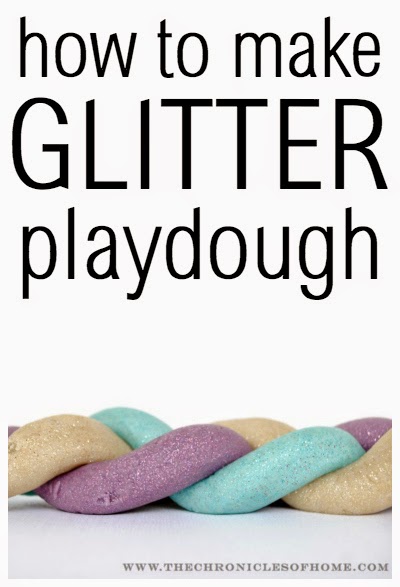 Ingredients
2 c. flour
1/2 c. salt
3 tsp. cream of tartar
1 package Kool Aid
fine craft glitter (I like Martha Stewart craft glitter from Michaels)
2 tbsp. oil
2 c. water
Whisk the flour, salt, cream of tartar, Kool Aid and glitter (I used about half a 1.5 oz jar) in a medium-large saucepan. Pour the water and oil in and stir to combine (it will be quite runny at this point). Cook over medium heat until the dough starts to come together and pull away from the sides. Let cool until it can be handled, remove from the pan, and knead until smooth.
Store in an airtight container.
This recipe made 6 palm-sized balls of each color. For a smaller yield, cut the recipe in half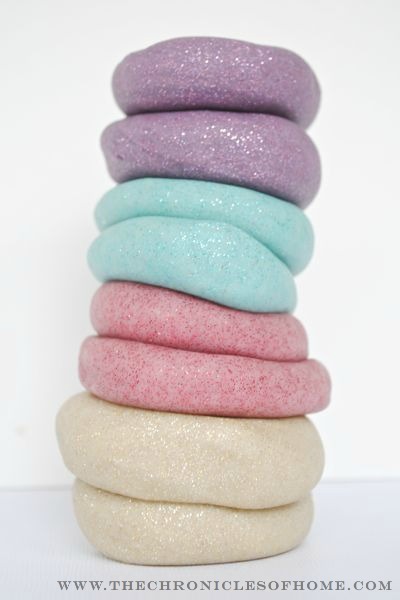 * * * * * * *