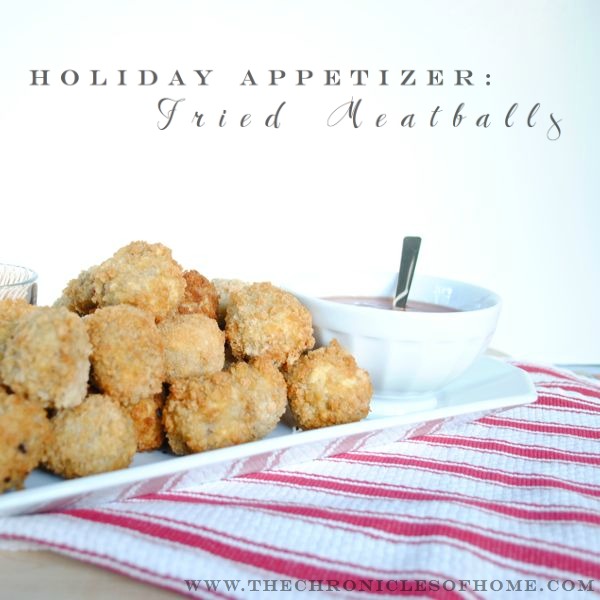 Feels like I've been doing a lot of birthday party talk lately, but then pretty much all I've done lately is think about and plan my daughters' birthday parties, so there you have it.
I've already shared with you the details on Ada's Bakery Birthday Party, but I also had a joint birthday party for Ada and Ellie the next day with our family and a few old friends.  No theme here, just a lot of munchie lunch foods, catching up, and a spectacular layer cake I'll share with you on Friday.
For the meal, I served big-pigs in a blanket (full-sized hot dogs inside crescent rolls), the arancini I showed you last week, a pumpkin soup I'll share next week, a mixed greens salad with apples and marcona almonds, and these little fried meatball nuggets today.  They might be the best meatballs I've ever had.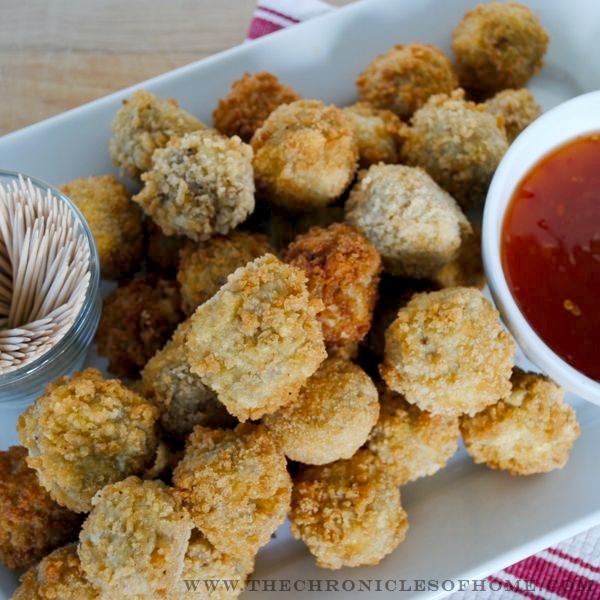 They wouldn't do so well atop your next plate of spaghetti – these are definitely of the cocktail meatball variety.  But they are extremely flavorful and the crispy outside with a soft juicy inside is fantastic.  They take a little time to put together and fry but the great news is they can be done completely ahead of time.  I made them a week before the party, fried them, then froze them until right before we were going to eat them, at which point I put them on a baking sheet and warmed them in the oven.
I'll link you directly to the recipe I used, which has all the details you'll need to make these yourself for your next cocktail party, but there are a few things I changed.
I omitted the fennel (I don't like the taste of dried fennel) and crushed red pepper (didn't want them too spicy)
I didn't wrap them in fresh sage leaves before breading (seemed like an unnecessary step)
I served them with sweet chili sauce instead of the suggested marinara
There wasn't a single meatball left and I saw kids and adults both gobbling them up.  So if you're looking for a crowd-pleasing, make-ahead appetizer for your next holiday or cocktail party, look no further than right here.