You know how I've been talking about reupholstering my couch for ages now? Well, this weekend I finally took the leap!
Scott took our girls up to New Hampshire for the weekend to visit his parents so I had the whole weekend – two entire days – all to myself. I spent Saturday working on another project but yesterday worked on the sofa for eight straight hours with only one small break for a bowl of cereal around 1 p.m.
I have blisters and scratches all over my hands but got the entire thing stripped of dark brown leather and got the frame almost completely reupholstered in the new fabric, an antique ivory velvet. I added antique brass nailheads on the front of the arms.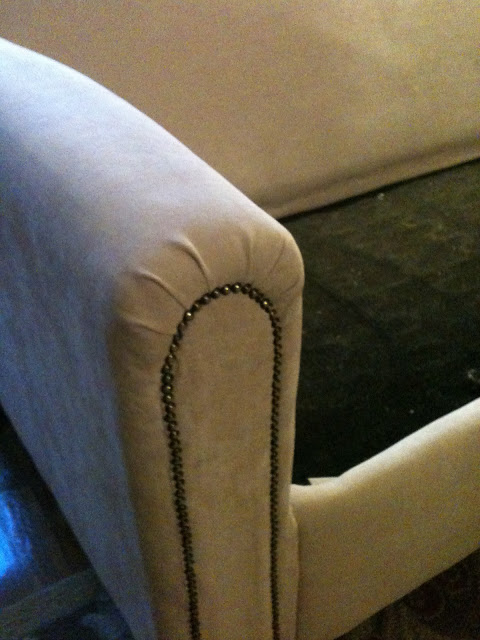 I LOVE it. Every moment spent, blister, scratch, and sore muscle has been 100% worth it. I'm so excited to share the new sofa with you when I finish!
Next up is the daunting sewing task of three box cushions with welting and zippers and three back pillows with welting and zippers as well. So, if you need me this week, I'll be at the sewing machine :)