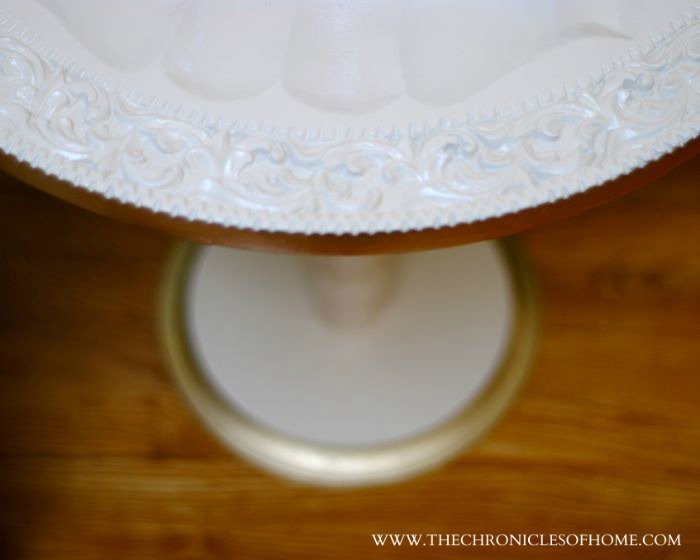 I've been up to my usual shuffling of furniture around the house and recently took this little pedestal table (which I made last summer, details HERE) from our screened porch, and gave it a little update and a new home.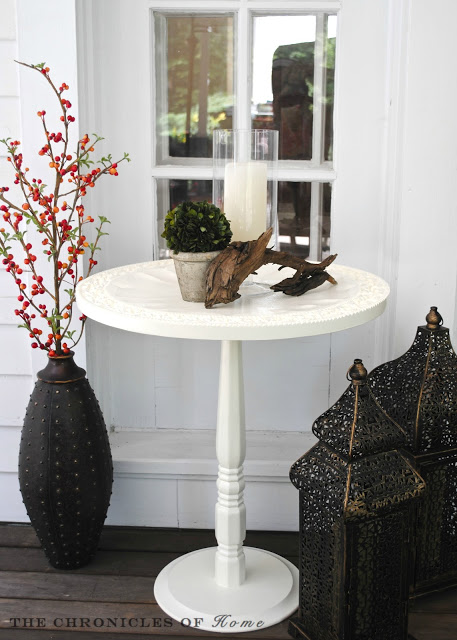 For this simple update, I used my favorite gold spray paint, Rustoleum Metallic Gold, and gave the edge of the top and the lip on the bottom of the table some gilding.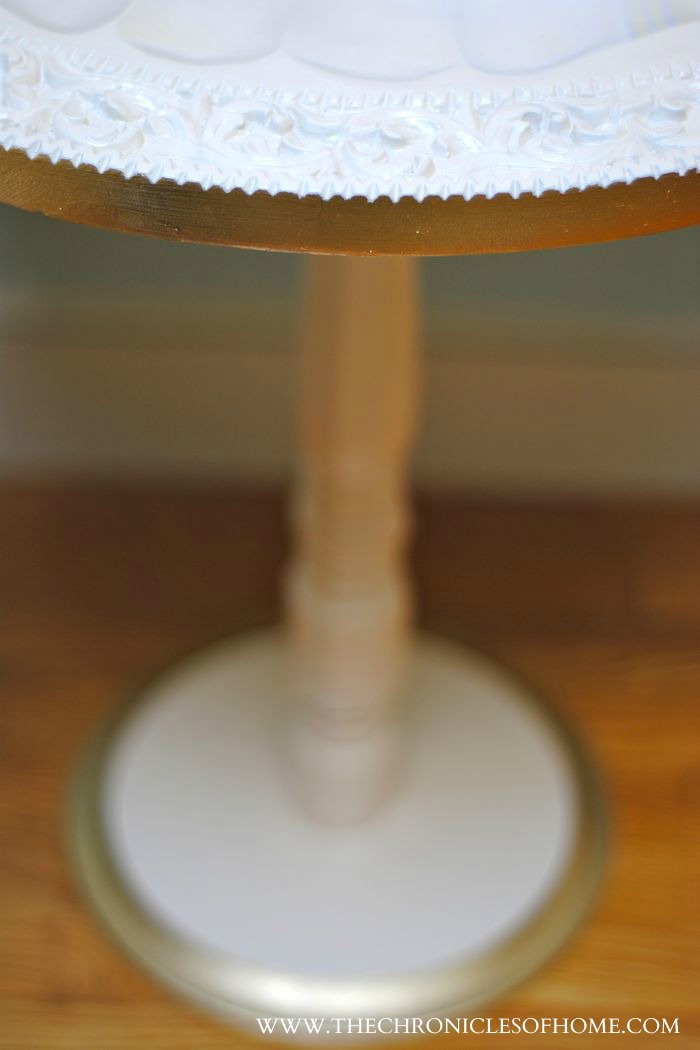 When it had dried completely, I used Frog Tape to tape over the gold and gave the rest of the table a couple coats of a creamy ivory spray paint in a gloss finish.
Quick and easy update and it's the perfect size for the space next to the rocking chair in Ellie's room.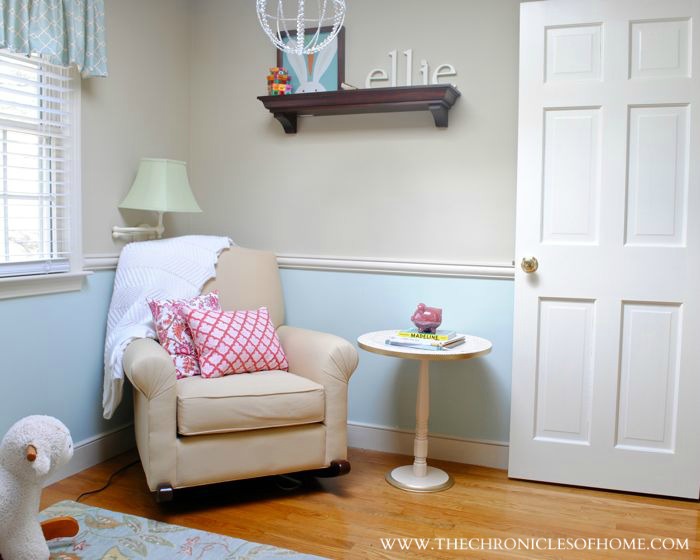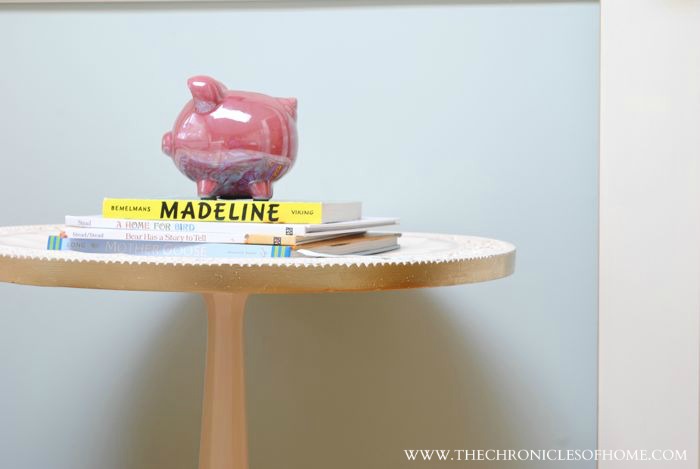 I still adore the carved detail on the top of the table and think it's perfectly at home in a little girl's room.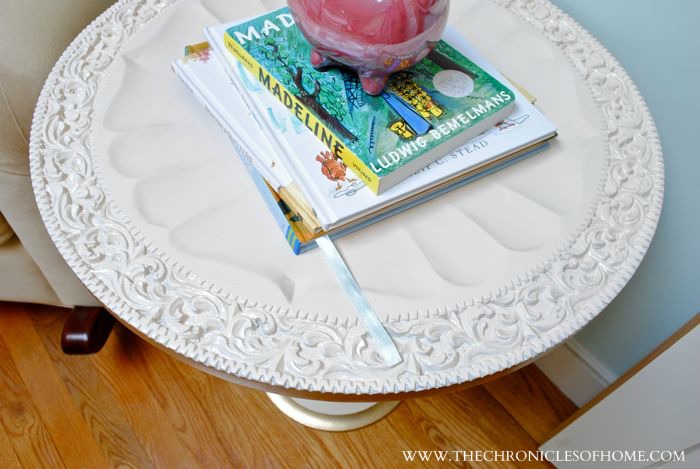 The weather has been gorgeous here the last couple weeks and I'm starting to get the screened porch cleaned and ready for summer use. Stay tuned for some small updates, including what's replaced this little table out there!