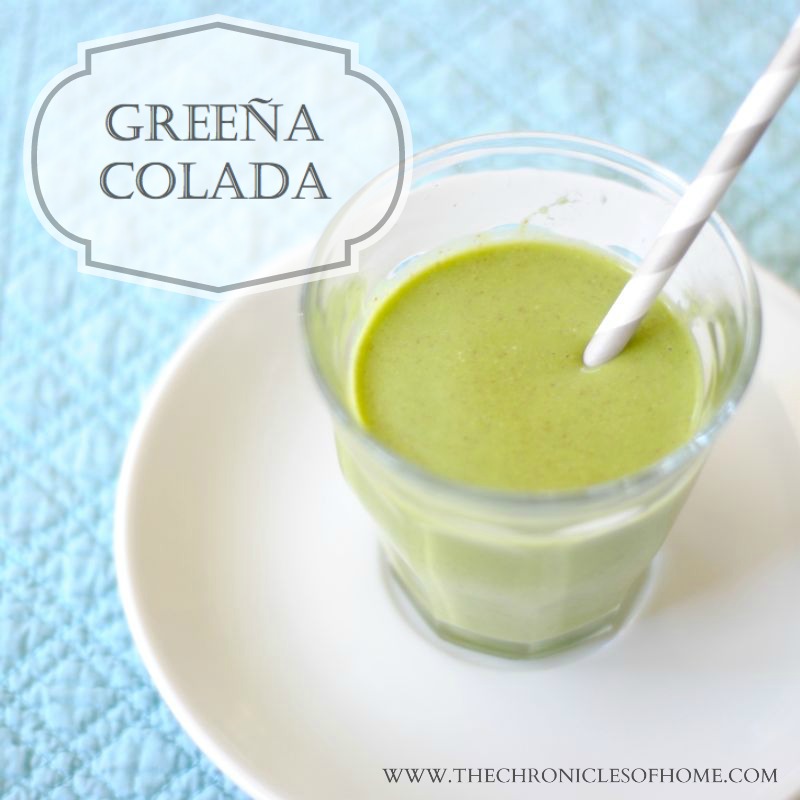 Smoothies are regulars around here for breakfast, with lunch, or as an afternoon snack.  Scott and I were thrilled when my parents gave us a Vitamix for Christmas this past year and it seems I can throw just about anything in there and it comes out velvety smooth.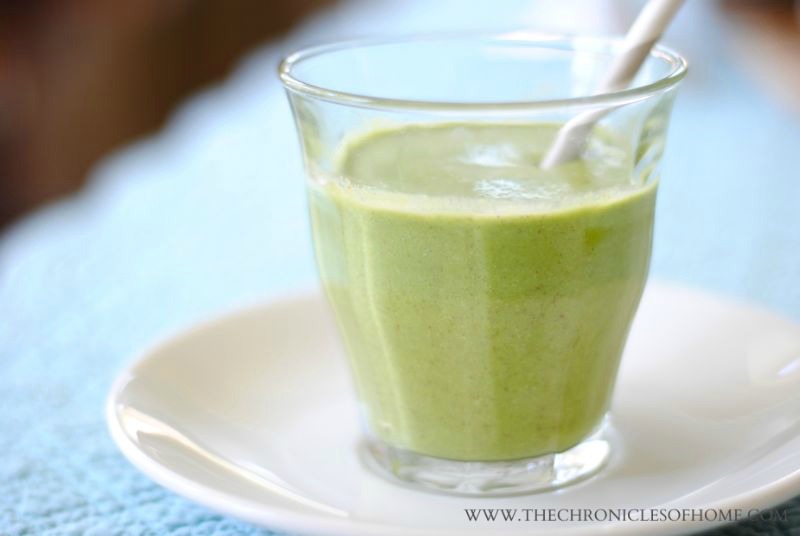 I've become a big fan of throwing extra veggies in, not so much because we don't all like eating vegetables, but it's just a really easy way to work a few extra veggies into our diet.  I've found I really like carrots with berry smoothies and spinach with smoothies that have some pineapple and/or banana.
The flavor of this green smoothie reminds me so much of a piña colada, I just couldn't help the cheeky name.  It takes about 60 seconds to make, tastes delicious, and is super good for you.  Greeña colada, anyone?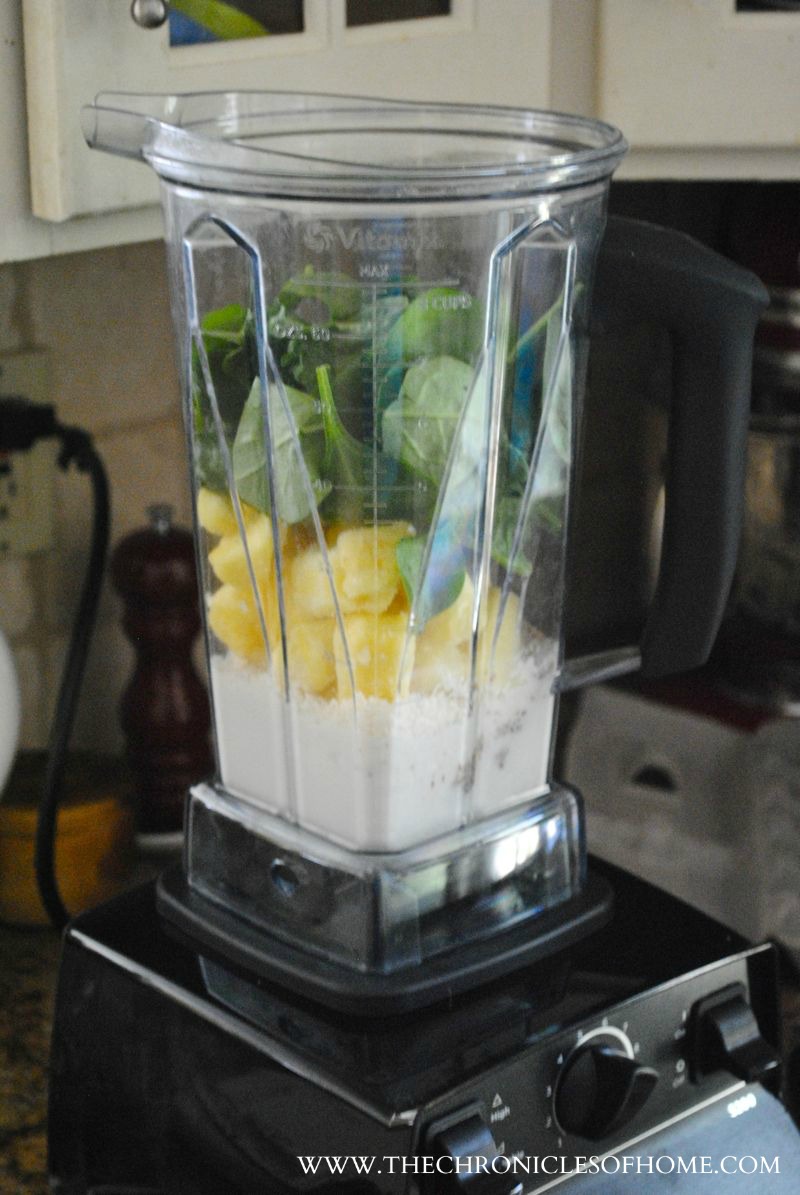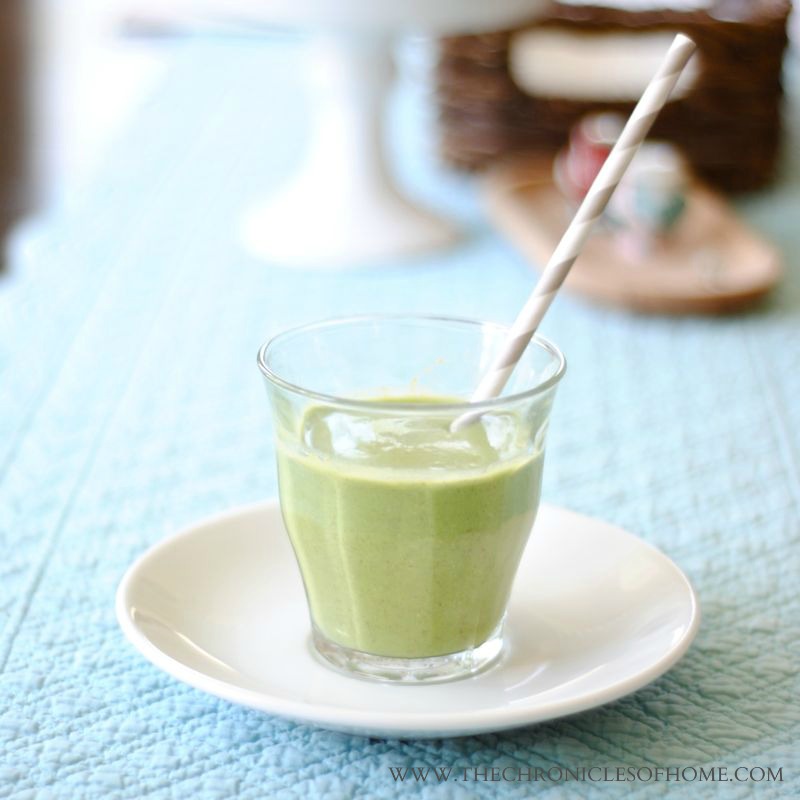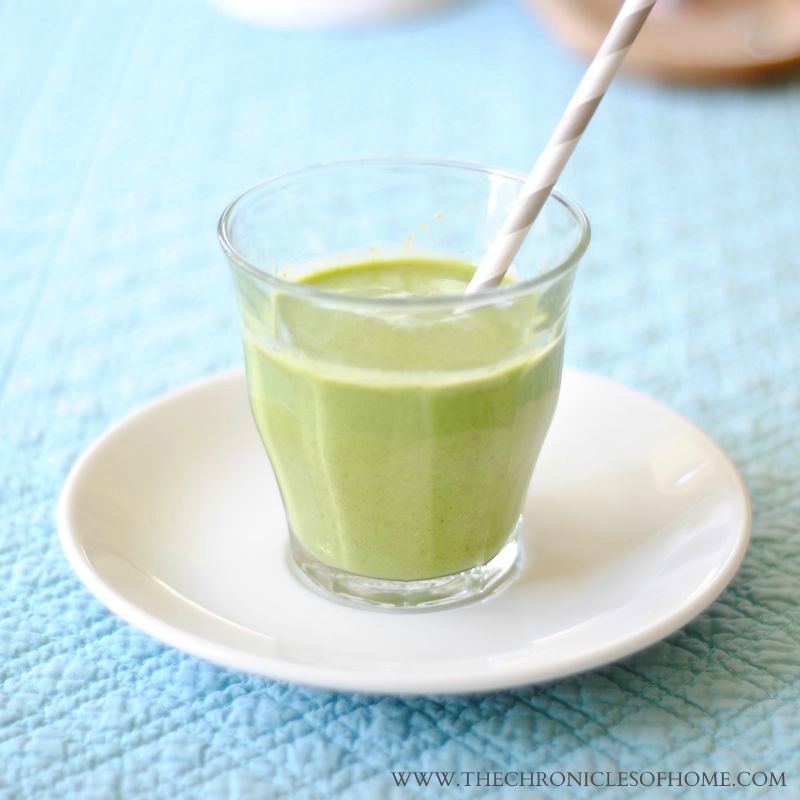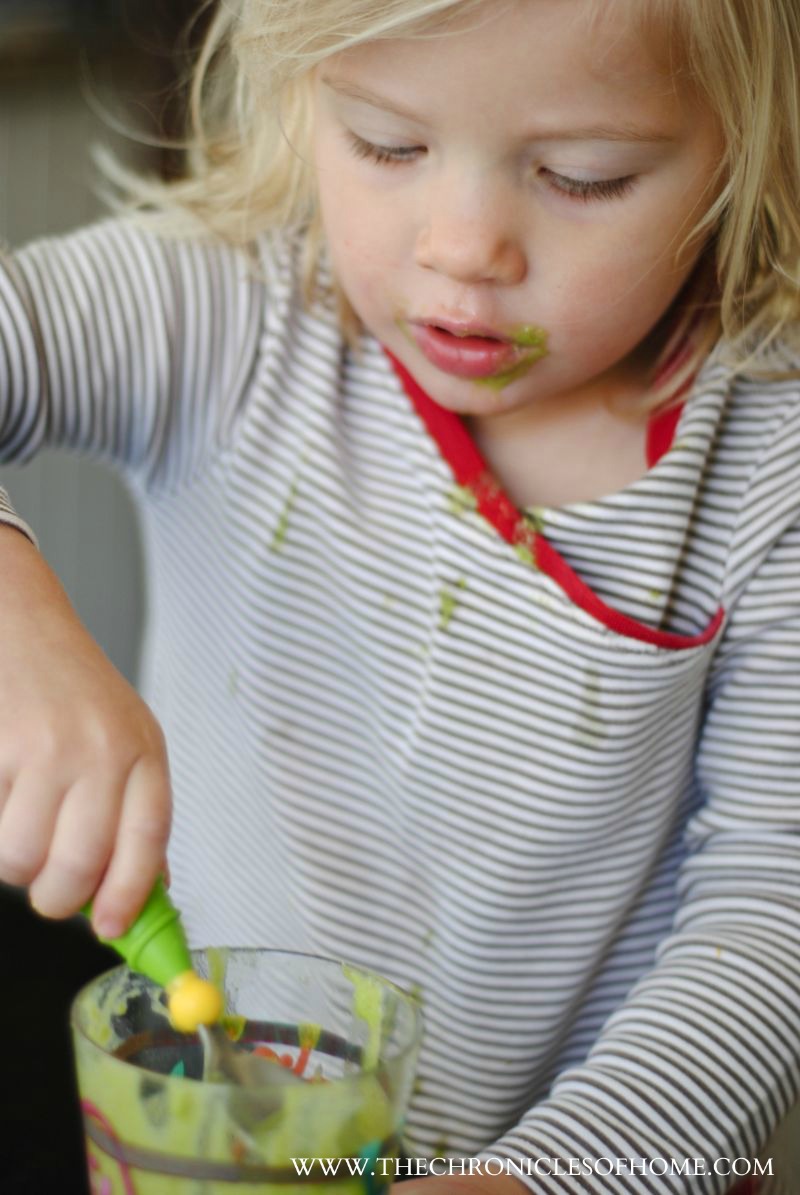 Greeña Colada – makes 4 smoothies
1 c. milk (I like unsweetened vanilla almond milk)
1 banana, peeled
1/4 c. flaxseed meal
1/4 c. unsweetened coconut
1 c. frozen pineapple chunks
large handful spinach leaves
Put all ingredients in a blender and blend on high speed until very smooth (about 30 seconds in a Vitamix).
Divide among four glasses and enjoy!