What can I say about these mini s'mores cups?  You simply MUST make them.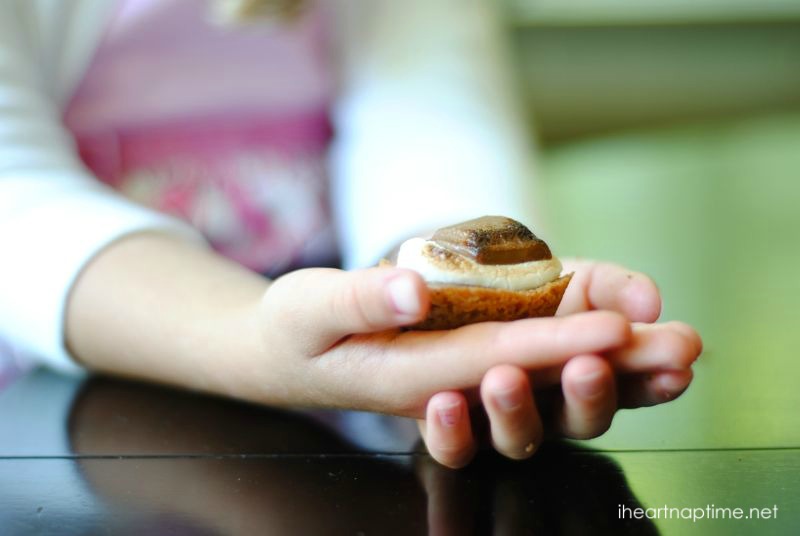 They wind up tasting kind of caramel-y but still like old fashioned s'mores.  And they're kinda fancy so you can make them for a summer dinner party.  And, believe me, people will be gobbling them up and begging you for the recipe.
This exact thing happened when the girl who gave me the recipe brought them to a potluck party recently.  There was a full-on manhunt to track down the maker.
Head on over to I Heart Naptime for more details and the recipe!