I know…shocker, right?  Me, pairing salty and sweet?  Such a novel, genius, dessert-shattering idea!
Hopefully you don't feel like I've done the salted sweets to death here because I'm back with another.  I, probably obviously, just can't get enough.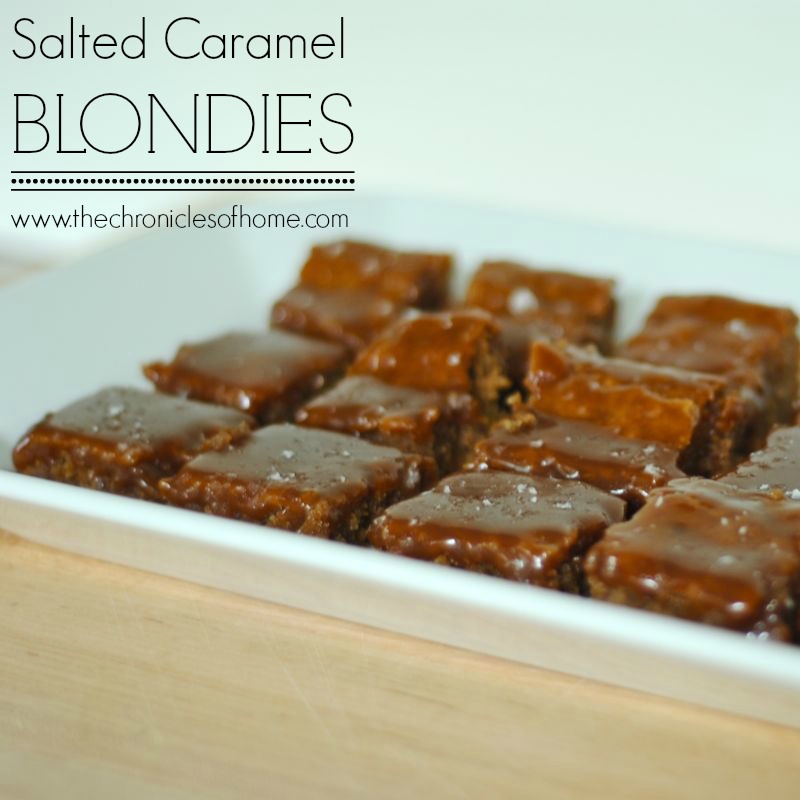 The brown butter in these blondies gives them a nutty flavor that plain old butter just doesn't have.  Blondies are incredibly moist on their own but with the caramel layer on top they're sort of outrageously moist and chewy.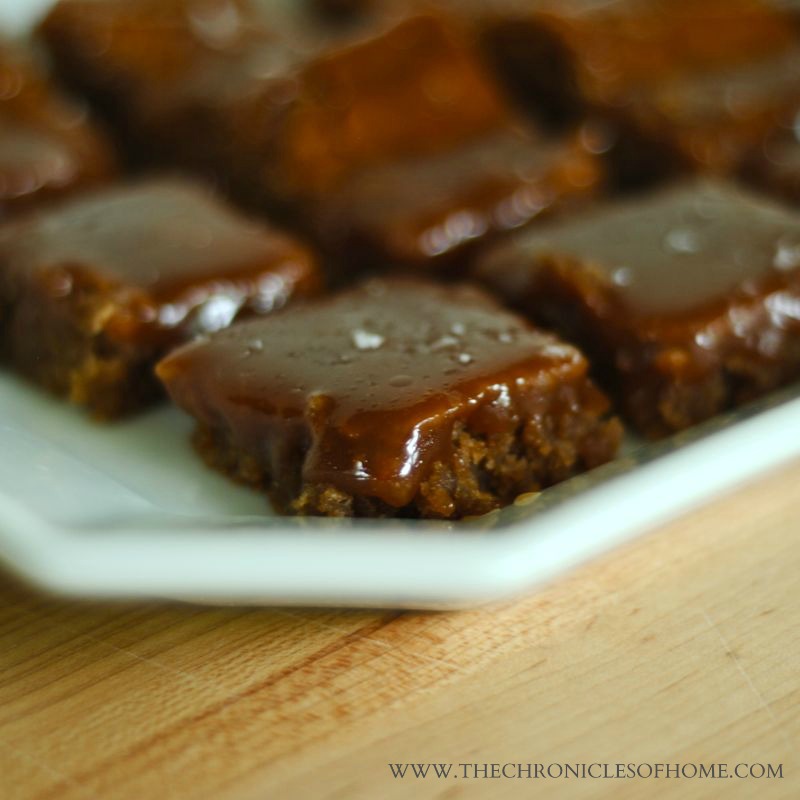 The texture of these blondies hits somewhere between a cake and cookie for me.  They're more dense than cake but still have some of that cakey crumbliness to them.
And the sprinkle of sea salt.  I've said it before, but it adds the perfect little hint of sparkle and you get just a twinge of salty flavor in each bite.  It's just divine set against the the rich sweetness of the blondies and caramel.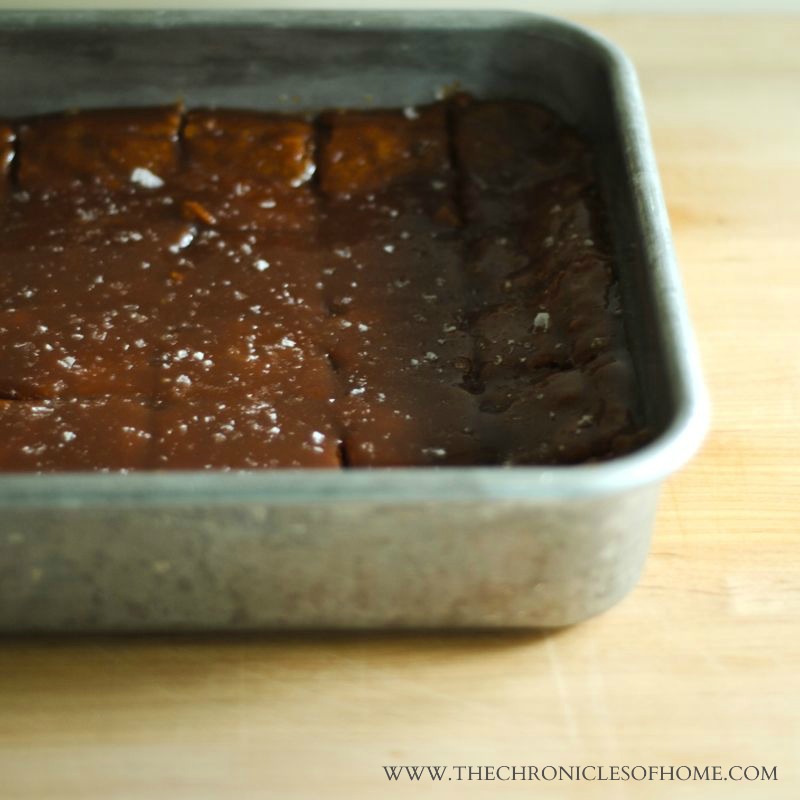 But don't just take my word for it.  Get some butter browning and you'll be oohing and ahhing in no time!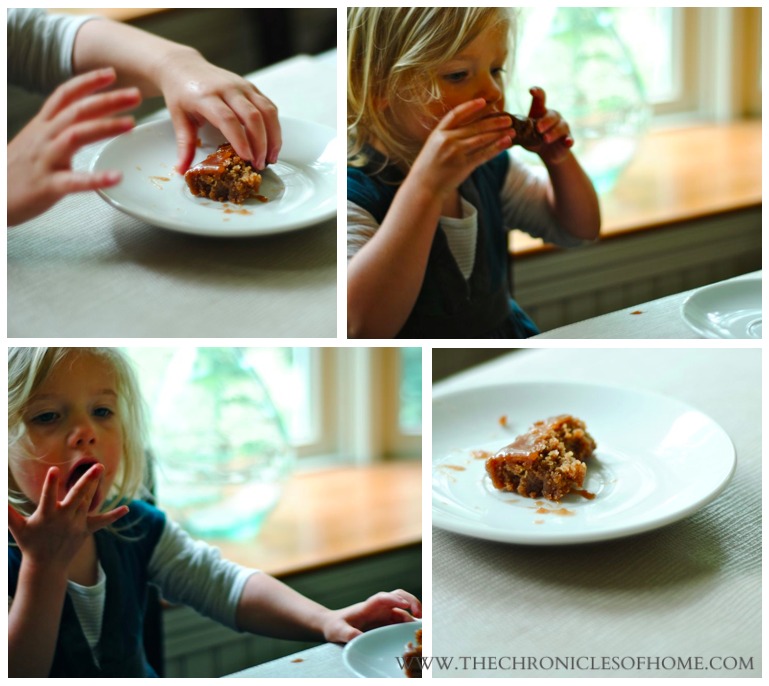 p.s. These are eye-rollingly, mouth-wateringly fantastic with a side of coffee ice cream.
You might also like:
Salted Caramel Brown Butter Blondies
Ingredients
Blondies
1/3 c. butter
3/4 c. flour
1/2 tsp. baking powder
1/4 tsp. salt
1/2 c. brown sugar
1/4 c. granulated sugar
1 egg
1 tsp. vanilla
Caramel
3/4 c. sugar
1/4 c. water
1/3 c. heavy cream
2 tbsp. unsalted butter
1 tsp. lemon juice
1/4 tsp. salt
Flaked sea salt, like Maldon
Preheat oven to 350º.
Cook butter in a frying pan over medium high heat until it turns a golden color.  There will be small browned bits on the bottom – this is fine.  Remove from heat and cool slightly.
Combine flour, baking powder, and salt in a small bowl.  In another bowl, whisk browned butter, brown sugar, and white sugar to blend.  Add egg and vanilla and whisk until all are incorporated.  Stir in flour mixture until the batter is relatively smooth.  Spoon into a greased 9×13 cake pan (I use an organic vegetable shortening for greasing).
Bake about 50 minutes, until a toothpick inserted into the center comes out clean.
Cool in the pan on a rack.
Meanwhile, make the caramel topping by stirring sugar and water in a medium saucepan over medium heat until the sugar dissolves.  Increase the heat to medium-high and boil without stirring until the syrup is a medium amber color.  Once you see the syrup starting to color do not walk away.  It goes from lightly gold to black and burned faster than you'd think possible!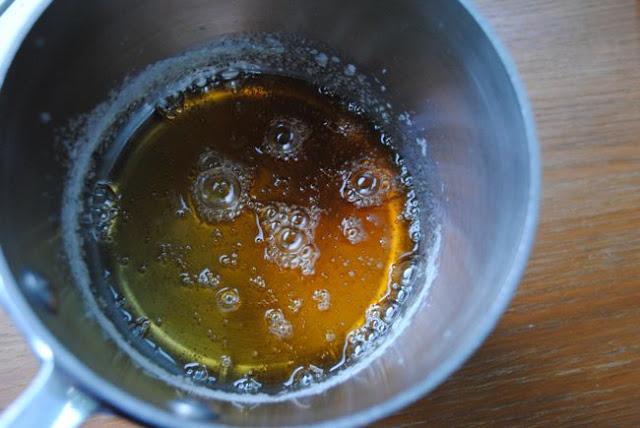 Add cream (mixture will bubble vigorously).  Reduce heat to medium and whisk until any sugar bits dissolve.  Add butter, lemon juice, and salt  and whisk until the butter melts.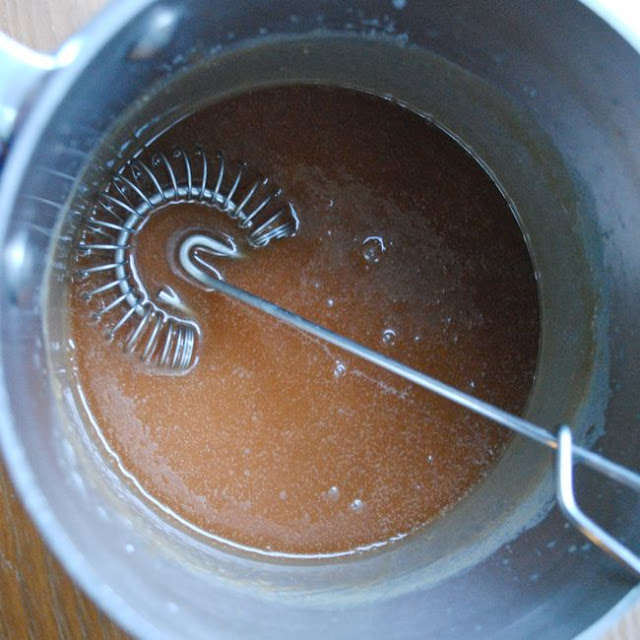 Pour the caramel over the blondies and let sit about 20 minutes, then tilt the pan so any caramel that has pooled in the center is redistributed across the surface of the blondies.  Let sit again and repeat a few more times until the caramel has pretty well set.  Sprinkle with some flaked sea salt and let sit at room temperature or in the fridge until ready to serve.
Cut into squares and serve plain or with ice cream (my favorite flavor with these is coffee ice cream!).
Click here for a printable recipe.