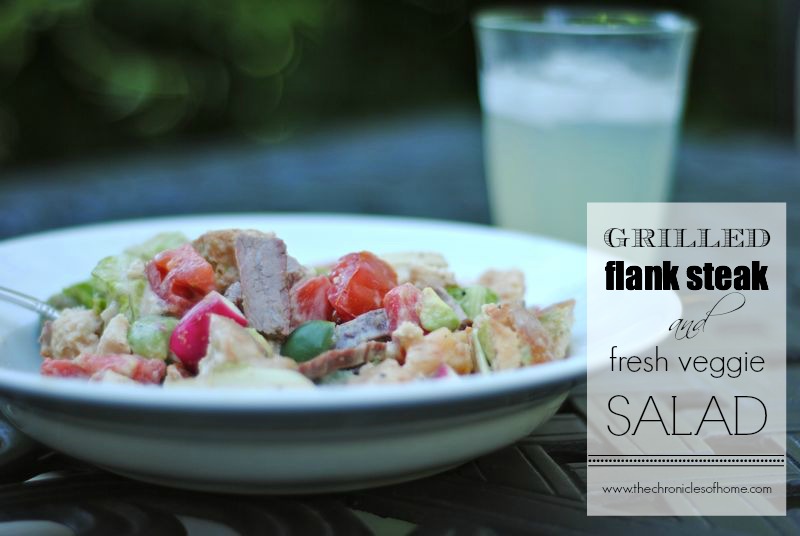 There is absolutely no question that summer eating is my favorite kind of eating.  I love all the fresh, local fruits and vegetables and simple cooking that really highlights the pure flavors of ingredients.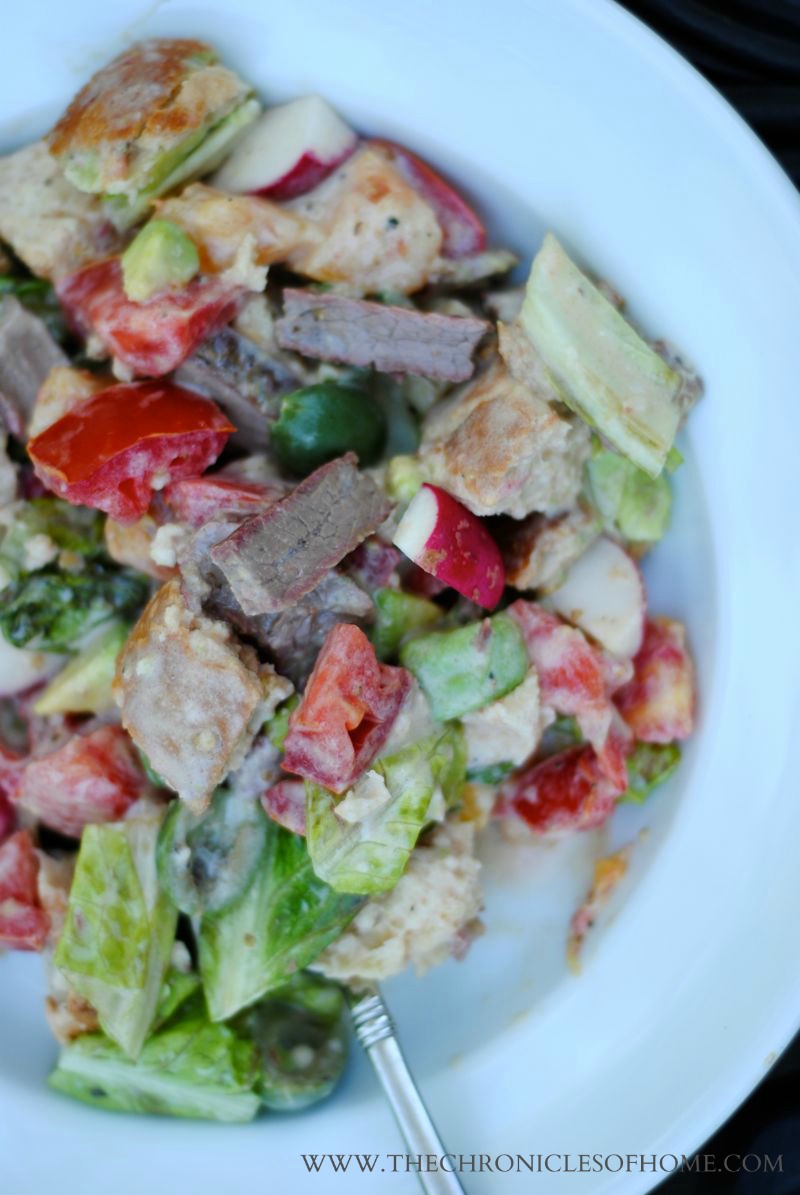 This salad goes together so quickly and requires only a hot grill, one pan, and some chopping to get it to the table.  You can bet I'll be making this again while the tomatoes are at their juiciest and tender, farmers' market lettuce is all around.  Simple and delicious.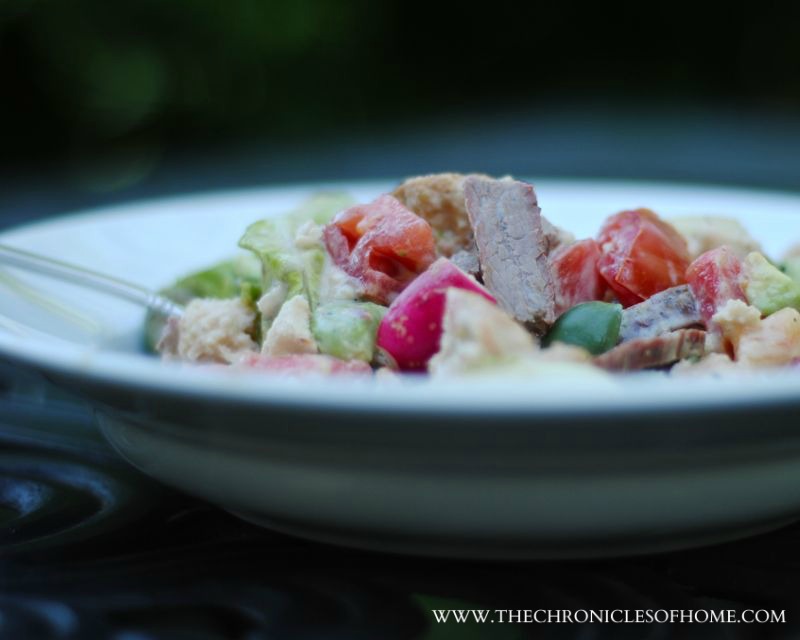 Grilled Flank Steak and Fresh Vegetable Salad – makes 4 entrée salads
small baguette, or 1/2 a regular baguette, cut into 1″ cubes
1/2 c. olive oil
1 lb. flank steak
head of farmers' market, romaine, or butter lettuce, torn into bite-sized pieces
2 heirloom tomatoes, chopped
2 avocados, peeled, seeded, and chopped
6 radishes, scrubbed and quartered
1 c. castelvetrano olives, halved (or your favorite green olives)
1/2 c. Greek yogurt
1/2 c. buttermilk
1 small clove garlic, minced
2 tbsp. fresh lemon juice
Heat olive oil over medium heat.  Add bread cubes and fry, tossing occasionally, until bread is golden.  Remove from heat.Meanwhile, preheat grill.  Season steak generously with salt and pepper.  Lower heat to medium and cook steak about 5 minutes per side, until medium rare.  Remove from grill and let rest 15 minutes.
Whisk yogurt, buttermilk, garlic, and lemon juice in a small bowl.  Season with salt and pepper.
Toss all ingredients in a large bowl with the dressing and serve immediately.
Click HERE for a printable recipe.