Thanks for all of the sweet comments about Ellie's new navy blue nightstand! I am, probably obviously, a big fan of the change.
If you follow me on Instagram, you already saw that I got Ellie's dresser repainted.
The color's a little off in this photo but I love the new shade of coral. Scott helped me carry the finished dresser into Ellie's room yesterday and that completes her room makeover! I'll take photos of the dresser and the whole room soon to share with you.
Today I'm showing you a little corner of her room where I gathered a few pictures I had and hung them gallery-wall style. These hang to the right of the new coral dresser.
I've had the bicycle and bunny prints since Ada was a baby and felt like they transitioned well into Ellie's "big girl" room.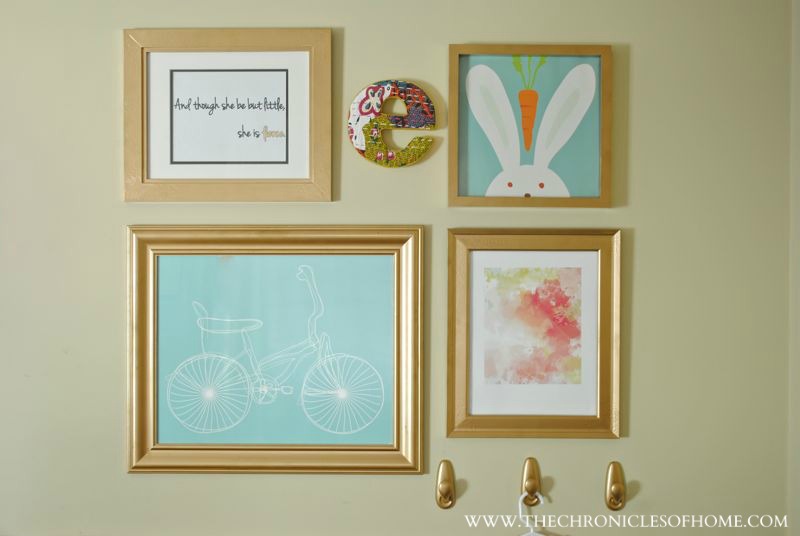 I recently purchased the abstract print from
Minted
. I loved the colors and ethereal feel instantly. I couldn't resist hanging my favorite little smocked baby dress of Ellie's underneath. I've always loved the dress and the colors are perfect in the room.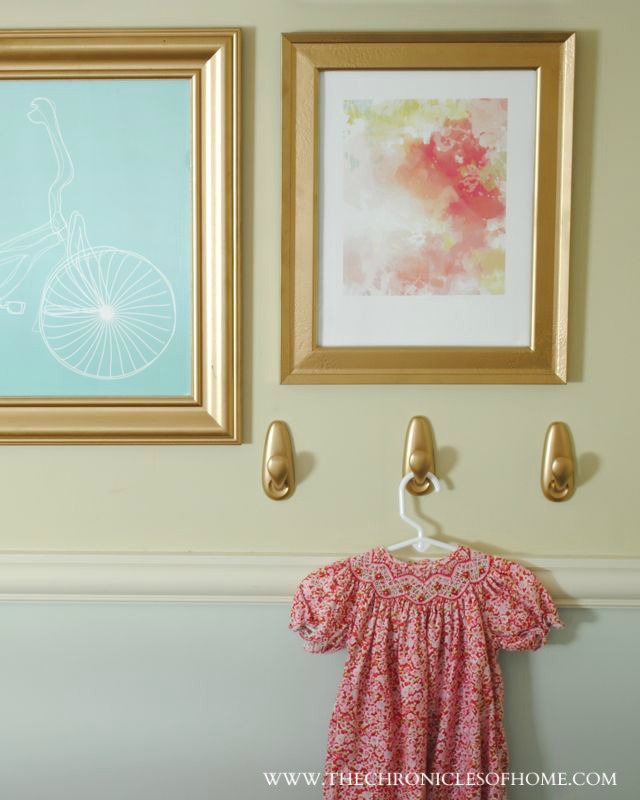 This quote from A Midsummer Night's Dream seems to be everywhere lately, but if ever there was a girl who fit the words, it's my Ellie! I printed it in greyscale then went over the text with a black Sharpie (I wanted to connect the letters a bit more than the original font) and used a Gold Leafing Pen (Krylon) to write the word "fierce."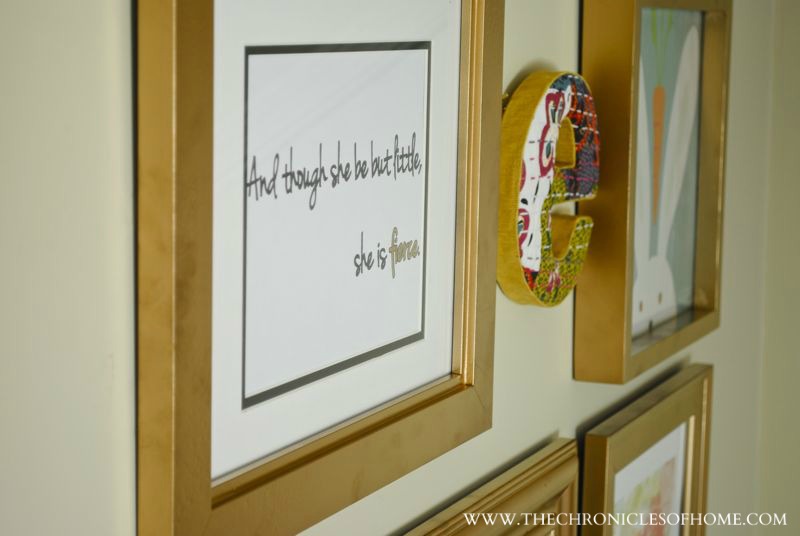 But guess what? I loved the gold frames when I hung everything, and then I got Ellie's mirror in the room (also gold) and it was gold OVERLOAD. Who knew I had a threshold for gold? So…as much as I like the bling-y gallery wall, these frames will be getting the black treatment by the time you see them next.
Stay tuned for the full reveal, coming soon!
The winner of the Color Glide Pro four-pack is…Kathy Benton! Congratulations, Kathy! I've sent you an e-mail :)