I'm not a big cold cereal eater.  But granola?  I love granola.  Especially the healthy, homemade kind :)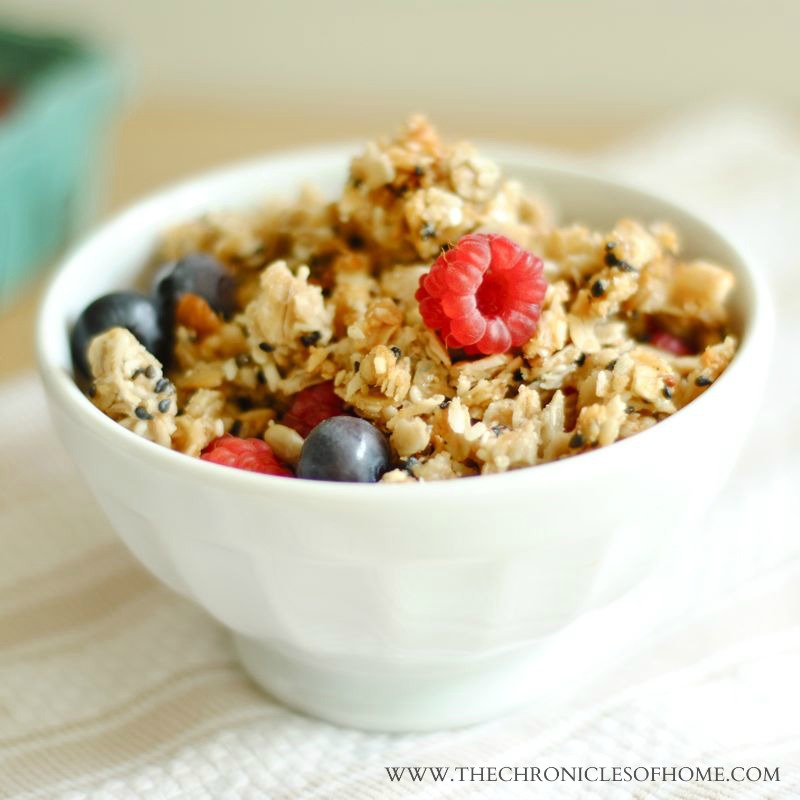 Crunchy, chewy, complex, almost buttery – there's nothing I don't love about it.
My mother-in-law has been making a granola she calls "summer cereal" since my husband and his brother were boys and I finally wrote down the recipe a few weeks ago.  Guess what?  It's super easy and makes a boatload, so for very little effort you can have containers full of granola just waiting to be gobbled up.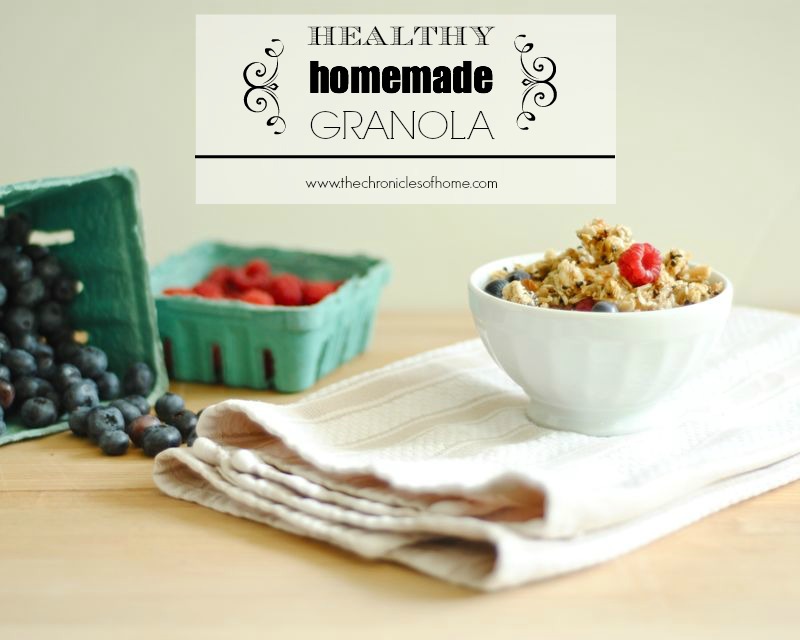 I adapted the ingredients a little from the original to add in some extra healthy seeds, and you should feel free to tweak the recipe to suit your tastes too.  Take the add-ins I list here as suggestions but use whatever nuts, dried fruit, and seeds you love.  Next time I make it I think I'll add some pecans and walnuts too and maybe some dried tart cherries.
One suggestion – if you do want to add dried fruit, it's better to stir that in after baking or the fruit gets a little scorched.
I love granola with yogurt and fresh fruit or a small bowl with some dried fruit and almond milk.  It's so tasty and satisfying, I really have to force myself to only eat one serving a day.  My family could easily blow through one of these batches in a couple of days if we didn't make ourselves stop.  It's that good.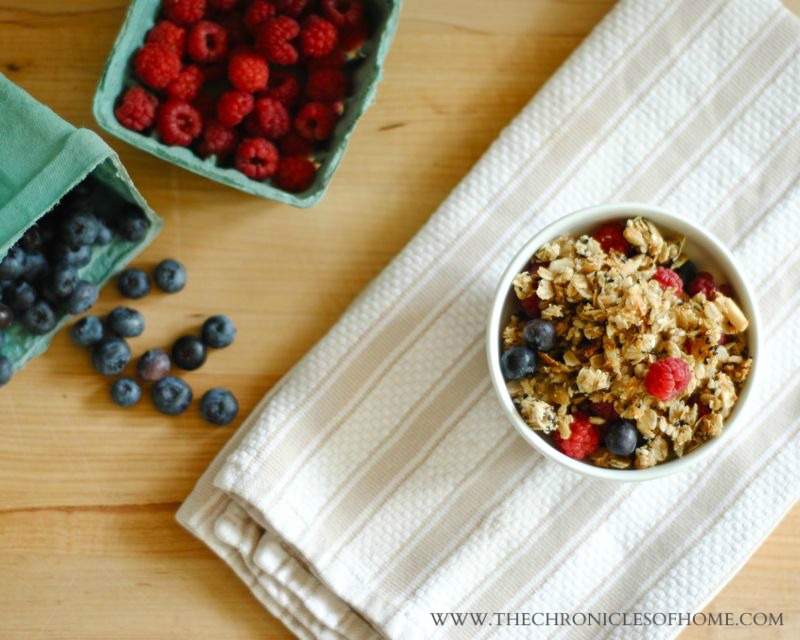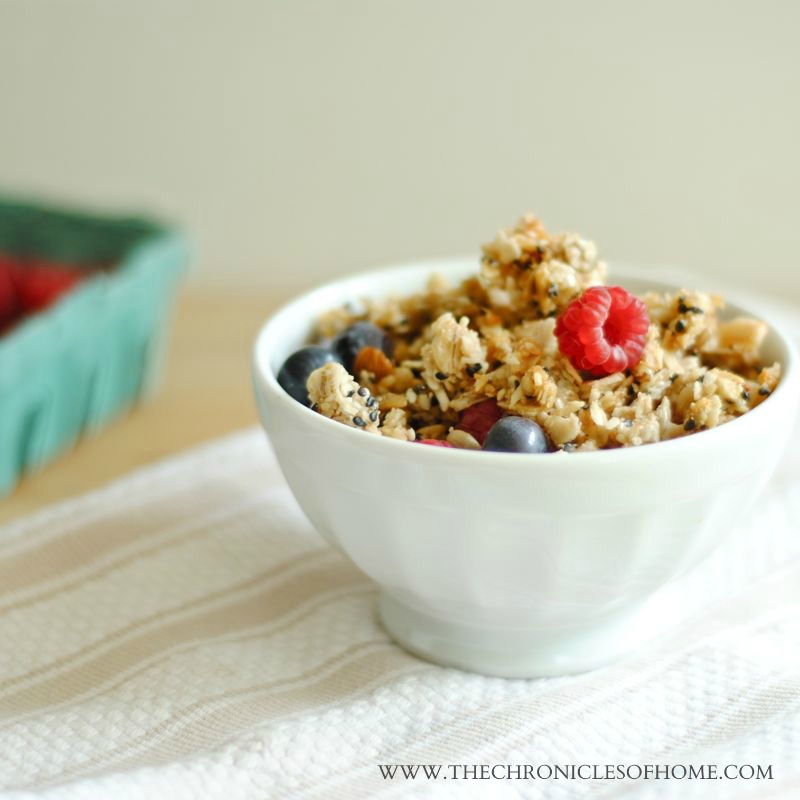 Healthy Homemade Granola
5 c. old fashioned oats
1/2 c. sunflower seeds
1/2 c. pumpkin seeds
1/2 c. white sesame seeds
1/2 c. black sesame seeds
1 c. wheat germ
1 c. shredded coconut
1c. sliced almonds
1 c. nonfat dried milk
1 c. vegetable oil (grapeseed, canola or safflower all work)
1 c. honey
Preheat oven to 300º.
Mix all ingredients in a large bowl.  Transfer to a rimmed baking sheet.
Bake 15 minutes, then stir and bake another 15 minutes.  Give a stir after removing from the oven, then let cool in the pan.  Store in airtight containers.
Click
HERE
for a printable recipe.