Movies like Disney's The Many Adventures of Winnie the Pooh can date me a little bit, when I say, "I grew up watching this movie." But I'm not trying to fool anyone…I'm 35 and it's a movie I clearly remember watching with my brother when we were kids.
There is something totally timeless about the characters, the storyline, and the messages, as evidenced by my two year old's total mesmerization while we watched it the other day.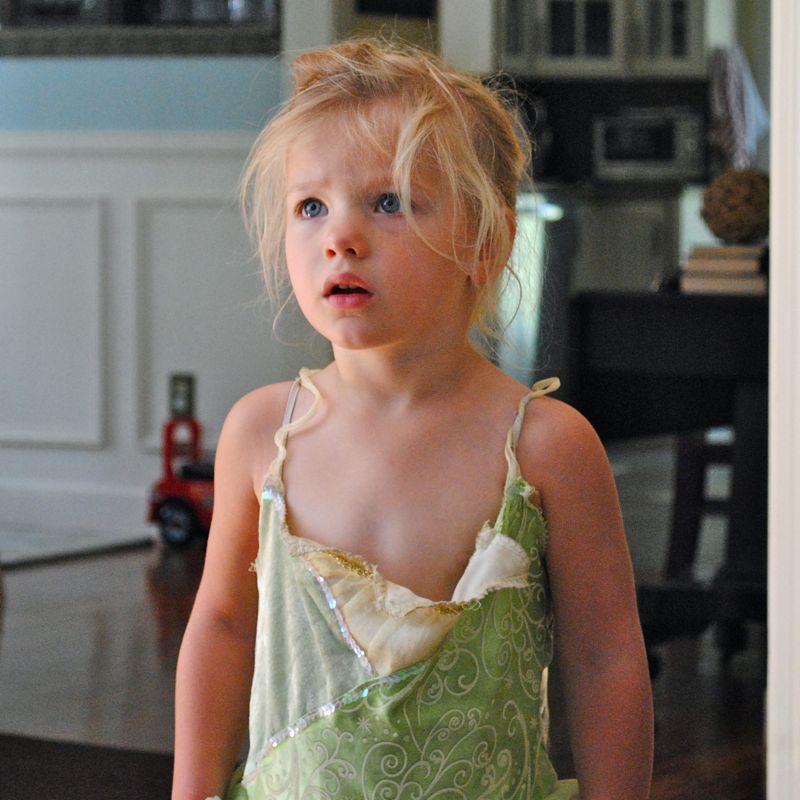 Wearing, of course, her favorite stained and tattered princess dress.
The animation is simple but no more so than other animated shows for children. And the underlying messages throughout the movie, centered around the importance of friendship, make for great talking points with kids about problem solving, patience, sacrifice, overcoming differences, working together, kindness, compassion, and admitting when you're wrong.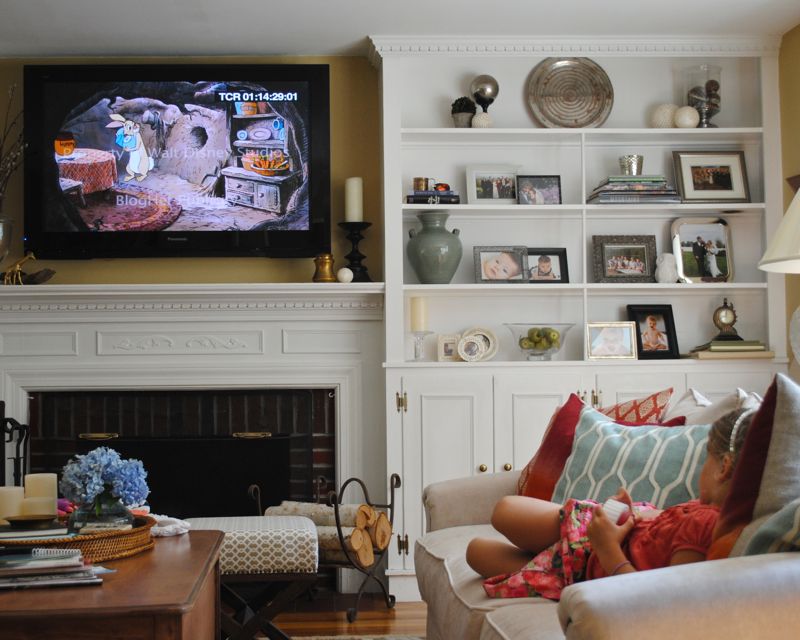 I think all of these are important skills and values for kids to master and keep with them throughout life. Figuring out how to problem solve, compromise, and overcome differences are important in childhood and in adulthood!
My girls are at an age where there is a lot of bickering. "I had it first! She's not sharing! I want it! She pushed me!" is pretty much the music of my days. And I try to find the teachable moments in there and use them to help my girls problem solve with each other…but there seem to be more and more times when I just can't say the same thing again or I don't have it in me to play referee for the 17th time that day, and you know what I do? I put them both in a room together and say, "You cannot come out of this room until you can play together and be kind." So far no blood has been shed.
But the more ways I can find to talk about the skills and values I want them to embrace in a way that they can relate to, the better! I love that The Many Adventures of Winnie the Pooh sets things up to say, for example, "Remember when Winnie the Pooh said Piglet could live with him after Piglet gave up his own house for Owl? That was being such a good friend. It's nice to try to help people when you see they're sad."
This parenting thing is full of magic, happiness, and highs so high sometimes I feel like my heart will burst with joy. I feel so lucky to have these two little girls in my life, but it is exhausting sometimes. So it was nice to just sit down and enjoy a sweet movie together, and realizing how many great messages are embedded in the movie was an added bonus.
Disney is about to release The Many Adventures of Winnie the Pooh, for the first time on Blu-ray Combo Pack and HD Digital, on August 27th. You can read more about it HERE or go to the Facebook page HERE. It is such a charming movie and I loved sharing the friendships, imagination, and adventure of the Hundred Acre Woods that I remember from my own childhood with my daughters.
Now, to enter for a chance to win a $50 Visa Gift Card and a Winnie The Pooh Blu-ray Combo Pack, share with us the importance of friendship, imagination and adventure in your child's life…
Rules:
No duplicate comments.
You may receive (2) total entries by selecting from the following entry methods:
a) Leave a comment in response to the sweepstakes prompt on this post
"b) Tweet (public message) about this promotion; including exactly the
following unique term in your tweet message: ""#SweepstakesEntry""; and leave the URL to that tweet in a comment on this post"
c) Blog about this promotion, including a disclosure that you are receiving a sweepstakes entry in exchange for writing the blog post, and leave the URL to that post in a comment on this post
d) For those with no Twitter or blog, read the official rules to learn about an alternate form of entry.
This giveaway is open to US Residents age 18 or older. Winners will be selected via random draw, and will be notified by e-mail. You have 72 hours to get back to me, otherwise a new winner will be selected.
The Official Rules are available here.
This sweepstakes runs from 8/1/2013 – 9/3/2013
Be sure to visit the Winnie The Pooh brand page on BlogHer.com where you can read other bloggers' reviews and find more chances to win!