I think a lot of you may have guessed last week when I said I was sitting on some news that we'd accepted an offer on our house…and if you did guess that, then you were right :)
We got a great offer six days after we listed and after a little back and forth negotiations, we signed the papers and moved forward with the inspection.
And around there things started to go a little south.
Our buyers are first-time homeowners and seemed totally freaked that there was anything at all deteriorated in the house. There aren't any major issues but there is some chimney deterioration, the furnace is getting kind of old, stuff like that. This all made perfect sense to us – the house is, after all, sixty years old – but our buyers came back with a list a page long of everything "wrong," a few things they wanted us to fix, and a request for a hefty price reduction.
This is also the point where Scott and I started reacting a touch differently to the back-and-forth. He was pretty level-headed about the whole thing, basically saying, "We'll try to work this out and if it doesn't work out we'll get another buyer, no big deal."
My reaction was more like, "What?!?! Why do they keep referring to deferred maintenance and preventing further deterioration?? It's not like we've been sitting around on our butts the past six years while the house went to hell! WHO DO THESE PEOPLE THINK THEY ARE?!?!"
All in a very shrieky, slightly hysterical manner.
Heading into last weekend it wasn't looking too good for the Purchase & Sale agreement getting signed but then…it all came together.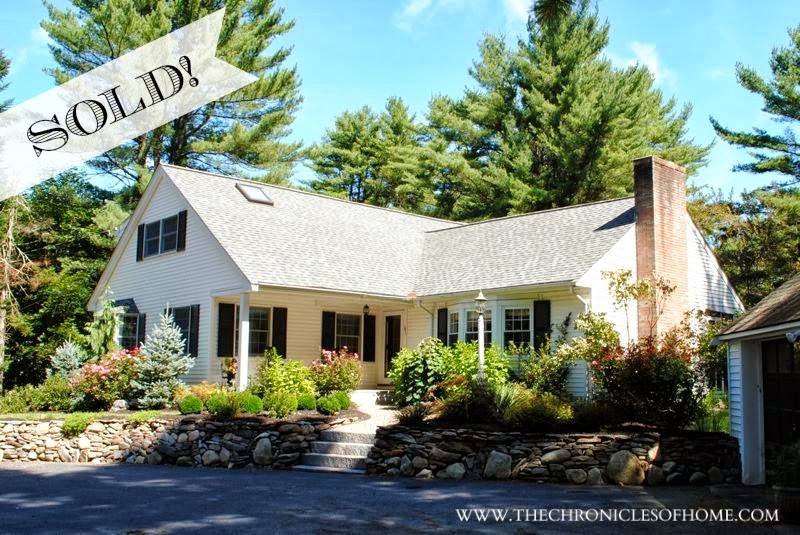 Scott is still talking me out of some residual surliness, but I was so relieved to get the P&S signed last night I barely cared anymore. I'm just feeling ready to move past all the drama and petty negotiations.
I know one thing for absolutely sure – I take things way too personally to ever pursue a career in real estate!
We're set to close mid-December but may be moving that up a bit depending on how some other things play out. There are some things brewing on the house-buying front, but I am feeling a little superstitious and don't want to share anything until it's a bit more concrete. But stay tuned – I reallyreallyreally hope I have some exciting news SOON!