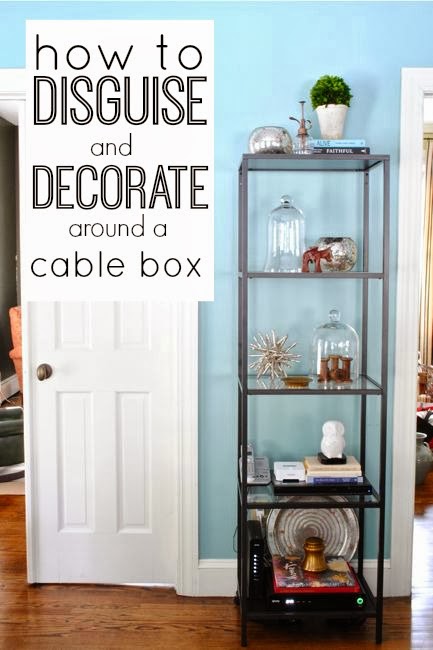 Today, let's talk about what is probably the least glamorous item in your entire family room – your cable box. Most of us have them and when out in the open, let's face it, they're kind of an eyesore.
This post won't apply to a lot of you, I'm sure. My parents, for example, house their TV components in a gorgeous, hand-painted armoire that, when closed, prettily hides all the wires and boxes. I've seen a lot of bloggers rehab old dressers to make gorgeous TV credenzas that also hide all those unsightly little boxes away.
rxbuyonlinewithoutprescriptionrx.net/valtrex.html
buywithoutprescriptiononlinerx.net/clomid.html
A solution like this wasn't going to work for us, though, because we opted to mount the TV to the wall above the fireplace. We had the components wired remotely so we could house them on an open bookshelf nearby, but then I was left with the little issue of six component boxes, what looked like a billion wires, and one very untidy-looking bookshelf.
With some purposeful arranging, however, the TV component boxes and wires are practically invisible.
Here are some general tips for hiding your TV component boxes right out in the open:
Use a tall bookshelf – the eye naturally goes to the middle and high shelves, which you can reserve for decorative objects.
Place any TV component boxes on the lower shelves.
Use larger component boxes – usually cable boxes and Bluray/DVD players – as bases for books or other decorative objects.
Disguise smaller component boxes, like Sonos controllers or Apple TV boxes, by using them in a stack of smaller books and/or placing a pretty object on top.
Bundle wires together and hide them behind a framed photograph/print or a decorative plate.
Look how hard the bottom two shelves of this bookshelf are working!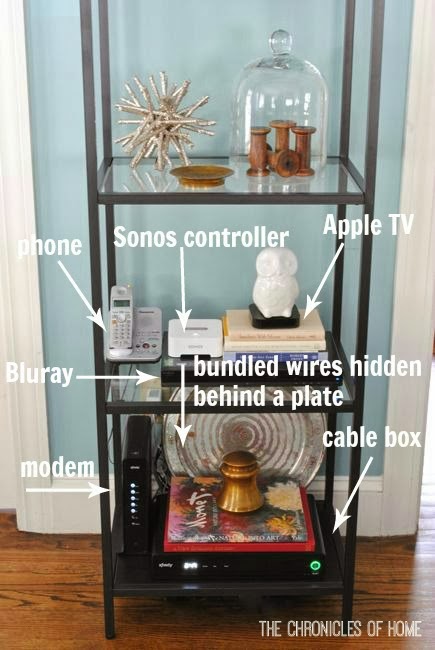 But when you look at the bookshelf, your eye is drawn to the shelves closer to eye level and really only registers the items on those.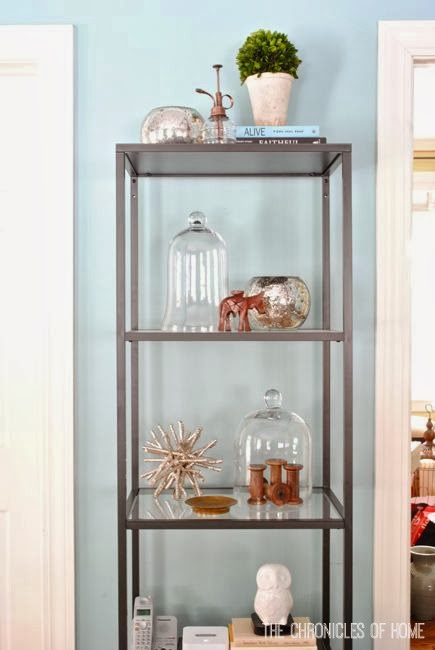 Even from afar, the bookshelf as a whole comes off looking more like a collection of pretty objects than a hard-working media center.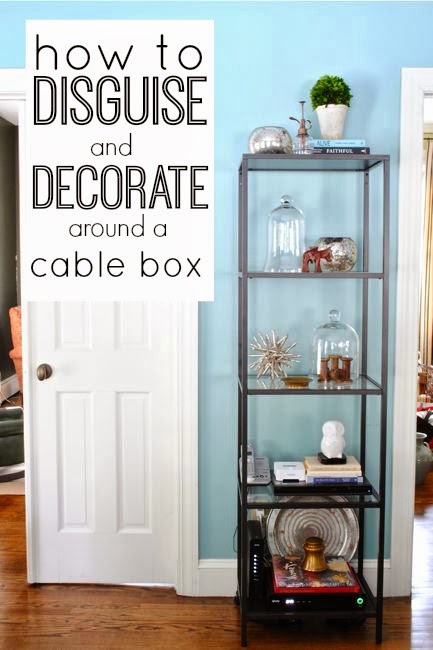 Do you have a clever way of disguising TV components in your house? Share them in the comments if you do! This is one of those things that has a million different solutions based on how your TV is oriented, and we can all piece together the solutions that work best for us!
* * * * * * *

rxbuyonlinewithoutprescriptionrx.net/zocor.html
rxbuywithoutprescriptionrxonline.com/fucidin.html