I made this peach, parmesan, and prosciutto salad for dinner one night last week while my parents were in town visiting and it was 
amazing
.  Just total summer perfection.  We also had 
my favorite steak tips
 alongside, though I subbed honey for the maple syrup.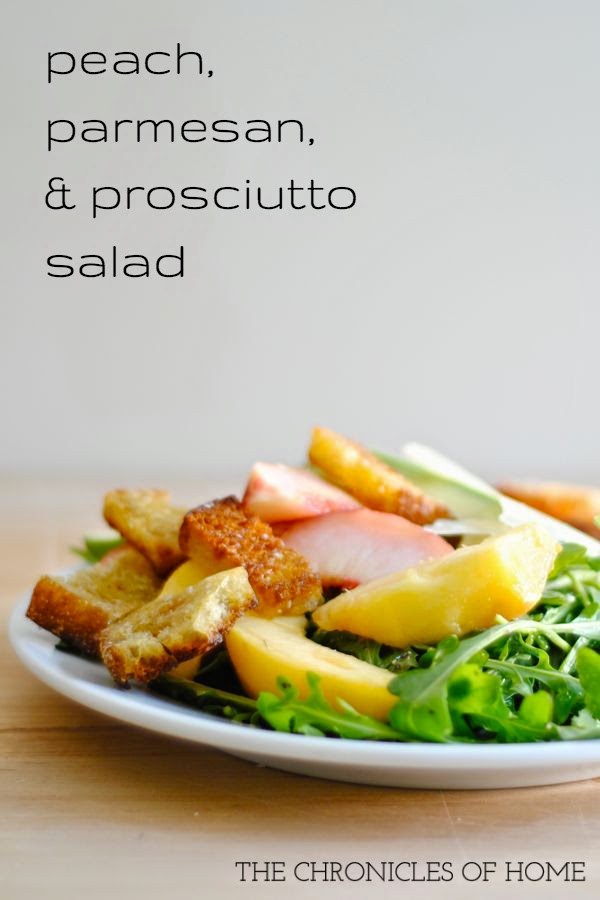 Honestly, I could eat fresh, summer peaches for every meal and snacks in between, so working them into a salad was a natural move for me.  I'm just trying to get as many in as I can before they vanish for another year!
I have to talk to you about my absolute favorite salad addition lately, too – fresh croutons.  I've found that if you use fresh bread – not the typical day old – to make croutons, they come out crispy on the outside and chewy inside and with a generous dousing of extra virgin olive oil and salt…just…oh my gosh…I could eat the panful all by themselves.  I like using a dense fresh bread, like a baguette or ciabatta, to make them.
It is very hard to hold myself back from gobbling them all up before they hit the salad.
My mom and dad spent the weekend in Maine with friends and then came back to spend Sunday night with us and my dad was still thinking about this salad.  So was I, and you can bet this has made it into my permanent summer rotation while the peaches are sweet and juicy and the long, hot days call for a quick and refreshing meal.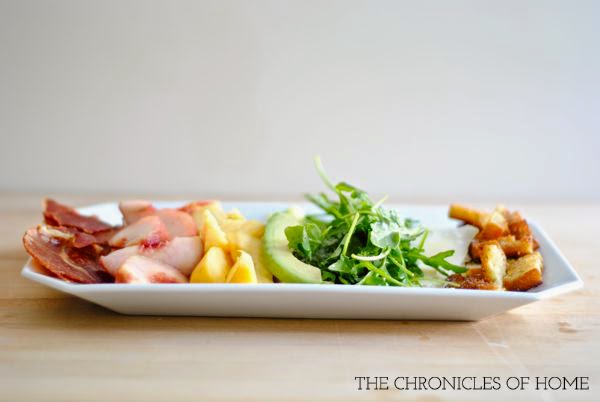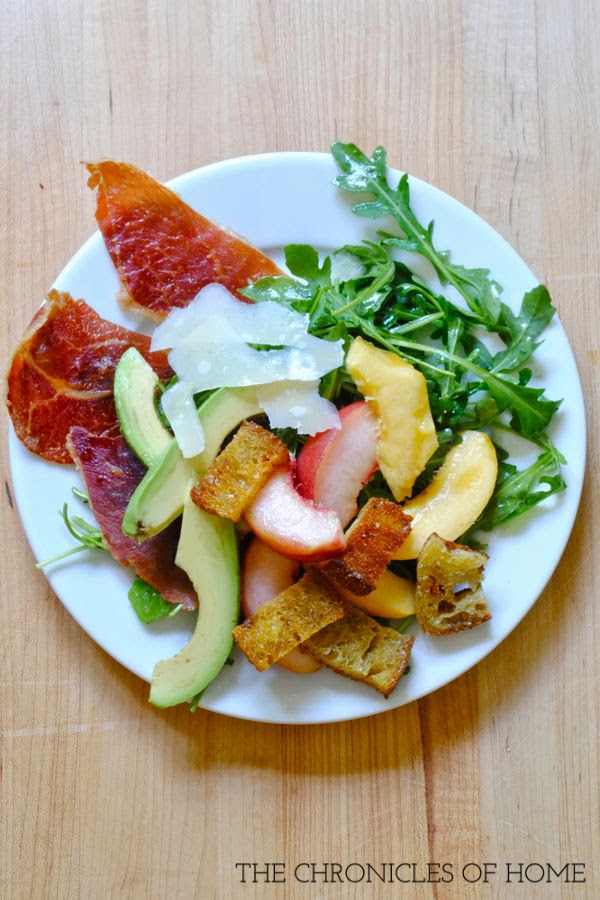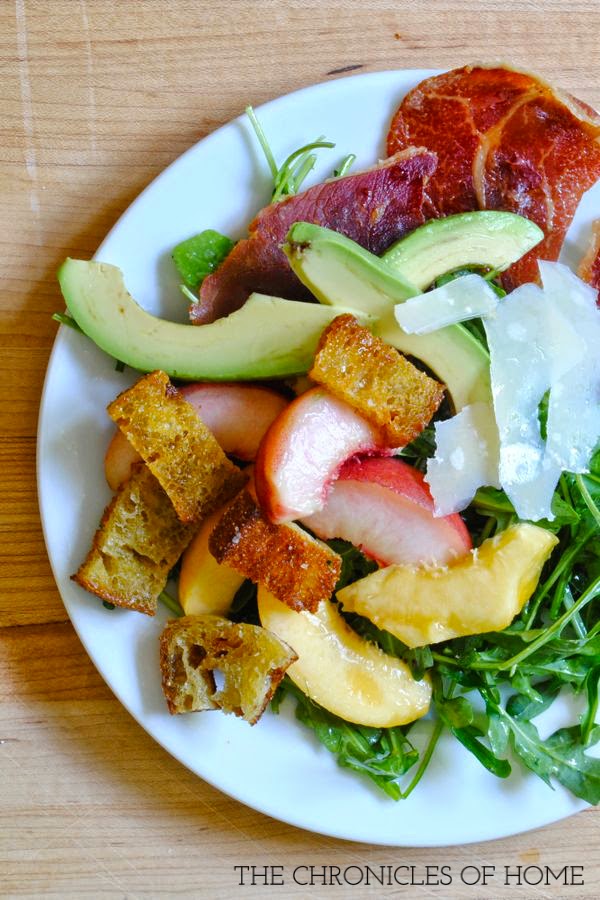 Peach, Parmesan, & Prosciutto Salad – serves 4
Ingredients
4 slices prosciutto
small baguette or ciabatta loaf, cut into 1″ chunks
1/3 c. + 2 tbsp. extra virgin olive oil
2 yellow peaches, pit removed, cut into eighths
2 white peaches, pit removed, cut into eighths
avocado, peeled, pit removed, cut into slices
4 c. arugula
juice of 1/2 lemon
parmesan cheese, cut into ribbons with a vegetable peeler
Preheat oven to 350º.  Lay prosciutto on a baking sheet and bake 15 minutes, until crispy.
Heat 1/3 c. olive oil in a frying pan over medium heat.  Add bread cubes and season generously with kosher salt.  Fry, tossing often, until bread is coated with olive oil and has turned light golden brown.  Remove from heat.
Toss arugula with remaining 2 tbsp. olive oil and lemon juice, and season with salt and pepper.  Top with peaches, avocado, parmesan, and croutons.  Either crumble prosciutto over top or serve on salad plates with a crispy slice alongside.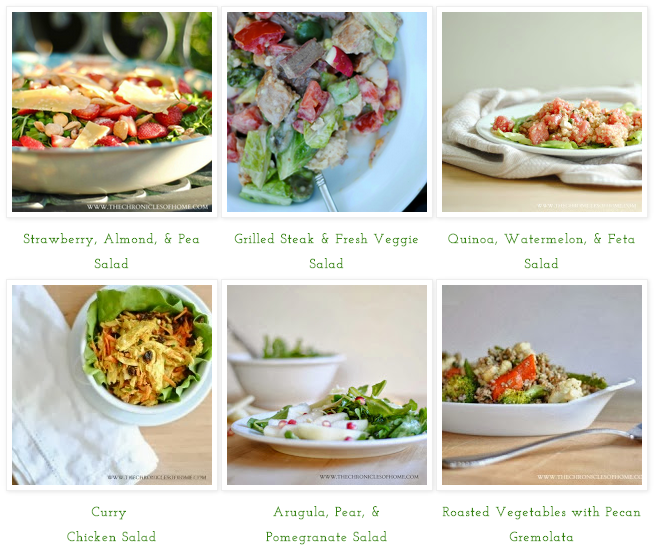 * * * * * * *
LET'S STAY IN TOUCH!