I've been trying really hard not to be impulsive about hanging things on the walls in our new house and want to arrange old and purchase new pieces with purpose and thought.
This is very, very hard for me.
It's just so easy to grab a hammer and smack something up on the wall. You know?
I recently put a little collection together in our previously naked-walled family room and I went so far as to lay the three pieces out on the floor ahead of time to make sure I liked them together. Are you not impressed by my deliberate and mature planning?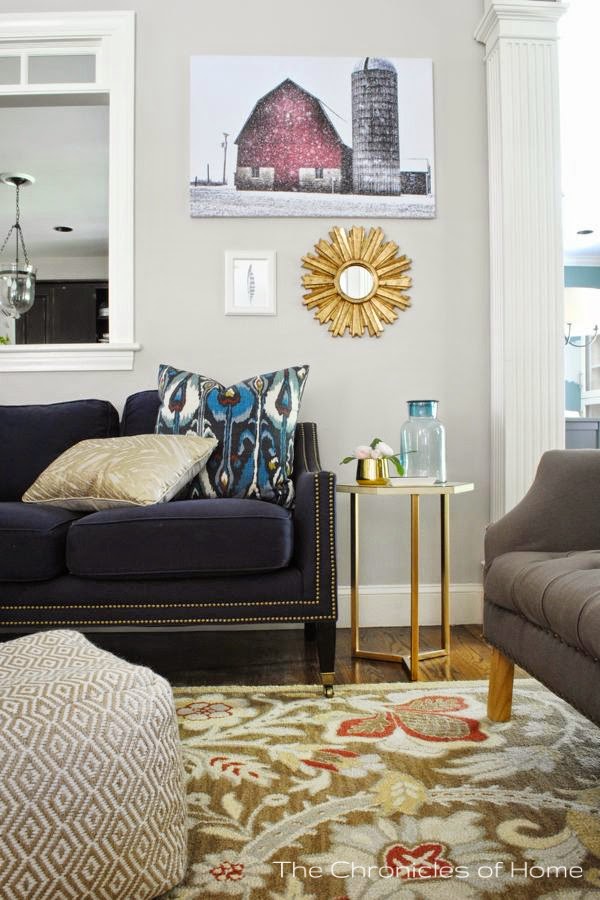 While I do love that little gold starburst mirror and the handpainted watercolor feather made by Lucy of Craftberry Bush, the real standout piece for me here is the barn landscape.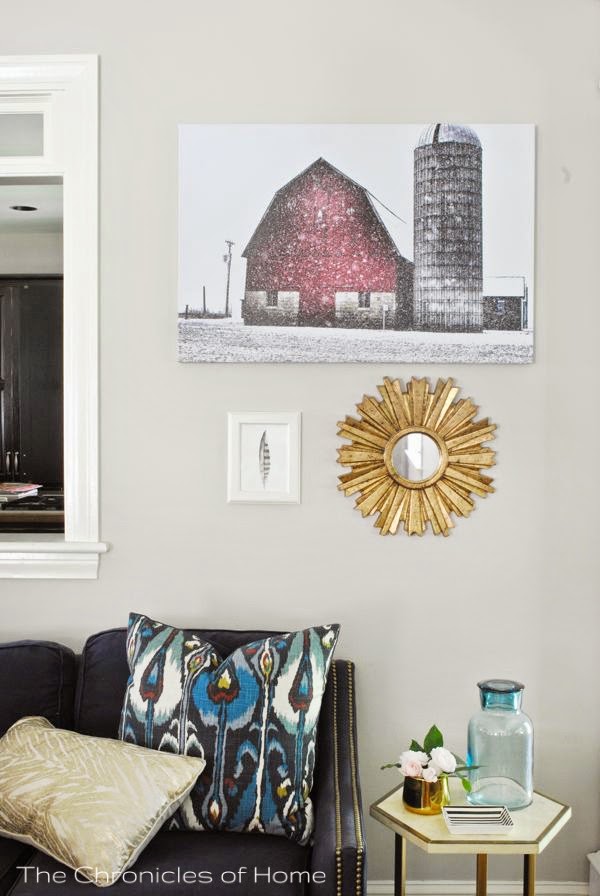 I recently kind of stumbled across the Instagram portfolio of an old college friend, Paul Bramble, and was so surprised to discover what a talented nature and landscape photographer he'd become.
This is just a small sample of his work but the colors and play of sharp and soft drew me in instantly.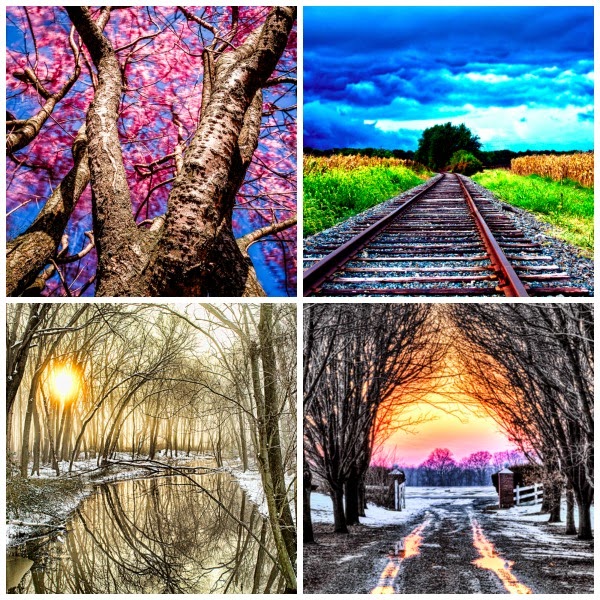 I reached out to him about sharing his work here on the blog and he generously gave me a copy of this barn in the snow photo I loved – it reminds me of the place where Scott and I got married :)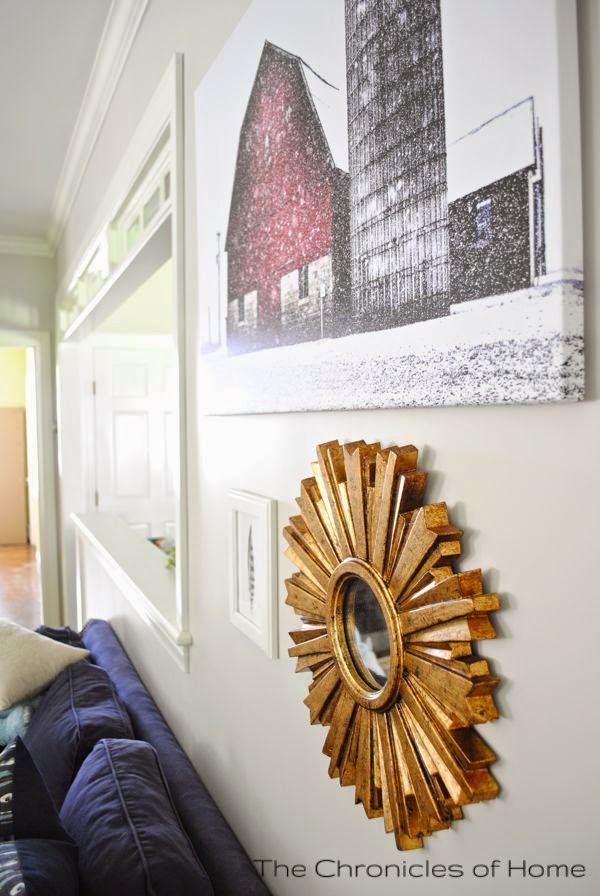 I opted to print it on canvas with Easy Canvas Prints, and the quality and ease was really fantastic. I love how simple it is to turn any photograph into a striking canvas print.
Paul offers photo prints directly from his website and you can contact him to have prints made on canvas.
I love having a little corner of the family room feeling finished, and also love supporting a very talented old friend.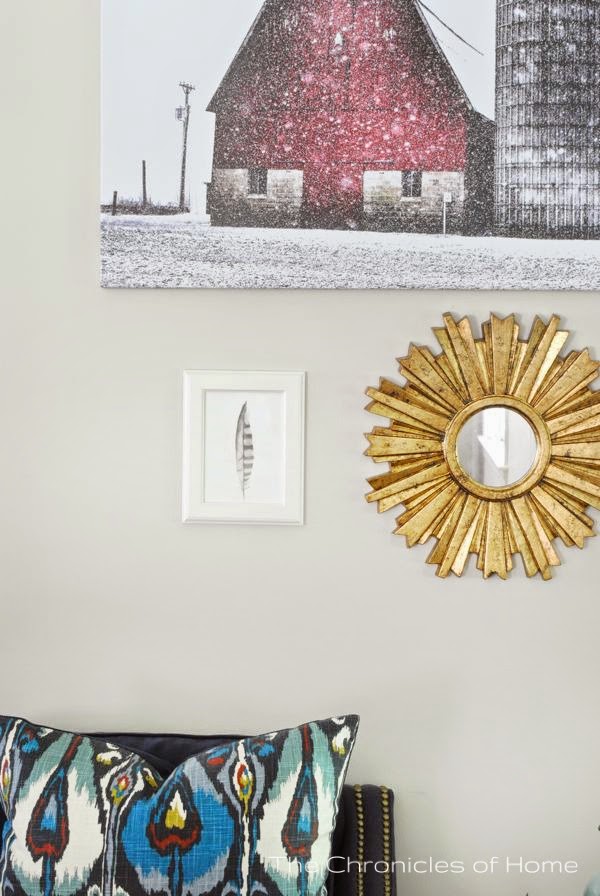 And in case you missed the source of this hot-stuff navy blue sofa, you can read all about how I bought it on Craigslist and spruced it up with Rit dye HERE.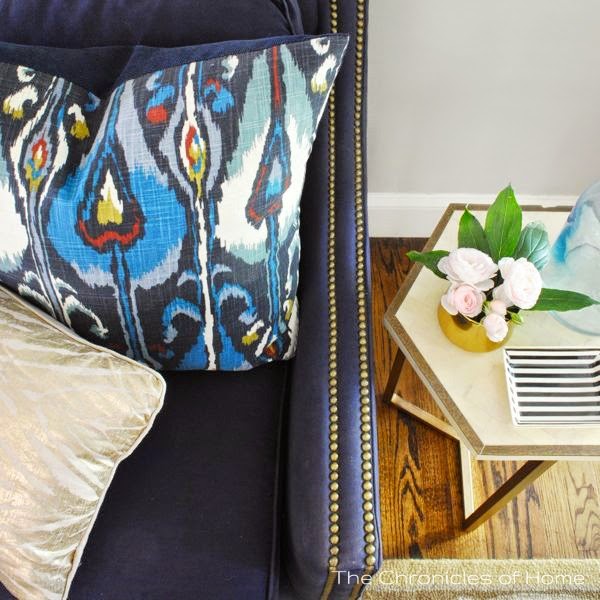 You really must check out Paul's portfolio – there is so much gorgeousness and inspiration!


* * * * * * *









Disclosure: I was gifted the image featured above and was provided a free canvas print from Easy Canvas Prints. All opinions expressed are, as always, sincere and my own.