Hi all! Welcome to this week's roundup of some of my favorites in food, fashion, for the home, and follow.
Food
This Greek Panzanella might seem like more of a summer dish, but I've been making it almost every week lately.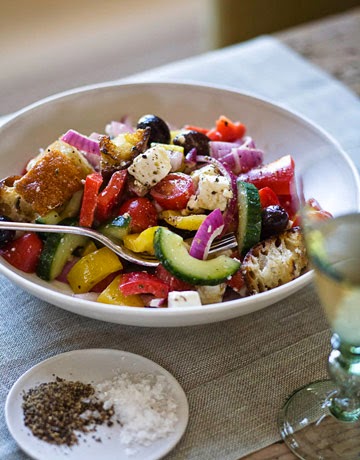 We had it this week as a side with roasted salmon, I packed it in my girls' lunchboxes, and I love it for lunch too. The only tweak I make is adding just a little minced shallot in place of the red onions because I don't love raw red onions.
Fashion
I have such a love-hate relationship with heels. I've had issues with lower back pain ever since my oldest was born almost six years ago…I even have a ridiculously hard to spell diagnosis for it. And wearing heels definitely makes the situation hurt just a little more. But heels are so prettttttttyyyyyyy.
I've been on the lookout for a pair of deep purple pumps for a little while and thought I might jump on these ones, but the thought of that heel height made my spine feel like it was going to snap in half. Then I came across these purple suede pumps and they seemed like a better bet.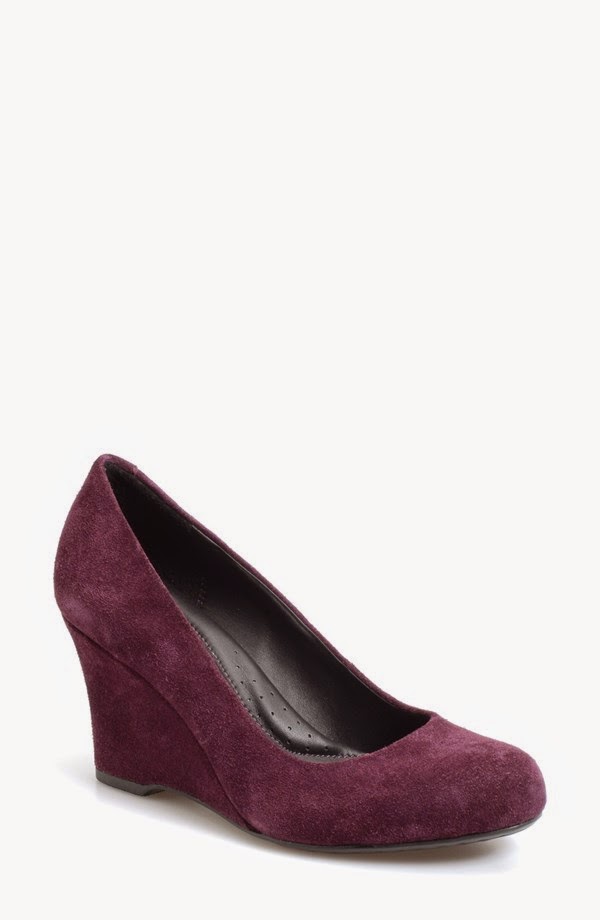 I love a wedge heel for dressy/casual situations and these look like they might actually be okay for this old gal with her spondylolisthesis and sciatica. Seriously.
For the Home
I like to mix casual glassware with my china when we're entertaining and have a set of recycled glass goblets I often use for water. But a few have broken over the years and we only have 7 left. I spotted these tumblers recently and think they'd be perfect to mix and match with the goblets I already have.
I like how artisan glasses like these make fine china feel a little less formal. Perfect for a casual dinner party.
Follow
I've been a fan of Amber and Nick from Wills Casa since meeting Amber this past summer at the Haven Conference in Atlanta. She's really funny and sarcastic and I love her funky vintage/modern/quirky style, like in the little/big girl's room she just finished for her daughter.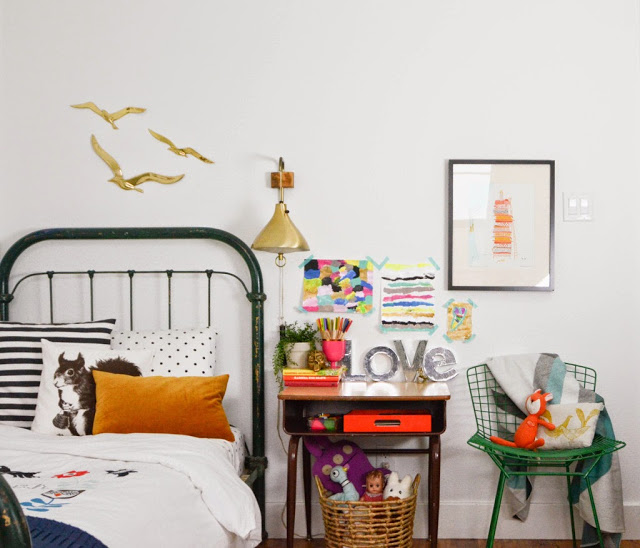 Thanks for stopping by – hope you have a beautiful weekend!

* * * * * * *