I'm continuing to spend much of my days in grubby clothes, with either a paintbrush, roller, or paint sprayer in my hand.  So it goes when you undertake painting your kitchen cabinets.  This is actually the third time I've done it – once at my old house, once for a friend, and now a second time for myself.  It's a messy, drawn-out job, but the "after" makes it soooooo worth it.  Here's a little peek at the progress so far.
As a reminder, this is what the side of the kitchen that overlooks the family room looked like when we bought the house a year ago.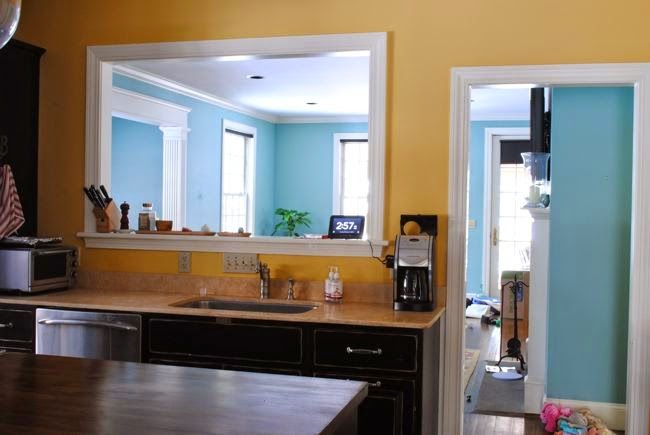 And this is how it looks now (notice the black toe kick with white cabinets I talked about yesterday!).
I'm not going to go into all the details now – once I have everything finished I'll post full photos and share all the source details.  Today's post is just a glimpse at the progress.  But I am thrilled with what a difference new paint and hardware has made.  And, of course, all the other steps along the way (the new counter and sink, the champagne bronze faucet, the opening up of the wall and addition of transom windows, and the new paint color).
Part of me really liked the black cabinets because they were different than the white kitchens you see everywhere, but in the end I know what I love, and I love white kitchens, and I also knew I wanted to bring as much reflected light as possible into the kitchen, so they were always going to be white in my hands.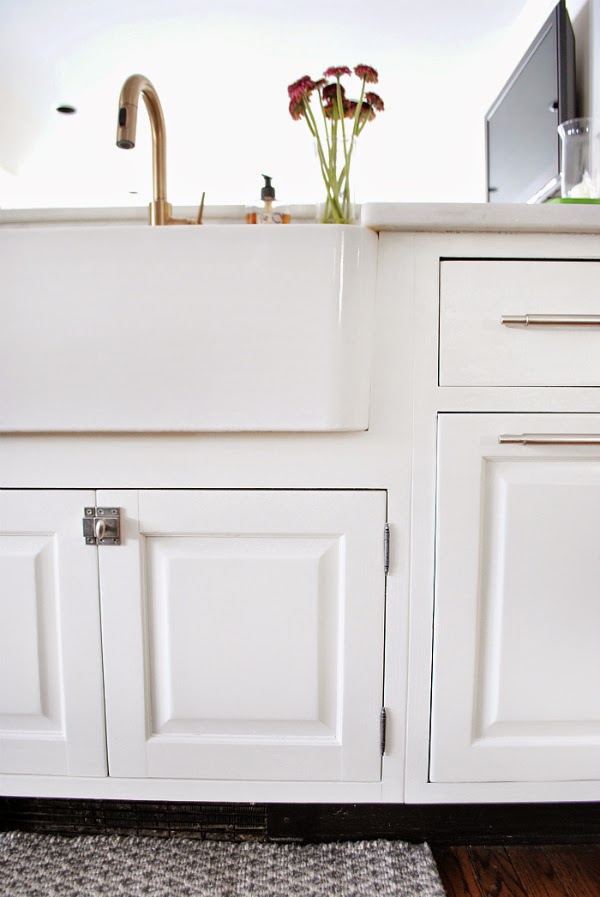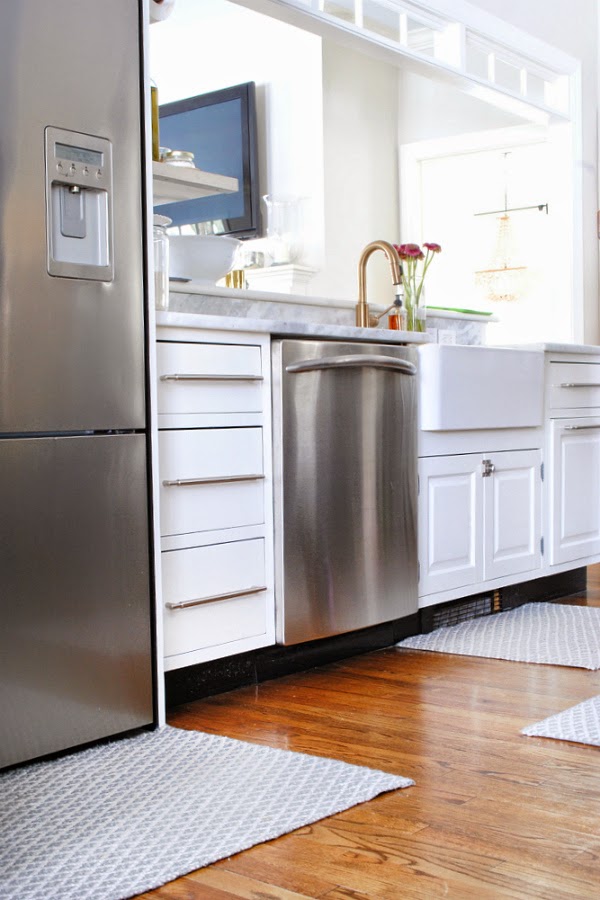 And this is the other side of the kitchen, where I have spent most of this week sanding, priming, and painting.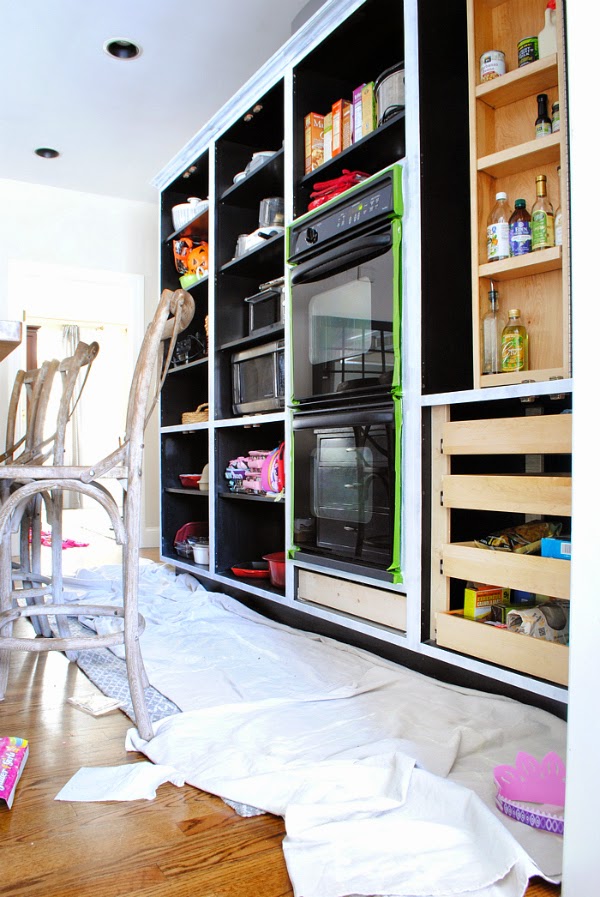 The giant doors that go to these cabinets have been a beast, but they're getting their final coats of paint today and I'm hoping to get them hung back up tomorrow or Saturday.
Stay tuned for full reveal pictures coming soon, and in case you missed it, you can see my whole plan for the kitchen makeover HERE.