My guess is you either know
exactly
what I'm talking about or you're thinking I stubbed my toe something fierce and it's turned an unfortunate shade of black. Rest easy, my toes are fine. My back is killing me from bending over at the waist
spray painting my kitchen cabinets
, but my toes are fine and are their normal shade of winter pale. Now let's talk about toe kicks in the kitchen, and more specifically black toe kicks with white kitchen cabinets.
And if you still don't know what a toe kick is, it's that part of your cabinets that's at toe-level, usually recessed in a bit from the rest of the cabinets.
I have never paid attention to toe kick color. If you asked me what color the toe kick is in the house I grew up in, in any of my friends' houses, you'd be met with silence. It's one of those things that doesn't really jump out at you. But I have recently become a big fan of a black toe kick with white cabinets for a few reasons.
For one thing, once I started paying attention I noticed that a black toe kick really makes the cabinets themselves stand out, but in a way that you don't really notice why, just that something about the look is eye-catching.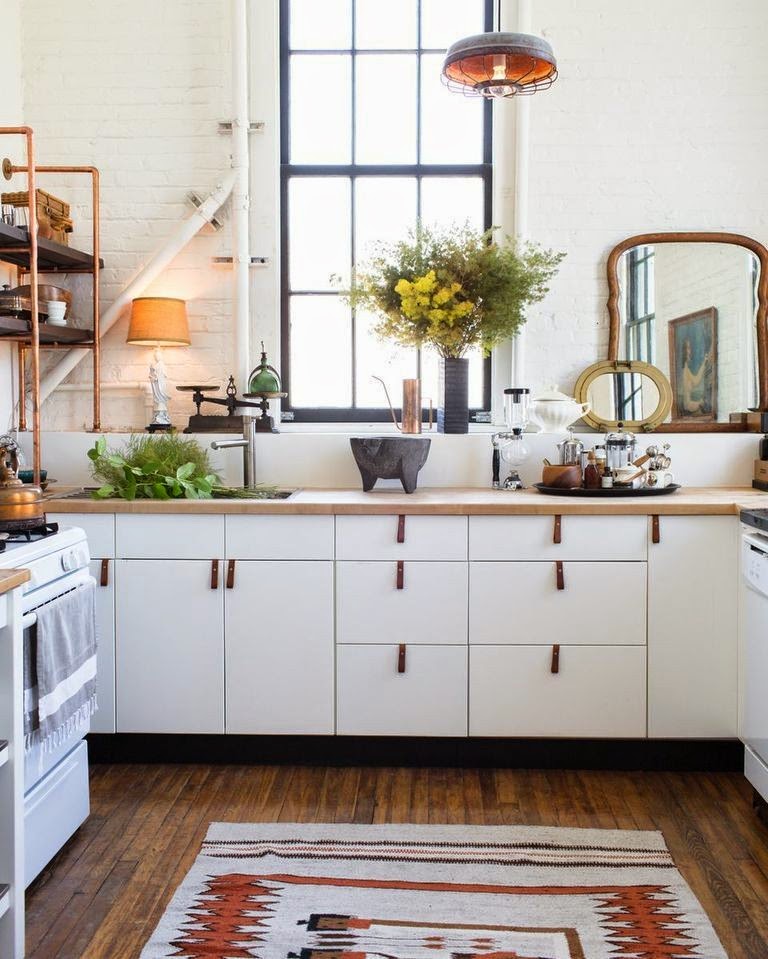 It's also an unmistakably modern look, so in a kitchen like mine that is fairly traditional with hints of contemporary, it adds a little shot of modern that makes the whole look feel fresh. But again, it's subtle – you notice that something is different but not necessarily what is different.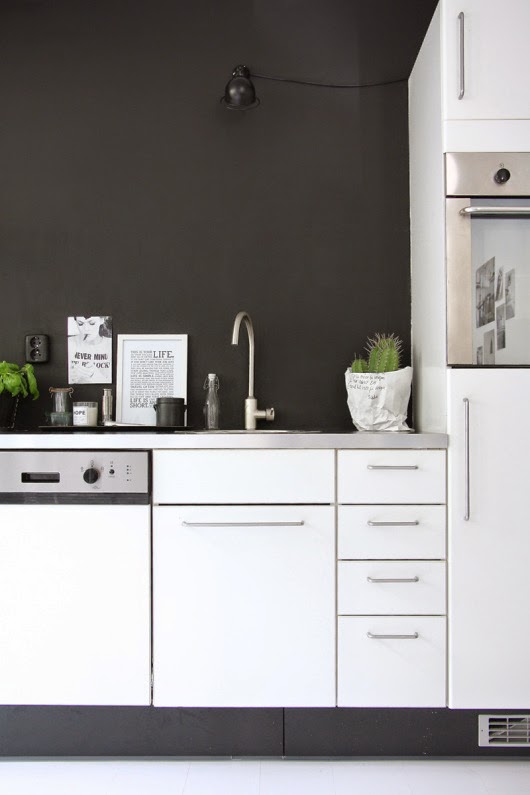 A black toe kick makes a customized statement – it's an intentional difference that adds that extra bit of polish and looks like a well-thought out accent. It sets a white kitchen apart from every other white kitchen out there.
Two other major reasons I am loving black toe kicks are the fact that they are virtually mark-proof – spills, smudges, etc. will be completely invisible and I do not need one more thing to clean around here. And in my case, a black toe kick makes all the sense in the world because I'm currently painting my cabinets from black to white. Which means…my toe kicks are already black. So sticking with black toe kicks saves me the work of having to tape and/or cut in along the floors. Which is definitely not why I'm keeping them black, but it's a nice little bonus.
Stop back tomorrow and I'll give you a little sneak peek of my progress in the kitchen. I feel like I have been working on it for weeks…because I
have
been working on it for weeks…but the changes are really starting to take effect!
Do you notice toe kick color? What color is yours?