Last weekend I stopped by a Boston area Arhaus store, in Burlington, MA, and spent the better part of an hour wandering around, snapping photos, and trying not to drool on the housewares. If you're a decorating enthusiastic, the Arhaus stores are like coming home. There's so much inspiration at every turn, I think I actually did two full laps around the store to make sure I'd taken it all in.
Before I even set foot in the store, this wooden bench outside caught my eye. I loved the craggy, gnarled look of it and it made me want to run right in and see what other gems were waiting for me.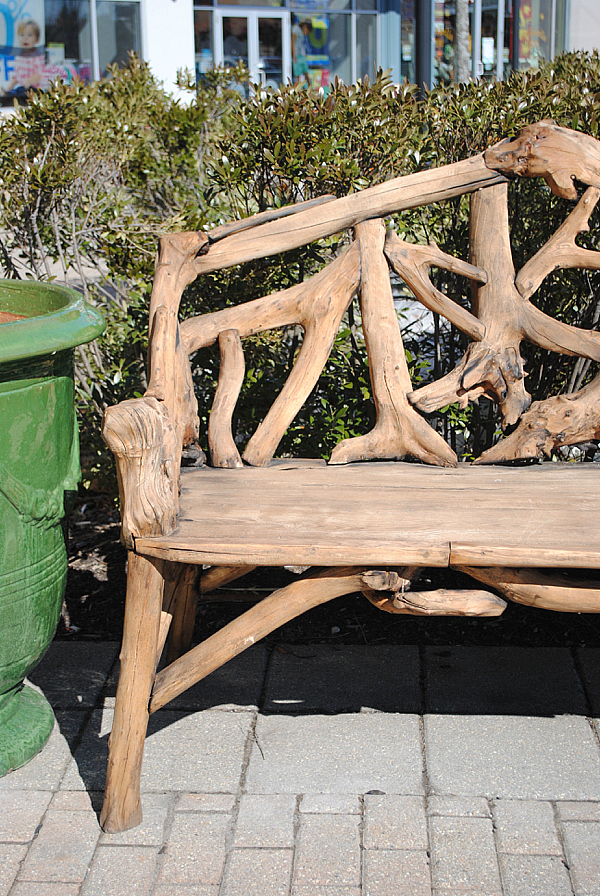 Right inside the front door were a couple of the geometric-print poufs I've seen around lately – I think they might be even prettier in person.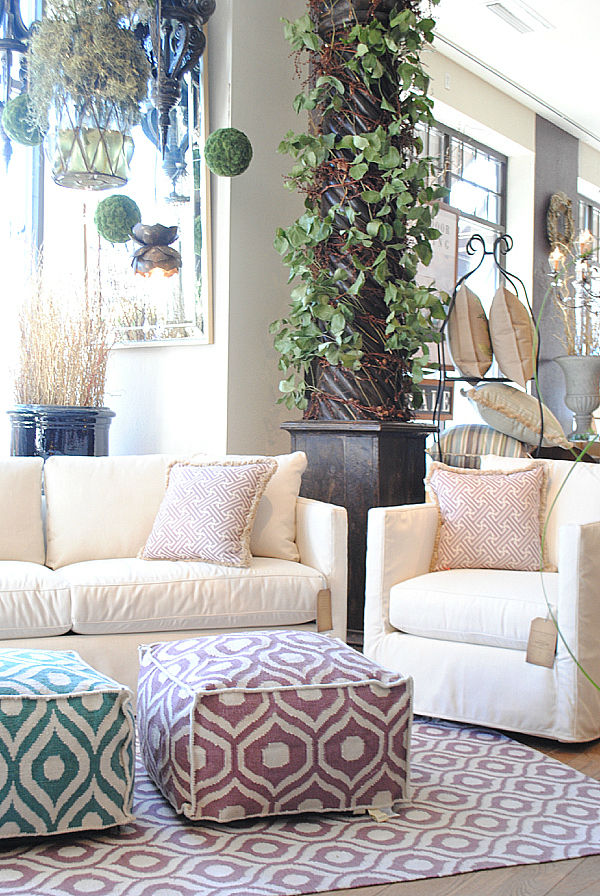 I also loved these navy and white poufs.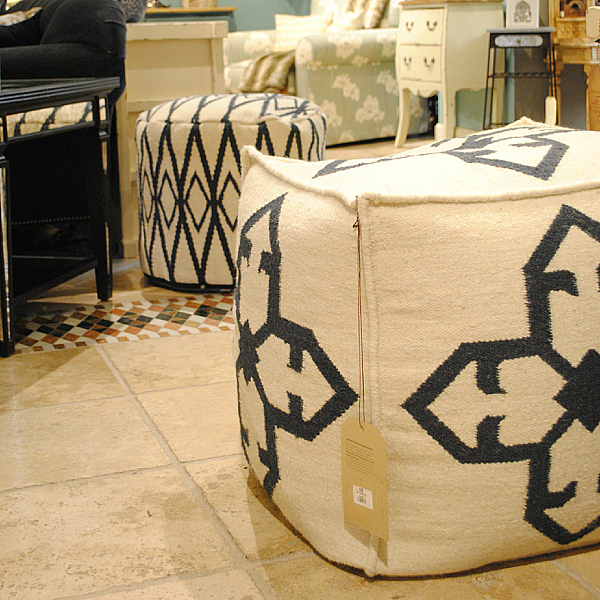 Arhaus' visual merchandizing is really spectacular. I loved all the wall treatments that acted as backdrops for the room vignettes.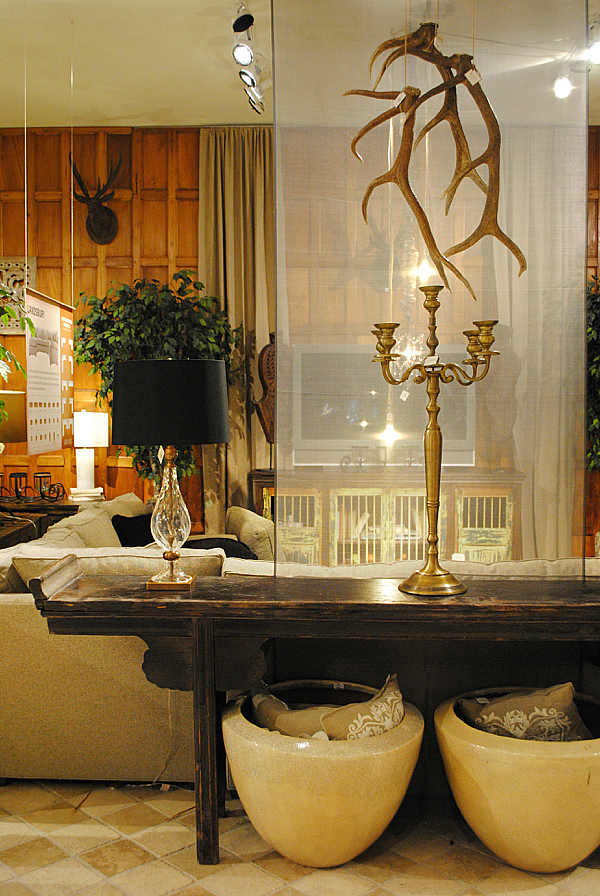 These glass globes hung above a bed were also really eye catching.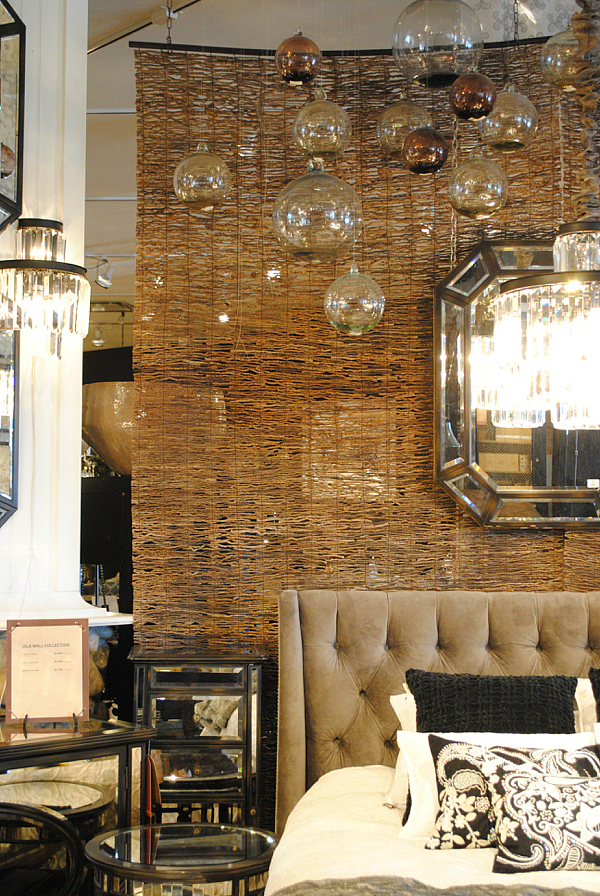 I spotted another natural piece – a root table –  that reminded me of the bench I'd seen in front of the store. This would make such a statement in a room with contemporary furnishings.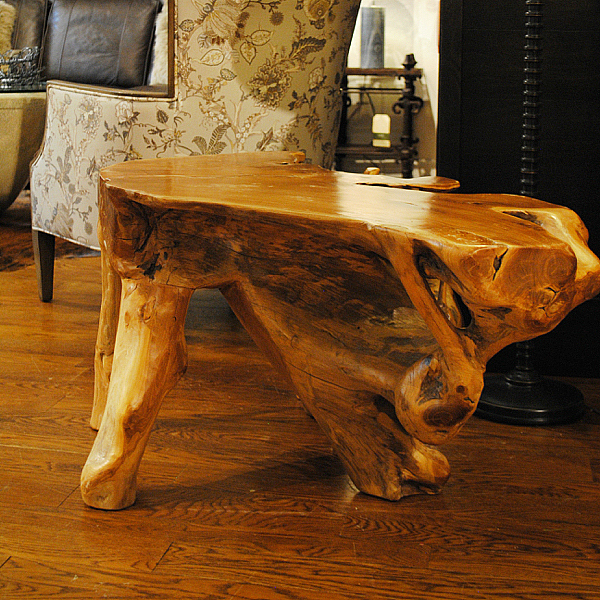 All the upholstered pieces in the store can be custom-ordered in a ton of different fabrics. I loved the little corner of the store where all the fabrics were hung in color-groupings. I'm such a sucker for beautiful fabrics. Those driftwood mirrors were pretty great too.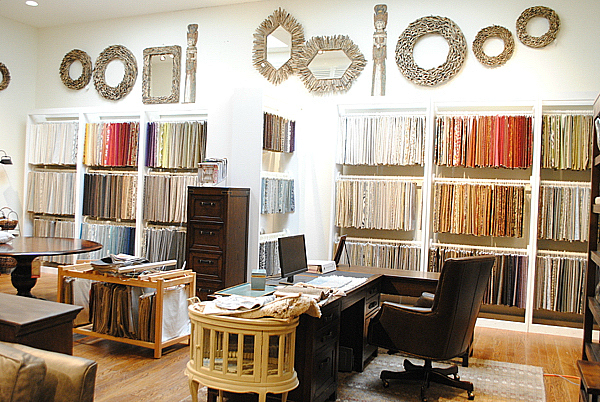 There were so many metallics in the store, and some of the pillows really wanted to come home with me. They didn't, but they wanted to.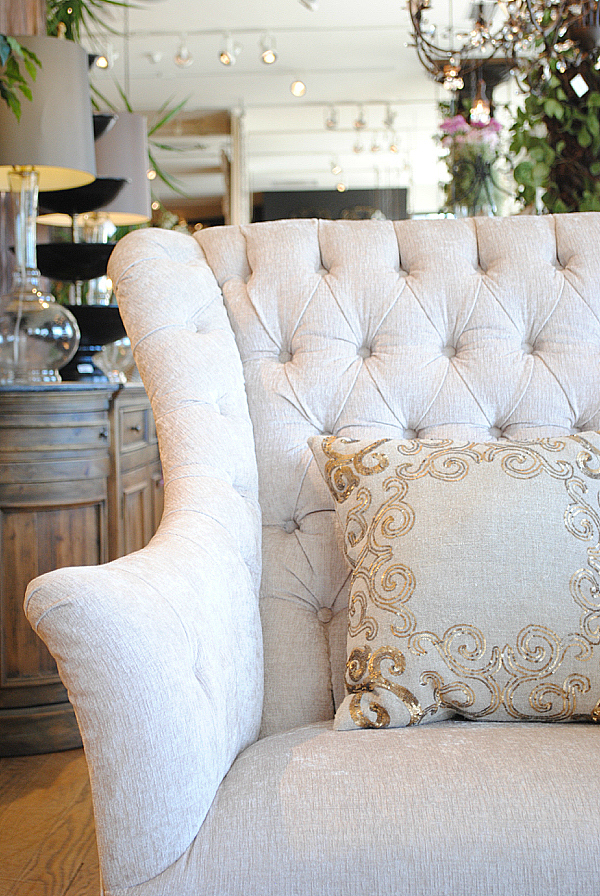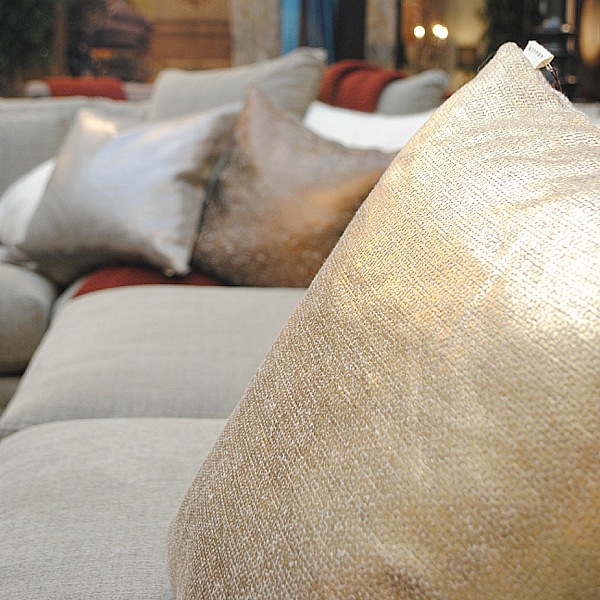 There were also a lot of gorgeous cowhide accents. This oval ottoman was my favorite.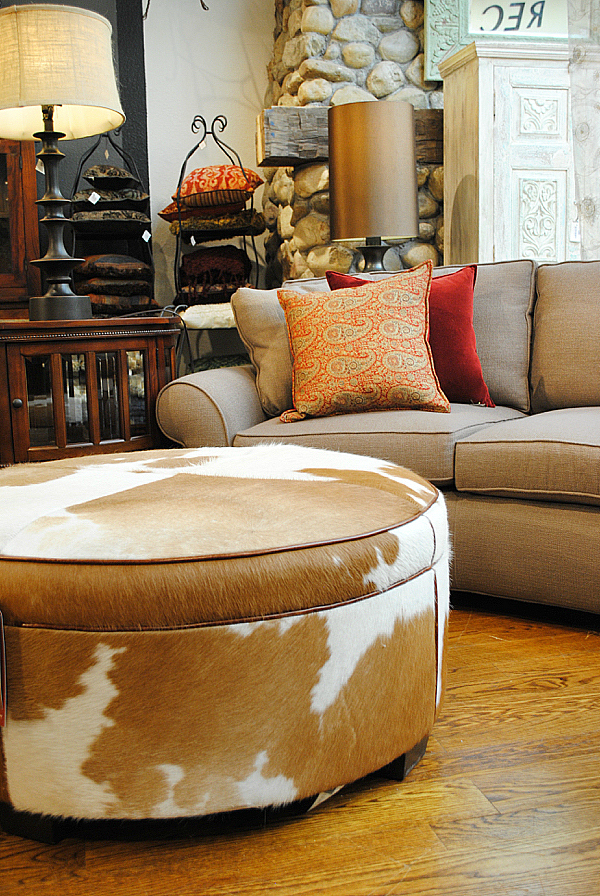 What I was perhaps most struck by was how extraordinarily interesting Arhaus makes neutral pieces. They all have some little detail that elevates them above the average. It was hard to narrow things down to a collection of my absolute favorites, but these are the gorgeous neutral pieces that made the cut. You have to check out the chair – it's the perfect mix of tailored and deconstructed.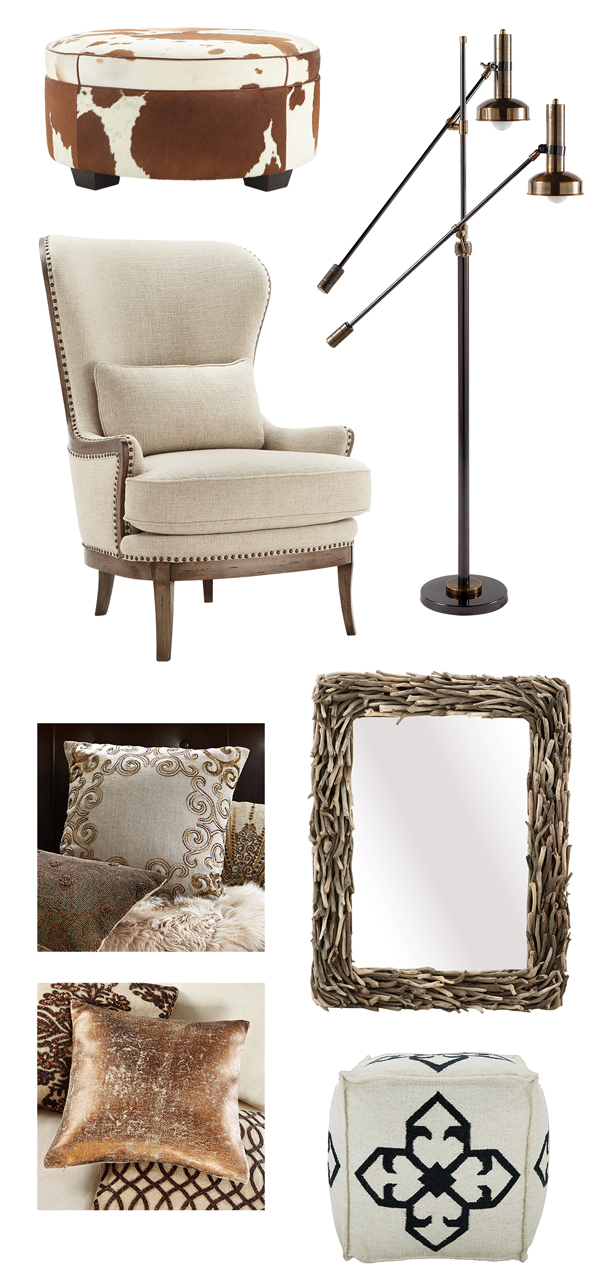 Cowboy ottoman | Portsmouth chair | Atherton floor lamp | Scroll pillow
Driftwood mirror | Copper foil pillow | Medallion pouf
All of these pieces are neutral enough that they'd work in just about any space, but also have statement piece potential. That's a hard balance to hit, but these pieces really have both.
I really loved exploring my local Arhaus – if you have one nearby you should make a point to stop in. It's brimming with inspiration!
This post is sponsored by Arhaus but all ideas and opinions expressed are sincere and my own. As always, I only share products and companies with you that I truly love.