Inspiration for this tasty chicken mango wrap came from possibly the most unlikely of sources.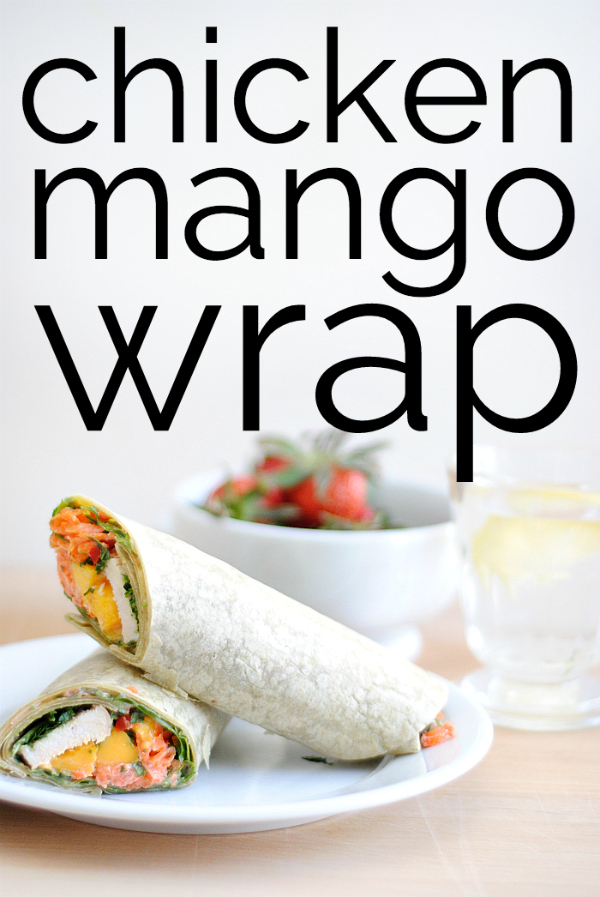 The airport.
You read that right. I grabbed a couple wraps and sandwiches for my daughters and I from an airport vendor a few weeks ago on our way home from Florida and they were so surprisingly tasty. Airport food obviously doesn't have the best reputation, and for good reason. It's not usually something you go home and try to recreate.
Except for this time. The wrap was so good my four year old wound up pilfering the second half of mine and gobbling it down. I jotted down the ingredients and came up with an at-home version that is super simple to throw together once the chicken is cooked and makes a fabulous lunch or light dinner.
How about that? Food inspiration from the airport. There's a first time for everything.
Chicken Mango Wrap with Chili Mayo
Ingredients
boneless skinless chicken breast
tortilla wrap
1 carrot, shredded
3 tbsp. cilantro, chopped
1 mango, peeled, seeded, and sliced
1/2 c. arugula
2 tbsp. mayo or plain yogurt
1 tbsp. sweet red chili sauce
1/2 tsp. Sriracha (or more, depending on your taste for spice)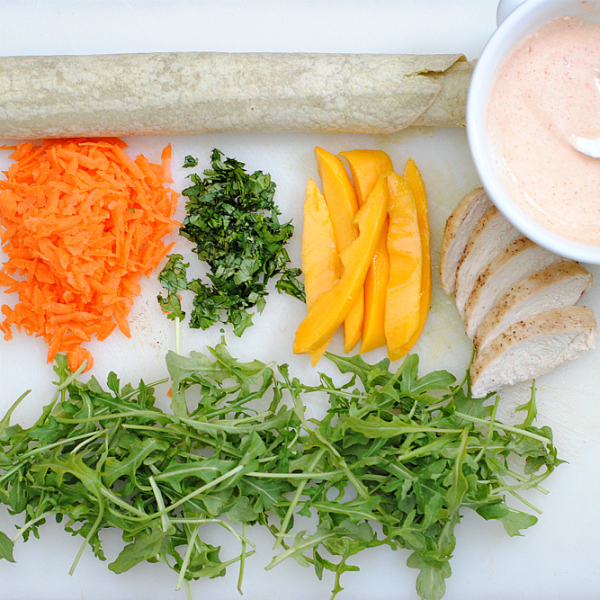 Preheat the oven to 400º. Drizzle the chicken with a little olive oil and sprinkle generously with salt and pepper. Roast about 20 minutes, until cooked through. Let cool slightly, then slice.
For the chili sauce, whisk the mayo or yogurt, sweet chili sauce, and Sriracha in a small bowl.
To assemble the wrap, lay your tortilla on a flat surface. Layer arugula, carrots, chili sauce, mango, chicken, and cilantro down the center.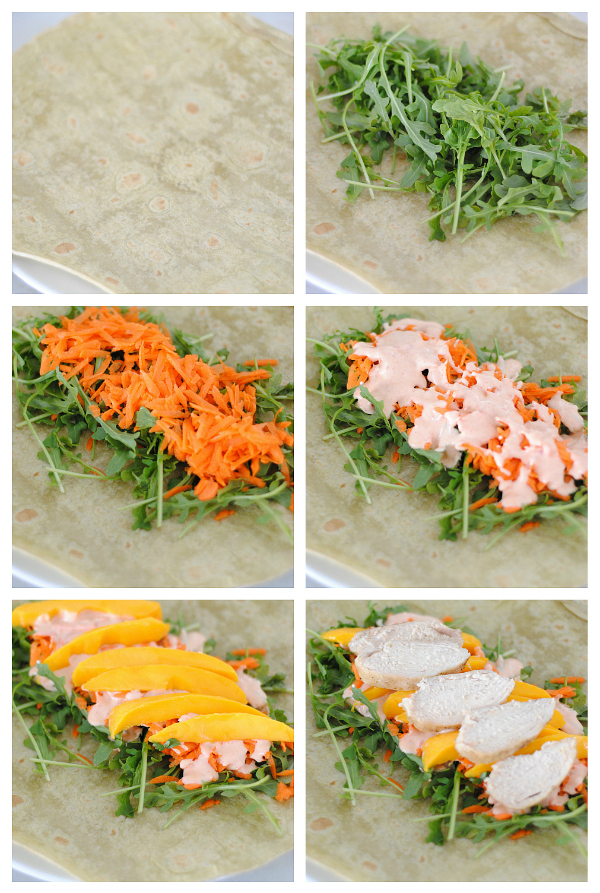 Slice in half and you're ready to eat!