Yaaaaay! The day has come when I can finally pull back the curtain and show you what I've been working on the past couple months. Welcome to my new and improved screened porch!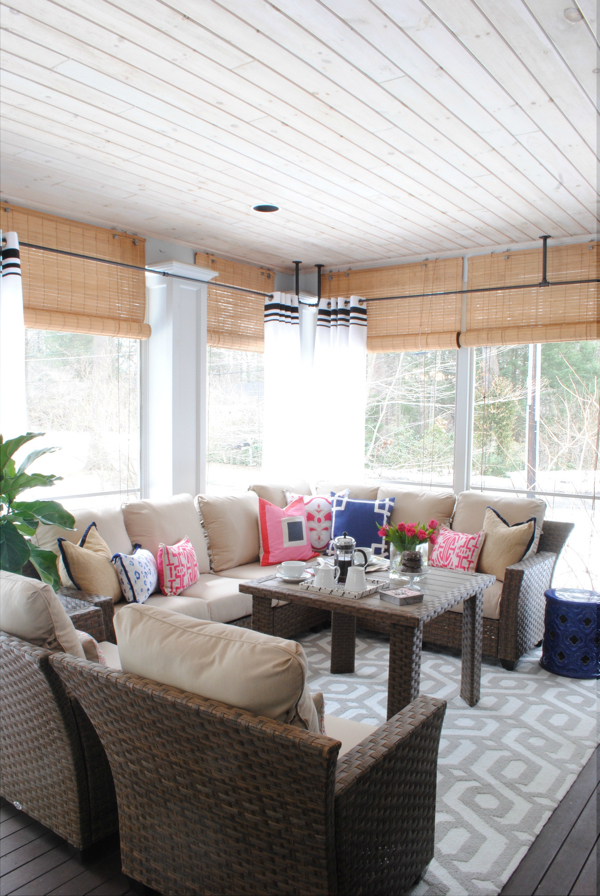 It includes super comfy seating, a dining area, a DIY curtain rod and outdoor curtains, a Jonathan Adler-inspired painted pillow, new rug, new pillows, and the crowning glory – an electric fireplace I trimmed out to make look like a built-in feature of the room.
I'll have a full room source list on the blog on Monday and lots of tutorials coming. The tutorial for the fireplace will actually be published on Home Depot's blog and I'll be sure to link you there once it goes live.
But for now, click HERE to see the whole space. I hope you love it as much as I do. Which is a LOT!