Summmmmerrrrr! There is pretty much nothing I don't love about summertime. The beach visits, BBQs, weekends away, swimming pools, long daylight hours, bike rides after dinner…I just love it all.
Actually mosquitoes and ticks – they are the only thing I positively detest about summer. But armed with some good all-natural bug spray I am still full summer love fest. (Side note – I just started using this all-natural bug spray – it's non-toxic, smells nice, and works!)
As the summer party invites start rolling in, I thought I'd round up some great hostess gifts under $50. A bottle of wine is always a good fall-back, but if you've ever been on the receiving end of a different kind of hostess gift, you know how extra special it feels to get a little something else. So plan ahead and order a few of these to take with you to summer parties!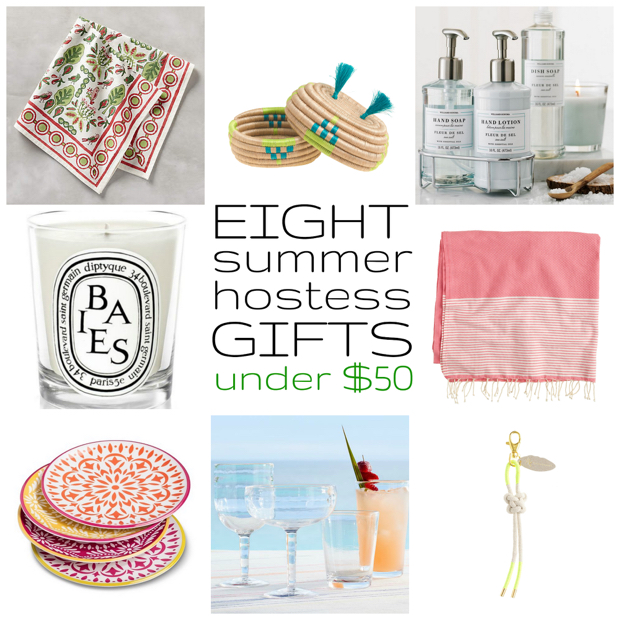 Clockwise from top left

Patterned napkins (set of four)
Mini pom pom basket
Fleur de Sel soap and lotion set
Turkish towel
Bag bolo
Outdoor margarita glasses (set of eight)
Melamine salad plate (set of eight)
Diptyque mini candle