I've continued to chip away at the updates I'm making in my daughter's room (you can catch up on what's been done already HERE and HERE).
One of my wish list items was a hanging rattan chair and I was mildly (okay, majorly) obsessed with this one. I've seen it in lots of different vignettes, and this darling girl's room really had me in a tizzy over how great the combination of hanging rattan, sheepskin, and Moroccan wedding blanket would be for my little girl.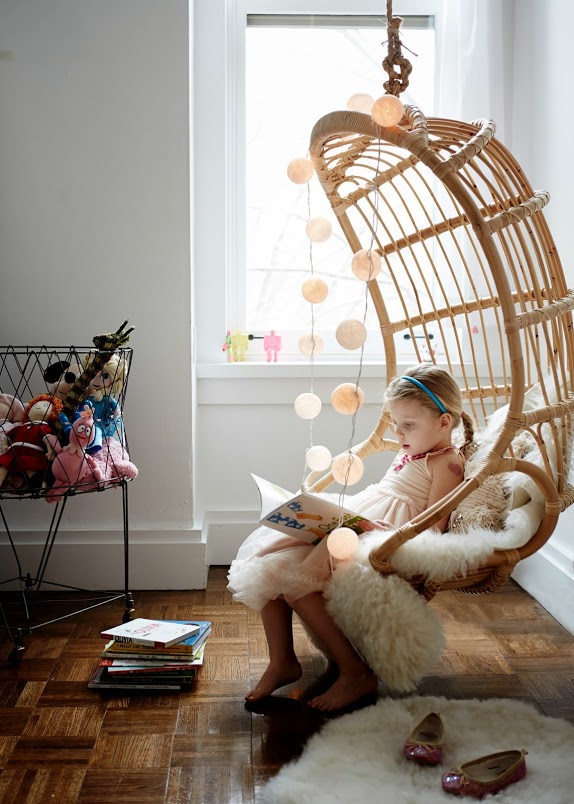 Cup of Jo
I just couldn't pull the trigger on a $450 chair for her room right now though. I had poked around Craigslist and other shops for similar chairs but none really gave me happy butterflies like the Serena & Lily one.
Then a friend from high school sent me a casual Facebook note like, "Hey, have you seen the Pier 1 chairs that are on sale right now?" And she included a photo of a chair that is very, very similar to the Serena & Lily one, but currently priced between $199 and $249. She also introduced me to a few real sheepskin rugs which were very interesting, I was so excited to have a look.
Guess who has a hanging chair on the way now?! You can get free shipping if you ship to a store near you instead of to your house as well. I went and saw the chair in a local store and have to say, it looks way better in person than the photos on the website. Much more substantial and it's super comfortable. The scale and curved shape are almost identical to the Serena & Lily one.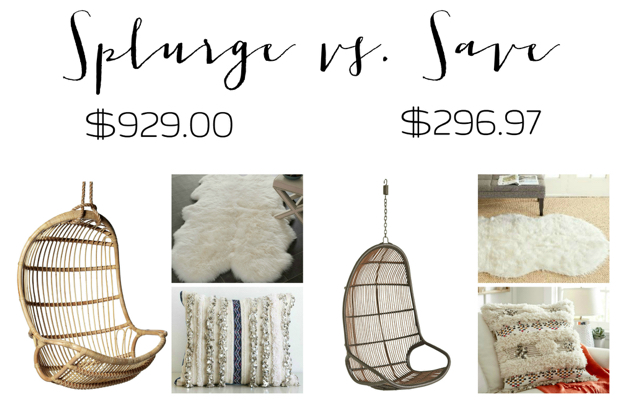 So here's my breakdown of the splurge vs. save options. I'm doing an actual Moroccan blanket on Ada's bed instead of a pillow but the components will all be there. I am beyond excited about the direction things are headed in (and so is she, which is the best part, really).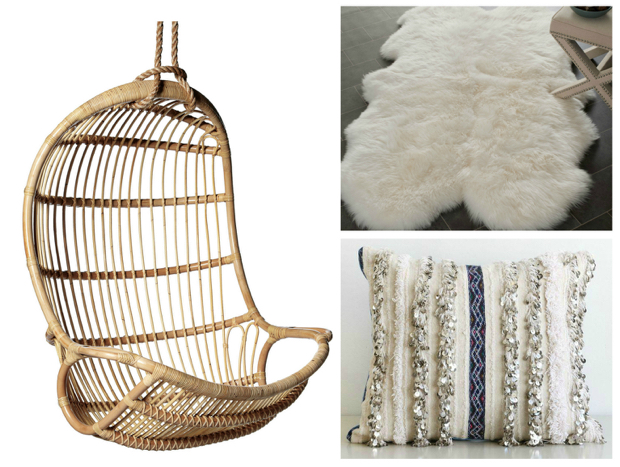 Splurge
$929.00
hanging rattan chair
faux sheepskin rug
Moroccan blanket pillow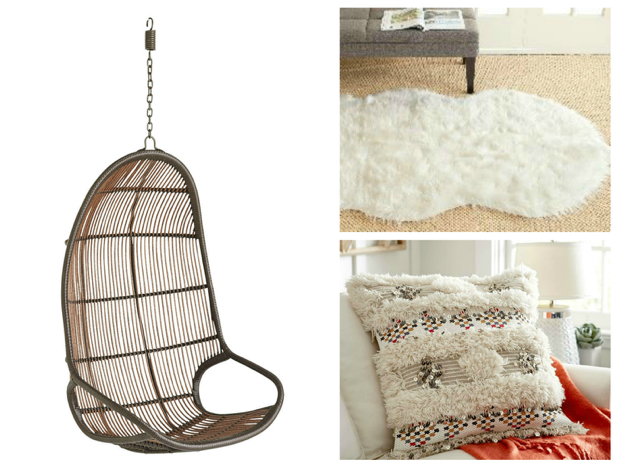 Save
$296.97
hanging rattan chair
faux sheepskin rug
Moroccan blanket pillow
I also see faux sheepskins at Home Goods all the time, and it's nice to be able to see and feel the texture in person.
Are you a splurge or a save type? I usually have a hard time passing up a good deal!