My clothing, home, and beauty obsessions ebb and flow a bit. I'm pretty loyal to the skincare and makeup brands I've found work for me but am always finding new clothes and accessories I love. I don't (ahem, always) buy them all, but I love looking, and I have some amazing deals to share with you today! I also have a few new (and one old faithful) beauty obsessions to pass along. Read on…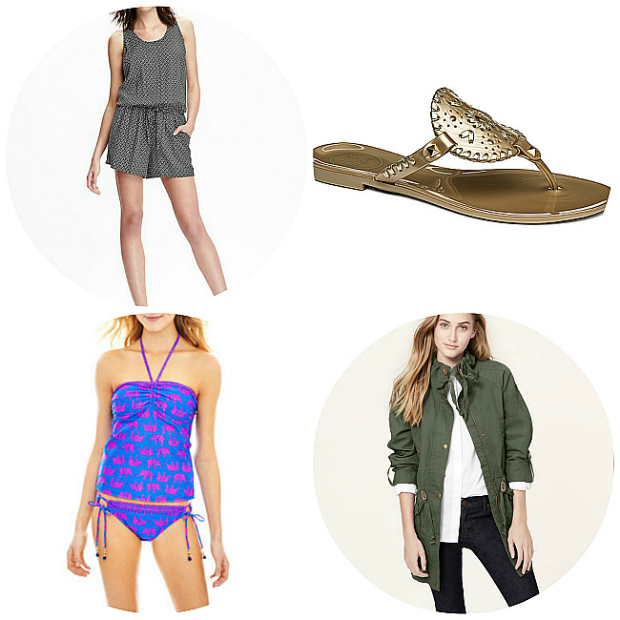 This black diamond print number was my first foray into the world of rompers. They feel exactly like wearing pajamas. In public. In a totally socially acceptable way. It's on sale now (in regular, tall, and petite sizes!) for…wait for it…$10.50 when you use the code HAPPY at checkout. I love this one in the blue color and this one in a fun tribal print too!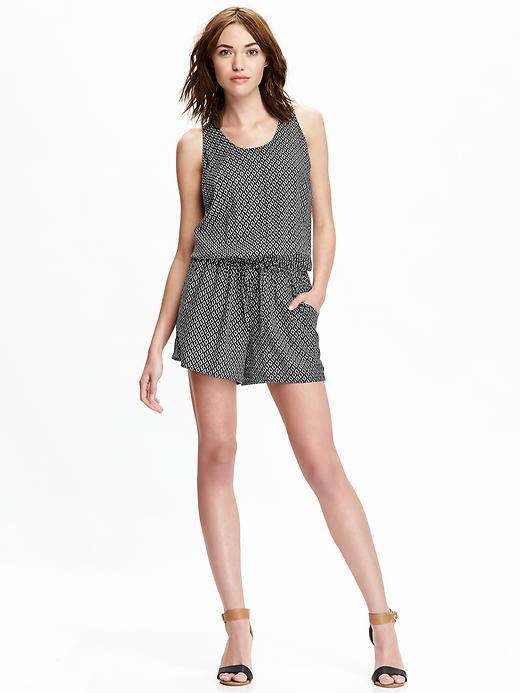 I've had my eye on a pair of Jack Rogers sandals for awhile now but every summer would come and go and I'd put it off for another year. Until this year when I came across the jelly line of sandals. I actually like the gold color in the jelly version better than the leather version and the jellies run $48.95 as opposed to $127.95 for the leather. And they're sooooo comfy! (p.s. Nordstrom offers free shipping both ways so you can try them risk-free!)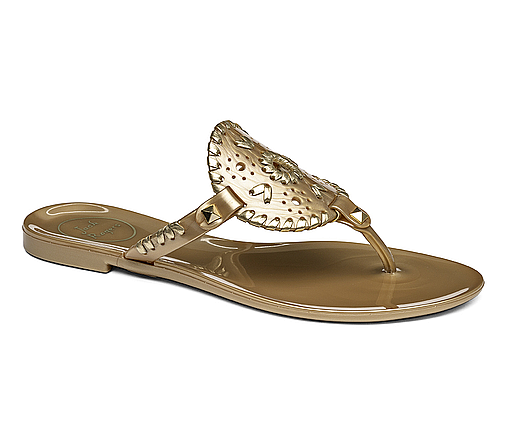 This definitely gets the award for my most random find of this year. But when I stumbled across this adorable tankini from JCPenney's juniors department (you read that right) I snapped it right up. The top and bottom together cost $30.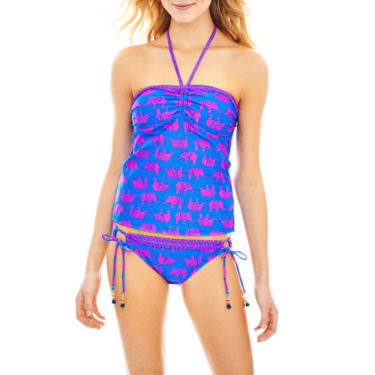 Army green jackets are so hot right now, and they seem to go with everything. This one is my favorite, and if you watch the site diligently I've seen it on sale as low as $50). Old Navy has a similar one that's around $28 right now when you enter the code HAPPY at checkout, and it comes in regular, tall, and petite sizes.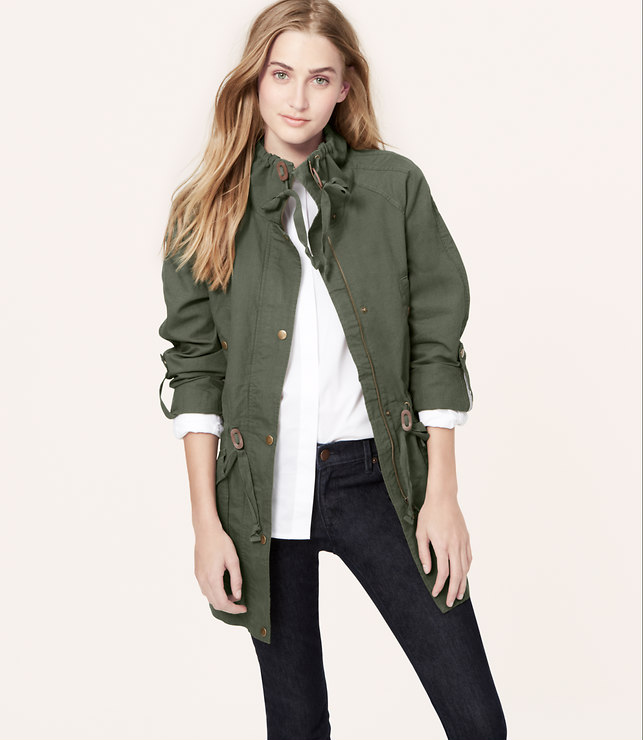 And now for a few of my beauty faves!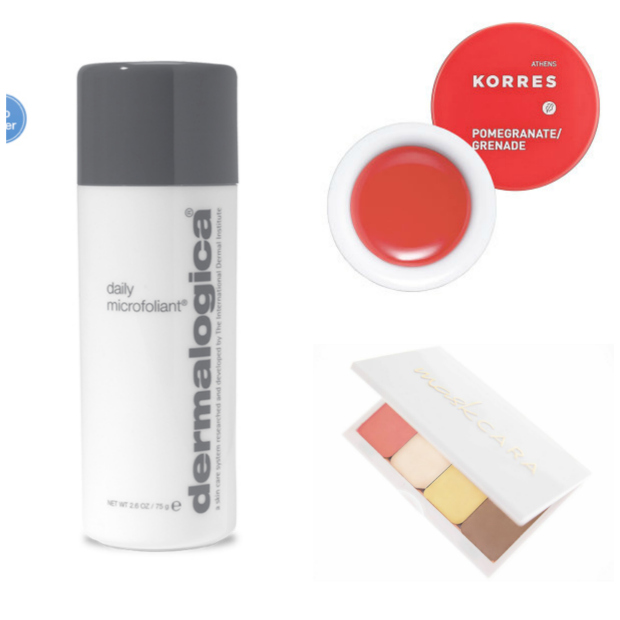 I've been using this microfoliant every morning for years and I will be devastated if it's ever discontinued. It's the gentlest exfoliator I've ever used and yet makes my skin feel smoother than anything else ever has, the instant I rinse it off. It's a little pricey but it's a lot wonderful.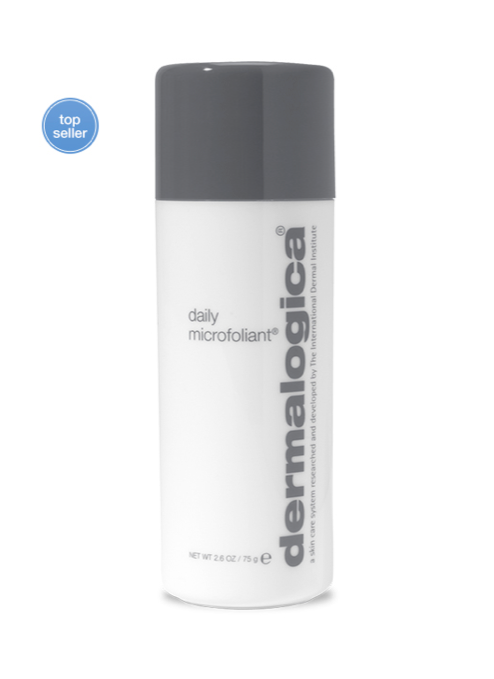 I waited to buy this makeup for about a year and now I wonder why it took me so long to jump on board. It's the best. Ever.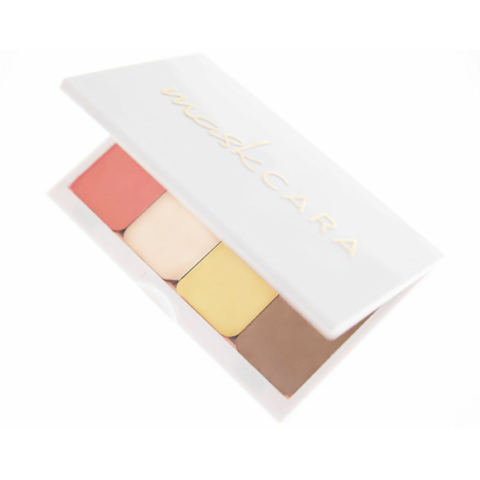 This lip balm is brilliant. It makes my lips feel instantly softer. I use the clear (Guava) at night and either Pomegranate or Quince during the days. It only takes a second to smear on and adds just a sheer wash of color to your lips. Perfect.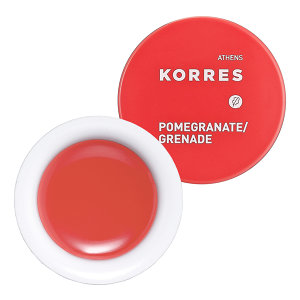 That about does it for me for now. What are some of your old favorites or new amazing finds?!