I have such a great project for you today. It's inexpensive, reasonably simple, and instantly upgrades artwork in your house – how to make a custom wood frame for a canvas print.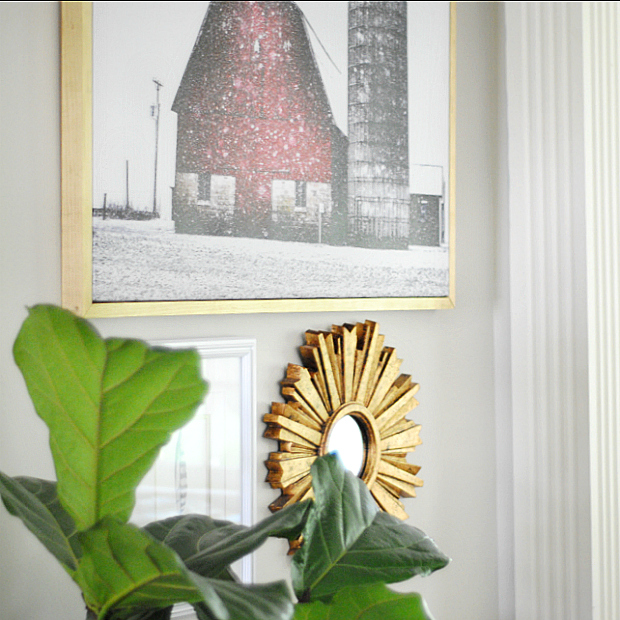 I've always admired the look of gallery frames that have that small gap between the frame and the canvas, giving the artwork inside the look of floating within the frame. Turns out it's not all that hard to make, it just takes a little careful measuring and clamping.
I'd been feeling like the canvas print in my family room needed a frame around it for awhile now. It just looked unfinished to me without one. In my humble opinion canvas prints always look better when framed, so if you're looking to get your own photography print from somewhere like matthewduke.photography, you might also want to get yourself a frame so that it can look even better in your front room.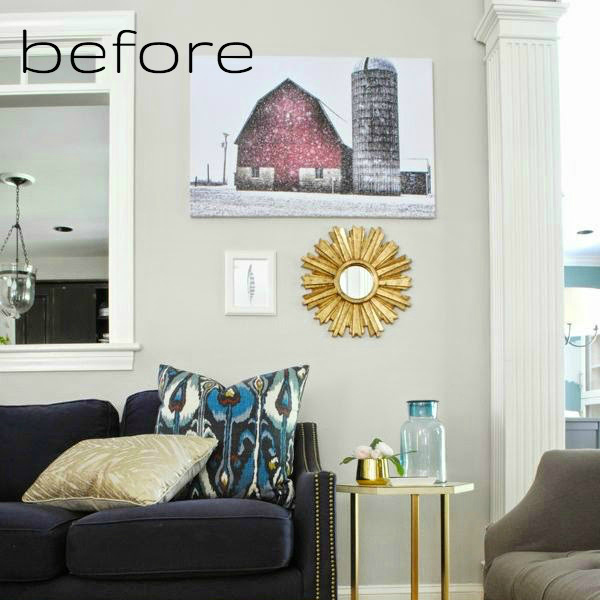 To echo the gold in the sunburst mirror, I made a simple wood float frame and painted it with liquid gold leaf. You can get the full tutorial for the frame in my latest article for EHow. I also put the watercolor feather (painted by my talented friend, Lucy) in a larger, matted frame, which helped the overall scale of the arrangement to look more balanced.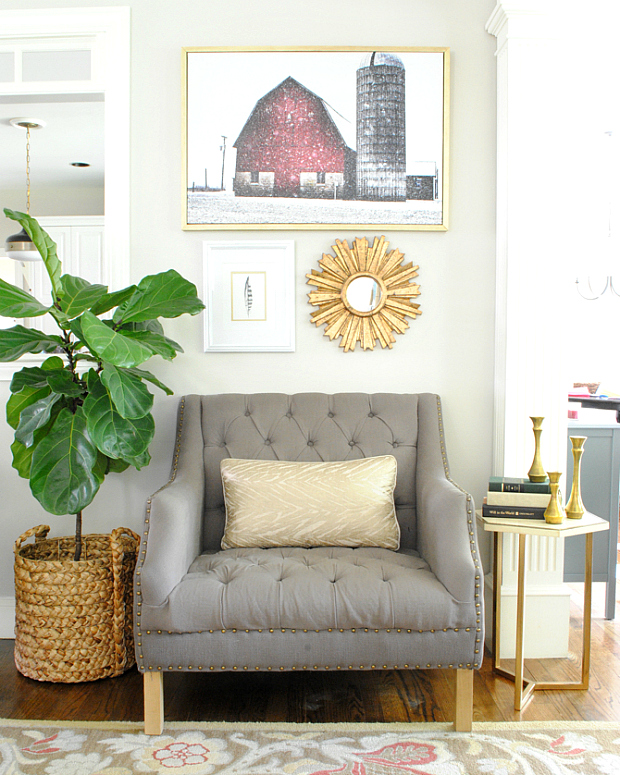 I love the new look! Just goes to show how simple changes and updates can have big impact.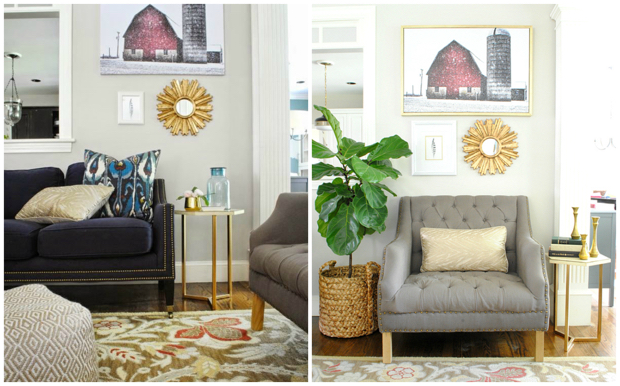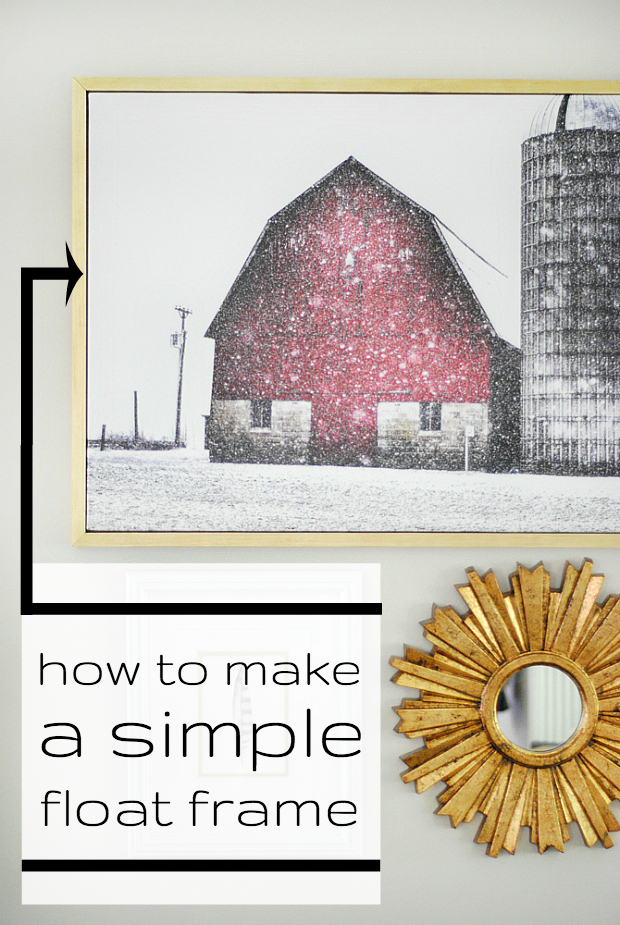 Make sure to check out the tutorial for the frame on EHow!