A tray makes everything look better. Drinks, food, decorative objects, you name it. They make whatever is on the tray look instantly organized, intentional, and part of a plan. I've been wanting a tray for the top of the small chest we use as a bar cabinet but I was having trouble finding one that had the right dimensions and the look I wanted – simple and glossy with some gold accents. So I made one! Read on to see how to make a lacquered tray with brass accents.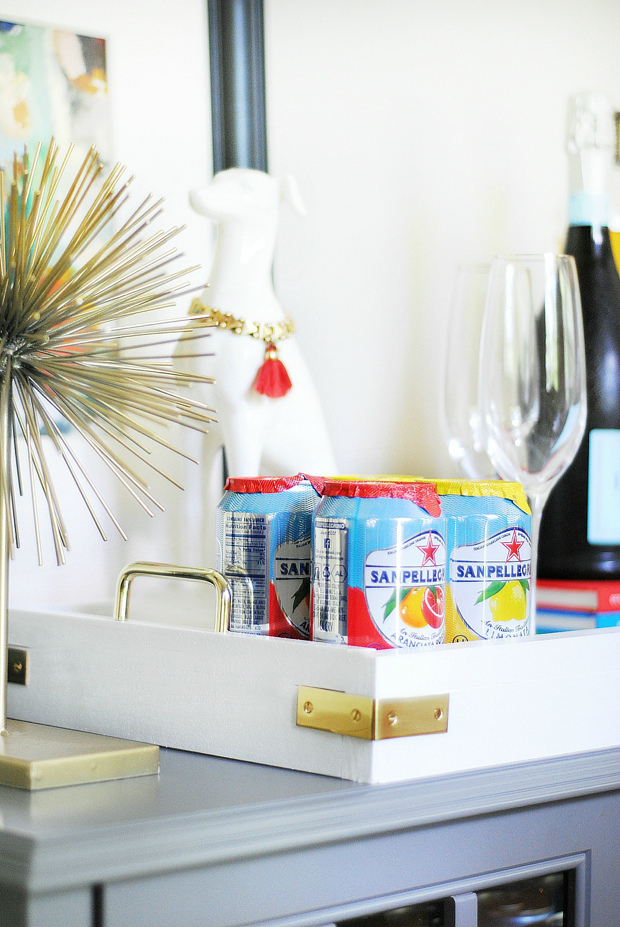 The tutorial for how I made the tray is in my latest article for EHow but I wanted to share a couple of resources for the products I used.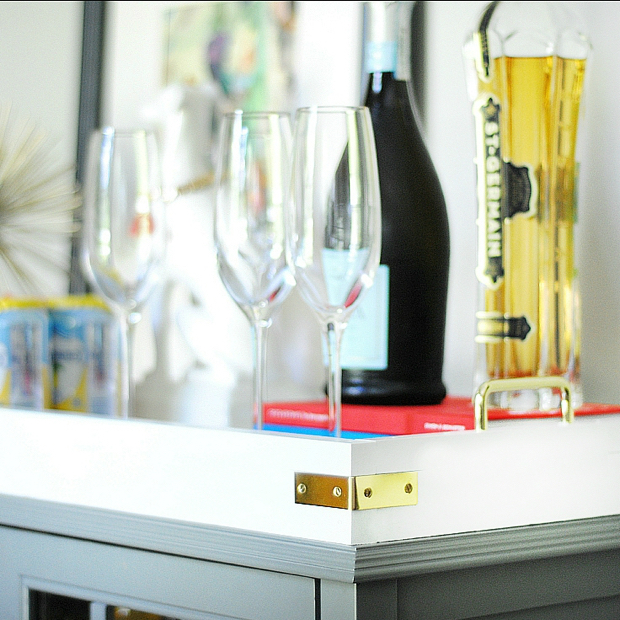 There are plenty of beautiful ready-made trays out there but making one allows you to customize the look and the size so you can get exactly what you want. It's a great cost-effective way to get a high-end look too.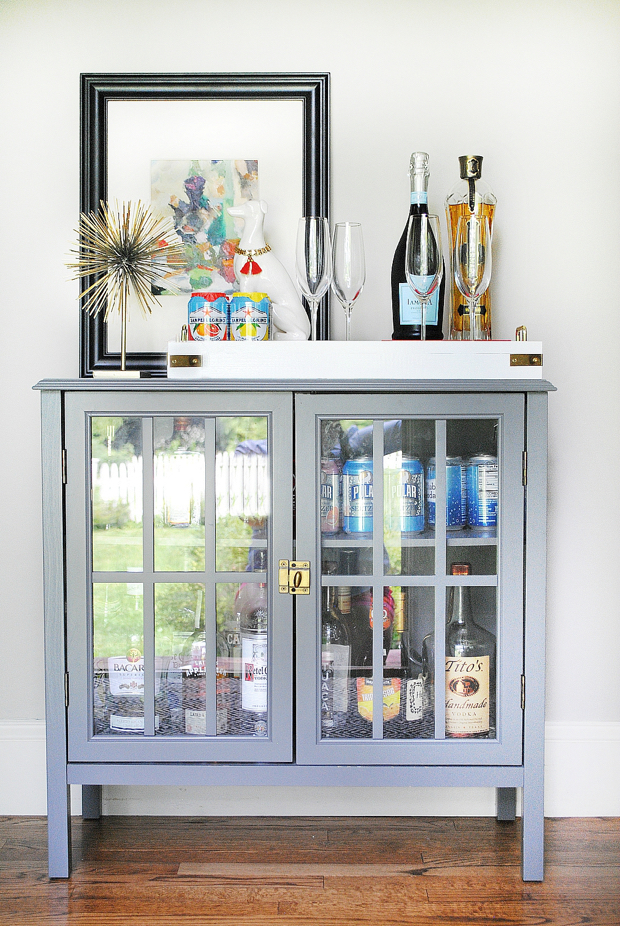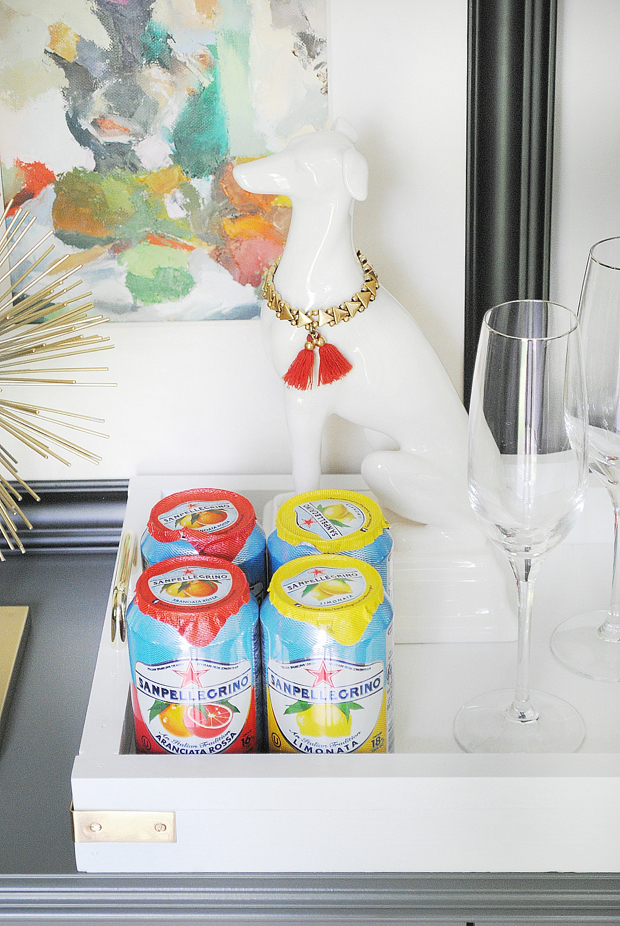 Check out the full tutorial by heading over the EHow!