Baked beans are an often overlooked but totally amazing side dish that deserves a second look. And I'm not talking about those mushy beans in tomato sauce that come in a can. I'm talking about smoky, bacony, sweet, and salty homemade baked beans. The absolute best baked beans.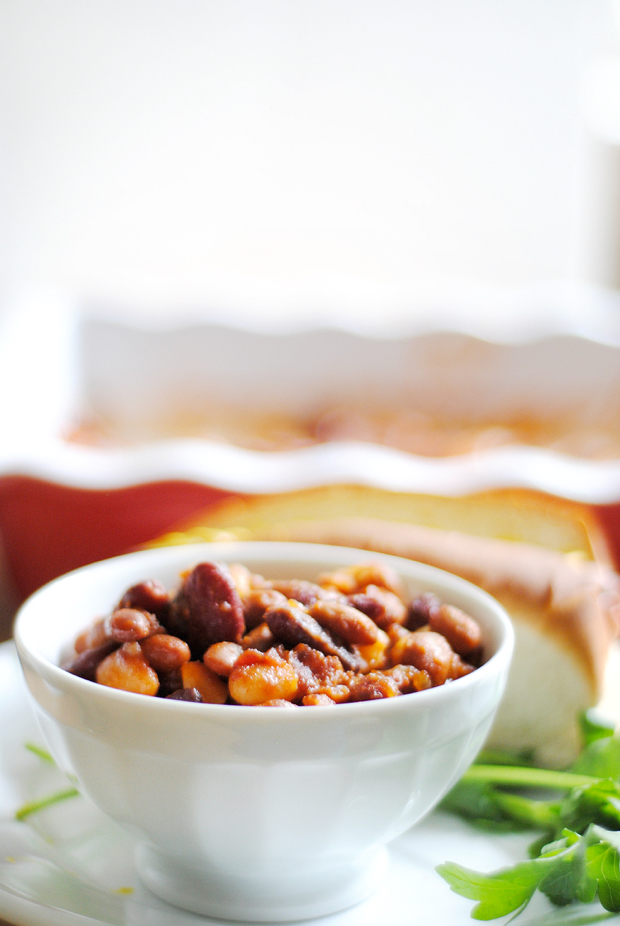 Did I mention they're a cinch to make? There are only two things to cook – bacon and onions – then a quick stir of all the ingredients before you pop it in the oven. Sometimes I stir everything together right in the baking dish to save on dirty dishes!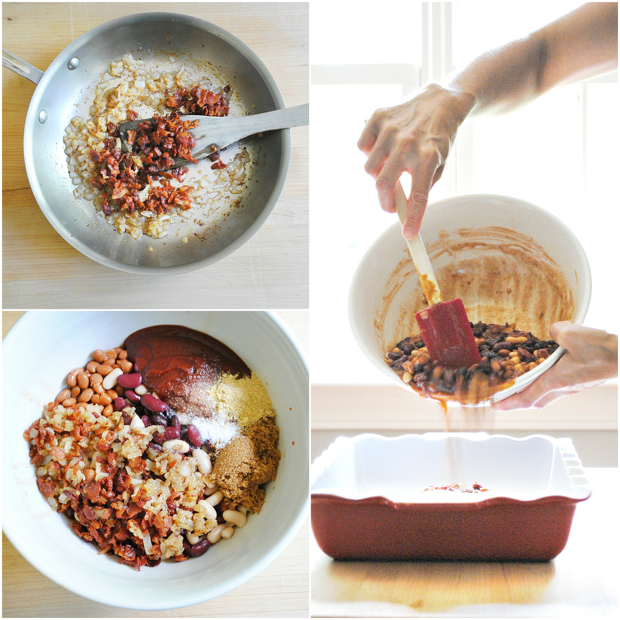 My family absolutely loves these baked beans. I've seen my husband eat them cold straight from the fridge. I haven't taken it that far but these are baked beans that will make you want seconds and anyone you serve these to will be asking you for the recipe. The combination of kidney, cannellini, and canned baked beans with bacon and a few spices make humble baked beans simply spectacular – soft and creamy but with just enough "tooth" to make them interesting.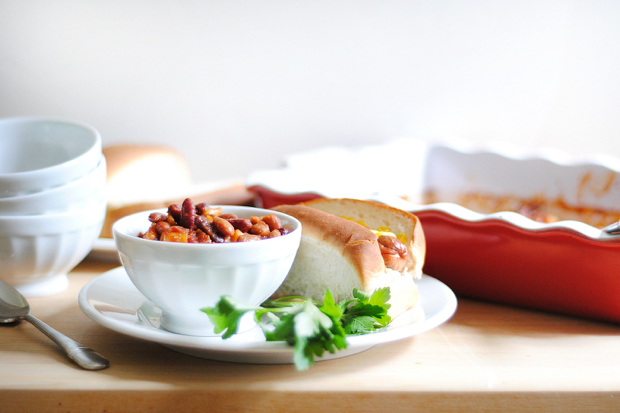 If you've never given baked beans a try, you should. Seriously. They're amazing with hot dogs, burgers, sandwiches, grilled meats…basically everything :)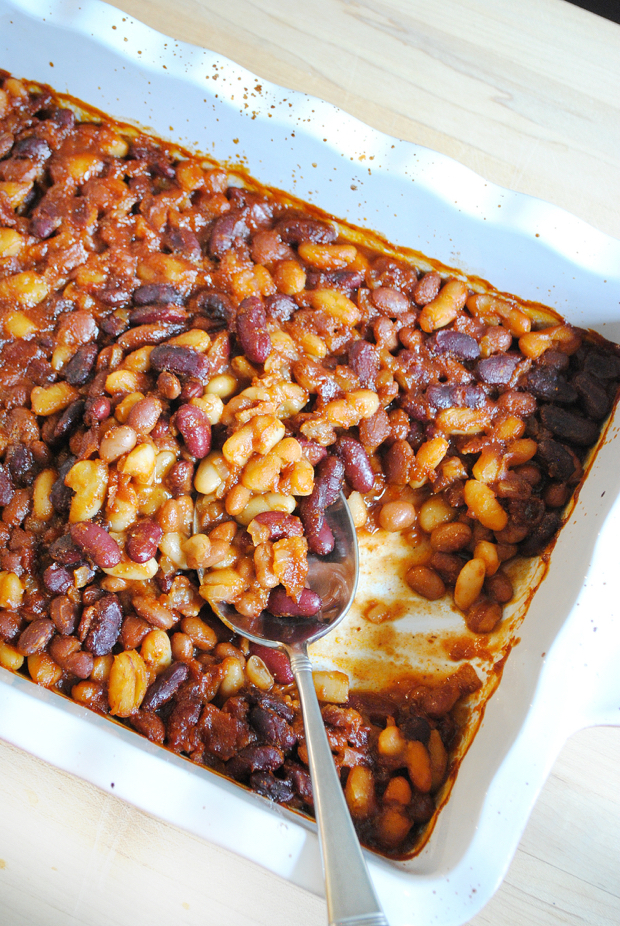 The Best Homemade Baked Beans
The absolute BEST homemade baked beans! Smoky, sweet, salty perfection.
Ingredients
6 slices bacon, chopped
1 medium onion, chopped
½ c. ketchup
3 tbsp. dark brown sugar
1 tbsp. cider vinegar
1 tsp. kosher salt
1 tsp. dry mustard
15 oz. can baked beans (Whole Foods 365 Ranchero beans are my favorite!)
15 oz. can kidney beans, drained and rinsed
15 oz. can cannellini beans, drained and rinsed
Instructions
Preheat oven to 350º.
Cook bacon in a medium sauté pan until browned and crisp. Remove with a slotted spoon so bacon drippings remain in the pan. Add the onion and cook until browned and soft, about 5 minutes.
Add bacon, onions, and all the rest of the ingredients to a medium-large bowl and stir together to combine. Spoon into a 9x13 baking dish and bake 30-40 until beans are bubbling and thickened slightly. Shorter baking time will give you more saucy finished baked beans.