Even if you are not from Philadelphia (which I am) you have most likely heard of a Philly cheesesteak. They may be the iconic food of my hometown (along with soft pretzels, hoagies, and water ice – seriously, that's a thing) but you can find a Philly cheesesteak on just about any pub menu anywhere nowadays. I've dubbed this recipe authentic Philly cheesesteaks because while most cheesesteaks in the city of Philadelphia swear by Cheese Whiz, (1) I discovered that authentic, original Philly cheesesteaks called for provolone cheese and (2) I think Cheese Whiz is kind of disgusting.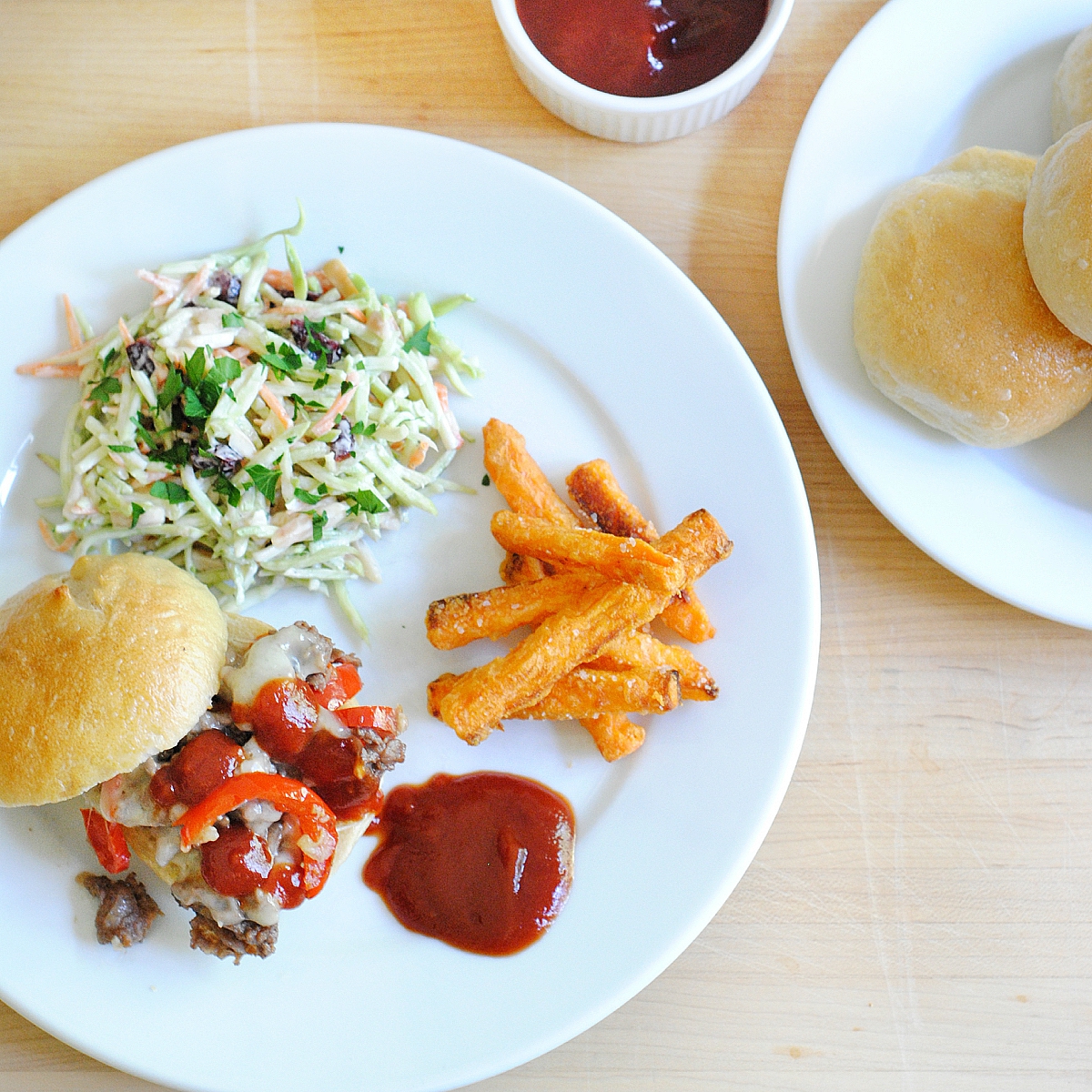 So instead of Cheese Whiz I sautéed onions and peppers (perhaps not 100% "authentic") with super thin sliced beef and topped it all off with a generous layer of provolone cheese. I used mini buns because small sandwiches are the favorites around here but if you want to be true to cheesesteak form, pile it all into a long crusty roll.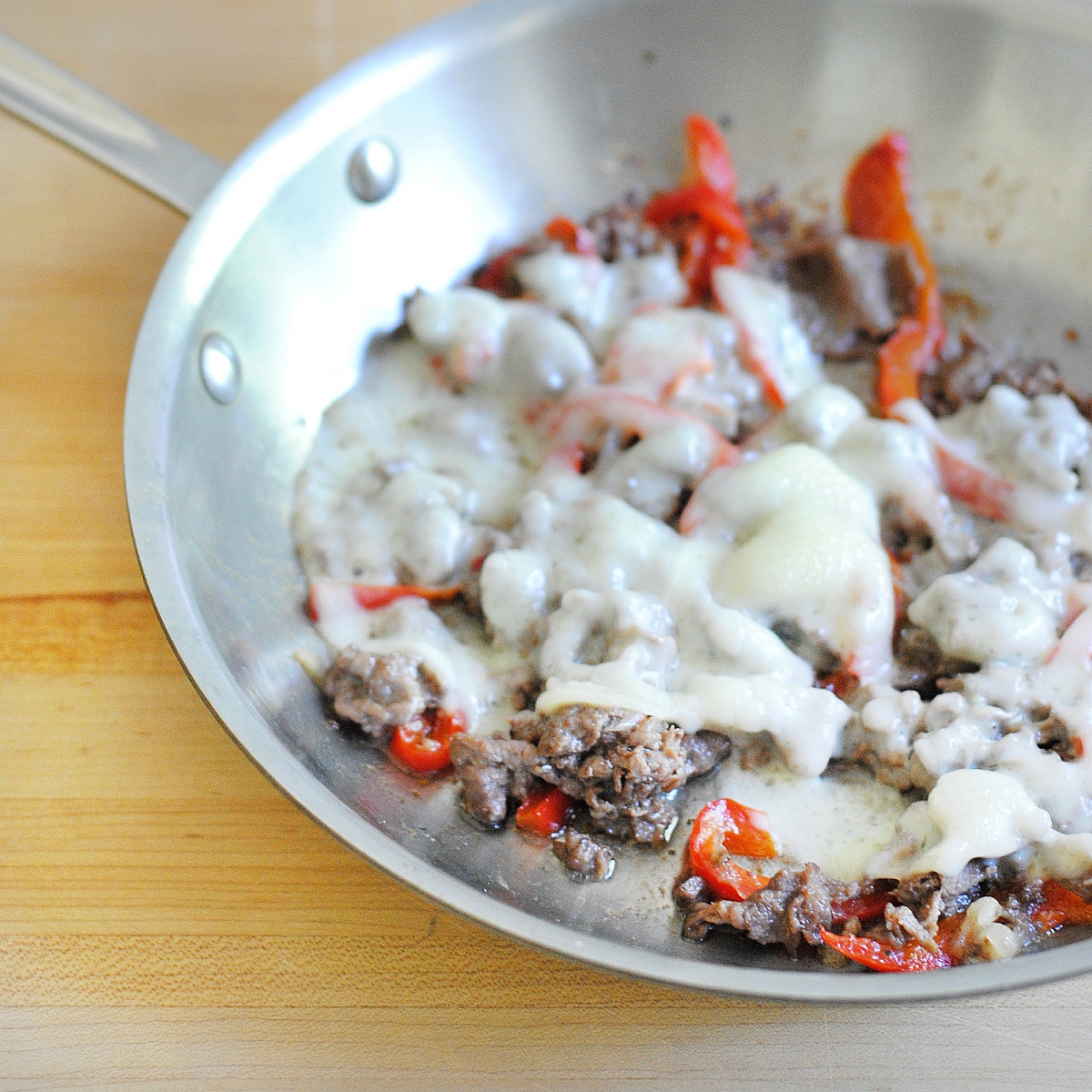 This is a great quick weeknight meal – we ate it with a simple broccoli slaw and sweet potato fries. And if you ever find yourself in the Philadelphia area you really should seek out some water ice – it's probably not what you think it's really, really good.

Authentic Philly Cheesesteaks
An easy sauté of onions, peppers, and thinly sliced beef topped with provolone cheese yields a succulent and delicious authentic Philly cheesesteak, at home! Best served slathered generously with ketchup :)
Ingredients
1 tbsp. olive oil
1 yellow onion, sliced
1 bell pepper, sliced
1 lb. very thinly sliced beef (you can often find ribeye thinly sliced)
6 slices provolone cheese
8 small or 4 large rolls
ketchup (optional)
Instructions
Heat olive oil in a sauté pan over medium heat. Add onions and pepper and sauté until onions have started to turn golden and peppers are softened. Salt and pepper to taste. Add beef and cook, stirring around occasionally, until meat has lost all of its pink color.
Lay provolone cheese on top of the onions, peppers, and beef and cook until cheese has melted.
Pile the cheesy mixture onto buns or rolls and top with ketchup if desired!