Those of you with children, especially children who are in school and are used to being kept busy by friends and teachers, know that days off from school, rainy weekends, and sick days can get boring fast. I'm always on the lookout for things to tuck away for these kinds of days and I feel like I just hit the motherlode. Have you guys heard of Kiwi Crate? I had, but had never actually tried it out before this week. My girls loved it and had so much fun making the projects that came in the boxes.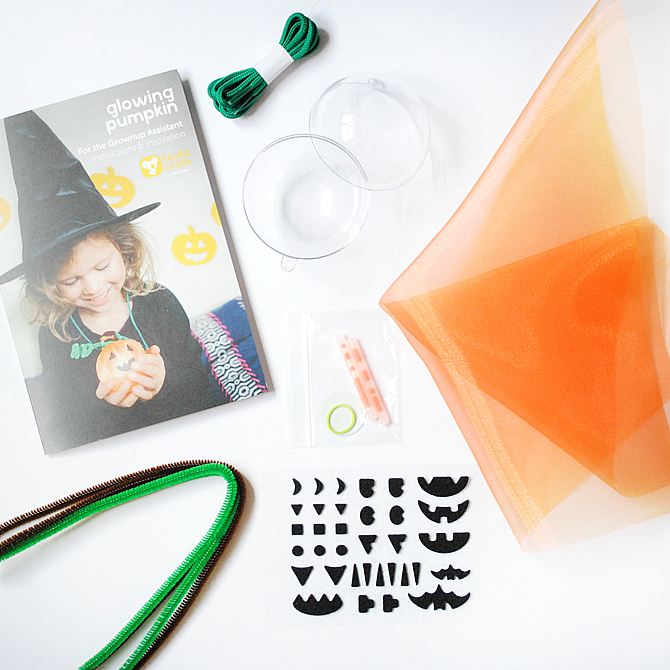 One thing I didn't realize was that Kiwi Crate offers four different kinds of boxes – ages 3-4 (Koala Crate), ages 4-8 (Kiwi Crate), ages 9-16+ with a focus on science (Tinker Crate), and 9-16+ with a focus on art (Doodle Crate). I was sent a Halloween-themed Koala Crate (pictured above) for my four year old and a Halloween Kiwi Crate (pictured below) for my six year old.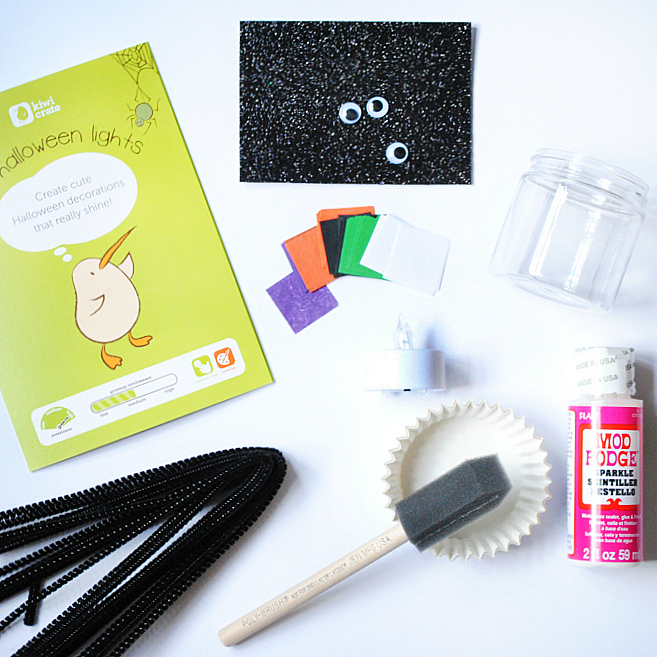 Ellie's Koala Crate project was making a glowing pumpkin necklace.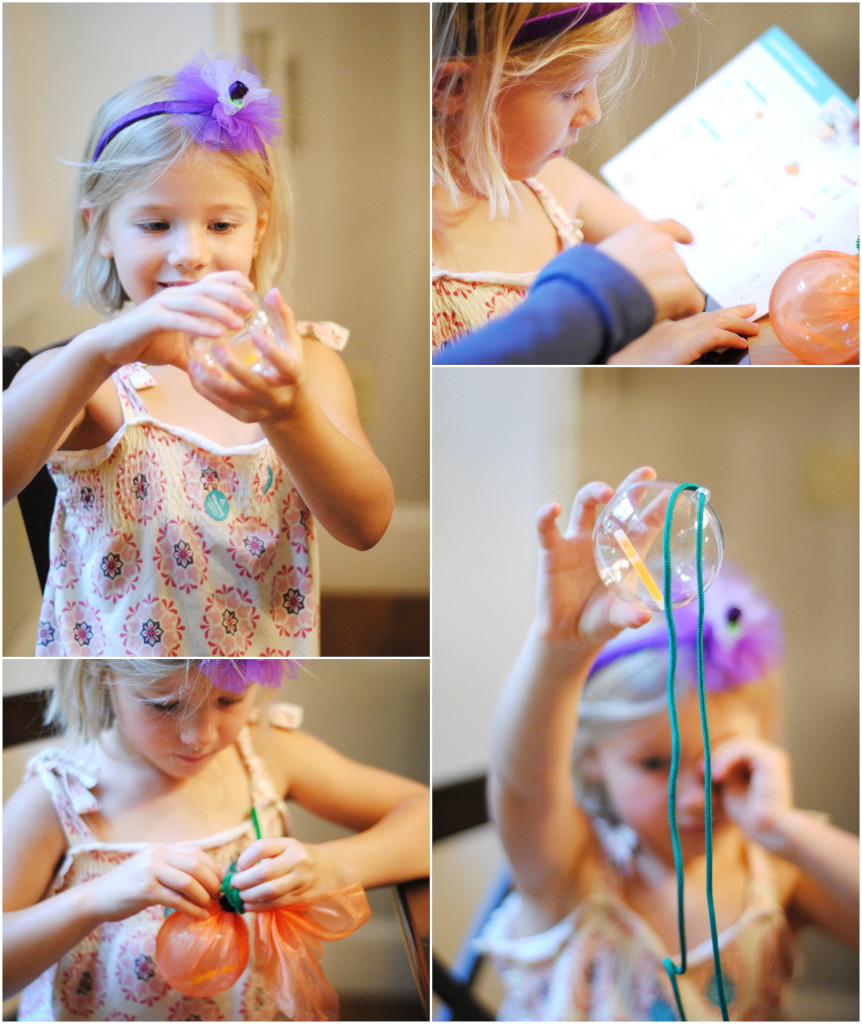 I found she needed me to kind of coach her through the steps but she was able to do almost all of it herself.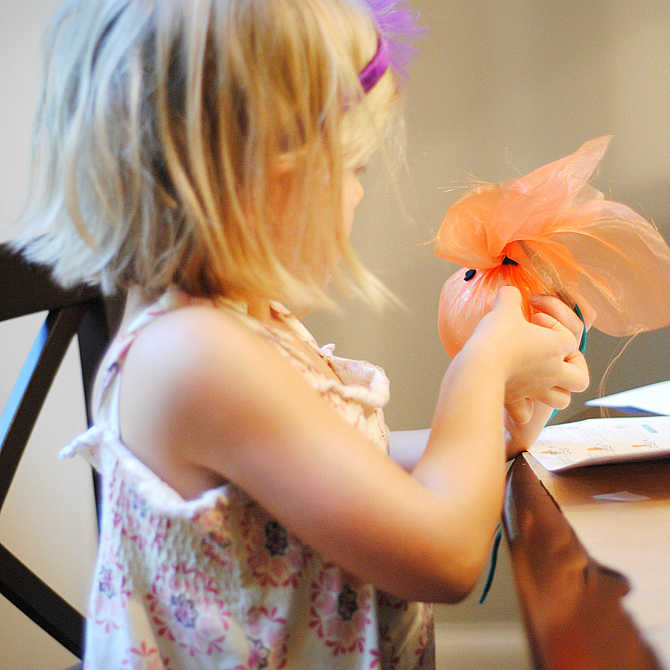 This girl loves the camera…no coaxing needed to show me her final project!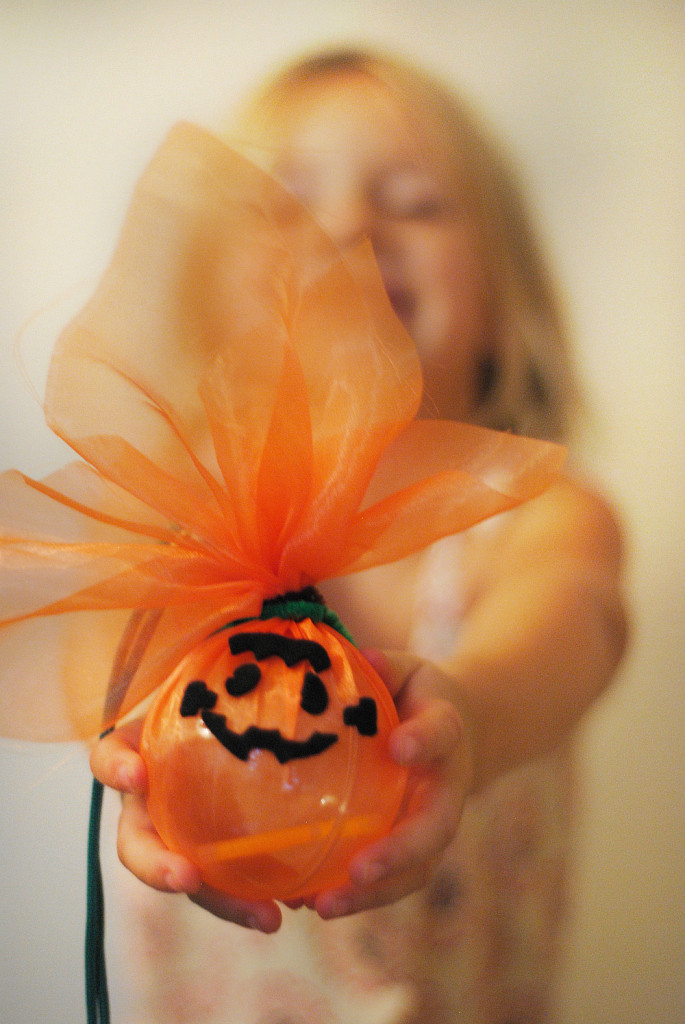 And she's the one who suggested modeling it in the dark hallway so we could see the glow. I mean, seriously, WHAT is this pose?!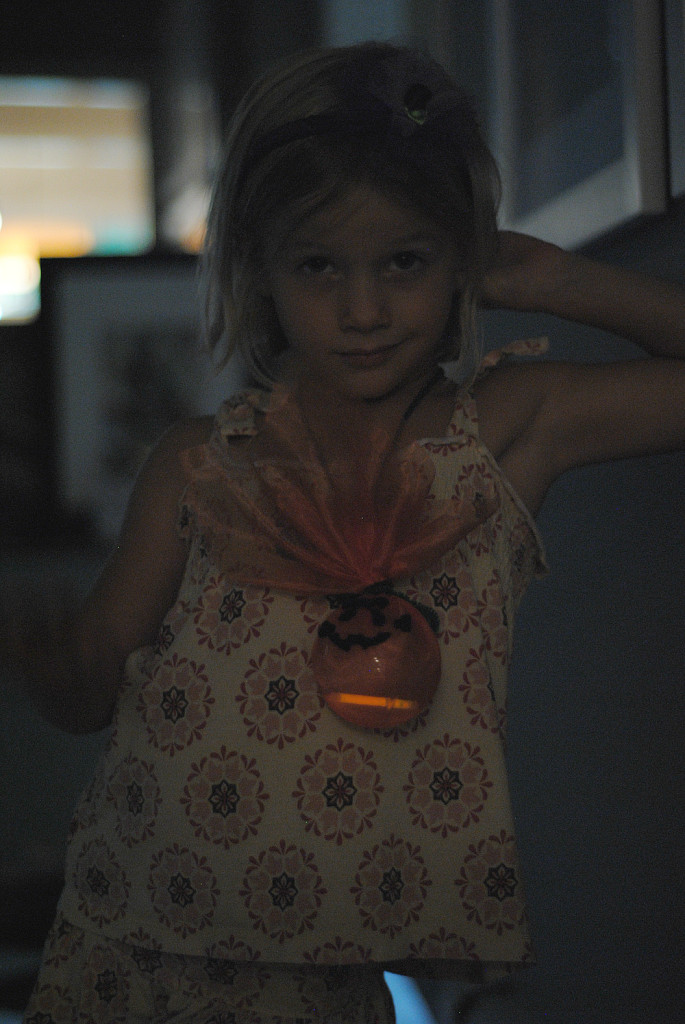 The Halloween Kiwi Crate project was making Halloween Lights. I helped Ada read the directions and from there she could do the whole thing herself. This kind of project that she can do without me is absolutely priceless.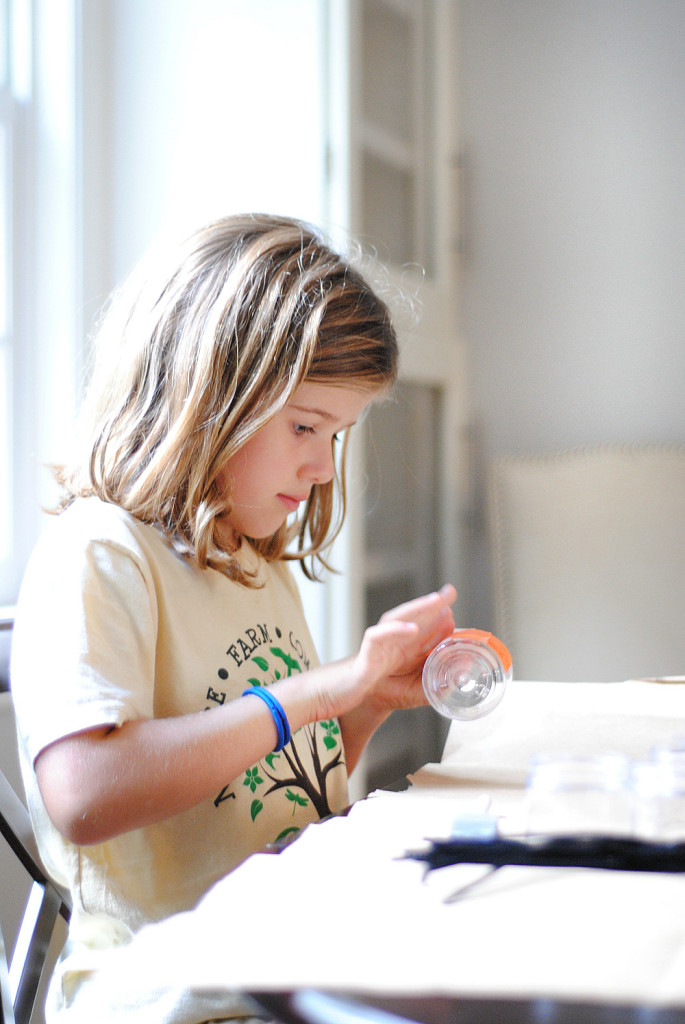 This girl loooooves artsy projects of any kind. I'm already thinking she will probably love the Doodle Crate in a couple years.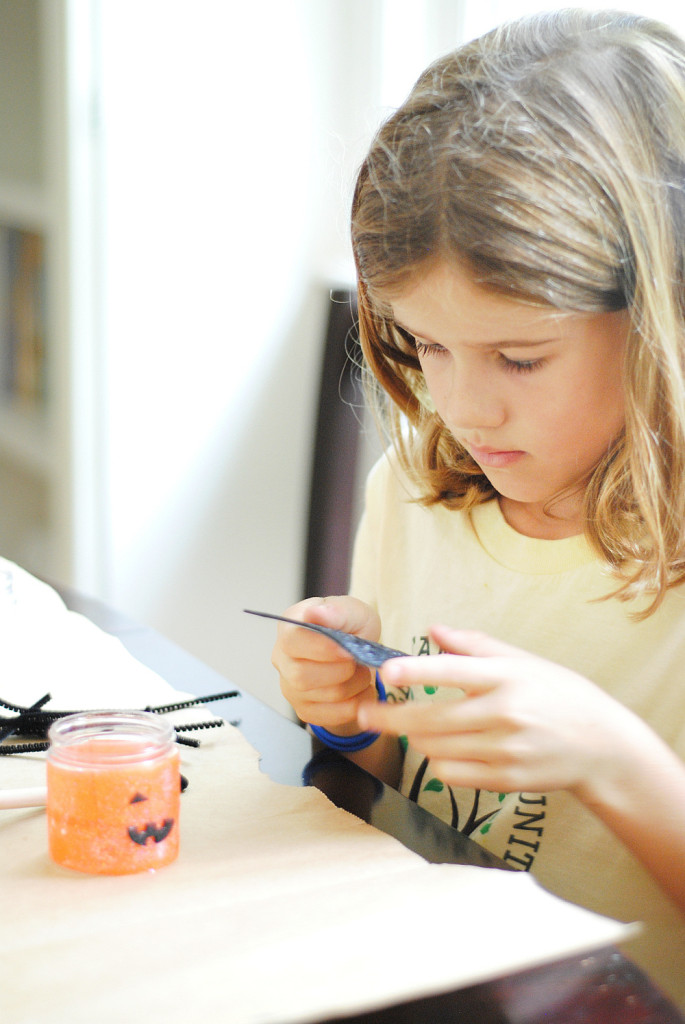 How cute is the finished light? She also made a spider and bat. The glitter ModPodge was a big hit.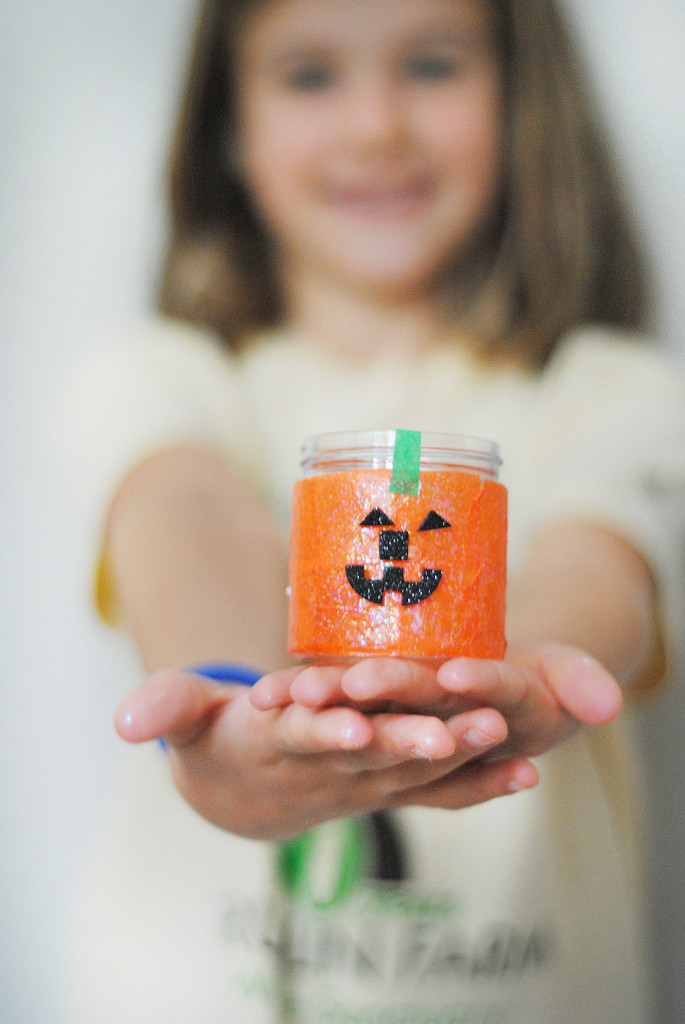 She's so excited to put these in the windows on Halloween night.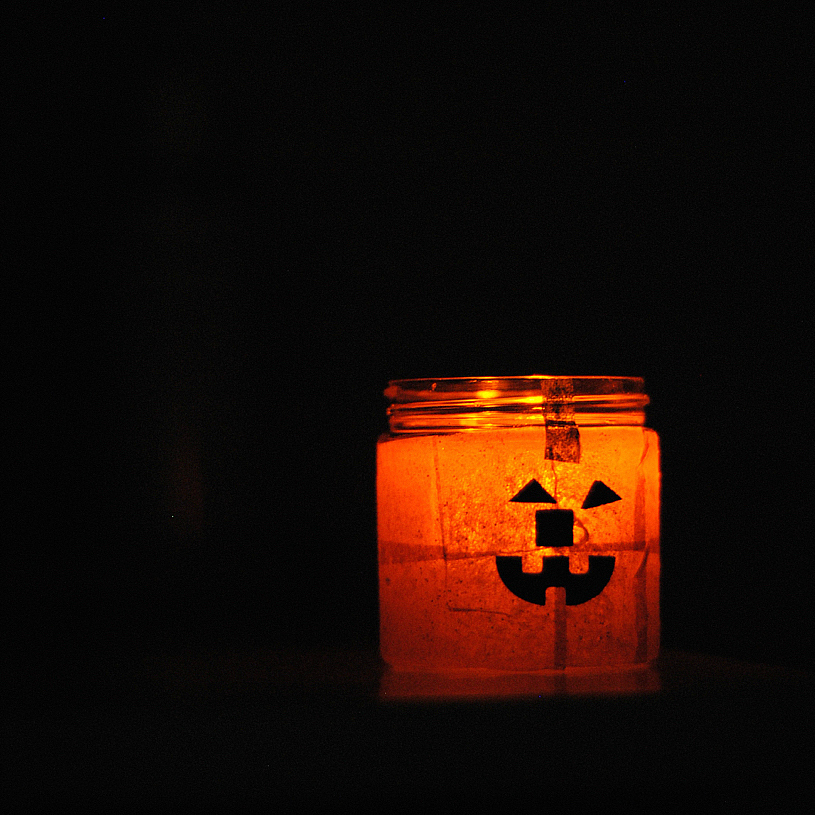 Kiwi Crate asked for an honest review of the product and here it is. I think this is a great concept. I love the subscription option and the excitement it would give to the child receiving the crate. I think the quality of the materials and projects is excellent and scaled well by age, based on my girls' experience working on them. I really love the idea of using this as a gift idea for birthdays or holidays. I'm always looking for fresh gift ideas and Ada already said she hopes someone will give her this for Christmas.
I also have to give Kiwi Crate kudos for gifting a six-month subscription to my good friend's son (Gemma, who I talked about yesterday). Her son is about two months into a six month hospital inpatient treatment course for leukemia. I reached out to Kiwi Crate about providing him with a subscription and can't tell you how much I appreciate their generosity in doing so. The leukemia diagnosis rocked this family's world, as you can imagine, and they have many, many long hours to fill within the confines of a hospital room.
Kiwi Crate has compensated me in the form of the two boxes for my daughters and the gift subscription for Gemma's son. All my opinions about the product are my own and sincere, and I'm so pleased to promote a company with both quality products and a compassionate outlook.