Hi there, friends! How was your week? We had our first week of true fall temperatures around here, which I have mixed feelings about. Part of me is happy to feel the crispness in the air and be able to bust out some of my fall clothes, but the cool/cold season where I live is looooooong, so I also feel a bit heavy inside when the weather starts to turn. Anyhow, welcome back to Four Favorites Friday, where I share my favorite picks from the week in home, food, and fashion. There are amazing sales going on for some of these items, but this weekend only, so make sure you click through to check out the great deals!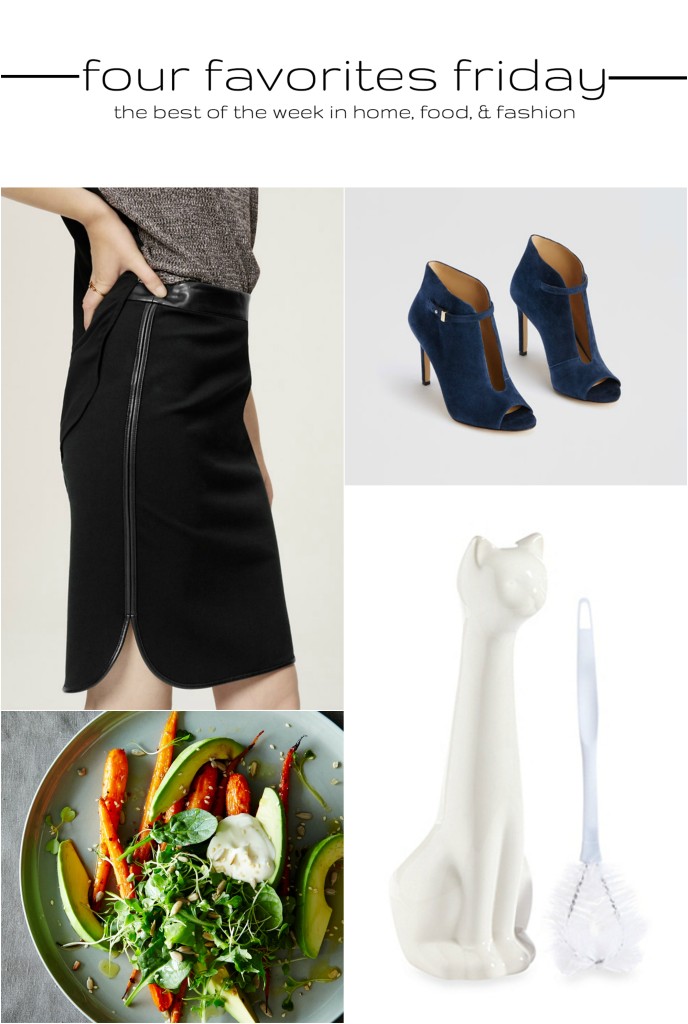 I picked up this skirt – 40% off with code FALL40 through Sunday! – a little over a week ago and I can tell already that it is going to be my absolute favorite this fall. The leather detail at the waist and along the sides gives it a little extra edge and polish, making it perfect for a date night or party but it's so stretchy and comfortable you can wear it everyday too. I traveled in it last week – 4+ hours on a train – and I practically felt like I was wearing pajamas! I plan to pair with a cropped shirt like this one or a drapey blouse like this or this to dress the skirt up (all of these tops are 40% off through Sunday!) and with a cozy sweater like this one or this one or a slouchy seamed tee  (all of these tops are 40% off with code FALL40 through Sunday!) to give the skirt an easy everyday look. p.s. If you're between sizes for the skirt, I'd go up – it's a little snug (in a good way!) because of the stretch.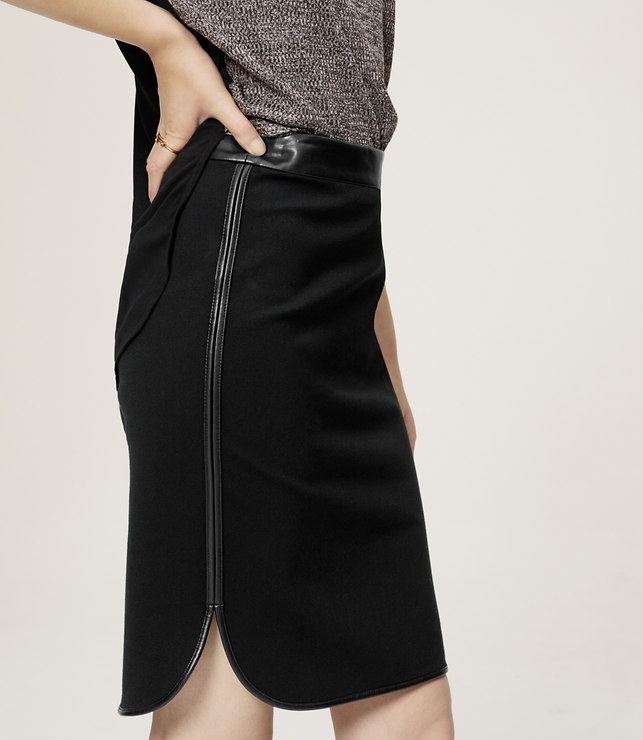 Faux Leather Trim Shirttail Hem Skirt
These booties!!! I spotted them on Gwen last week when we were at a workshop together and they are to die for. The color, the style, the cutout, every single thing about them. These will be my go-to going out shoes all fall and winter. And they are 50% off this weekend with code HELLOFALL. I mean, what are you even waiting for?!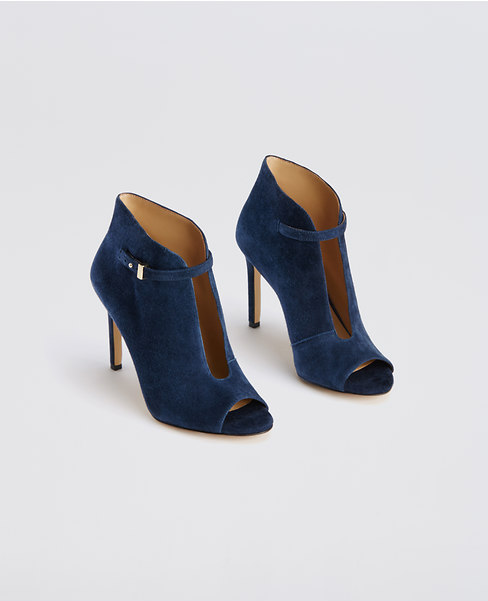 Suede Cutout Booties
I don't think I have ever uttered the words "chic" and "toilet brush" in the same sentence. Until now. You guys. This toilet brush holder is so adorable – definitely, definitely a chic toilet brush. Every bathroom in my house now has one and I have never been so happy to have my toilet brush in plain sight. Plus my four year old finally has the pet cat she has so longer for.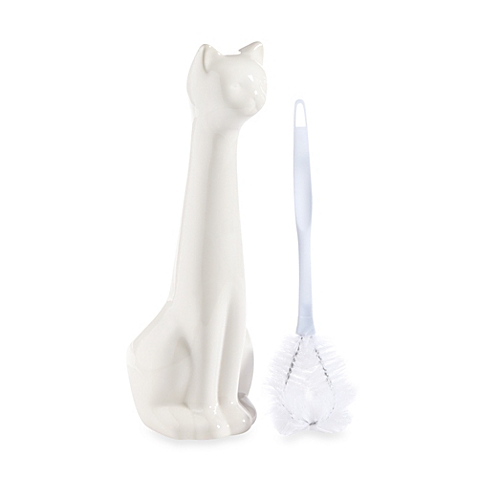 Ceramic Cat Toilet Brush
I think I might be in love. With this salad. It's got the rich flavor of roasted root vegetables, it's creamy, citrusy, fresh, crunchy. It hits alllllll the right notes. I've made it twice in the past week. I add pumpkin seeds with the sesame and sunflower seeds and simplify the dressing by using ground cumin instead of the whole seeds – this lets you whisk the dressing in a bowl instead of using a blender. Otherwise I make it just as it states in the recipe.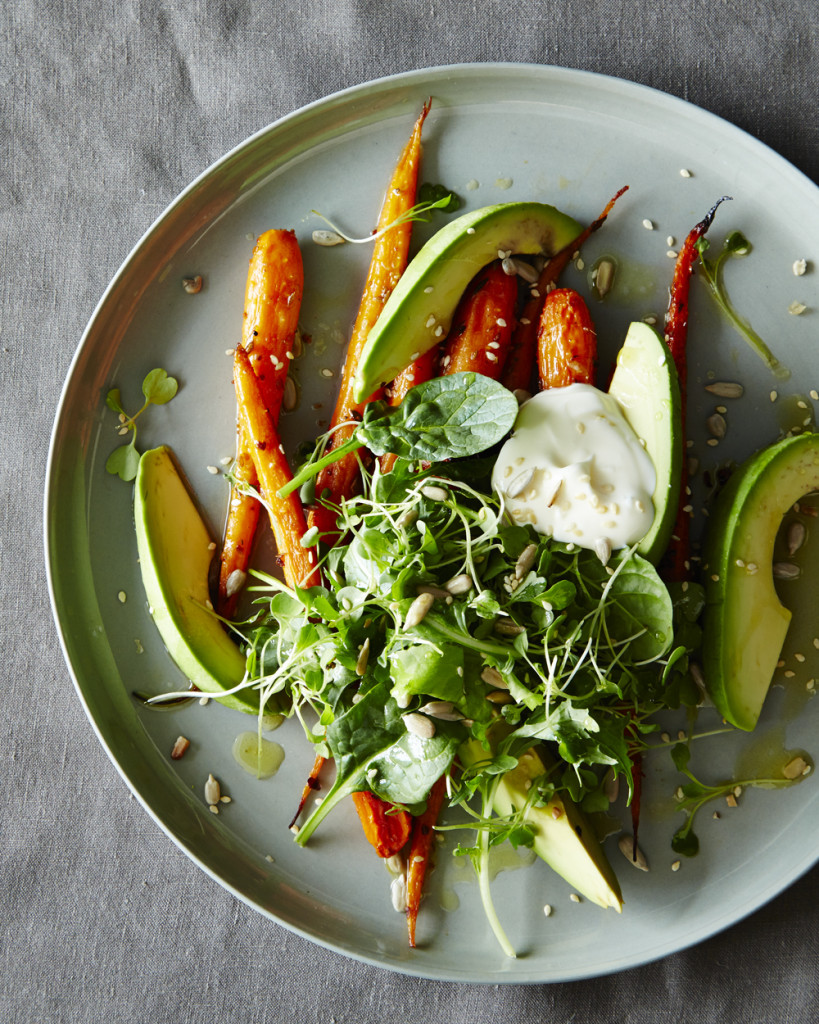 Roasted Carrot and Avocado Salad with Crunchy Seeds