Hello! Welcome to another edition of Four Favorites Friday, where I share my absolute favorite finds from this past week in home, food, and fashion. I'm in Boston today for Wayfair's inaugural Heart Home Conference – follow along with me on Instagram where I'll be trying to give little updates throughout the day. Keep scrolling to see what I'm wearing today too ;)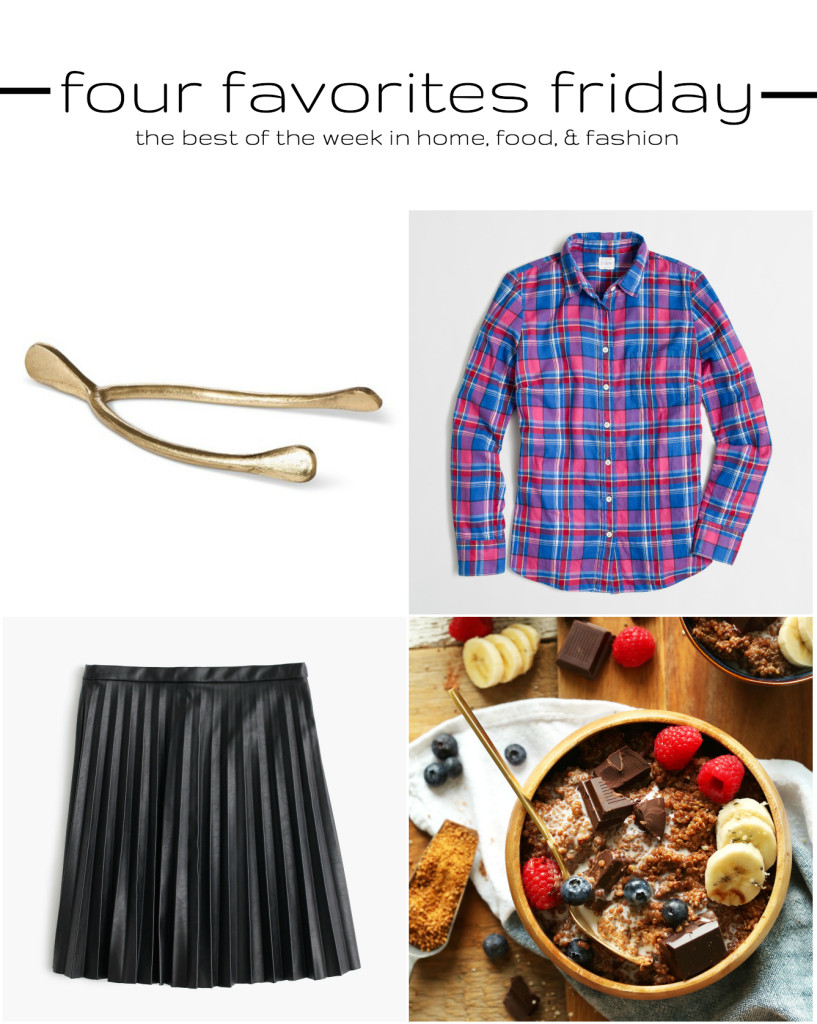 I'm a big fan of gold objects. Pretty much any gold objects. This oversized wishbone grabbed me instantly. It's just perfect on top of a stack of coffee table books.
Here's a little peek at it on my family room coffee table. Big changes happening in this room…details coming in just a couple of weeks!
Oh, how I love a button-down shirt. Plaid, gingham, striped, you name it, I love it and probably have at least one. Punchy plaids are my absolute favorite right now. They feel perfect for fall and the bright colors keep me from feeling like I'm wearing my husband's shirt. This particular one is just perfectly fitted in all the right places and doesn't gap at the chest. I'm wearing it every way I can think of  – with my favorite jeans (so comfy they feel like leggings and 25% right now!!!) and field jacket or vest for an easy weekend outfit and tucked into skirts for a dressier look are my current favorite ways to take it out for a spin.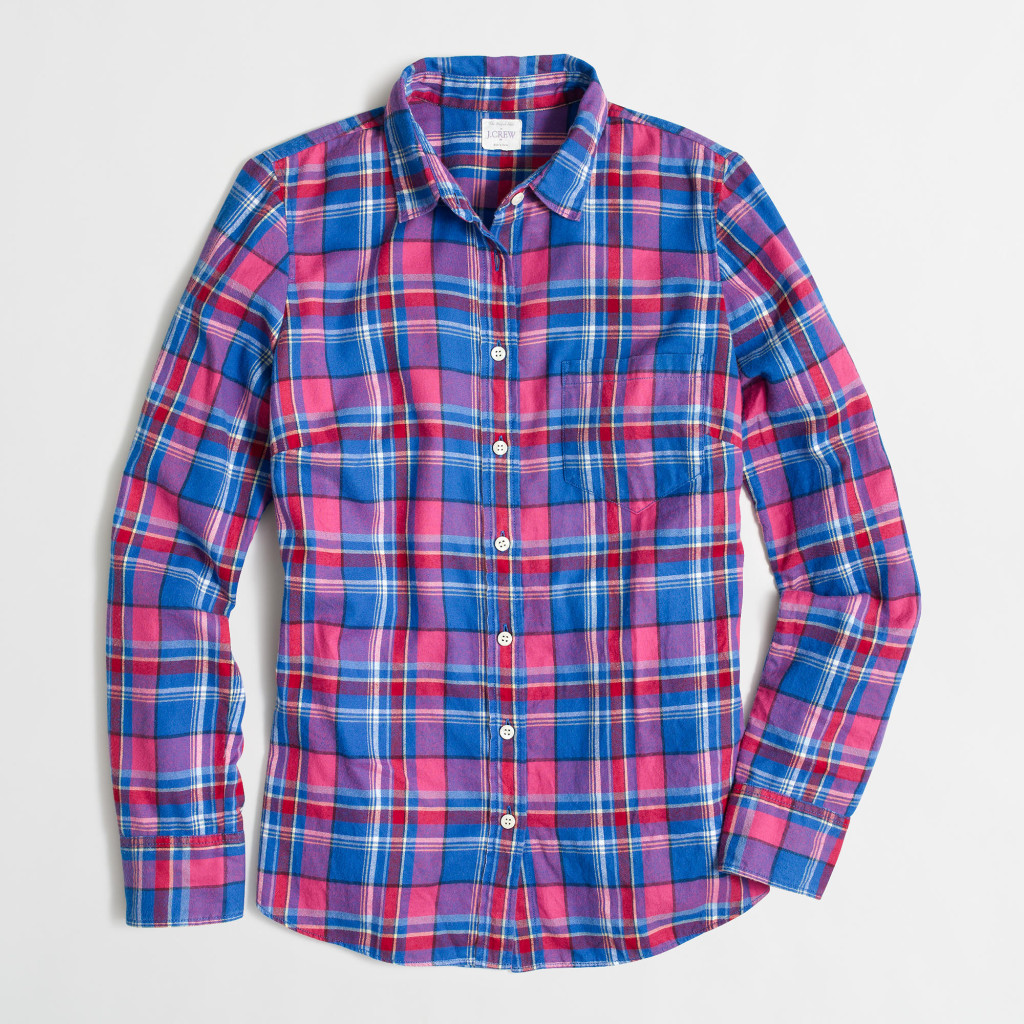 Fitted plaid flannel shirt
Speaking of tucking this plaid shirt into skirts, let me introduce you to the coolest skirt of the season. The pleats give it a slight air of preppiness but the faux leather ups the edge factor just enough so it doesn't feel precious-preppy. I swear, this skirt goes with everything. I'm wearing it today with…you guessed it…the plaid shirt. My girl, Mallory, showed the look off at the Better Homes & Gardens event we attended together a couple weeks ago and I just loved the look.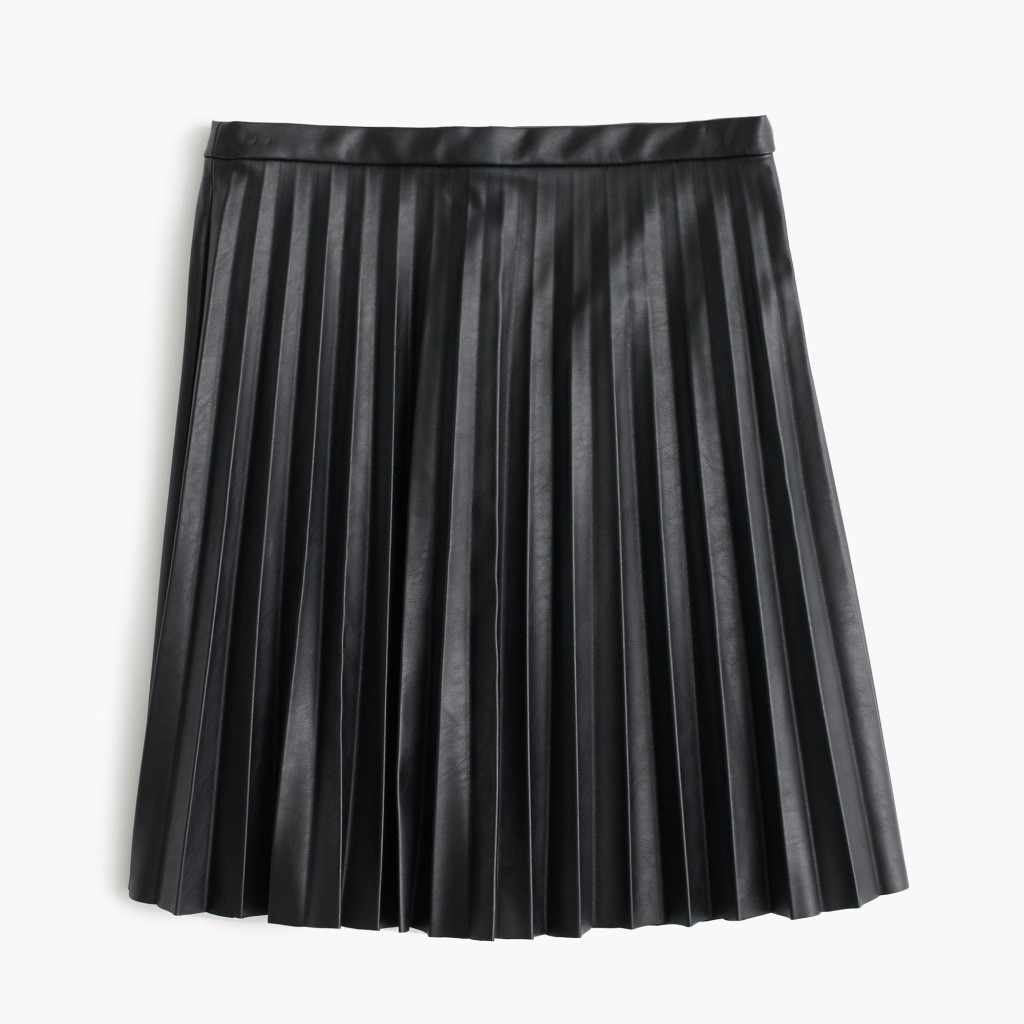 Pleated faux leather skirt
This is me modeling the look. Just kidding. That's not me. You couldn't even tell, could you? I dream about eyelashes like that though. But look – the skirt comes in navy too! Hmmm…could I use two faux leather pleated skirts in my wardrobe??…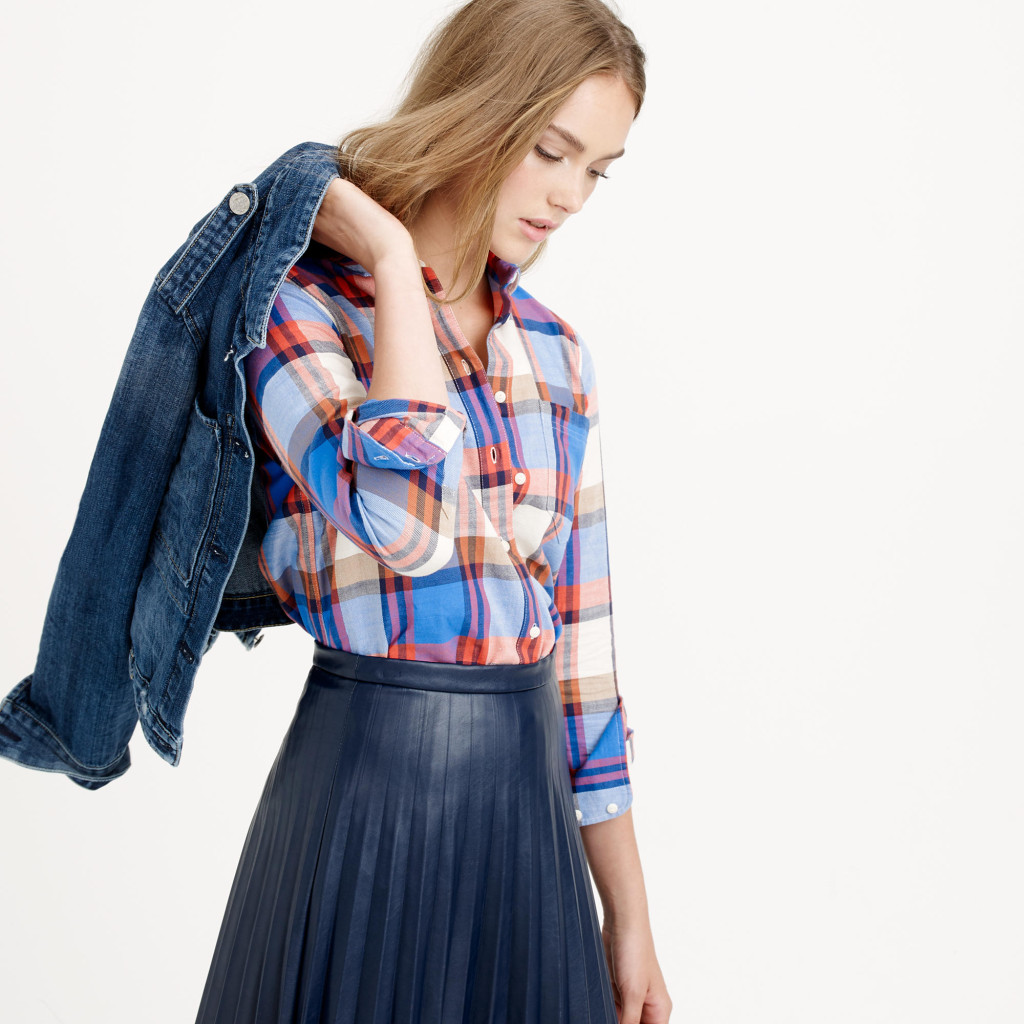 Are you kidding me with this dark chocolate quinoa breakfast bowl?? How fantastically awesome does it look?! I really like quinoa a lot but haven't tried it much for breakfast. Which is silly because it's got such amazing protein content, it's the perfect breakfast grain. I can only image how thrilled my girls will be when I give them chocolate breakfast bowls next week. Also probably confused… "Um, really, mommy, chocolate for breakfast? I mean, NEVERMIND, chocolate for breakfast!" I am so excited to make this. We have a bumper crop of backyard raspberries right now too so it is obviously meant to be.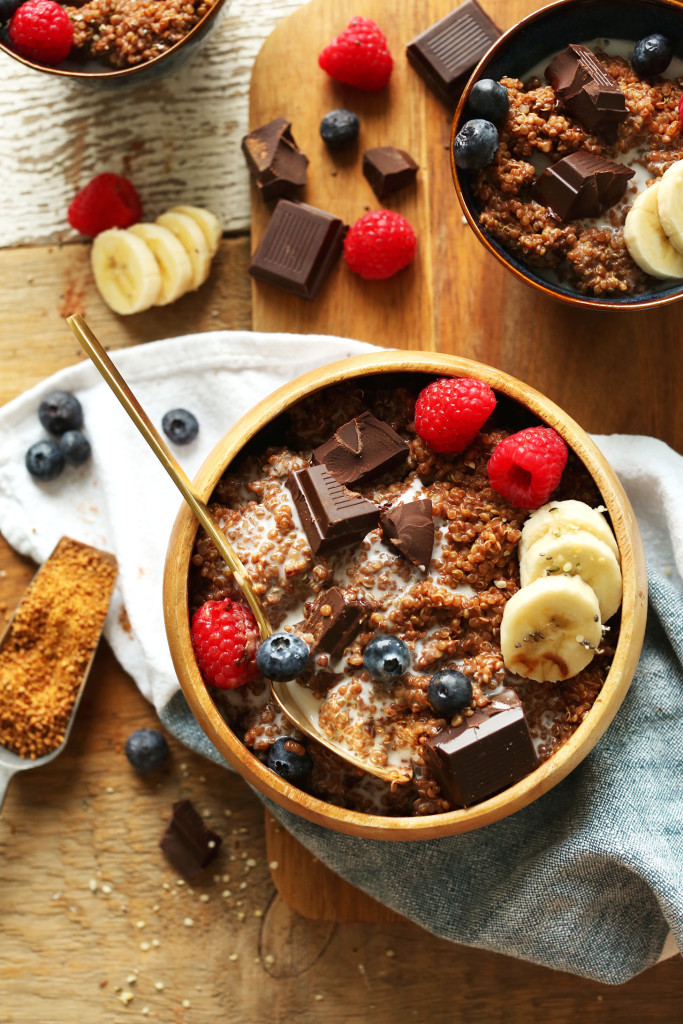 Dark chocolate quinoa breakfast bowl
Hope you have a delightful weekend!