I did not expect to be on the hunt for new counter stools. I bought a set of five only a year and a half ago and had no intentions of getting rid of them. But then the caned seats on three of the five stools completely collapsed. And it turned out the ones I'd chosen were not the most kid-friendly – lots of little nooks and crannies for fallen food bits to get stuck. So I went on the hunt for new counter stools with three main requirements – wipeable surface (see previous food bits issue), stylish (I can't completely sacrifice style for function), and has a back (no toppling over backwards, please). I started my search at Wayfair because they have such a huge variety of styles and price points, but let me tell you, it took awhile to wade through the 1,500 counter stools with backs! I have, however, found the counter stools of my dreams (I'll show you which ones I chose next week!) but I've also narrowed things down to what I think are the absolute best stylish, kid-friendly barstools. So you don't have to make your way through 1,500 of them :)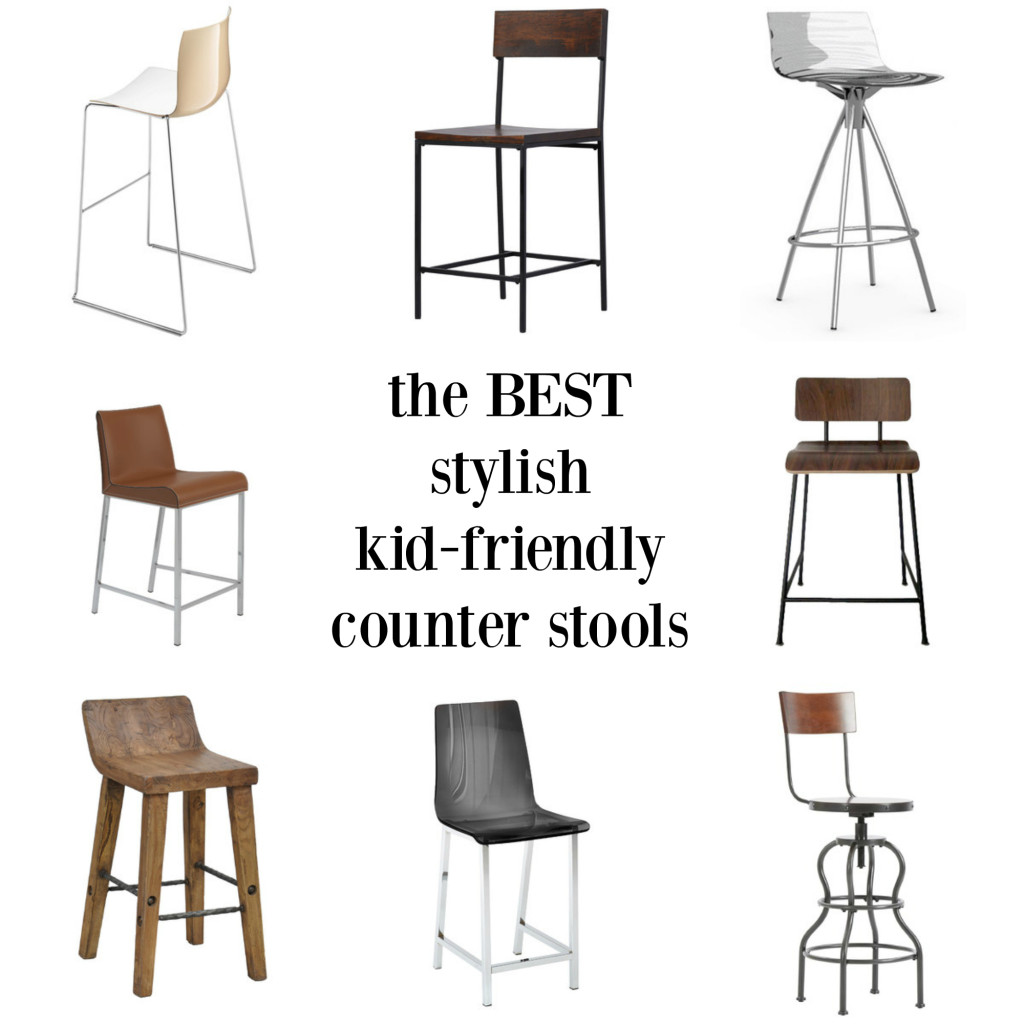 Let's take a closer look at my picks and what I like best about each one.
First up is this two-tone beauty. I love that it has an accent color on the back (there are several other color options as well). The sled base of the legs is really pretty and different too.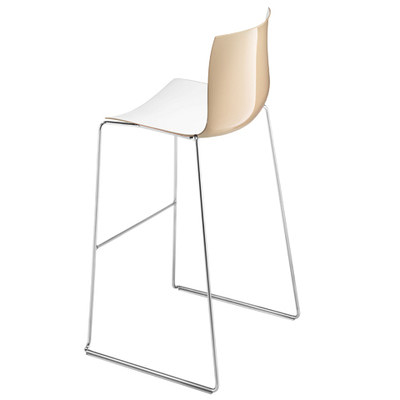 Arper Catifa Bar Stool
This stool is simple and classic – perfect with any style decor and will stand the test of time. I really like the rich brown against the black legs – it would add the perfect amount of warmth to an all white kitchen!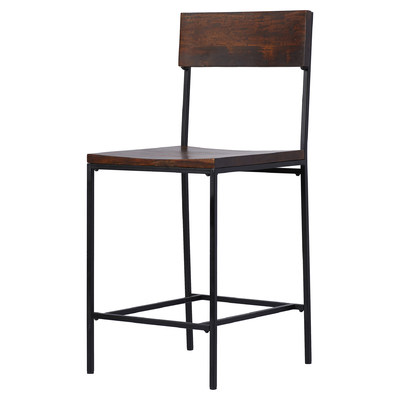 Mercury Row Bar Stool
There's something about this modern curved beauty that appeals to me. I especially like the way the legs come out from the center into four points. Really interesting and different than either a straight-up pedestal or a traditional four-leg stool.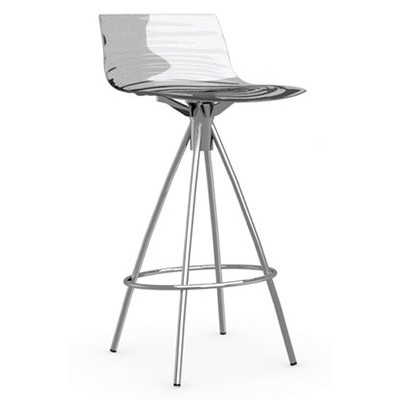 Calligaris L'Eau Bar Stool
Cognac leather. That is all.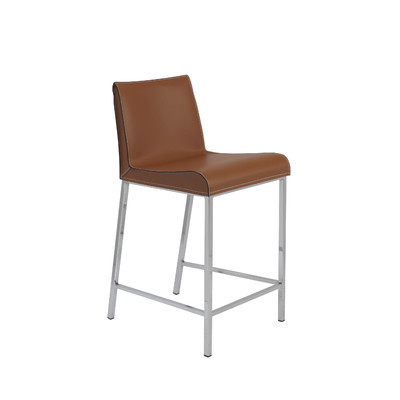 Eurostyle Cam Bar Stool (set of two)
This stool reminds me of the second one I shared but with a little bit more of a mid-century modern feel. I like it for all the same reasons I like the first one, but this has a slightly more true modern feel where the other one was more modern farmhouse.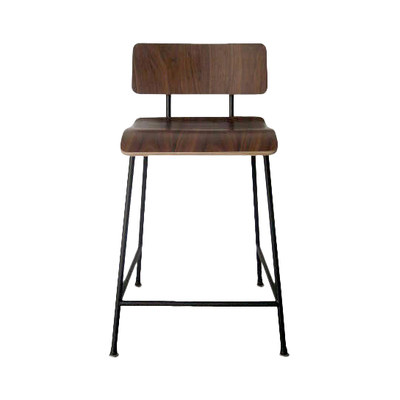 Gus Modern School Bar Stool
I love that this stool looks like it was just carved right out of the middle of a giant tree trunk. What a cool conversation piece to have in the kitchen.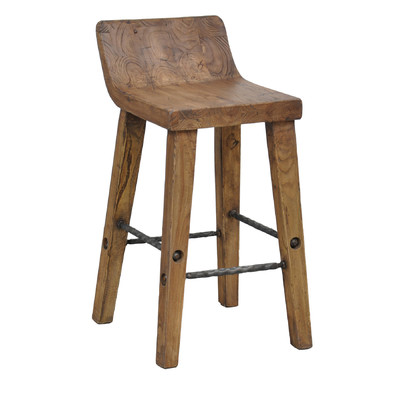 Kosas Home Reagan Low Bar Stool
This smoky molded seat that is slightly sheer is so chic, especially on top of those glossy chrome legs!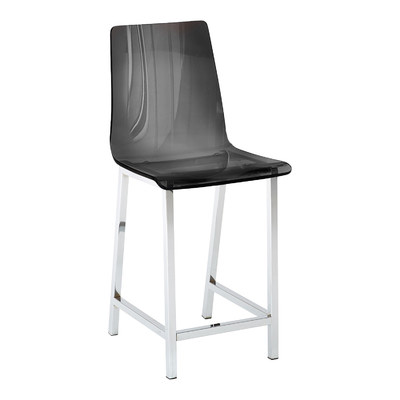 Mercury Row Adela Bar Stool
I love the bell-shape of the base on this stool. Plus the two levels of footrests is great for growing children!
Mercury Row Atria Swivel Bar Stool
So what's your guess?? Which ones do you think I went with? We have actually been using the new counter stools for about a month now and I love…like LOVE love…them. Stop by next week and I'll show you!
Wayfair sent me four barstools in exchange for posting about them but all ideas and opinions expressed are sincere and my own. I chose these eight stools on my own with no influence from Wayfair. As always, I only share products and companies with you that I genuinely like.