Summer party season is upon us and while I think this creamy spinach artichoke dip is seasonless and absolutely perfect any time of year for any occasion, it's a great recipe to have in your back pocket for all those summer gatherings coming up. You can make it totally ahead of time and it's one of those appetizers that everyone loves. The last time I made this I actually thought it was a joke when I turned around and the entire dish was gone five minutes after I'd set it out. I've played around with a few different spinach artichoke dip recipes over the years and this one is my absolute favorite.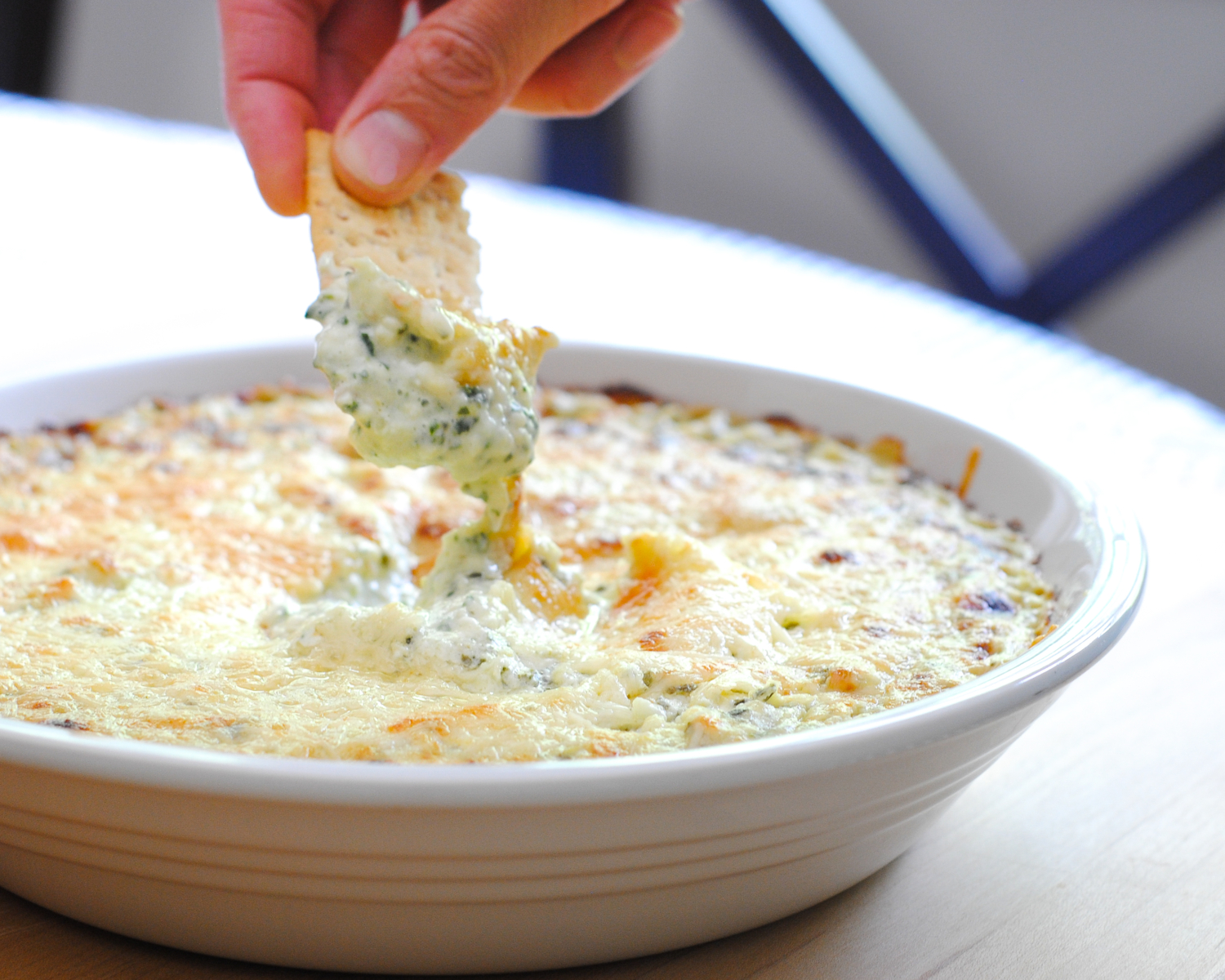 Besides the fact that everyone always seems to go nuts over spinach artichoke dip – it's one of those appetizers everyones loves and yet most people don't think to make themselves – I love that it's a recipe I can almost always put together on a whim when I have that, "Oh no, I need an appetizer!" moment. It's made of ingredients I keep in the pantry, fridge, and freezer so I can always pull it together when I need something last minute.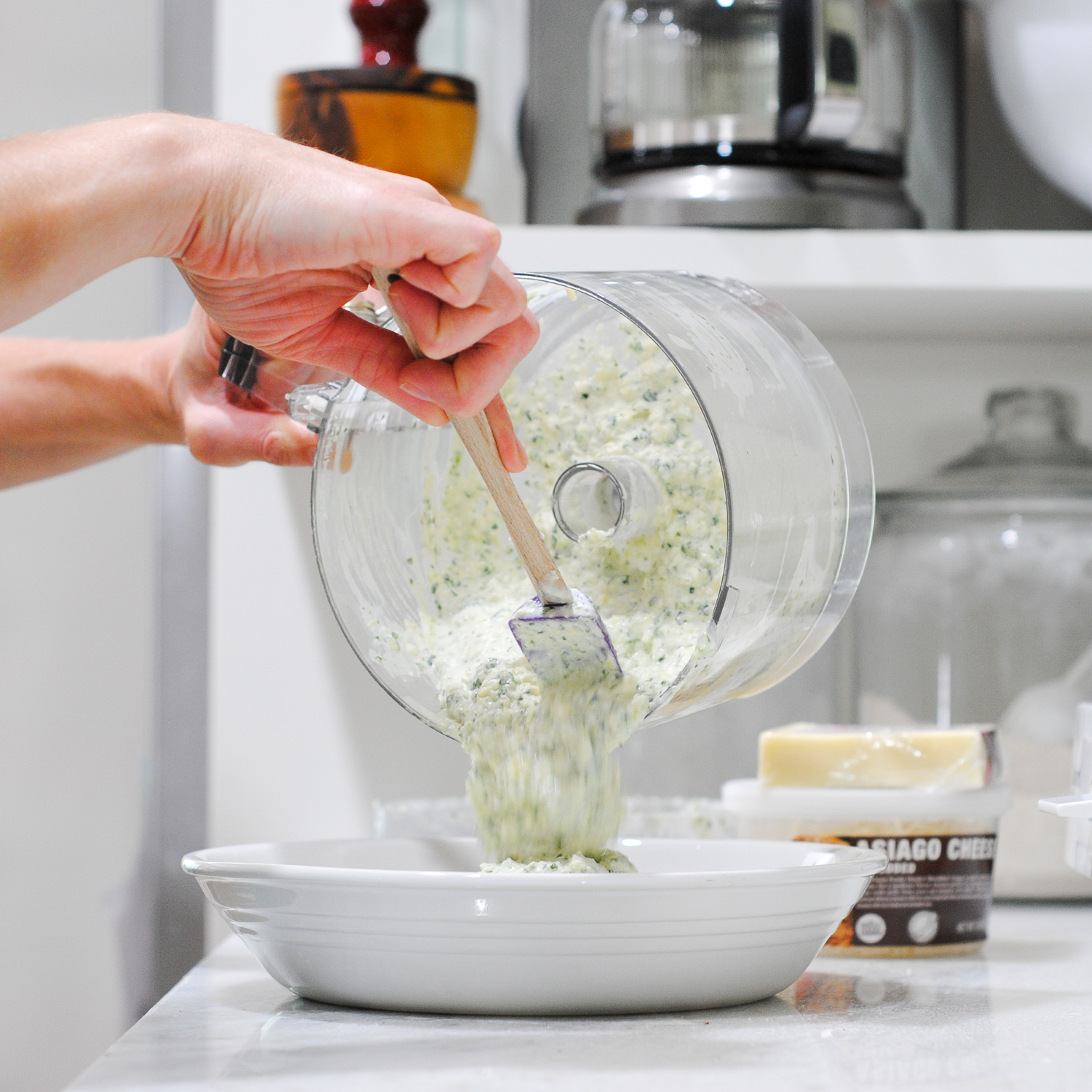 You can use almost any cheeses you have on hand – cheddar, jack, mozzarella, parmesan, asiago…it's a very flexible recipe, which is one of the many things I love about it. In the instructions below, I've detailed how I usually make it, but if you are really pressed for time, you can put every single one of the ingredients in the food processor, whir it together, spoon into a dish, bake, and be done. It's SO easy.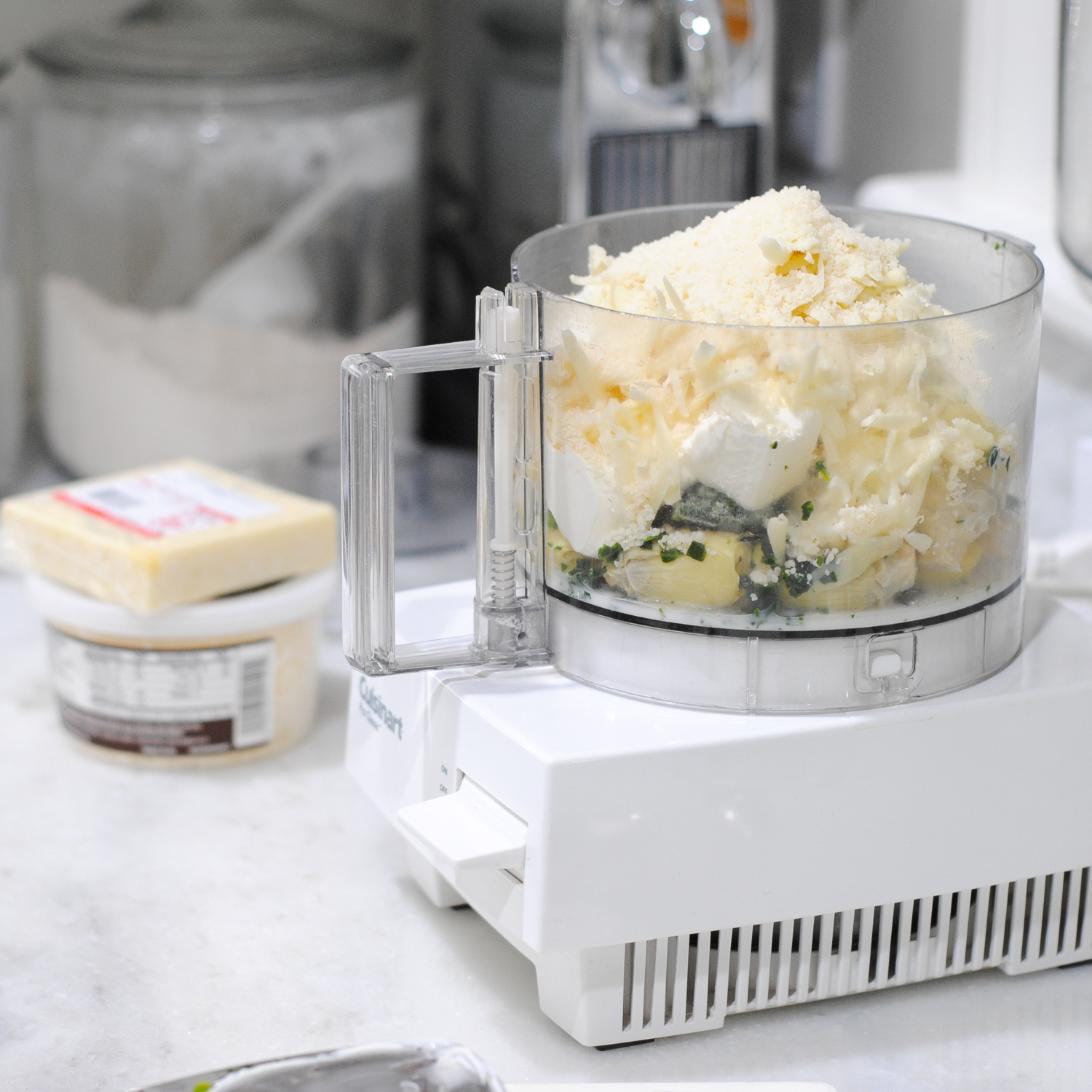 But beyond the ease to prepare and the rave reviews every time I make this spinach artichoke dip, I love this recipe because it is so super delicious. I think I will have to make my move a little sooner if I want to get any next time – or just make a double recipe so I have a backup dish!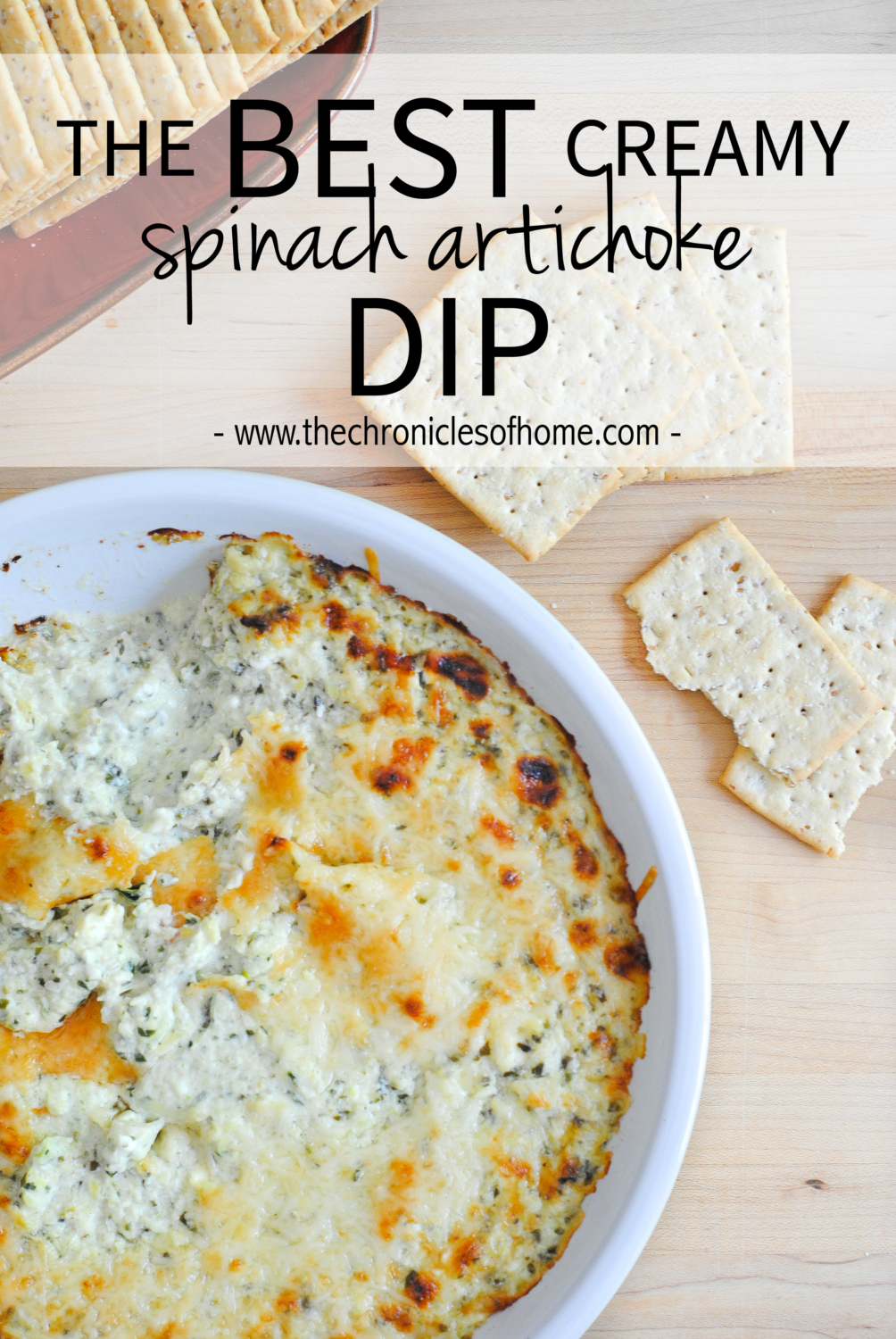 The Best Creamy Spinach Artichoke Dip
The creamiest, cheesiest, yummiest spinach artichoke dip EVER!
Ingredients
2 cloves of garlic
1 small onion, peeled and quartered
½ c. mayonnaise
½ c. sour cream
2 tbsp. milk
½ tsp. salt
14 oz. can artichoke hearts, drained
½ c. frozen chopped spinach
1½ c. jack cheese, coarsely shredded
½ c. parmesan cheese, grated
Instructions
Preheat the oven to 400º.
Place the garlic, onion, mayo, sour cream, milk, and salt in the bowl of a food processor. Process until smooth. Add the artichokes and spinach and pulse a few times to coarsely chop the vegetables.
Transfer to a medium bowl and stir in 1 c. of jack cheese and the parmesan. Spoon into a 9" pie plate or similar-sized ovenproof dish and sprinkle the top with the remaining ½ c. jack cheese.
Bake for 20-25 minutes, until the top is bubbling and golden. Serve with crackers or tortilla chips.