This cucumber white bean salad is everything I love about summer cooking – simple, fresh, and light. It goes together in minutes, is green and gorgeous just like summer, and tastes delicate but still really delicious.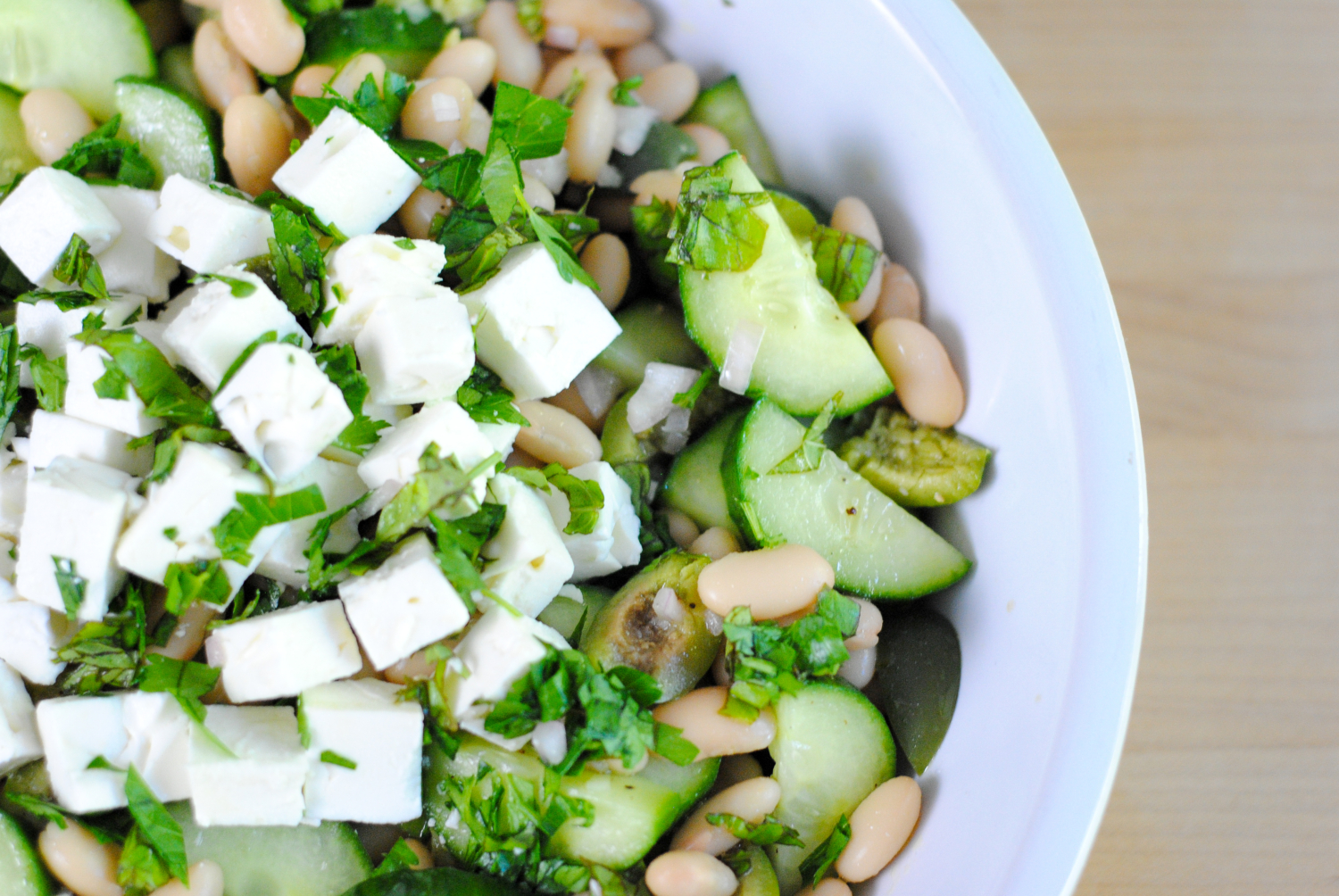 Cucumber salads are such a nostalgic summer food for me. There was little I loved more than a simple salad of cucumbers and tomatoes fresh from the garden in summertime. They were both so sweet and wonderful they didn't need anything more than a bit of light vinegar and a dash of salt. My mouth is watering just thinking of it.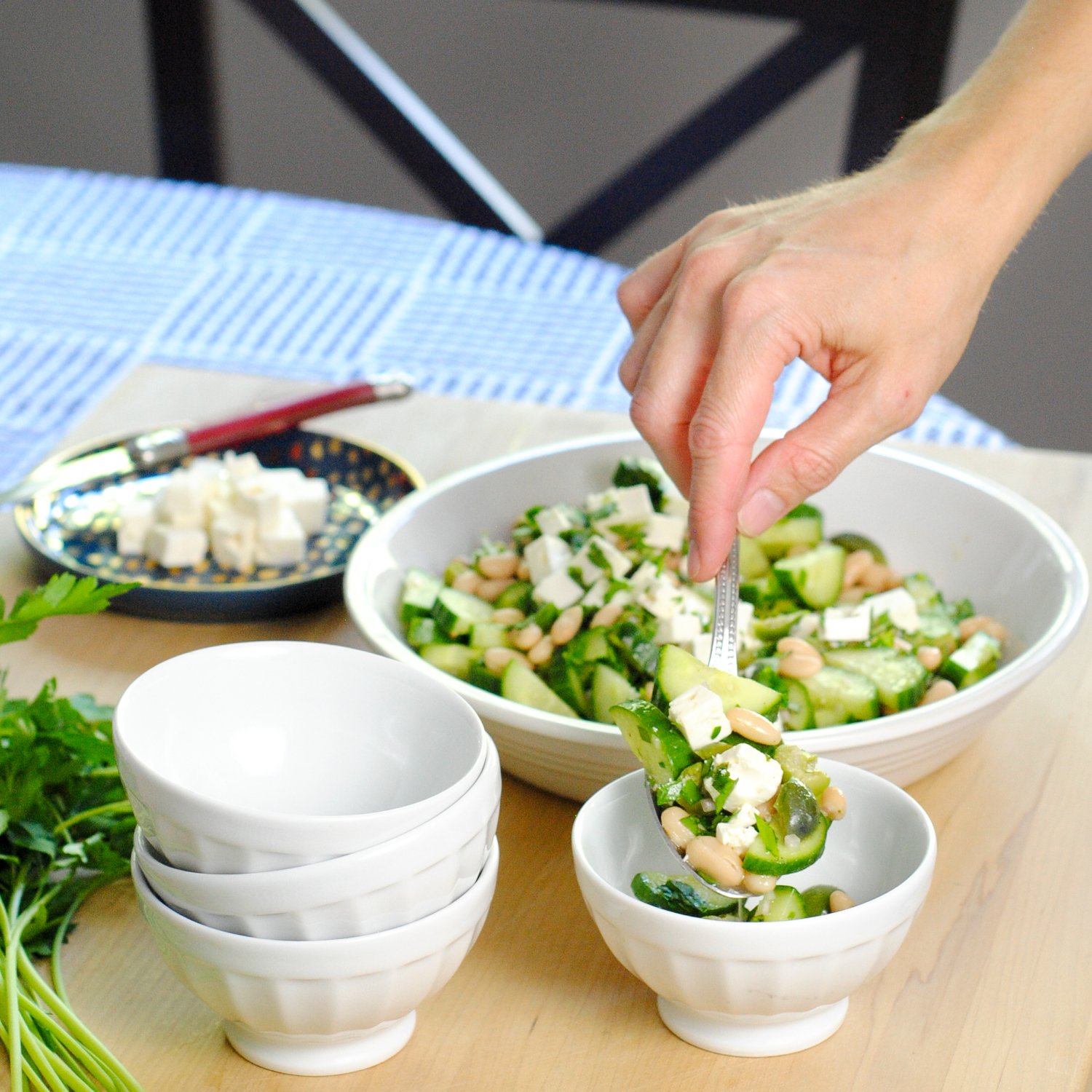 This cucumber salad is different but still absolutely screams summer for me. I added white beans for some substance and creaminess, castelvetrano olives for their buttery, briny flavor, feta cheese for a bit of salty tang, and lots of fresh herbs to really up the summer factor. All together it just tastes so great. I would happily eat this all by itself for lunch or dinner but cooked some fish to go with it the other night. My seven year old asked for seconds of the salad and our three year old neighbor wandered over during dinner on the deck and was eating this right out of the bowl. Clearly, it's a keeper!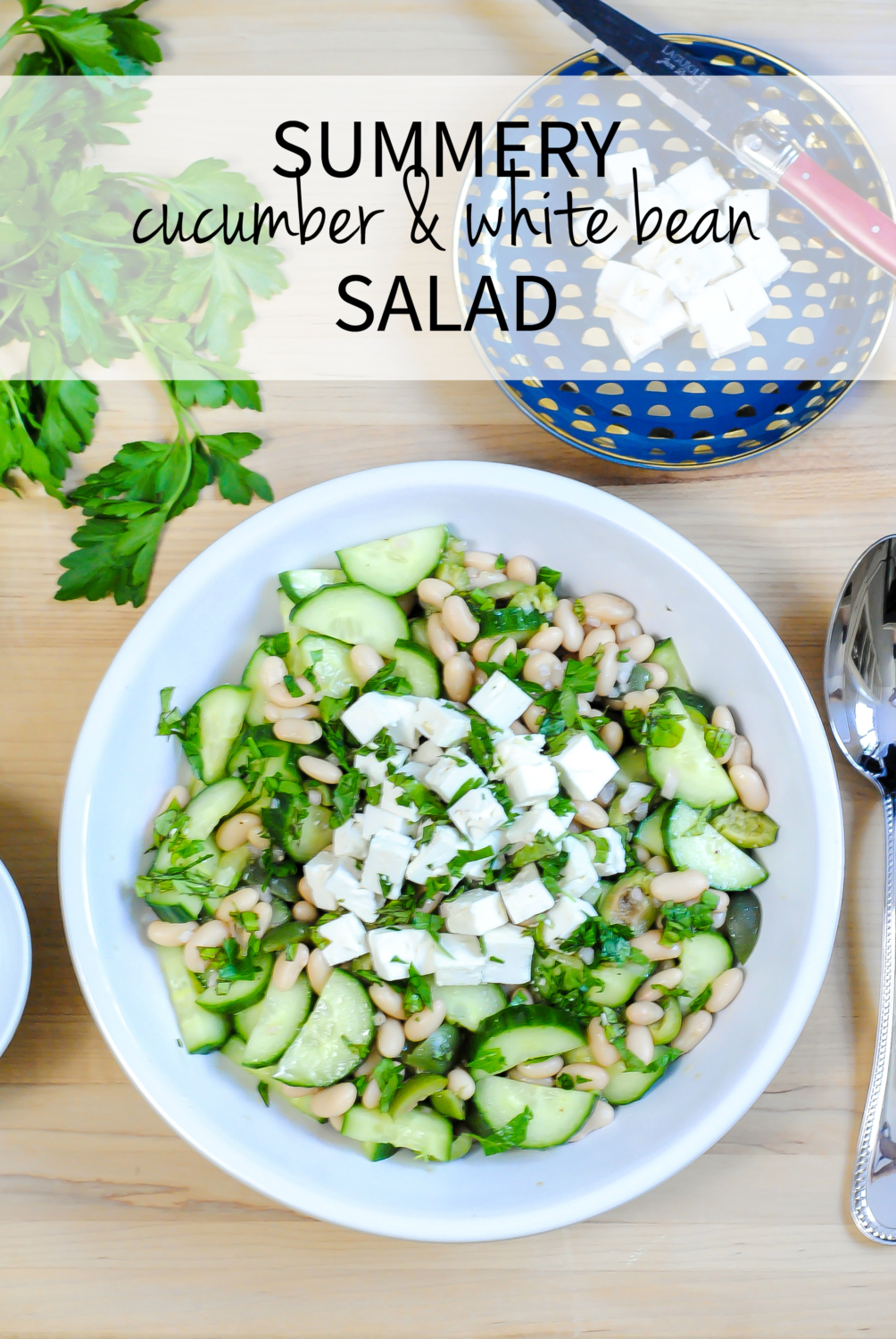 Summer Cucumber White Bean Salad
Simple, light, summery cucumber white bean salad.
Ingredients
15 oz. can cannellini beans
1 English cucumber, halved and sliced
1 small shallot, minced
½ c. Castelvetrano olives, pitted and halved
½ c. feta cheese (I prefer block feta, medium-diced)
1 tbsp. olive oil
2 tbsp. white balsamic vinegar
3 tbsp. fresh herbs (I used basil, parsley, and chives)
salt and pepper
Instructions
Combine all ingredients in a medium bowl and stir gently to mix. Serve immediately or refrigerate, covered, for up to 24 hours.