There is just something about a big, beautiful bunch of radishes that I find hard to resist, especially this time of year in the northeast when they are abundant at farmers' markets and in CSA shares. And then when you get them home and slice them open to yield pretty white coins ringed with deep, dark pink? Gorgeous.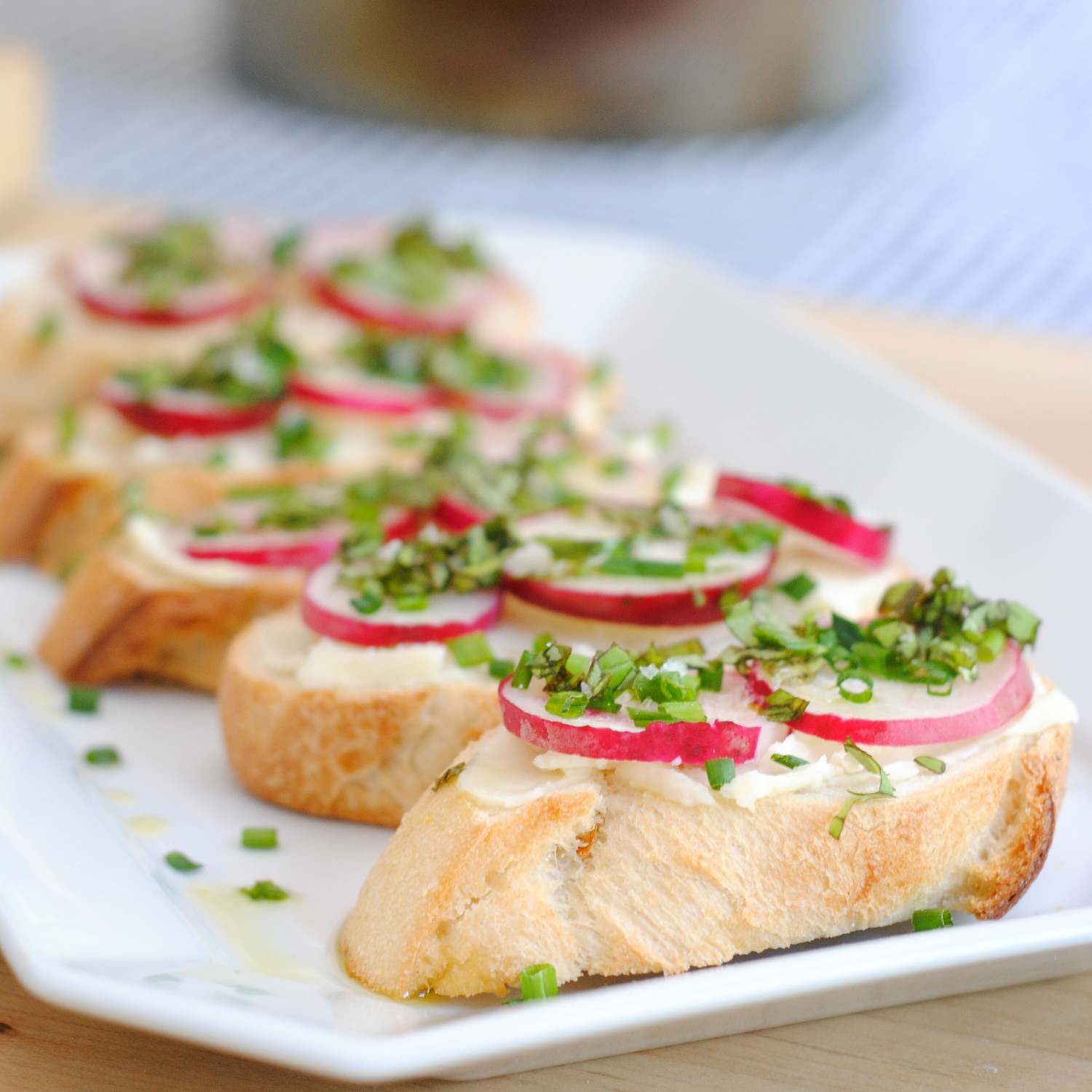 I think they can be a little confusing sometimes, though. Like, what exactly can you do with them other than put them in a salad or dip them in hummus? This herbed radish crostini may just be my favorite way to eat them, and they make a really simple, really beautiful, really off-the-beaten-path appetizer for your next gathering. Also perfect as a French appetizer for a dinner party featuring French food since the combination of radishes, butter, and salt is a classic French picnic sandwich filling.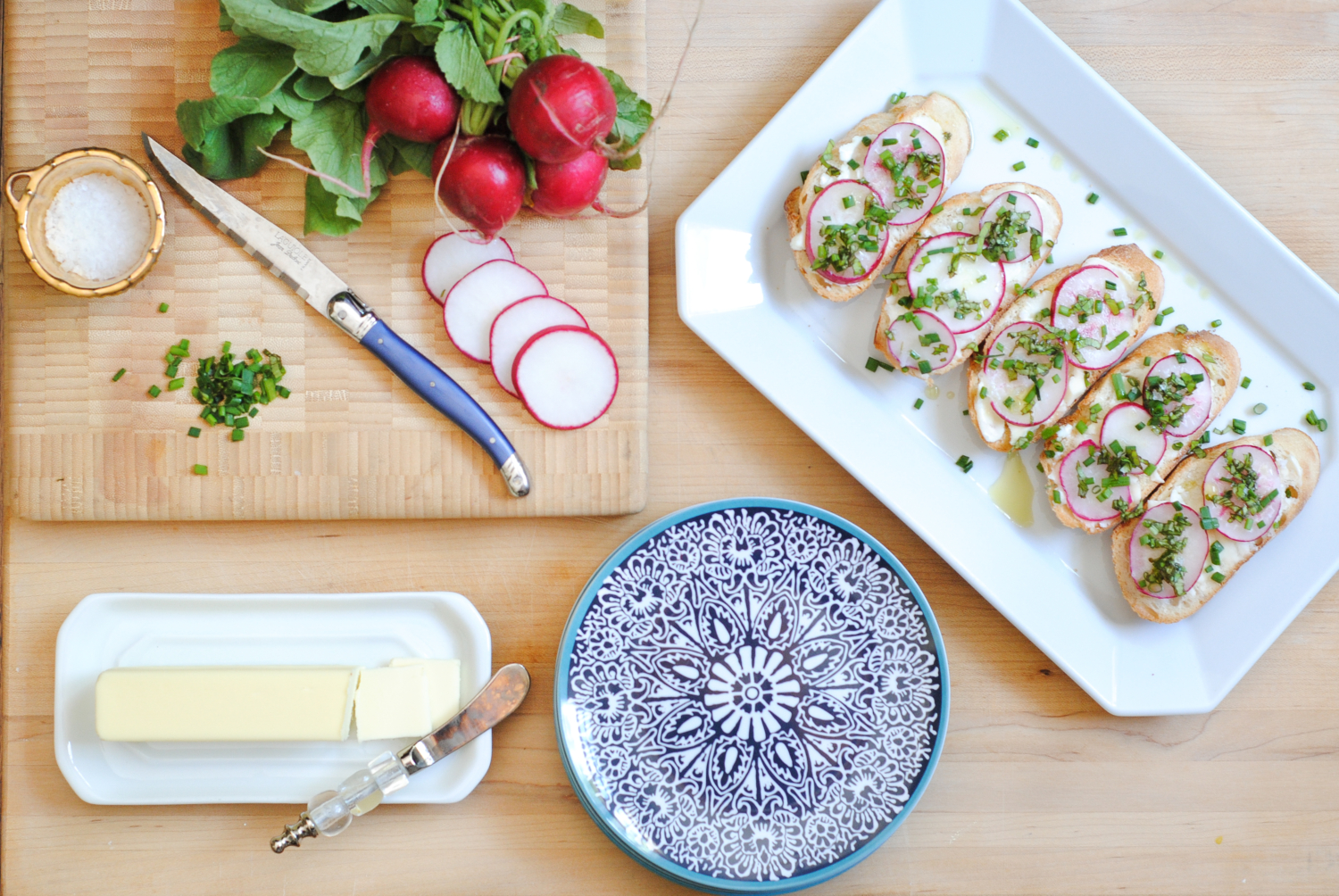 It took me years to try this use for radishes – I thought it sounded sort of plain and uninteresting but I hope you will trust me that this is so worth a try. Slightly spicy radishes on top of creamy salted butter, sprinkled with sea salt and a hearty dusting of fresh herbs – it's not complicated or hard to make but it is so lovely and delicious.

Herbed Radish Crostini - Easy, Elegant Appetizer
A simple, delicious, elegant appetizer featuring radishes, butter, salt, and herbs. Also great for lunch or a snack!
Ingredients
Baguette, sliced into ½" thick rounds and toasted lightly
Room temperature salted butter
Radishes, sliced into thin rounds
Maldon sea salt
Fresh basil, chives, and parsley, chopped
Instructions
Spread each baguette slice with a hearty bit of butter. This is not the time for moderation, really smear it on there! Layer each crostini with radish slices then sprinkle with Maldon salt. Top with lots of the fresh chopped herbs and serve.