As you know, I've been finishing up the guest room and my older daughter's bedroom over the past several months. I'll be sharing both rooms with you soon, but in the meantime I've started to think about my younger daughter's bedroom. Ellie has been feeling a little left out of the bedroom makeover fun and I promised her that the next bedroom I tackle will be hers (not that there are that many left, just the master bedroom and hers!). I've only just started thinking about her walls, a new rug (I LOVE the current one but it's too small), and other finishing touches. A few of the elements already there will stay, like her antique cannonball bed and most of her bedding, but I got a great jump start to the room's makeover with the addition of some beautiful new solid hardwood bedroom furniture.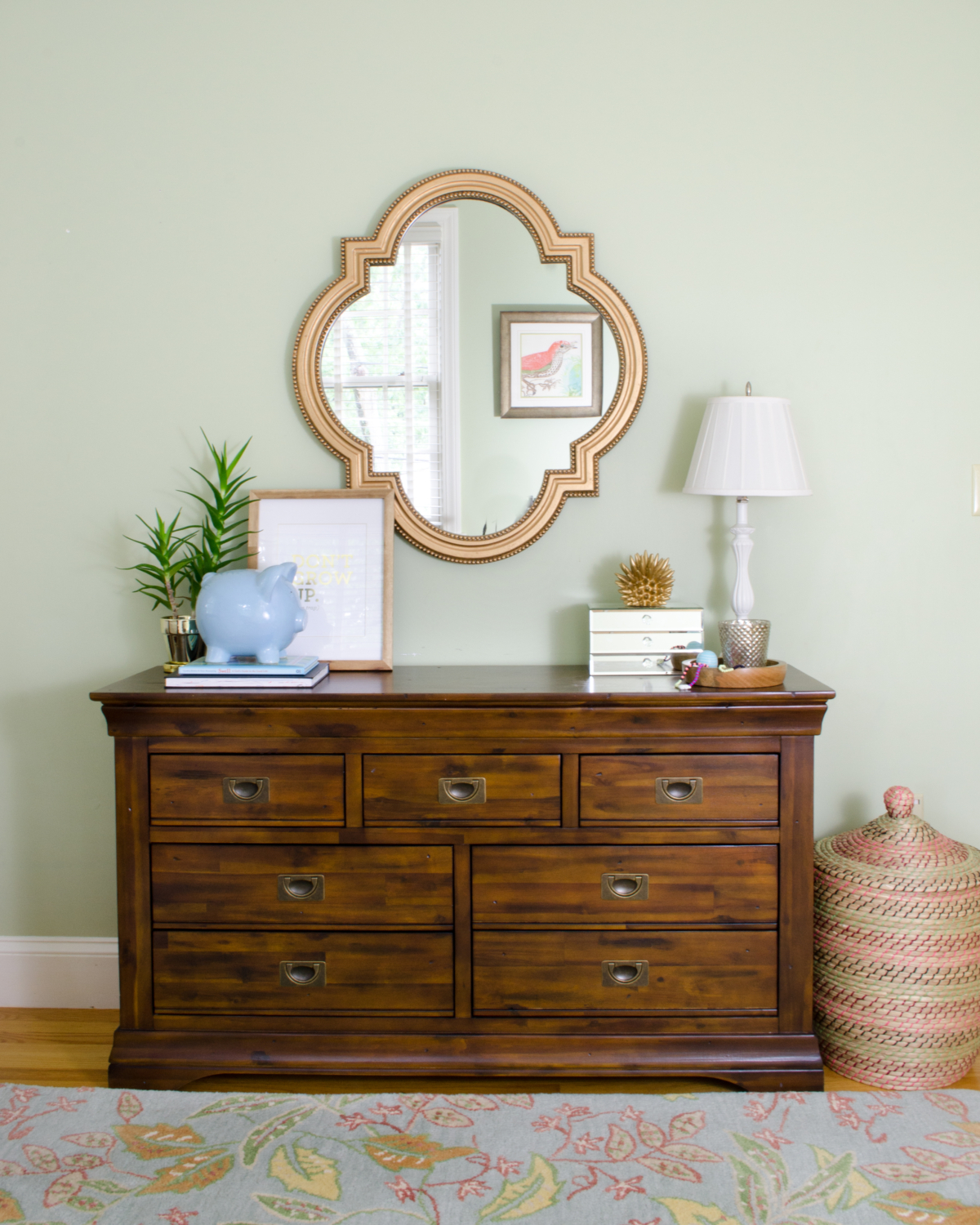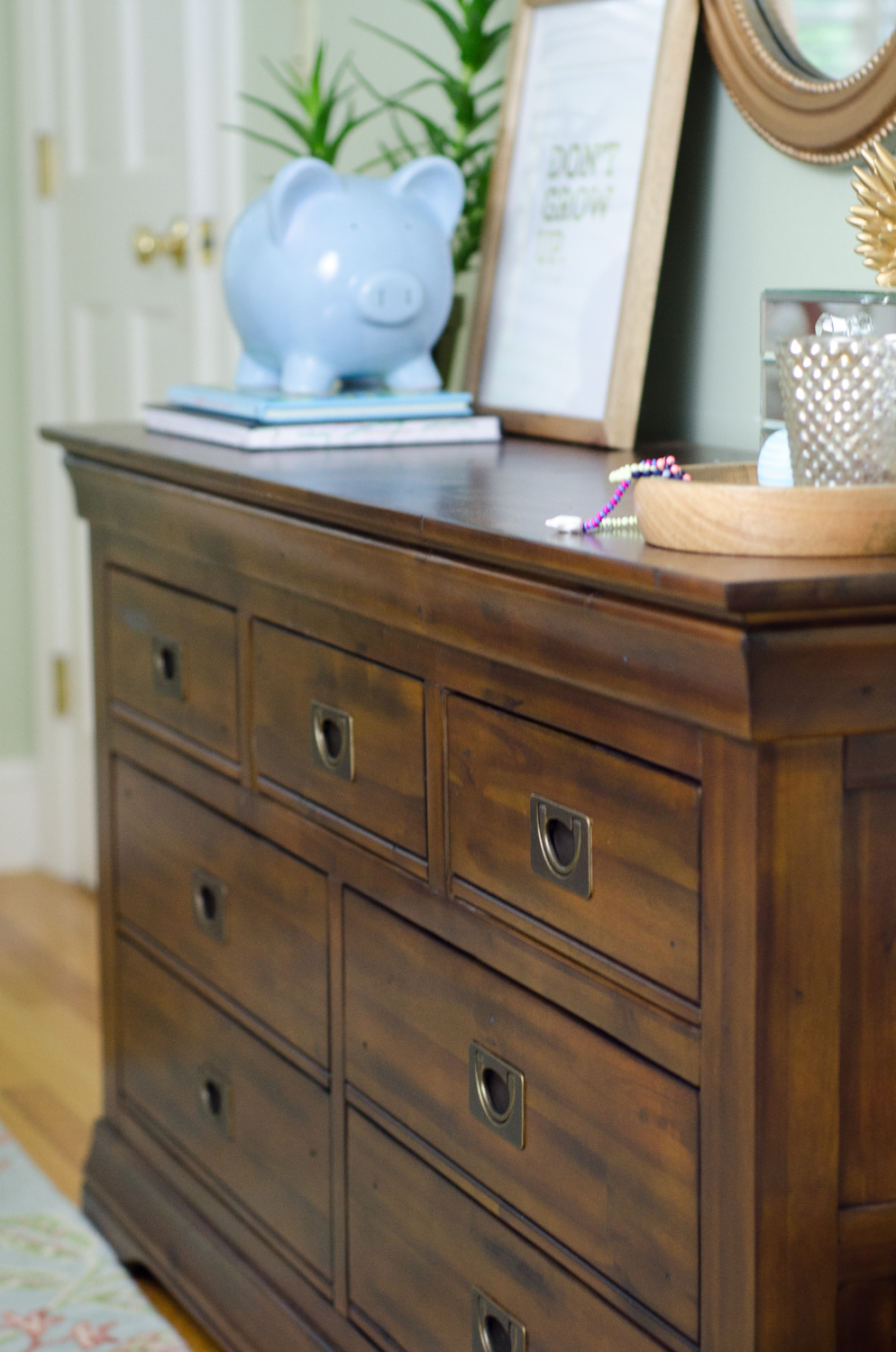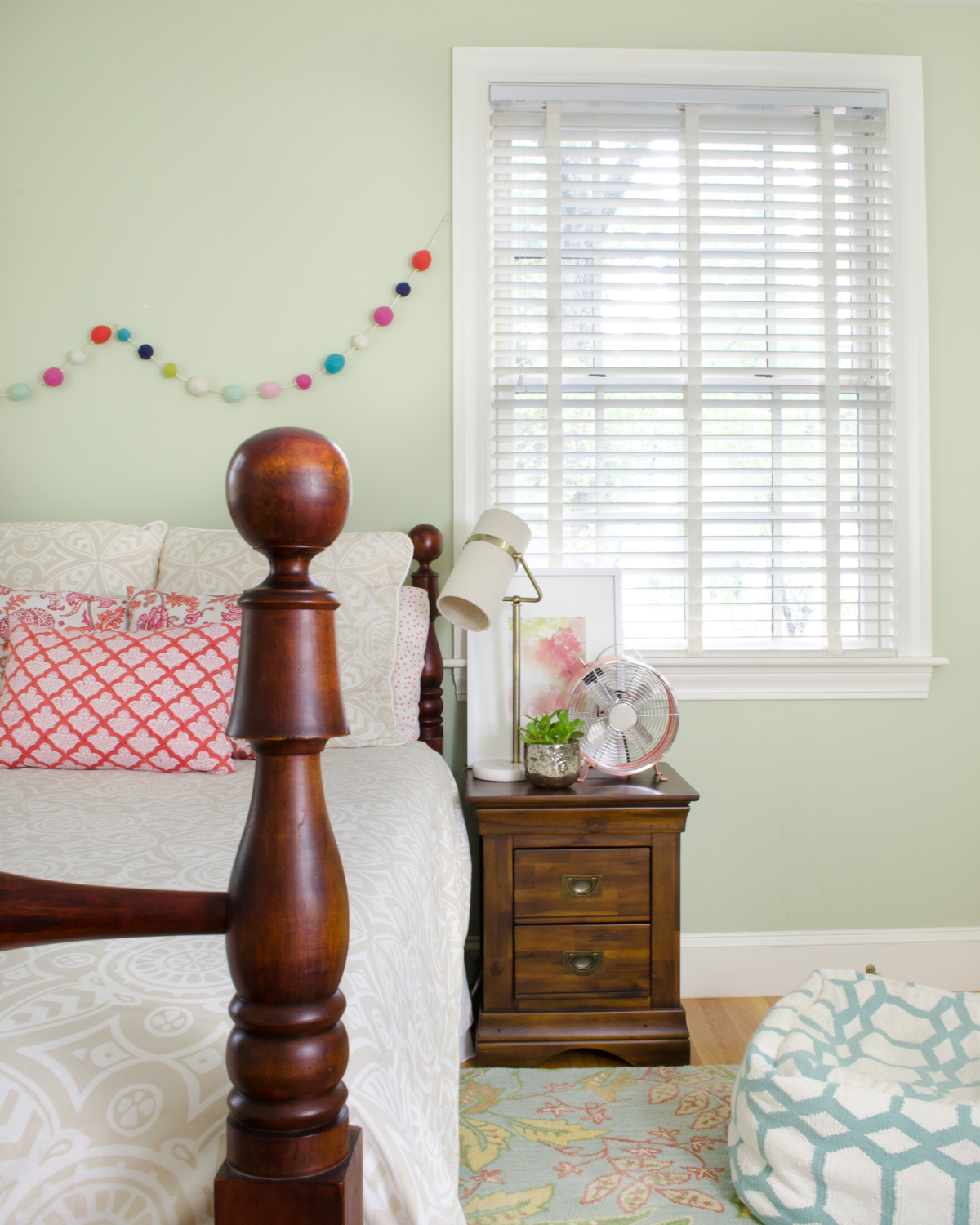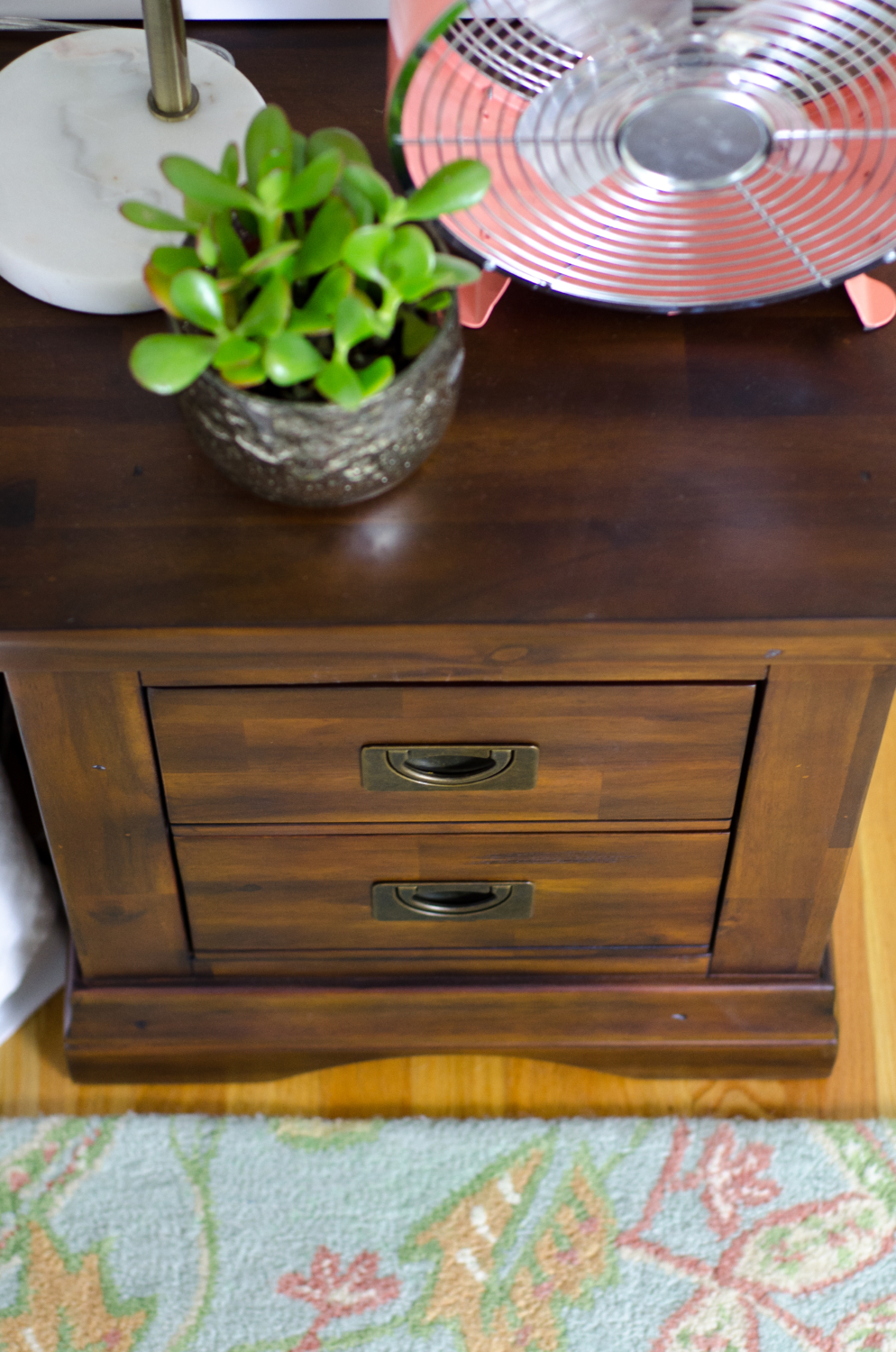 The Victoria solid hardwood dresser and Victoria hardwood nightstand are from Oak Furniture Land, which just launched their US website this summer. They've had a significant presence in the UK market prior to the launch of the US site and have built a reputation for themselves overseas as a premier manufacturer of high-quality, affordable furniture. The quality of the Victoria dresser and nightstand are top notch – 100% hardwood, no veneer or particle board, with classic, beautiful lines. The hardware is reminiscent of campaign pulls, which I totally love. And the price…you won't even believe it. The dresser is $577.16, with free shipping. That is at least half the price of comparable quality dressers this size. Absolutely unbelievable quality for the price.
Oak Furniture Land sells much more than bedroom furniture, too. Armoires, bookcases, side tables, coffee tables, desks, dining tables and chairs, hutches, sideboards…all 100% hardwood, all with free shipping, all priced exceptionally well. I hadn't worked with their furniture before receiving the dresser and nightstand but I am so impressed and would definitely consider their pieces for other rooms in my house.
It may take me a little while to get going on the rest of the room but the new dresser and nightstand are a great starting point and it does have me excited to put this room together in a way my littlest girl will love. No doubt she'll be requesting copious amounts of pink, so we'll see where that takes us!
Oak Furniture Land sent me this dresser and nightstand for review. All opinions expressed are my own and not required of me by them. The furniture is superb quality at excellent prices and I am so thrilled to be able to share this great source with you.