Hi there! Happy Labor Day to my USA friends, I hope you're enjoying a beautiful long weekend saying goodbye to summer. Our day started off beautiful but has gotten a bit cloudy, cool, and windy thanks to Hurricane Hermine, though we aren't feeling any really significant effects of the storm. I think I earned a break from storm disasters for a little while after the tornado that hit my house two weeks ago. I'm still a little bit in shock that it happened but I am getting back to normal and wanted to pop in today to tell you about a fun project I'm working on with The Home Depot for next week.
Next Monday I'll be participating in a Virtual Party celebrating The Home Depot's upcoming DIH (Do-It-Herself) Workshop teaching how to build a Rustic Wheelbarrow. Here's a look at the project and how The Home Depot used the wheelbarrow for fall.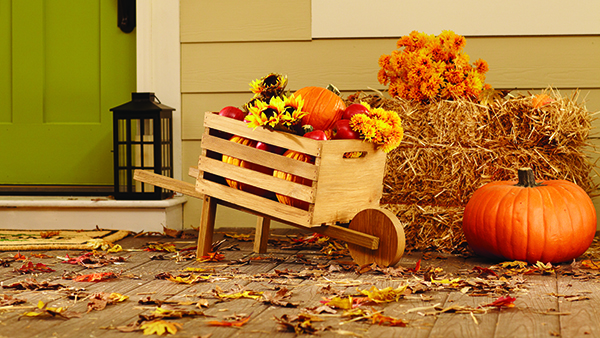 How great would this be outside your front door filled with pumpkins and flowers like you see here? You'll see next week that I took a different approach to using it for fall, but I love how versatile it is as an accent piece. I've teamed up with four other ladies who love their power tools as much as I do to show you five different versions of the project. Next Monday, September 12th, we'll all share our wheelbarrows to give you five different ideas of how your could use one in your home.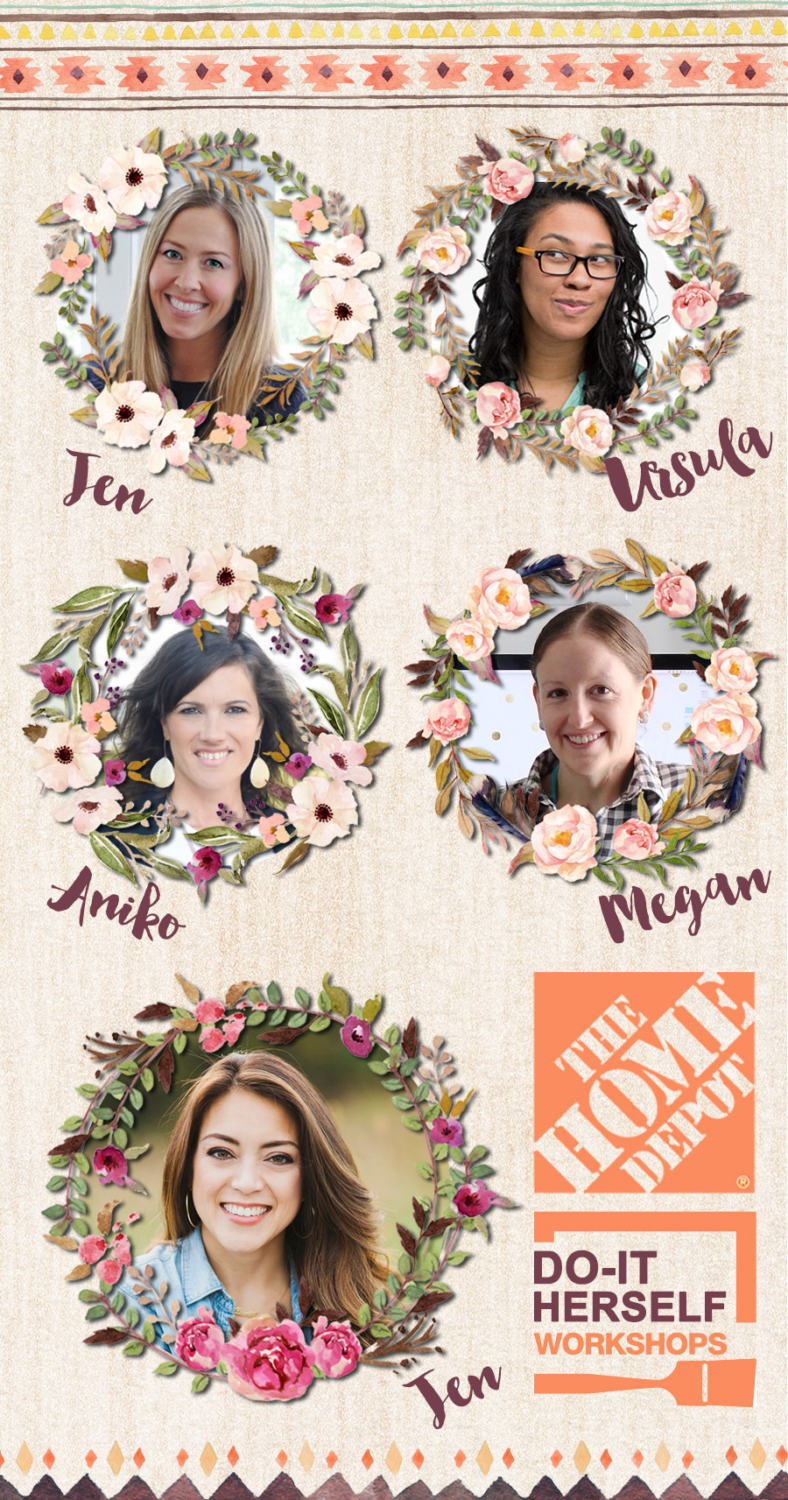 You don't have to wait until next week to sign up to make your own though – click HERE to search and sign up for a Workshop in your local Home Depot store so you can learn how to make this yourself. The Home Depot offers Workshops at all of their locations for do-it-yourselfers of all ages and experience levels. There are three types of Workshops offered – Do-It-Yourself (DIY), Do-It-Herself (DIH) and Kids. You can learn how to build décor projects, how to make easy home repairs, and how to operate tools through demonstrations and step-by-step instructions. All Workshops are 100% FREE too, so you have nothing to lose and LOTS of amazing skills to gain. Talk about win-win.
I can't wait to show you how I decided to use the wheelbarrow in my house and I also can't wait to see what Ursula, Aniko, Megan, and Jen did with theirs. Check back next Monday at 1:00 to see them all!