The snowball effect strikes again! Scott and I rented a dumpster a few weeks ago and while we had it we planned to dispose of our old, leaky powder room toilet. A few hours later we'd gutted the whole room from the chair rail down with no real plans for what was going to go in its place. This seems to be a pattern for us and projects can drag on forrreverrr as we decide which way to go with the new design and then make time to do the work. The unplanned bathroom demolition wasn't entirely without preamble – the builder-grade tile and heavy cabinet always felt too big, too solid, too dark for the very small room but we'd put replacing them off while we focused on other projects. With the start of the biannual One Room Challenge, I thought it was a perfect opportunity to set a deadline for ourselves – a six-week deadline to be exact.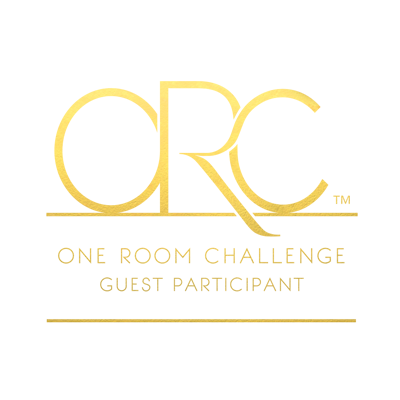 So over the next six weeks, we will be completely redoing everything from the waist down – the wallpaper, pendant light, and mirror will remain. There is still a lot of work to be done in six weeks though. Here's a look at the plans for the space.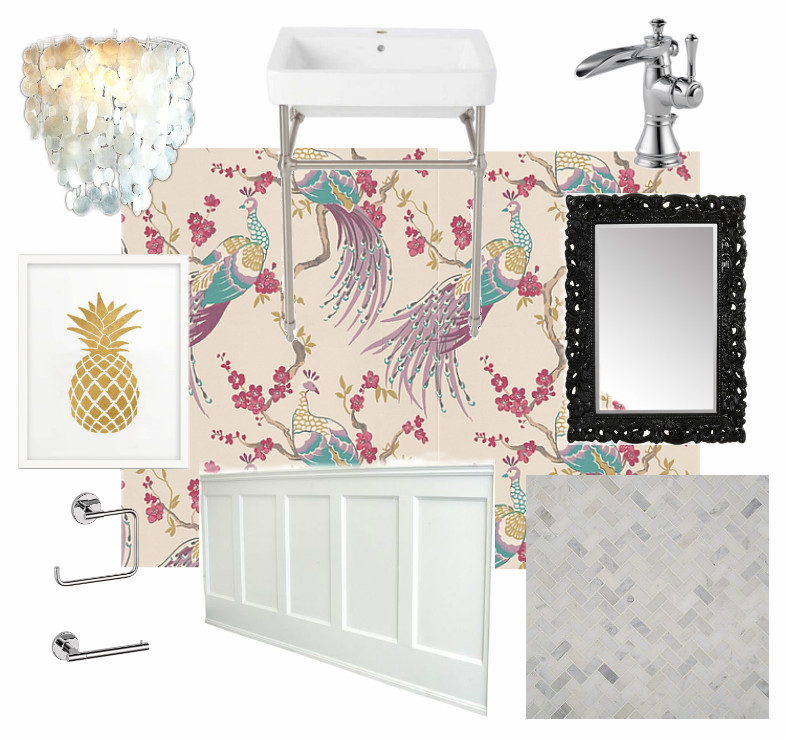 capiz shell pendant
console sink with chrome stand
Delta Cassidy channel spout faucet
mirror
Clarke & Clare Indira Damson wallpaper
gold foil pineapple print
Delta towel ring
Delta tissue holder
marble herringbone tile
And here's where we're starting today.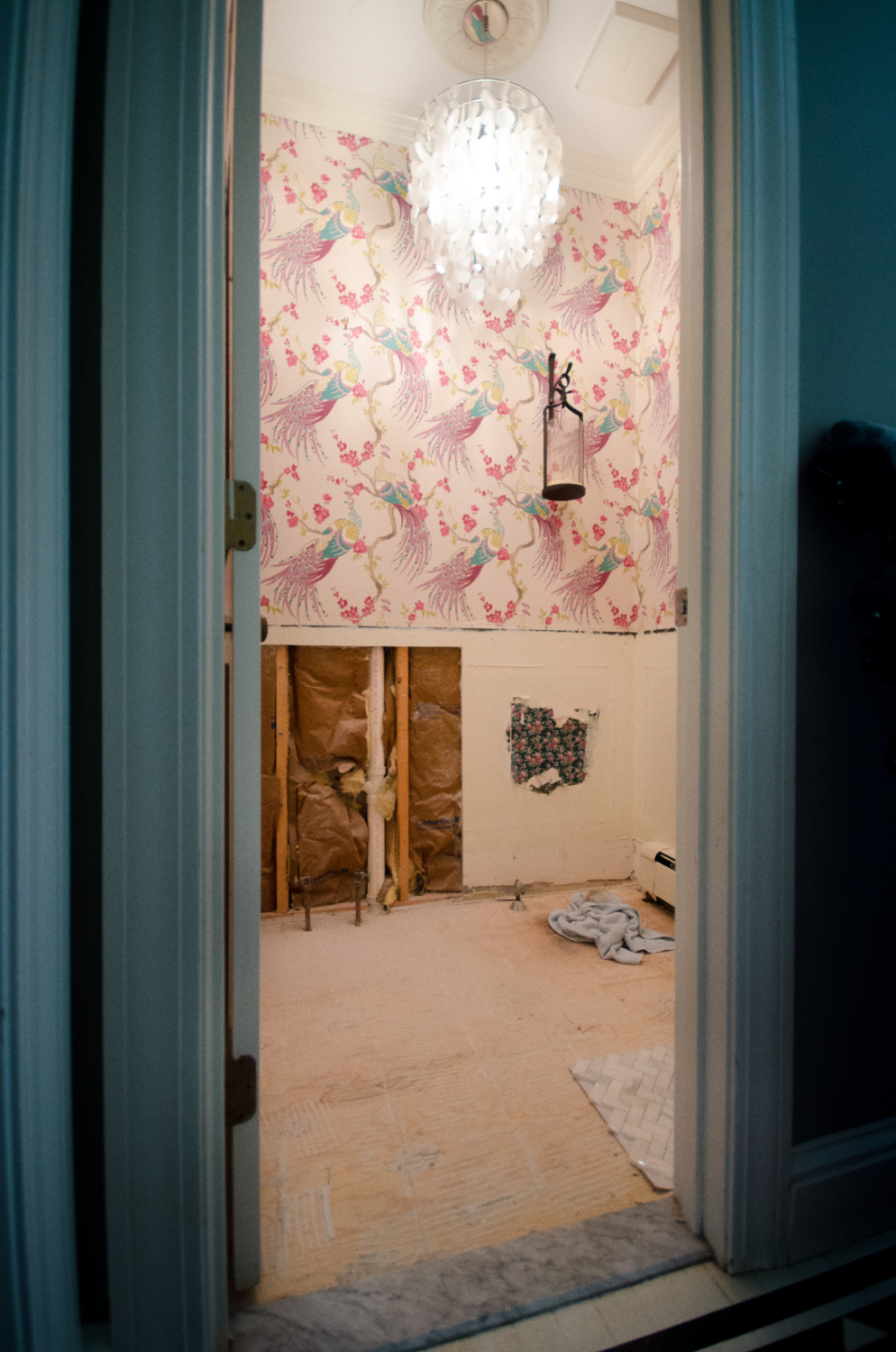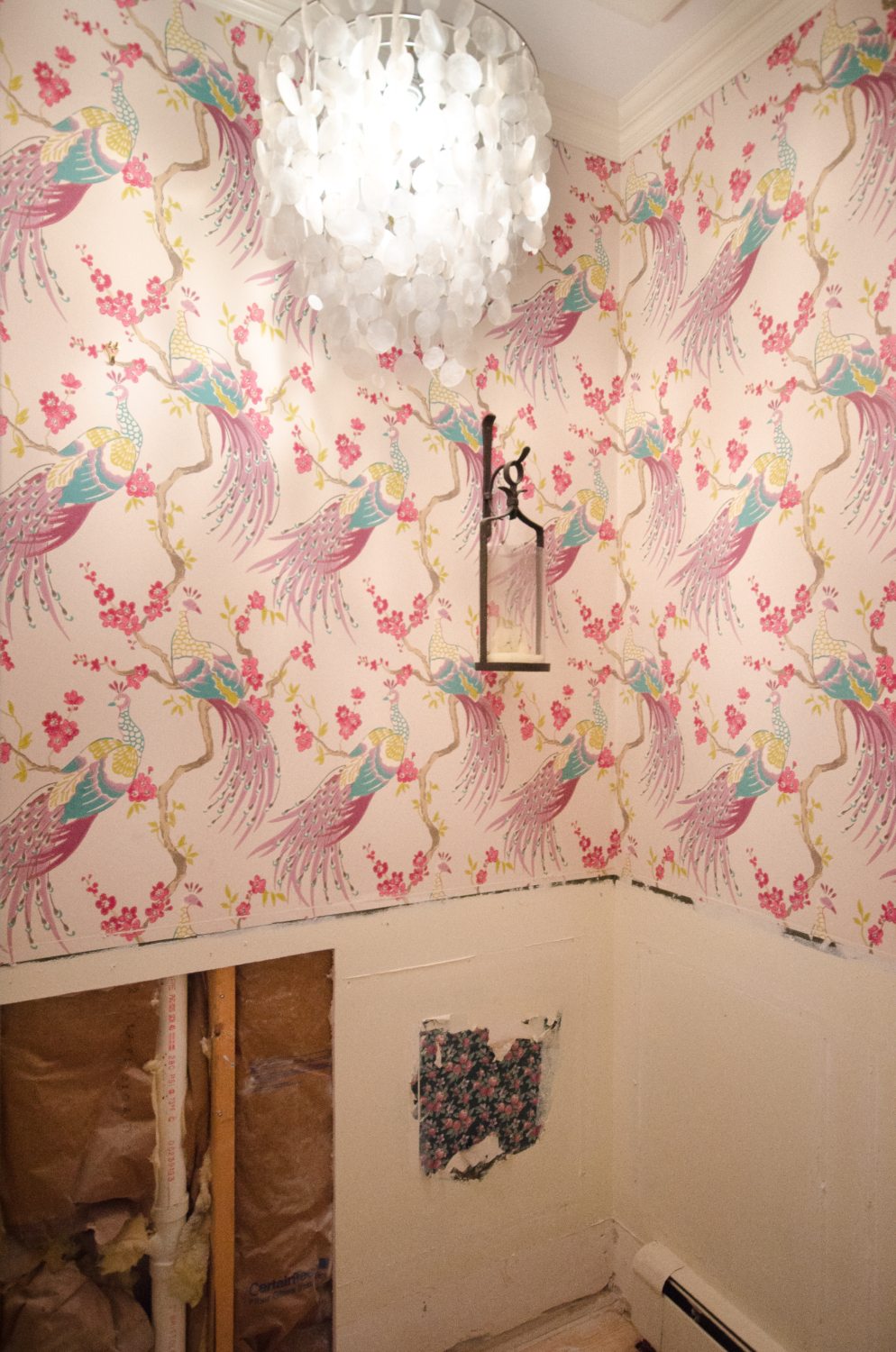 We need a plumber to help us with the first part – moving the hot and cold water lines from the floor to the wall to accommodate the new, open sink frame. Once that is done we'll be able to start tiling. I'm not sure when we'll be able to get a plumber over to do that work so next week's update may be a little light, but I hope things will start to move quickly after that.
I'm really excited to get this room truly finished even though it kind of came out of left field. Stay tuned, and wish me luck on the six week deadline – I have a feeling it's going to go by SO quickly!